The Miss Universe 2020 candidates call attention to the political crisis in Myanmar and anti-Asian violence in the United States
The Miss Universe 2020 national costume competition had as much glamour and camp as you'd expect from a beauty pageant – but among all the dazzling displays, some candidates also chose to send powerful messages that call attention to current social issues.
Myanmar's candidate Thuzar Wint Lwin emerged on a runway in an ensemble that was relatively pared down compared to her competitors. The hosts explained that she had lost her original costume in shipping.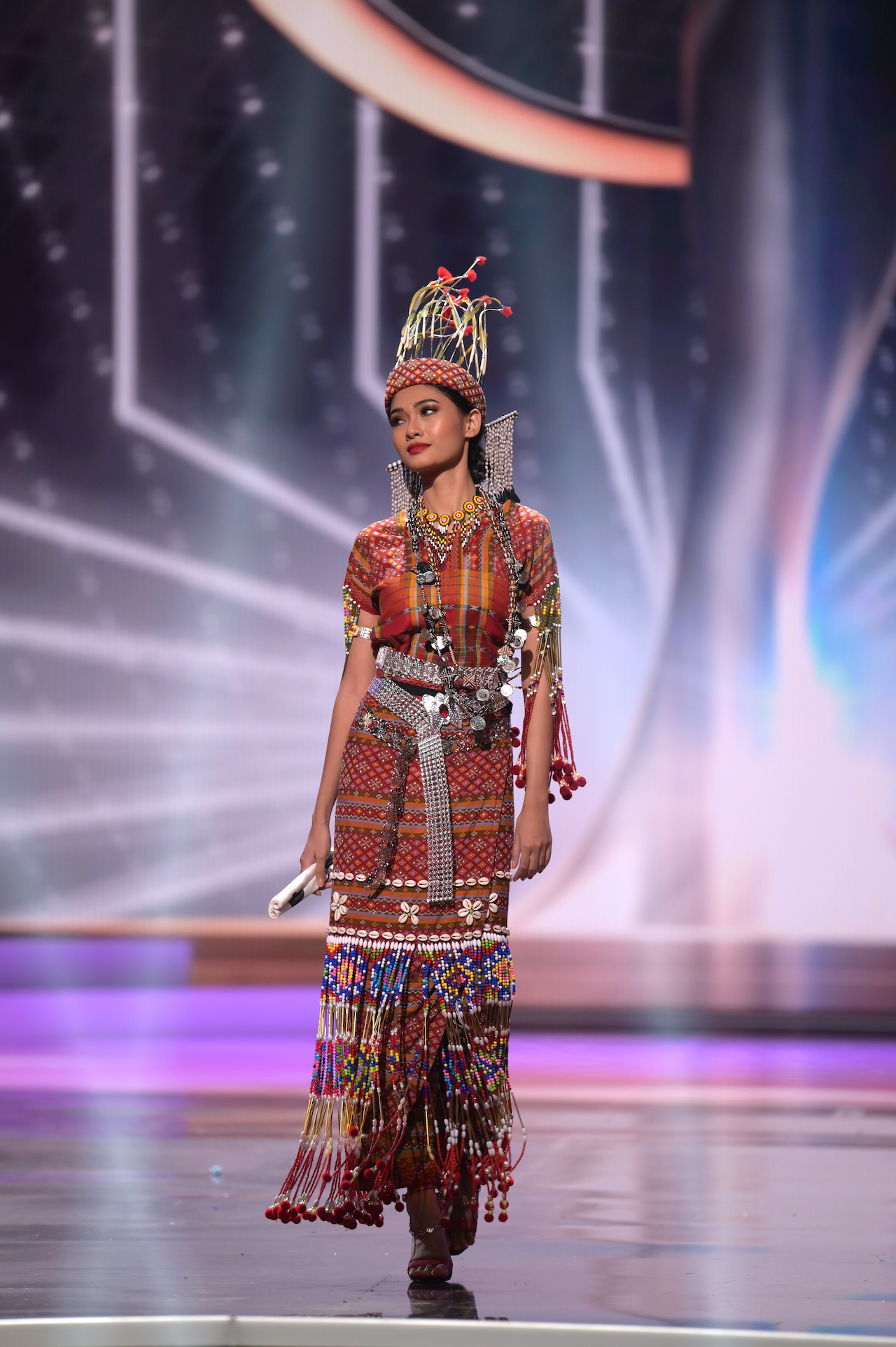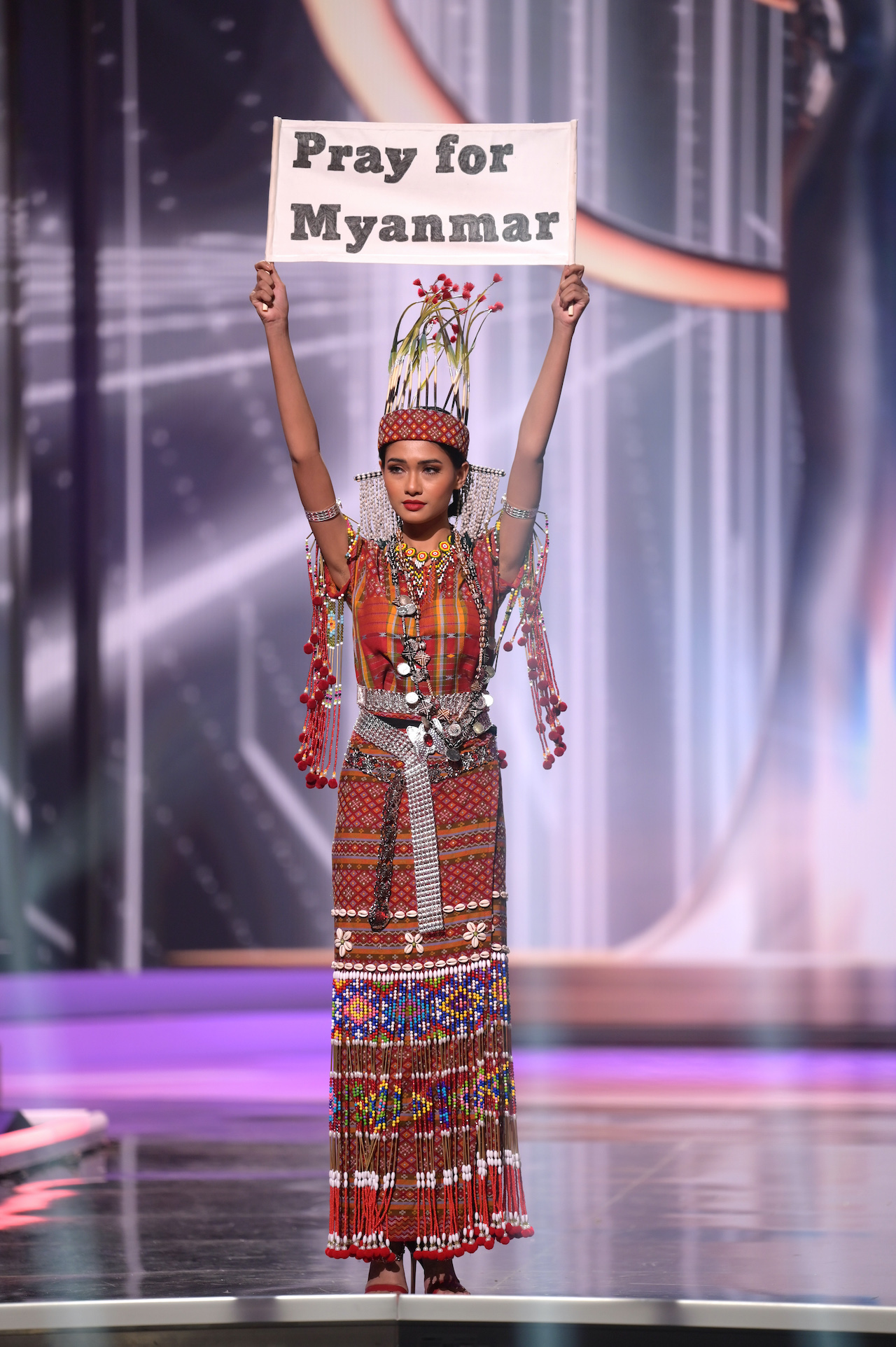 Clad in a beaded outfit that showcased traditional Burmese weaves, Thuzar walked to the end of the runway, and raised a banner that read "Pray for Myanmar" in stark black letters – a reminder that outside of the pageant, her people are experiencing a violent political crisis.
In February, military forces seized control of Myanmar, detaining elected leader Aung San Suu Kyi and other members of the National League for Democracy, her political party.
Since then, the country has been in a state of unrest as citizens continued to protest the coup. More than 700 have died, including 52 children, while 3,843 have been detained.
Singapore's contestant, Phillipine-born Bernadette Belle Ong called attention to the surge in anti-Asian violence in the West amid the coronavirus pandemic.
Belle wore an ensemble in the colors of the Singaporean flag. As she turned on the stage, she revealed her cape, which read "Stop Asian hate."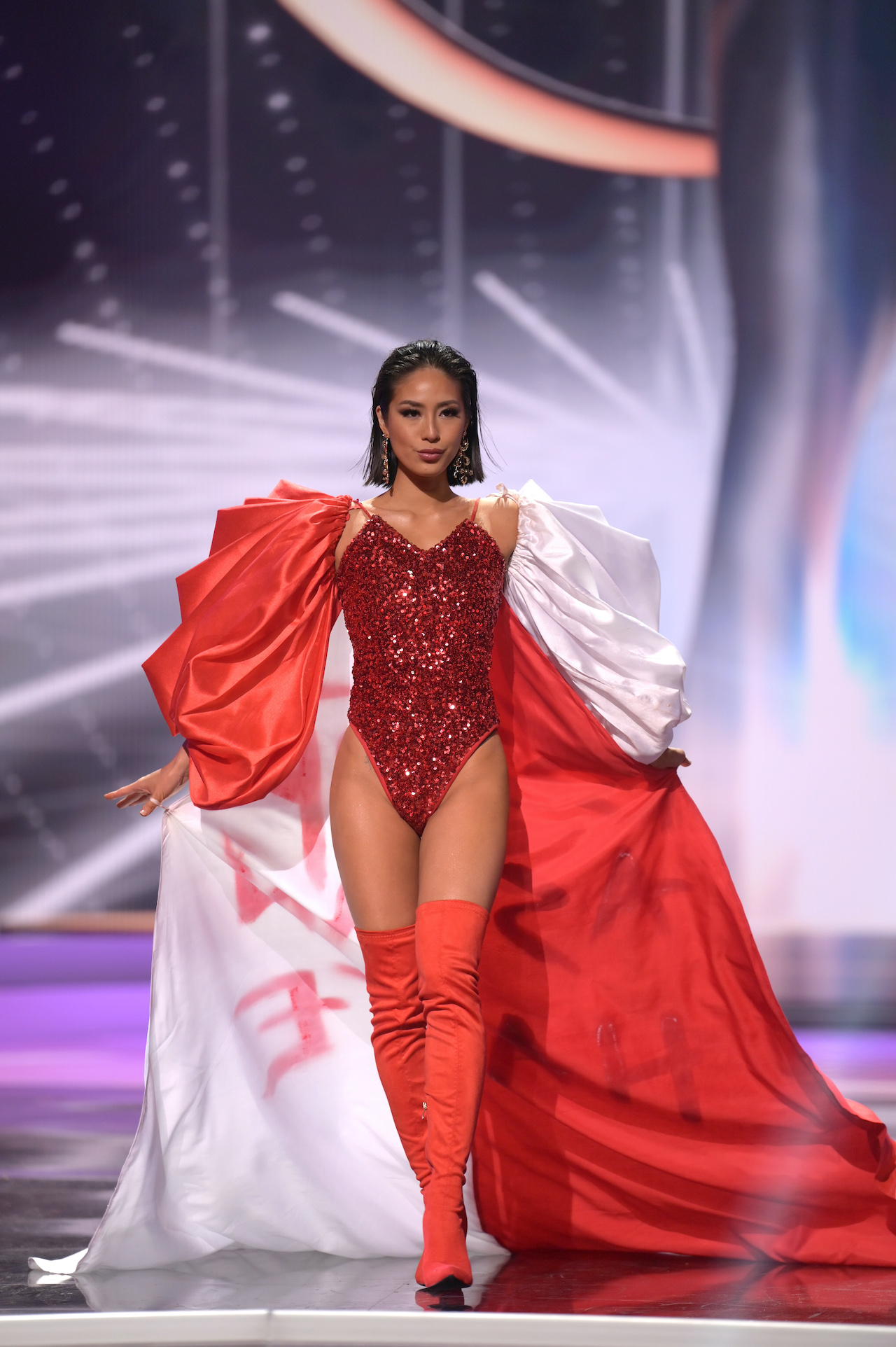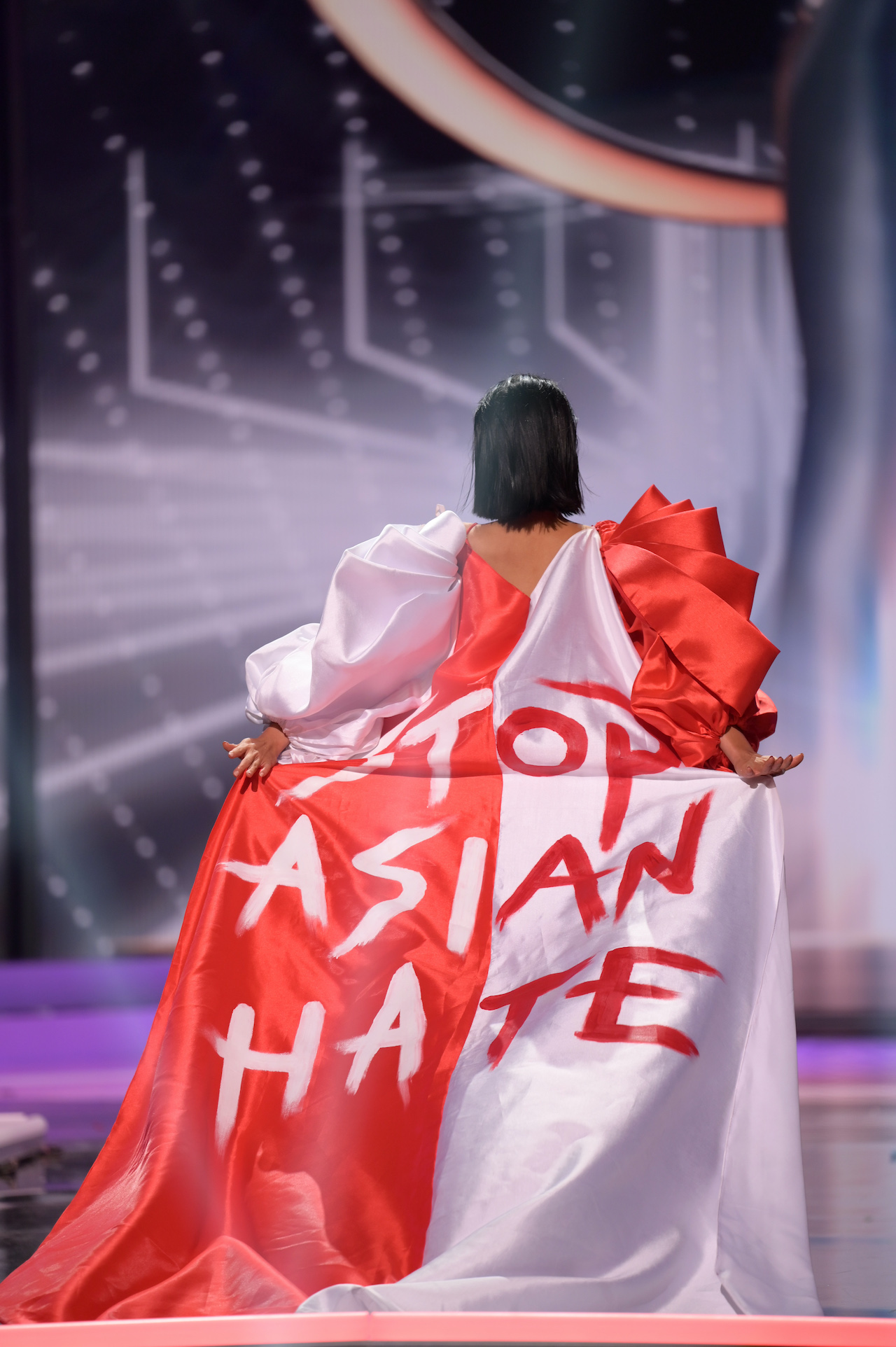 Stop Asian Hate is the name of the movement that began as a response to the increasing attacks towards Asians and Asian Americans – mostly the elderly – in the United States.
The movement gained traction following the March Atlanta spa shootings that killed eight people, six of them of Asian descent.
In its May 6 national report, reporting center Stop AAPI Hate said that hate incidents against Asians in the US increased from 3,795 to 6,603 in the span of a year.
The Miss Universe national costume competition was held on May 13 (May 14, Manila time) in Hollywood, Florida. The finals will be held on May 16 (May 17, Manila time), and can be viewed in the Philippines live on Lazada and the A2Z Channel. – Rappler.com