From slice-of-life dramas to adult animated comedies, here are 10 of the best scripted series that Western TV had to offer this year
With COVID-19 having shuttered movie theaters for the foreseeable future — and with more viewers looking to their televisions and computer screens to fill that void — one thing has only become clearer: the TV landscape is completely oversaturated with content.
It's impossible for any single person to be able to keep up. News programs, scripted series, documentaries, and reality and variety shows now fall under the same umbrella category as short-form web series and feature films aired exclusively online. It's all technically TV, and it can be hard to find something special in all that noise.
But as this era of Peak TV stretches on – now in the midst of international streaming wars, with every network and corporation stocking their respective streaming services with exclusive material – it's beginning to seem less likely that Hollywood and Hollywood-styles of storytelling will remain the center of influence. Here in the Philippines, at least, the scripted series that spark the most heated discussions on social media no longer seem to be shows from the West. Anime continues to be immensely popular.
K-dramas have crossed language barriers and generation gaps, helping sustain the power of Hallyu across several demographics. And as the Filipino film industry slowly migrates to streaming, at least a dozen boys' love (or BL) series have found unprecedented success and passionate fanbases – all while advancing the discussion on proper LGBTQ+ representation in Philippine cinema.
With so much content being sourced from all over the world, does Western TV still have anything special to offer?
Well, yes, of course it does – though its own landscape has certainly started to look different in the past few years. Its previous era of long-running sitcoms and antihero dramas may have come to a close, but Western TV now finds itself entering a stage of even more self-reflexive social consciousness – resulting in curious blends of comedy and drama that either challenge long-standing TV traditions, or amplify global conversations on race, feminism, and human rights. And that's just taking into account the Western series that are available for viewing in the Philippines. Those with VPNs and access to other streaming services will find themselves looking at mountains of more region-locked content.
The list below cannot begin to capture all of the exciting changes and innovations happening in TV. Again, there is simply too much to keep up with.
Nevertheless, here are 10 of the best scripted shows (available in the Philippines) that point toward new possibilities for Western programming in the decade ahead.
10) The Plot Against America — available on HBO Go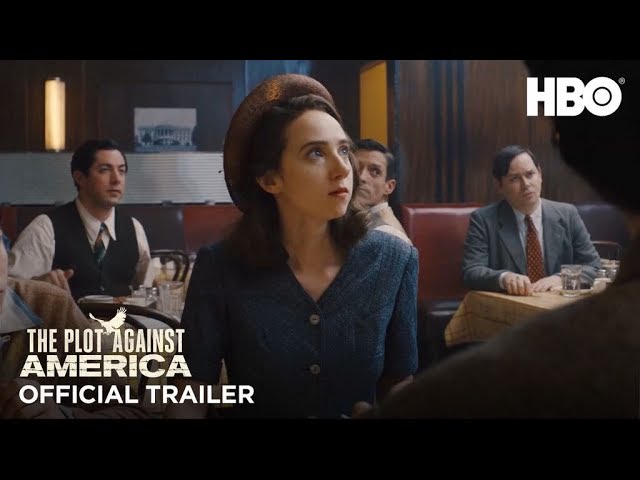 Just because TV is evolving doesn't mean the old masters can't still be relevant. This year, David Simon and Ed Burns (of The Wire fame) brought hints of Simon's signature ethnographic style to a cautionary tale for the Trump era. Based on Philip Roth's prescient 2004 novel, The Plot Against America imagines how the lives of a Jewish family in 1940s New Jersey would change if their newly-elected celebrity president kept the USA out of World War II by cozying up to Hitler and espousing fascism and antisemitism.
Many TV writers tend to approach Trumpian metaphors with nothing but righteous fury, but Simon and Burns are more concerned with how ordinary people become complicit in allowing hate to fester into policy. As a result, this six-episode miniseries manages to eschew any didactic moralizing, and instead finds conflict in how each member of the Levin family (led by the terrific Zoe Kazan and Morgan Spector) responds to the eerily quiet rise of fascism in their own backyard. Even with its cinematic production values, The Plot Against America is less a blockbuster war series and more a domestic thriller about the compromises people make when they become targeted by the state. And while one of America's real tyrants is already on his way out, this show remains a serious warning for working people around the world — and right here at home.
9) Dracula — Netflix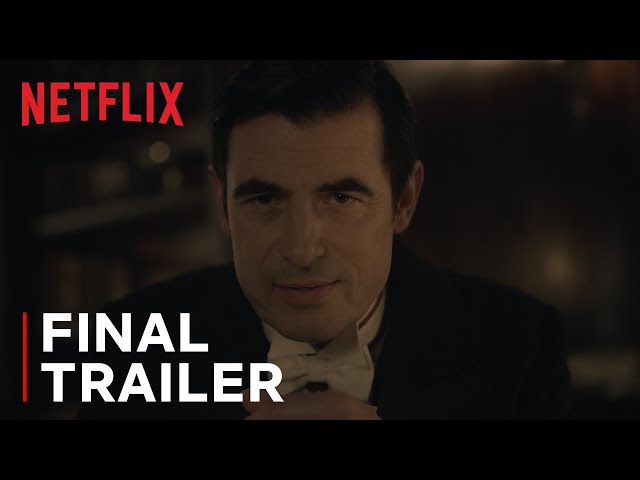 From the real-world horror of Nazism to perhaps the most classic horror story ever — the BBC's "three-movie" adaptation of the Bram Stoker novel endures in the memory, whether or not you agree with every idea that Sherlock creators Mark Gatiss and Steven Moffat have brought to it.
From the genuinely terrifying opening episode, to the mystery-driven middle chapter, to the shamelessly campy finale, this new Dracula breathes new life into the titular vampire (played by Danish actor Claes Bang) by pitting him against a fearless, formidable foe in Sister Agatha (Dolly Wells).
Movie studios have been attempting to make Dracula exciting again for decades. Gatiss and Moffat succeed by making what is essentially a Dracula story about Dracula stories. They embrace every facet that the character has developed over the years, and end up with a portrayal that's as gruesome and hideous as it is funny and tragically romantic — with Bang and Wells playing their parts almost like bitter lovers. With each episode that passes, the curtain is pulled back on the Dracula legend, transforming him from a symbol of unstoppable evil to a man turned evil by his own hubris and fear.
This is a weird, divisive, but ultimately fascinating miniseries. Its willingness to be strange and to take risks, even if it fails, proves that there's still fresh blood to be found in old monsters.
8) High Maintenance (season 4) — HBO Go
Rejecting the notion that TV needs violence or melodrama to be compelling, Katja Blichfeld and Ben Sinclair have given us one of the very few series that can actually be called an authentic slice of life.
Each half-hour of High Maintenance tells several beautifully observed mini-stories about New Yorkers working odd jobs, living on the fringes, and making fleeting connections with strangers and old friends. With these stories linked only by the presence of the same unnamed, bike-riding weed dealer (known only as The Guy, played by Sinclair), the show captures a myriad of experiences that would otherwise never see the light of day on a major network like HBO.
What has kept High Maintenance so good is Blichfeld and Sinclair's completely nonjudgmental view of their characters, who are played entirely convincingly by a cast of mostly unknowns. These random New Yorkers are certainly eccentric—and exist independently of any stereotypical storylines—but they are never defined solely by their differences. These are still everyday human beings with quiet insecurities and modest ambitions. And the series validates them by simply allowing them to exist—no moral lessons or narrative contrivances needed.
By allowing us to get to know The Guy even more intimately than before, season 4 continues to accomplish what the series already does so well: give a big, warm, reassuring hug to everyone who feels unseen.
7) Rick and Morty (season 4B) — Netflix/HBO Go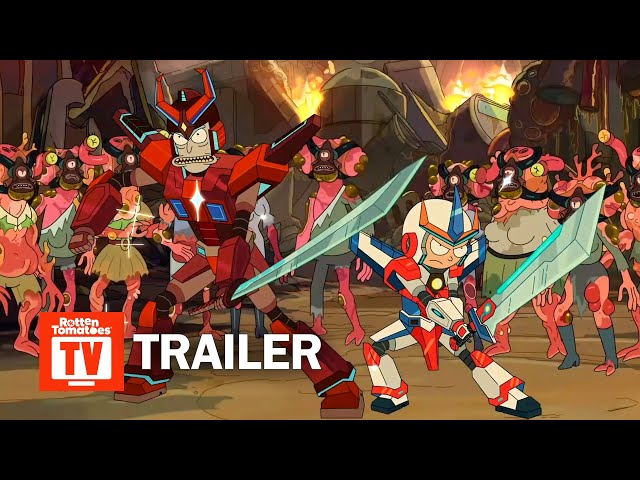 It can be a little embarrassing to be seen as a Rick and Morty fan—a consequence of some very vocal viewers taking the animated series' lore and cynicism too seriously. But no one else seems to be more aware of the show's reputation than the show creators themselves, Justin Roiland and Dan Harmon. They've aimed much of season 4's second half at these specific fans, emphasizing how futile it is to demand that the series be anything more than a sci-fi comedy about a mad scientist and his dysfunctional family. There are still space adventures and action sequences aplenty, but here Rick and Morty also provides commentary on its own infinite possibilities.
Western film and TV in the past decade have become obsessed with franchising and the creation of "cinematic universes" (AKA displays of corporate synergy). Roiland and Harmon push against this by blatantly saying that some things are just too ridiculous or too morally costly to be made canon—and that fans should just let the silly cartoon be a silly cartoon, without needing it to turn into a Star Wars-esque franchise. Because when you clear out all of its ornamental excess, you'll still be left with one of the more exciting, visually inventive, and deeply sad shows of the year. It knows how to be funny, but its surprisingly sophisticated dramatic side might be even better.
6) Little America (season 1) — Apple TV+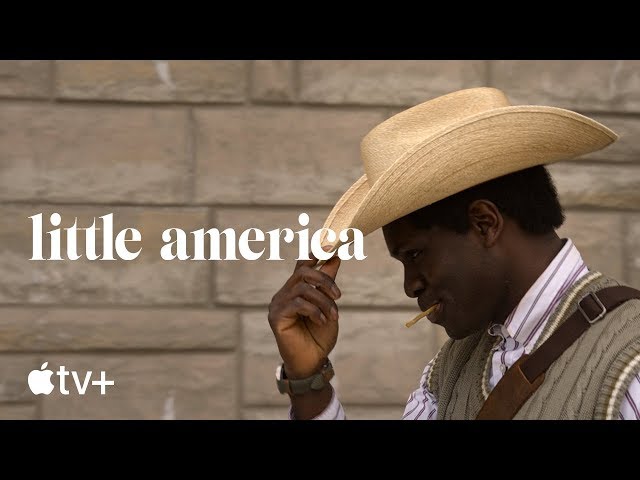 While the previous show rails against commodification in its own chaotic way, Little America campaigns for better representation of American immigrants with a gentle, unshakeable optimism. Led by a whole band of producers—including filmmaking couple Kumail Nanjiani and Emily V. Gordon—Apple TV+'s first great series steers the immigrant narrative away from the subject of deportation and into the hands of a diverse team of writers and directors who get to celebrate their own people. By incorporating just a pinch of American iconography into specific cultures, this anthology offers eight stories of immigrants defining themselves in a United States that is both rigid and full of possibility.
One could argue that US TV has a responsibility to keep the heat on difficult issues surrounding immigration—especially those that have come up in the past four years. But Little America, which never shies away from smaller conflicts, argues back that it's also important to provide representations of migrants that aren't rooted in suffering and displacement. \
Here, the American dream isn't dead yet, but it's attained not by bartering one's identity for citizenship, but by holding on to identity even more firmly. The series may be more conventional and unapologetically sentimental than the other entries on this list, but with such tender direction and such a talented, multicultural cast, it earns the right to tell its simple tales of inspiration.
5) Insecure (season 4) — HBO Go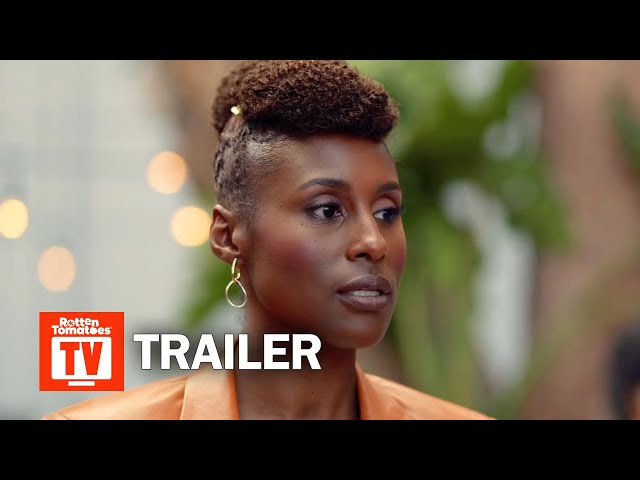 Much like Little America and High Maintenance, Issa Rae and Larry Wilmore's romantic comedy series is special for the simple fact that it allows its characters to be ordinary, successful, and in love—all without erasing or underplaying their Blackness. Nearly everything about Insecure is a celebration of contemporary African American culture, and it just so happens to work as a classic rom-com—filled with enough romantic moments, iconic performances, and dramatic tension to inspire hours of passionate water cooler gossip. The show isn't just spinning its wheels either; season 4 is the best the series has ever been, built around a block party Issa (Rae) is organizing, as her best-friendship with type-A workaholic Molly (Yvonne Orji) slowly but surely crumbles.
It's no secret that Hollywood has a poor track record with Black representation, often limiting roles for Black actors and having a proclivity for avoiding darker-skinned people. What Rae does with Insecure may not appear revolutionary, but every inch of this production—from the lighting of faces on camera, to the use of establishing shots to highlight Californian culture and small local businesses—makes a strong, unified statement. Representation does not just entail putting specific actors on screen or rattling off certain buzzwords, but rewriting even the simplest of filmmaking norms in order to better serve the audience and the represented community. The level of care put into this show is impeccable, and you can feel it in how smoothly it moves, how cleanly every joke lands, and how big its heart is.
4) The Baby-Sitters Club (season 1) — Netflix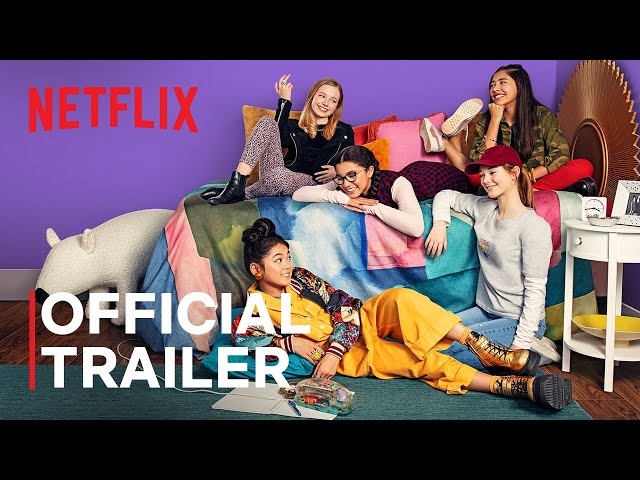 Speaking of big-hearted shows, there is perhaps nothing more wholesome and more hopeful on TV today than Rachel Shukert's new adaptation of Ann M. Martin's children's book series The Baby-Sitters Club. By bringing these characters into 2020, Shukert succeeds not only in presenting the values of Martin's books to a modern audience, but in portraying Gen Z as many of them really are: industrious, socially conscious, and far more responsible than other shows give them credit for. However, these kids—played with incredible charisma by an ensemble of young teenagers—aren't infallible by any means. As the club starts their business caring for other children, they must contend with how little control they have over their own complicated family lives.
The Baby-Sitters Club is that rare live-action children's series that never talks down to its target audience, and allows its characters to respond earnestly to subjects ranging from diabetes, to transgender rights, to the trauma left by Japanese internment camps in World War II. In a Hollywood industry that still tends to think that bright colors and endless noise are enough to keep kids occupied, Shukert's series trusts in young people. She gives them role models they can actually emulate, who are always willing to forgive, to learn, and to stand up to adults for what they believe is right. But don't just let the children in your family see this; watching this show as an adult—with all the weight we carry now—somehow makes for a funnier, even more profoundly moving experience.
3) BoJack Horseman (season 6B) — Netflix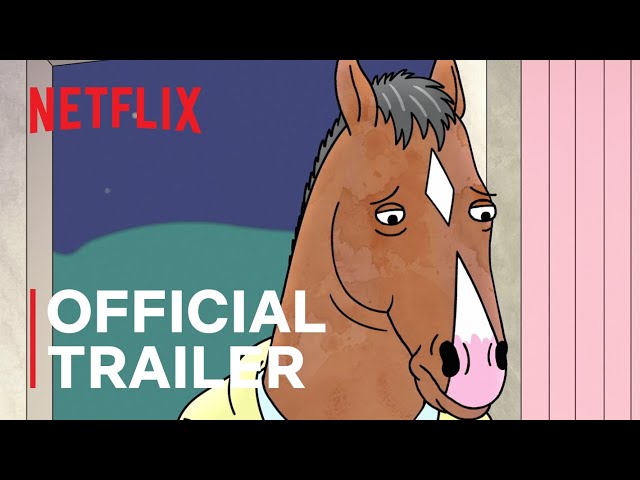 However, if there's one Netflix character that many sad millennials have latched on to like a trusted friend, it's that horse from Horsin' Around—whose six-season journey with substance abuse, depression, and toxic celebrity culture came to a fitting conclusion early this year. The final eight episodes of BoJack Horseman see the titular washed-up Hollywood actor (voiced by Will Arnett, doing the greatest work of his career) finally being forced to deal with the consequences of his very worst decisions. With this, creator Raphael Bob-Waksberg has completed a series that critics and fans have (deservedly) called one of the greatest adult animated shows of all time—which also still functions as a riotously funny comedy that isn't above cheap animal puns and alliteration-heavy tongue twisters.
Meme culture (and the same kind of edgy fans who think Rick from Rick and Morty is a hero) has threatened to define BoJack solely by its one-liners and more shocking moments. But that would take away from the compelling character study that Bob-Waksberg has painstakingly crafted here—with the show's 2D, lateral environments helping ground the drama, and the more outlandish visual elements allowing the series to satirize show business with wild abandon. And on top of all this, season 6 demands full accountability from its protagonist, never letting him off the hook for his behavior as a privileged straight male. It's a dizzying, mightily impressive balancing act—which all ends in quiet gestures, honest conversation, and a newfound maturity. It's rewarding in every sense of the word.
2) Better Call Saul (season 5) — Netflix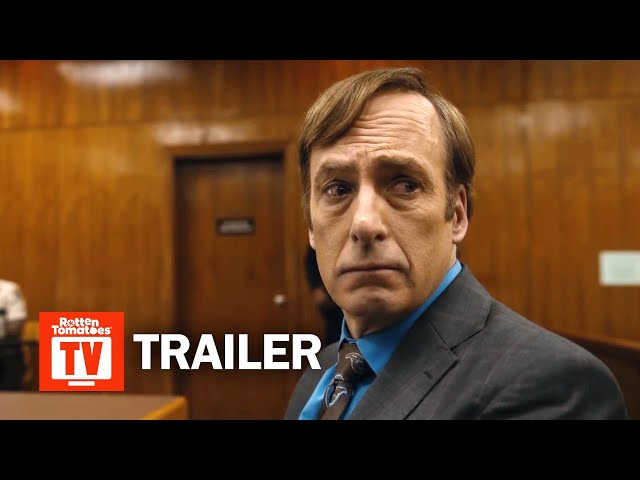 Another series that has been playing the long game—now paying off in spades—is a show from two other old masters from Western TV's previous era. Vince Gilligan and his co-creator Peter Gould (both of Breaking Bad fame) set out to create a prequel to their critically revered drama, and have managed to come up with something just as good, if not better.
Better Call Saul may have started as an offbeat legal drama about the corruption of small-time lawyer Jimmy McGill (a never-better Bob Odenkirk), but it has now metamorphosed into a full-blown crime thriller where even the most righteous characters (such as Rhea Seehorn's impossibly complex Kim Wexler) have been poisoned with a desire for self-destruction. This is fiction that has been likened to classical literature, and for good reason.
For all of its references to Spaghetti Westerns and its own predecessor, Better Call Saul has managed to avoid feeling like a retread of old antihero stories. This isn't simply a show about bad guys fighting worse villains, or folks with damaged pasts attempting to heal. It's about ordinary people believing that they are only the worst parts of themselves, in the hopes of surviving against the rule of law and the cosmic forces of chance. And with some of the most meticulous filmmaking you'll see in any medium, the series cooks up unreal tension in the most mundane situations, rarely ever having to draw blood. It sees extraordinary tragedy in the everyday—warning us against our own capacity for evil.
1) I May Destroy You — HBO Go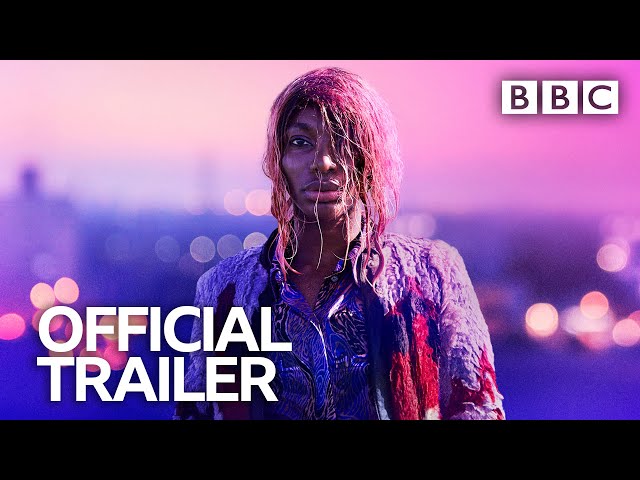 With the enormous amount of content that Western TV offers, there are bound to be similarities even between some of the weirdest shows on air. But I'm confident enough to say that there's never been anything like Michaela Coel's I May Destroy You—a 12-episode British series that is easily the best scripted show you could hope to see this year. The series begins from the perspective of struggling writer Arabella Essiedu (played by Coel, who also wrote every episode and co-directed nine), as she suddenly begins to recall being raped at a bar. But as the show progresses, Coel continues to push outward, expanding this half-hour drama into a tapestry of experiences dealing with consent, sexuality, the commodification of one's own trauma, and the creative process.
I May Destroy You can be a difficult watch, but never does it stoop to the level of exploitation. Arabella remains an incredibly multifaceted protagonist, and Coel still gives the show energy, a vibrant personality, and even some comedy—even when she speaks so candidly about sexual assault. But the series is also too smart to fall into the trap of offering vague platitudes under the guise of empowerment. It refuses to let victims be reduced into poster children for resilience. As we find ourselves well into the #MeToo movement, this is probably one of the most valuable reminders Coel gives us: that the fight for justice for the victims of assault is long and arduous, but necessary—and stretches on far beyond social media.
The experience of watching I May Destroy You inspires the kind of wonder you only get when you see creativity being harnessed in a way no one else has attempted. There is wonder here, and hope—hope that we, as a community, can still build something angry and beautiful out of injustice. – Rappler.com