'Whatever project that helps escalate and shine a spotlight on the Filipino voice and talent on a global platform will always be a dream project for me'
In recent years, the Philippine entertainment industry has gained popularity worldwide – with several of our films and series screening in other countries, and our own actors bagging international awards.
For Corinna Vistan, a former Marvel studios executive and now the Head of Originals for Viu Philippines, it's about time for Filipino artistry to take the spotlight.
"I think as the local entertainment industry continues to grow, it will continue to make room for up-and-coming filmmakers to tell their unique and diverse stories," she told Rappler.
The Marvel magic
Corinna started her career as a news reporter for ABS-CBN, but in her early 20s, she realized that telling stories in the narrative form would always be her first love.
Having been exposed to the works of Steve Spielberg, Ron Howard, Rob Reiner, and Nora Ephron when she was growing up, Corinna decided to fly to the United States to go to a film school in San Francisco. She then moved to Los Angeles and worked as a Union Camera Assistant, and also in a small production company, before she started working for Marvel Studios.
"I was there in the early days when it was a much smaller studio, and was fortunate to have been there as it skyrocketed to the huge studio it is now," she recalled.
It's a surreal feeling, she said, to work in the studio that helmed Back to the Future and Indiana Jones – movies that she said influenced her a lot when she was young. "Working at Marvel was a dream come true for the movie nerd in me. To be part of these huge films that will ultimately impact a generation of kids growing up," she said. "It's pretty amazing to be part of films that will always be appreciated over the decades."
One of Corinna's most favorite projects was producing the "Guardian Inferno" music video for Guardians of the Galaxy Vol. 2.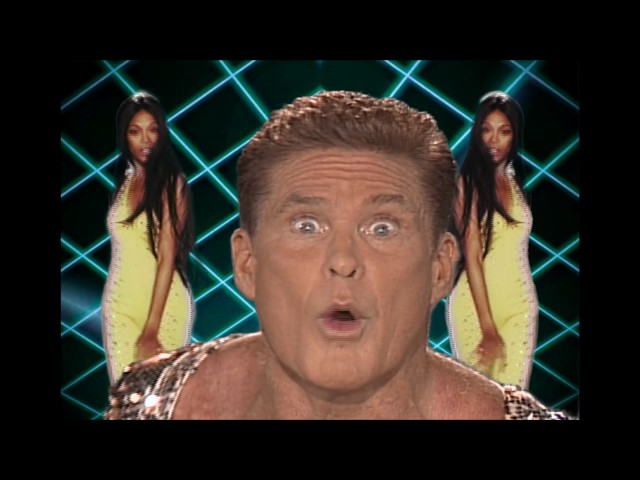 "It was surreal to be able to shoot the Guardians cast singing and dancing with David Hasselhoff with a special appearance by Stan Lee. To have them all there dressed up in the quirkiest costumes and having fun dancing to the music was just such a fun and memorable experience for me," she shared.
For Corinna, her experience in working at Marvel Studios influenced how she looked at content. "[We're] never settling for something that's just so-so, pushing to make it better and learning to develop that 'eye,' especially in editing," she said.
From Hollywood to Hallyu
After staying in the United States for several years, Corinna, now 43, decided to move back to the Philippines to live closer to her family and immerse her son in Filipino culture.
"You could say I 'stumbled upon' a purpose," she said, on becoming Viu Philippines' Head of Originals. "[The purpose] was bringing the Filipino story to a global platform, to represent our stories and our voice to the rest of Asia and hopefully the rest of the world."
In the Philippines, Viu is one of the go-to platforms for viewers who enjoy Asian content such as K-dramas.
"We had already known the Hallyu wave was gaining popularity in several markets with our constant engagement on the ground. This has shaped our production strategies and we leveraged its growing popularity to amplify K-drama's reach to a much larger audience," she said.
From subtitling and dubbing Korean dramas, Viu also started producing their own original Korean titles. "When it became clear that as much as love for K-dramas is at an all-time high, there was also a big demand for quality local productions that resonate not only with the local audience but sub-regionally as well," she said.
Working on K-Love
In an effort to do so, Viu Philippines helmed an original series titled K-Love, which drew inspiration from Filipinos' love for K-dramas. The series is headlined by Iza Calzado, Isabelle Daza, Sue Ramirez, Gabby Padilla, and Jake Cuenca.
"I came home three years ago and was surprised to find all my best friends loving K-dramas. It fascinated me how obsessed they were with Korean culture. During the lockdown, I would listen to my friends talk about their favorite shows and that's where I got the idea of creating a show about the people who loved watching Korean dramas," she said.
Corinna recalled that they were given more than three months for script and character development: "We discussed the overall arc for each character in the series and their arcs in every episode, their journey and their realization as we progress with each episode."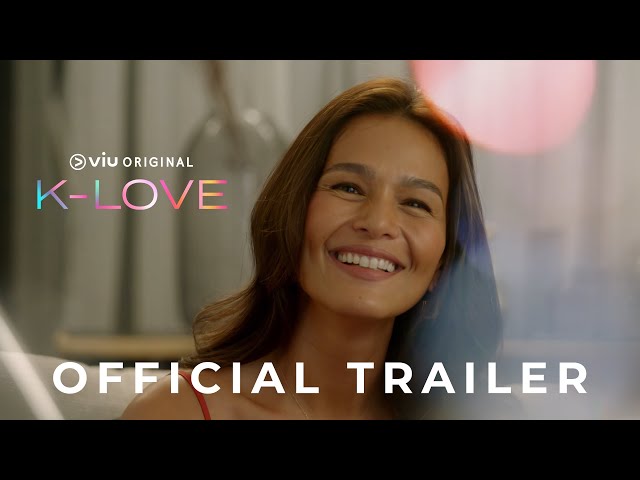 "Filipinos love Korean dramas so much because they can relate to the characters and are fascinated with the plotlines. It's done very well. The production value of their shows is excellent and they are skilled storytellers," Corinna explained.
She said that this is why it was important for her and her team to take the time to "craft genuine, authentic stories" with her characters for K-Love: "The result I hope brings another layer and facet to the Filipino voice and story."
For this project, they also made sure that the production value was up to par. The all-star crew of K-Love includes former Summit Publications editor-in-chief Tara Sering, best-selling author Tweet Sering, and cinematographer Ian Takahashi, who has previously worked on films and videos like James Gunn's The Suicide Squad 2 and Harry Styles' "Falling" music video.
They are also joined by former Walt Disney Studios executive Lea Dizon, seven-time Emmy Award winner Bobby Yan, fashion stylist and current Vogue Philippines fashion editor Pam Quinones, and Executive Producer Katherine Visconti, who has worked on shows like Keifer Sutherland's Designated Survivor and CBS's FBI.
This collaboration, Corinna said, also paved the way for the Filipino actors to be appreciated by other international industry workers. "I had two US-based directors, an American cinematographer, and two executive producers who all work in Hollywood; they came over and were completely bowled over by the performances of the actors."
"They were really just stunned because Filipinos are such good actors. They play their characters with genuine authenticity. That's very difficult to do and our actors did it every time, in every take," she said.
Corinna believes that this is just the start for more Filipino stories and artists to have more opportunities on the global platform, and she hope to be at the forefront of it all: "Whatever project that helps escalate and shine a spotlight on the Filipino voice and talent on a global platform will always be a dream project for me." – Rappler.com