This is AI generated summarization, which may have errors. For context, always refer to the full article.
Sam, Clover, and Alex are back for more missions!
MANILA, Philippines – This is not a drill: our favorite spy trio is coming back!
Banijay Kids & Family, the media company behind the French-Canadian animated series, announced on Wednesday, April 27, that Warner Bros. Discovery has acquired the seventh season of Totally Spies!
Totally Spies follows three teenage girls – Sam, Clover, and Alex – as they try to balance their lives as high school students in Beverly Hills, California and secret agents for the World Organization of Human Protection (WOOHP).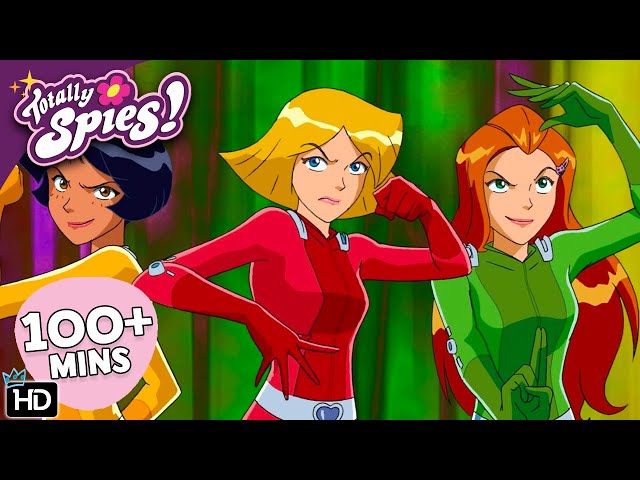 The series is known for featuring feminine care items like lipstick, hair brushes, and mirrors that transform into defense equipment which the iconic agents use for their missions. 
While the latter seasons of the series saw the girls go off to college, the upcoming seventh season will be considered as a reboot, with the trio attending high school again, moving to a new city, and taking on a fresh set of villains. 
"The new series stays true to all the key elements that make the show so popular, but has been lovingly updated for a new audience, reflecting the modern challenges faced by both high-schoolers and spies alike," Benoît Di Sabatino, producer and Banijay Kids & Family CEO said. 
A first-look image for the seventh season also showed that the character designs for the trio have also been slightly modified, but each are still sporting their trademark latex jumpsuits – red for Clover, green for Sam, and yellow for Alex. 
It remains unclear whether the original voice actors behind the trio will be returning for the seventh season.
Stephane Berry, who directed the series' first to fifth seasons, will helm the new episodes. Like the previous seasons, the seventh season will also have 26 episodes, with a running time of 22 minutes each.
The new season is set to air on Cartoon Network in the United States and Max in Europe, the Middle East, and Africa in 2024, but a final premiere date has yet to be announced. – Rappler.com