This is AI generated summarization, which may have errors. For context, always refer to the full article.
The series will be available to stream on Netflix by December 28
MANILA, Philippines – Netflix released the trailer for the animated stop-motion series Pokémon Concierge on Wednesday, November 15.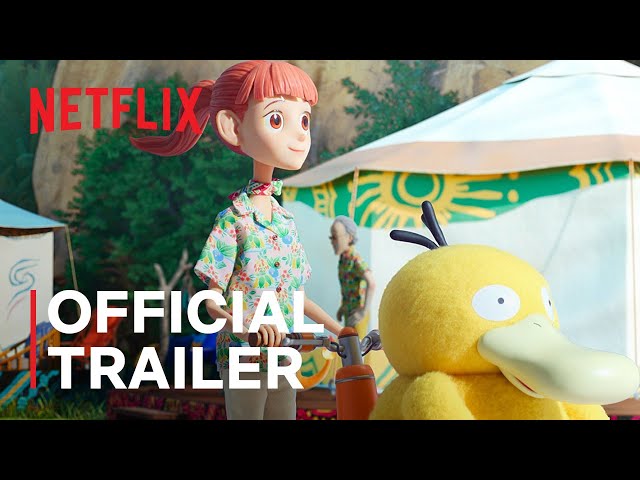 The series takes place at the Pokémon Resort, where Pokémon flock for a tropical getaway. It follows Haru, a newly hired concierge at the resort. Throughout her stay there, Haru will tend to the different Pokémon as they get their rest and relaxation.
"The Pokémon Resort…I can't believe I'm actually here!" Haru says excitedly when the trailer opens.
As she tours the resort, Haru is immediately greeted by a flying Pidgeot who crashes into a tent and knocks her over.
The trailer shows different kinds of Pokémon scattered all around the resort doing different activities like taking a nap on the beach, doing yoga, and swimming.
As the Pokémon don't really express what they need, Haru must figure out how to best be of service to them while maybe even befriending some of them in the process.
Among the other Pokémon who made an appearance in the trailer are Psyduck, Snorlax, Magikarp, Dragonite, Pikachu, Charizard, Eevee, and more.
Pokémon Concierge is directed by Iku Ogawa and written by Harumi Doki.
Haru is voiced by Karen Fukuhara, who has lent her talents to the Ghibli film The Boy and the Heron and the Cartoon Network animated TV series Craig of the Creek. In the past, she also voiced Kipo, the titular character of the animated sci-fi series Kipo and the Age of Wonderbeasts.
The series' theme song "Have a Good Time Here" is sung by Mariya Takeuchi, who is behind the hit Japanese city pop track "Plastic Love."
Pokémon Concierge is set to start streaming on Netflix on December 28. – Rappler.com