There are no reported fatalities or massive flooding in Cagayan, considered the hardest hit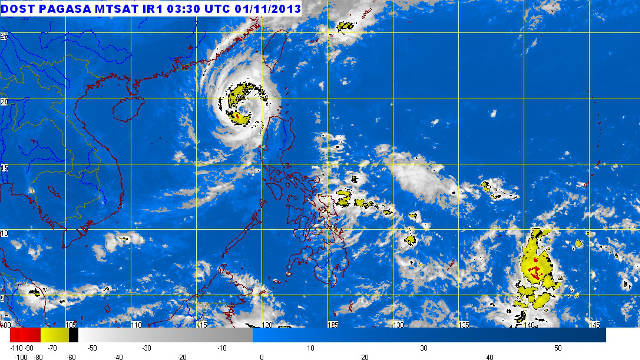 MANILA, Philippines — Typhoon Vinta cost Cagayan and Ilocos Norte provinces about P67 million in damage to agriculture, government's initial reports show. 
Cagayan and Ilocos Norte recorded losses of P38 million and P29 million, respectively, mostly from damage to palay and corn products.
Cagayan rice farmers lost a total of about P27 million because of damage to palay, and P440,000 because of damage to corn fields. Ilocos Norte farmers lost a total of P27.7 million because of combined damage to palay and corn. 
Farming is the main source of livelihood for many families in the agricultural provinces of Northern Luzon and Vinta hit as the harvest season for palay was about to end. Corn, on the other hand, is the product preferred by farmers whose fields do not have good irrigation. 
Located at the northeastern tip of the country, Cagayan and Ilocos Norte are almost always in the way — entry or exit — of the average 20 typhoons that hit the country every year. In the country that loses hundreds of lives every year to typhoons, Vinta was not so bad. There were reported affected areas but there were no reported fatalities or massive flooding in the provinces considered the hardest hit by Vinta. 
Cagayan also lost P5.2 million because of damage to high-value commercial crops (among them are high-value fruits)
and P5.5 million because of damage to fishponds. 
Ilocos Norte has so far recorded only a minimal P2,500 damage to livestock and P4,550 damage to fisheries.
The strong winds, blowing up to 120 kph on Thursday night caused the palay and corn stalks to bow down and fruit-bearing trees to fall. 
The winds were strong enough to blow away structures, destroying 2,319 houses in Cagayan, mostly in the coastal town of Appari. Another 15,885 houses were partially damaged.
At least 9 were also reported injured in Cagayan, including 70-year-old Erlinda Cocos of Sanchez Mira town who was hit by a sheet of galvanized iron, a material often used for the roofs or walls of houses. 
In Ilocos Norte, 1,737 houses were totally damaged and 13,174 were partially damaged, according to NDRRMC.
A number of electrical posts also fell causing power outages and problems in communication lines. 
CAR's Abra province reported one fisherman missing. Loridel Baldos, 30, was going to harvest his produce from a fishpond when he was swept away by a strong river current. — Rappler.com