This is AI generated summarization, which may have errors. For context, always refer to the full article.
Secretary Roxas says he expects the death toll to increase, but that the worst is over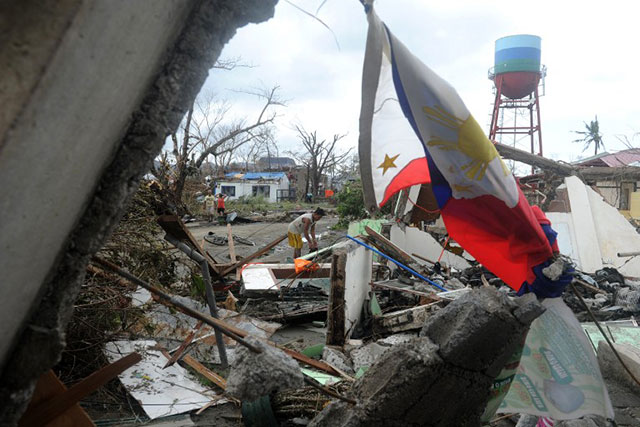 MANILA, Philippines  — The death toll from Typhoon Yolanda (Haiyan) has risen to 5,209 as of Friday afternoon, November 22, according to National Disaster Risk Reduction and Management Council (NDRRMC) executive director Eduardo Del Rosario.
The same data show at least 23,404 reported injuries and 1,611 missing persons.
The casualty count increased as Local Government Secretary Manuel Roxas II brought to Manila reports from Eastern Visayas or Region VIII, the region hardest hit by the world's most powerful typhoon.
At least 4,919 deaths were recorded in Eastern Visayas, which includes hard-hit areas of Leyte, Tacloban City, Eastern Samar, and Western Samar. 
Roxas said the number of deaths will increase. The official tally shows 1,725 died in Tacloban City but the cadaver count, Roxas added, is higher at 1,755. 
Roxas explained that a formal report from the mayor and the city or municipal health officer is required before casualty counts are updated.
"The worst is over. We see signs of normalization," Roxas told reporters in Manila. He cited the re-opening of banks, gas stations, and water districts. 
Yolanda battered central Philippines exactly two weeks ago, on November 8. It took a week for relief goods to reach towns and villages, but the efforts of governments, groups and the private sector remain insufficient. — Rappler.com