Here's where you can get the Felipe & Sons' barber expertise at Powerplant Mall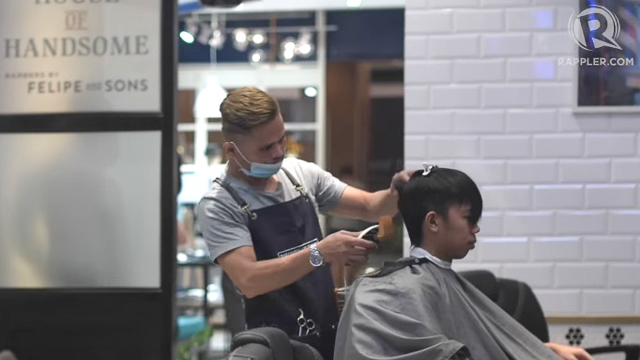 MANILA, Philippines – The Original Penguin store at Powerplant Mall in Rockwell has a secret: a barbershop behind racks and shelves of colorful polos.
House of Handsome is a Penguin-exclusive barbershop run by the popular men's grooming brand Felipe and Sons. They offer the same services that Felipe and Sons does, except the shop itself has a look that ties in more with the Original Penguin branding.
Something else that sets it apart from other Felipe and Sons barbershops is the seat that's built like a toy car, specially included for little boys who are getting their first haircuts with their dads. The little seat has a working horn, door, and even plays music.

More than the novelty of a hidden barbershop and the cuteness of a father-son bonding experience, what Original Penguin and House of Handsome offer is a head-to-toe styling experience – now, you can walk into a store and completely transform your look. – Rappler.com
House of Handsome is located at Main Wing R2 Level, Powerplant Mall, Rockwell Center, Makati City. Haircut prices start at P395 for adults and P350 for kids. Follow them on Facebook here.