Writer and pet lover Kathy Moran test drives the Suzuki SX4 Cross-over with her Bichon Frise
MANILA, Philippines – I have always been attracted to Suzuki vehicles. I like their combination of rugged look and classy style.
One of the first vehicles I owned (not an inherited one but one that I chose) was a Suzuki Samurai. I loved that small jeep. It was a 4X4 jeep that looked much like a tin can but the relationship I had with the vehicle was true love.  
So when the opportunity came to test drive the 2013 Suzuki SX4 Cross-over, I said yes. I had heard so many good things about the all-wheel-drive vehicle that I had to get my hands on its wheel, even for just a few days. 
The SX4 is a small 5-door cross-over sedan. It comes equipped with Intelligent All-Wheel-Drive (I-AWD). All SX4 models are powered with a 2.0-liter 4-cylinder engine. 
Love that ride
As soon as I got into the driver's seat of the SX4, I fell in love once more. It felt a little rough around the edges, but that's the way I like it — not too refined and all so smooth. 
There is nothing too fancy about the interiors; everything is within easy reach. It has what I like to call the "no-frills" kind of interiors — all the right stuff in all the right places. It doesn't take long to get the hang of where the right buttons and knobs in the vehicle are. 
The black cloth bucket seats are terrific: they fit for around-town or hard cornering; they're roomy and rugged. Being small, I appreciate the high seating position, making the car feel less small on the busy streets of the metro and against the big SUVs. 
Instrumentation is clean and available. Visibility is good. There is a well-placed driver's left armrest, good door pockets and door handles. The rear seat offers good legroom. 
Time to drive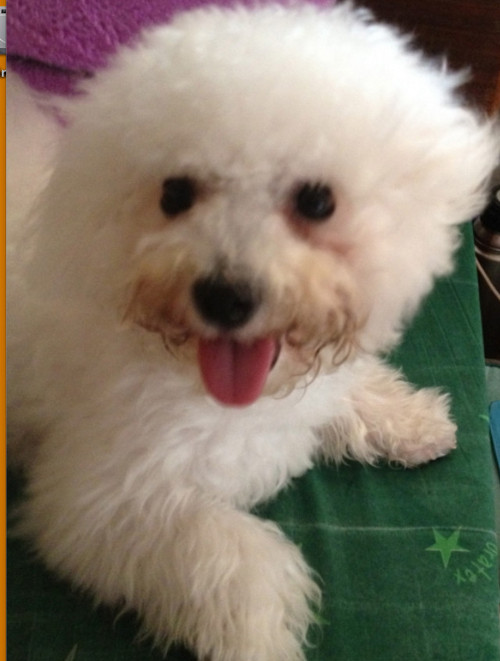 I took my favorite driving companion with me on a drive around the city and a little beyond. Of course, anyone who knows me knows that I love driving around with Vodka, my one-year-old Bichon Frise. She likes snuggling in the front seat and dozing off while I enjoy the solitude of being alone, but not really alone. 
I loaded the stuff Vodka needed into the trunk of the SX4, which I found quite roomy for a compact vehicle. Vodka didn't need much: a bowl for water, food, a towel just in case she got wet, a bag with dog food and some toys if she needed them during the ride. I also brought along her doggie car seat.
We left Pasig at around 9am on a Sunday morning with no final destination in mind. I had been praying for a little rain as I wanted to see how well the SX4 would do on wet roads. I drove northwards, planning to make a drive down NLEX and hopefully find a friendly place to eat that offers vegetarian choices and that allows doggies, too.
The SX4 comes with one of the most powerful engines in its class, a 2.0-liter 4-cylinder. I liked how it seemed to run a little like a sportscar but with the feeling of an SUV. Sometimes the ride on a sports car can be a little too rough, so the comfort of an SUV makes the drive in the SX4 comfortable. 
The power-assisted rack-and-pinion steering is great with no sign of torque steer. 
I had so much fun driving that I almost forgot to make a stop even after 3 hours on the road. Vodka and I were hungry. I guess that's what other folks would probably call a driver's high. It happens to me all the time when I am behind the wheel of a vehicle that runs so well. 
Yes, I did stop. Found a place that was selling fresh coconut and newly cooked banana cue and that would also allow me to let Vodka eat her kibble, drink some water and do her thing in the grassy area.
Before I loaded Vodka back into her seat, I took one last look at the SX4. It is one small car I would keep in mind for a next car purchase. It has everything I want in a small car and yet it comes in AWD, perfect for driving in the streets of Metro Manila which are can be very bumpy. 
The SX4 is a good looker in a laidback sort of way, something I also fell in love with.  
Perfect day, perfect companion, perfect meal in a perfect ride. – Rappler.com