Are you a comic book collector? Can't live without comics? You've come to the right place.
MANILA, Philippines – I began collecting comics during the big bubble of the '90s. I was under the misguided belief that if I invested and collected and traded the right comics, I might be able to put myself through college. 
I was in junior high school at the time, and I amassed all these DC Zero Hour books, the entire Death of Superman, Breaking of the Bat, and all these other storylines with hologram covers and other snazzy embellishments, and most of the number ones of Valiant and Image. I thought that I was sitting on a goldmine.
Then I had to migrate, needing to leave most of my comics behind (and the pain of that separation was something else), the bubble burst, and most comics dropped in resale value. 
While there are still a number of Variant Editions that get released, and these have big price tags to go with them, in general the public has called BS on the comics industry and their unrealistic gaming of the market by creating scarcity. Furthering the trouble is that comic book sales have dropped drastically since when I started collecting.
Even with the current popularity of superheroes, the bigs Marvel and DC have yet to capitalize and translate these into vibrant book sales. 
And while collections and graphic novels give people a chance to catch up, they are also giving people the option to wait around. A lot of people (myself included) are taking up this option because it is cheaper. 
We do lose something with collected editions though. Consider that comic books, at least mainstream American comics, are a serialized medium. Part of the experience of the medium is waiting a month or so before seeing where the story goes. I also enjoy going to the comic book store every week and checking the pull lists. 
What makes the experience difficult to sustain though is obviously the costs. Especially when you're like me trying to sustain this, among many other cultural vices and collector addictions, on a teacher's salary. 
A few years ago, when I was making a little more money than I do now, I had a pull list that had me spending something near one to two thousand bucks a week. Which is to say that about 70% of my salary was going to maintaining the habit. I obviously had to quit that, and I did it cold turkey.
Much to the consternation of my collector's soul, I quit collecting titles in the middle of story arcs.
This is all to say that if you plan to collect comic books, you really have to love them. Collected editions and TPBs will go for between P400 and P800 for 4 to 8 issues or so, give or take. But then when you are buying singles at say P150 or P200 each issue, then the singles often end up costing you more. And you are still waiting.
What advantages do singles hold these days? Not much really, except for being updated. Then again being "updated" with comics singles isn't so important as say being updated with your favorite TV show or the latest movies, because no one is going around spoiling the latest developments, because so few people read the latest stuff anyway. 
Except for the experience. There's something about it, even if I am not collecting as many titles as I used to. When comic book day rolls around (also a problematic thing because sometimes shipments arrive a day or so late, making the routine of comic book day not so routinary), I find myself excited, feeling like my hands are itching to get a new comic book into their hands.
I imagine heading to the comic book store, looking up at the racks and making my picks. 
In assent to practicality I have decided to limit myself to a title a week. It is a great measure of self-control and willpower to not grab all of the superhero stuff that I want, along with the great indie books that are coming out. 
Still, it's a kind of commitment. Now that buying a number one doesn't translate to possible financial game, it's a different kind of thing. By buying and starting on issue number one of a series, without any assurance that it will be good or stay good (witness as proof the majority of DC's Nu52), one is taking a leap of faith. It's making a commitment and showing that you hope this turns out well. 
With the costs of singles so high, and the option to wait around for the TPB, this changes the dynamics of buying comics greatly. Fans obviously want to be rewarded for our faith. We aren't collecting for resale, but merely because we want to read good comics. Our little expressions of hope by making the pilgrimage to the comic book store and buying our singles show that being a comic book collector has some very unique elements that we rarely appreciate. 
In the coming weeks and hopefully months of this column, I plan to explore various things that comic book readers, collectors, and lovers think about. I'll be speaking from my love for superhero comics and then hopefully branch out and talk about Komiks and indie work and all kinds of other things.
I hope to discuss old ideas, generate new ones, and push forward critical thinking about this awesome art form. – Rappler.com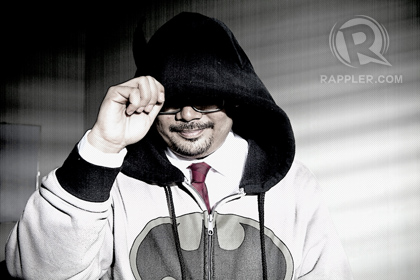 Carljoe Javier, University of the Philippines teacher and book author, is one of our resident film critics and also a comic book collector and expert. Beginning with this piece, he will start writing about comics for Rappler — from matters close to a comic book collector's heart to reviews.