Our comics expert reviews a comic book on the history of comic books
MANILA, Philippines – From the mad minds of Fred Van Lente and Ryan Dunlavey comes "The Comic Book History of Comics." The writer and artist respectively are also responsible for the brilliant "Action Philosophers." And where in that previous work they presented great philosophers and ideas in comics form, here we have them turning their imaginations to the history of the comics art form. 
The creators apply the heart and spirit of "Action Philosophers," which is to say that they bring hilarious imagery and a rich sense of humor to material that is weighty and controversial. Think of this book as a possible companion to the classic "Understanding Comics" by Scott McCloud. Whereas the McCloud book is an essential guide to understanding the comic book art form, this book is more interested in the rise of the comic medium and its place in publishing history. 
One of the things that I found problematic when I started reading the book was that it wasn't arranged chronologically. Because it veers from the typical arrangement of a history book, "Comic Book History's" organization took some getting used to. What this book does is it takes interesting story lines, picks up tangents, and moves through a range of topics. 
This might sound confusing, and it does require a bit of working through, but it's brilliant because it utilizes the medium. Comics allows for many things happening at the same time, all easily explained with a little "MEANWHILE" in the panels. 
So you might get explanations about an innovation in the comic book form. Then you'll hear about the artist or writer who started the trend. You'll be given a biography of the artist. Then you'll hear about the company that he started working for. Then a history of that company. Then jump to a character or trend.
It's enjoyable in that it maintains a pace that will keep readers engaged with the variety of approaches.  
Very enjoyable is the way in which the creators' biographies are presented. Not only do we get the biodata basics, but we get interesting vignettes and facts about the different creators. Often too, Dunlavey's art will emulate aspects of the creator or trend that is being discussed. Not only does this give readers an idea of the visual styles, but it also allows Van Lente and Dunlavey to riff on their subjects, making sly jokes and dropping witty plays of word and image. 
This approach results in a very different kind of history book. It never sounds like a stuffy history professor giving you a lecture. Instead, it sounds like the wizened old dude who hangs out at the comic book store giving you all the insider info and back room stories.
Beyond the biographies and gossip, "The Comic Book History of Comics" also delves into publishing history. It shows the evolution of comics from strips to their own books and how this evolution helped to influence the art form. Not only does it follow major publishers, but it also looks at independent creators, movements, and though it is largely focused on American comics it also looks at comic book history in Europe and Japan. 
Publication and distribution aren't the first things that come to mind when one thinks about comics and their history, and yet these were integral to the development of the form, and the focus they are given here makes the book important. The book effectively conveys the dynamics and struggles between creators and publishers.
More importantly, it does not shirk problematic issues, such as speculation bubbles or the ways that big companies like Marvel and DC took advantage of their creators. In fact it discusses the dirty details while also making it clear that reparations have yet to be made. 
While one might see the use of comics in telling the history of comics as a novelty, an initial read through will reveal the brilliance of the idea. Van Lente and Dunlavey utilize the medium inventively, and do so over and over. Each page cracks and jumps and is just as exciting and compelling as the best stuff on the weekly racks. 
"The Comic Book History of Comics" is a great book for anyone who has an interest in comics, books, or publishing history. Beyond people interested in history though, I think anyone who loves comics will love this book and how it provides so many ideas and insights about the art form.
It's playful, it's fun, it's funny, and it's educational. And it's awesome comics. – Rappler.com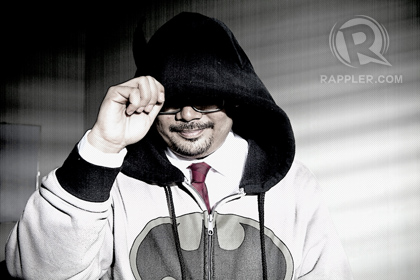 Carljoe Javier teaches English and Creative Writing at the University of the Philippines Diliman, but what he would really like to do is spend the whole time in the classroom talking about comic books. He studies pop culture like comic books, film, and other forms of new media. He wishes he could fit into a superhero costume.