Women travelers share their stories to inspire the travel dreamers and encourage them to go for it
MANILA, Philippines – You have probably heard about people from other countries easily traveling around the world or going on long-term backpacking trips.
What about Filipinos? With all the financial and visa requirements, it is understandable that some balk at the idea of long-term travel in other countries. 
Still, there are those who dare to embark on such adventures. Here are Filipina travelers and bloggers who took the plunge. They show us that anyone who has the desire can do it, too.
This Women's Month, women – and men – might just learn a thing or two from them.
Lilliane Cobiao of Wanderlass
Since childhood, Lilliane had been dreaming the seemingly elusive dream: traveling around the world. She never thought it would actually come true.
Much later, after some short trips already under her belt and after meeting and getting envious of travelers going around the world, she finally decided to fulfill her dream. A round-the-world traveler she met asked her, "If you want it so much, why don't you just do it?" 
After saving money, planning, and researching, Lilliane set off in 2011 and came home after 14 months, literally having traveled around the world. Lilliane planned her round-the-world route in such a way that she would really circumnavigate the world.
Here are some of Lilliane's travel photos:
Having traveled to 25 countries, she says her biggest take-home was her entire experience… and 20,000 travel photos to boot! "I was just constantly in awe at every new experience and place," she tells Rappler. "Sometimes I had to stop and catch my breath. I needed a new word for amazing."
Exploring old European towns, riding a camel at the Sahara desert, swimming with hundreds of hammerhead sharks in the Galapagos, and biking down the world's most dangerous road in Bolivia are just some of Lilliane's unforgettable travel memories. 
But the simple moments in-between were just as memorable, too. "Sitting on a 20-hour bus across South America or an overnight train between European cities, I would be in awe and thankful at just how amazing it was that I was living my dream," she recalls.  
Swimming with a school of sharks was one of Lilliane's bucket list items fulfilled:
Lilliane urges anyone who dreams of traveling to just "go for it." 
"This actually applies to anything you want in life," she adds emphatically. Of course, planning, research, and looking after safety are in order, especially for long-term travel. 
Lois Yasay and Chichi Bacolod of We Are Sole Sisters
Passion and determination fueled Lois and Chichi to save money, significantly cut down on personal expenses and even sell some stuff and finally quit their jobs to go backpacking for 6 months around South East Asia.
Traveling around 9 countries, Lois says that their biggest takeaway was that "anyone can make travel happen."
"It doesn't matter if you're rich, poor, single or with a family. If you know what you want and can give up certain comforts to achieve it, you can make travel happen for yourself, too," she tells Rappler earnestly.
Lois and Chichi documented their adventures in a fun dance with travelers they met along the way:
Lois speaks from experience. She and Chichi just spent P100,000 each for their 6-month adventure. That was just roughly over P500 a day.
Quitting their jobs and traveling long-term did not prove to be a "career suicide" at all. Chichi is now in Singapore working a job she loves while Lois now lives a travel and location-independent lifestyle. Speaking to crowds and facilitating workshops on following one's passions are just among the work she does.  
Gay Mitra-Emami of Pinay Travel Junkie
While some women choose to take it easy after motherhood, Gay Mitra-Emami proves that you can have your cake and eat it too.
Gay traveled around the world for over 9 months with her husband and her then-9-month-old daughter. It was during this round-the-world trip that they experienced memorable firsts with their daughter Luna too: she spoke for the first time during the Peru leg of their trip. It was also there where she walked for the first time. 
Parenting on the road had its share of challenges, though, from travel being interrupted by diaper changes to the more serious problem of caring for a sick toddler.
Traveling with a little one in tow in Mexico:
But Gay does not regret their decision to travel. "Whenever I realize how many connections we made with people from varied cultures and how many lessons we picked up from our adventures and misadventures, I am overwhelmed with pride and fulfillment," she says passionately. "And unadulterated joy."
She still wants all the usual things a family has, like a house. Gay is confident that her family would have that in the future. But that moment when they decided to travel long-term, "it just felt right." 
Gay implores to Filipina moms: "It's never too late for adventure. Chasing your own dream is not being selfish, so long as you do it right. It is something your child will look up to someday."
While marveling at Machu Picchu's beauty in Peru, Gay realized her daughter Luna needed a diaper change:
Moms need not hesitate about bringing little ones, either. "Toddlers won't remember the first time they spoke nor the first time they made a friend, but that does not mean these events won't help mold their personality. The same is true for travel," she points out. – Rappler.com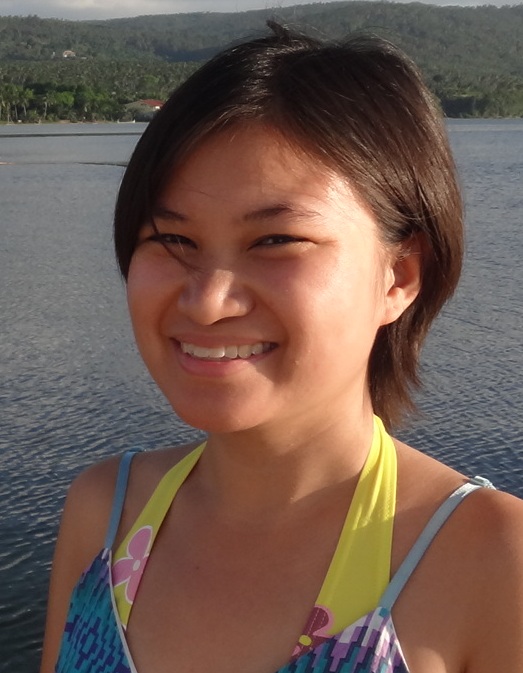 Claire Madarang is a writer, traveler, and seeker. Her wanderlust takes her on adventures like backpacking for 7 weeks straight. Her seeking leads her to different wellness practices like meditation and healthy (mostly vegetarian) eating. Follow her adventures, tips, and epiphanies at her blog, Traveling Light.