Facing summer ills? Here are simple first aid suggestions.
MANILA, Philippines – To us Filipinos, summertime is almost equivalent to trips, especially beach trips. Amid the fun, mishaps can happen, so it is best to be prepared when these summer ills strike:
Sunburn
This is arguably the most common summer concern. Even when you apply sunscreen lotion, you can still get burned if you stay out too long in the sun, especially between 10am to 4pm. Of course, you have to keep re-applying your sunscreen, but if it fails or if you forget, do this for your sunburn: 
Apply something soothing to it. Aloe vera (or aloe vera gel, if aloe vera is not available) helps relieve the sting and redness of the burn. A cucumber can cool the sunburn somewhat, too. An ice pack is also an option, as well as a cool compress with baking soda.
Take a cool bath, but use a gentle soap. Don't use soaps with salicylic acid (an ingredient used to treat acne) as this can irritate your skin. Don't stay too long in the bath, either — doing so can cause dry skin or aggravate dryness, which leads to itching and peeling. (Additional tip:

You can add baking soda or oatmeal to your bath water, as these ingredients have soothing properties for the skin.)

Drink plenty of water. The sun not only burns your skin; it also dehydrates it. Replenish your body — especially your skin — with fluids. Good hydration can actually help your sunburn heal faster.
Jellyfish stings
Jellyfish can sting and burn; and in some cases, kill. In particular, the box jellyfish's sting is fatal. In the Philippines, 20 to 40 people die every year from Chirodropid (a type of box jellyfish) stings. 
Here's what to do when you (or your trip companion) get stung by a jellyfish: 
Rinse affected area with vinegar. For box jellyfish and most jellyfish in tropical waters like in the Philippines, vinegar works as a good first aid remedy as it helps deactivate the stinging cells. Don't use tap water as this can actually reactivate these cells. 
For box jellyfish stings, continue rinsing with vinegar until you get medical help.
For other jellyfish stings, after rinsing with vinegar, carefully scrape out tentacles with a credit card or razor. If there are still tentacles on your skin, don't remove using a towel or cloth as doing so can still release some venom. After scraping out the tentacles, apply vinegar again. Afterwards, an oral antihistamine or a mild hydrocortisone cream can help with the itching and pain, but it is best to consult your doctor first.
Heat exhaustion and heat stroke
If you have stayed out under the sun for long and you have headaches and nausea along with profuse sweating, you may be suffering from heat exhaustion. Here's what you need to do: 
Take measures to cool yourself. Immediately go to a shaded area — better yet, an air-conditioned area. Remove unnecessary pieces of clothing or at least loosen your clothing. If possible, take a cool bath. If not, at least fan yourself and pat your skin with ice packs or towels.
Re-hydrate and replenish minerals. Drink plenty of water. Also make sure you replenish lost electrolytes. Take salt for sodium and bananas for potassium. These will also help you regain energy.  
Heat stroke, meanwhile, is the progression from heat exhaustion if left untreated. Heat stroke has symptoms like vomiting, fainting, rapid heartbeat, and seizures. If you are with someone suffering from these symptoms, do the following:
Immediately call for medical help. Any delay can be fatal as heat stroke can lead to death or at least damage to the brain and other organs.
As a first aid, take cooling measures like fanning and applying ice packs. As with heat exhaustion, remove unnecessary pieces of clothing or at least loosen clothing. Fan air over the person then wet him or her with cold water. Better yet, apply ice packs on areas rich with blood vessels like neck, back, armpits, and groin as this helps the body temperature to drop. 
Below is a more detailed video on applying first aid for heat stroke:
– Rappler.com
Sources: http://webmd.com / http://health.howstuffworks.com / http://www.rd.com / http://www.mayoclinic.com / http://www.healthguidance.org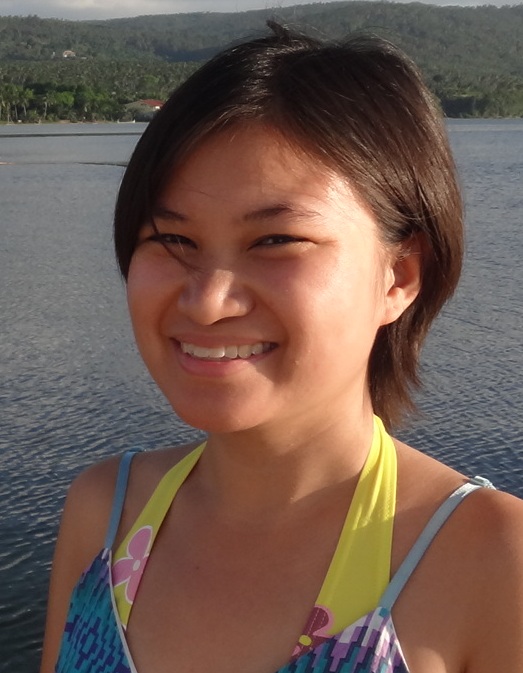 Claire Madarang is a writer, traveler, and seeker. Her wanderlust takes her on adventures like backpacking for 7 weeks straight. Her seeking leads her to different wellness practices like meditation and healthy (mostly vegetarian) eating. Follow her adventures, tips, and epiphanies at her blog, Traveling Light.