Many things are lost in distracted meal times. Only the stomach is satisfied, but the soul is not enriched by the physical nourishment our bodies receive.
MANILA, Philippines – How do you eat? Do you shove food into your mouth in huge spoonfuls, chew a bit, then swallow? Do you nibble at small portions, picking your way through the food on your plate? Or do you eat mindlessly, talking, texting, watching TV, or reading while "eating"?
Venerable Miao Jing, head abbess at Mabuhay Temple (Fo Guang Shan Philippines), talked about eating meditation in "Food for Thought, Thought for Food: Eating as a Meditative Experience." The event was part of FGS Philippines' Buddhist Lecture Series 2013 and also featured a simple tea ceremony to demonstrate the sacred ritual of preparing and sipping tea.
The head abbess emphasized the importance of using all of our senses to experience, appreciate, and contemplate the food that we eat. Due to our attachment to habit, she says, we fail to do these things and we continue to survive to eat, and not eat to survive.
"We need a new perspective to eating," says Venerable Miao Jing.
The 5 contemplations
Written by Thich Nhat Hanh, this is a version of the grace said before meals. "The practice of reciting these contemplations before eating is a way to foster mindful eating, and helps promote inner peace through food."
1. "This food is a gift from the earth, the sky, the universe, numerous living beings, and much hard work."
2. "May we eat with mindfulness and gratitude so as to be worthy to receive it."
3. "May we transform our unwholesome mental formations, especially our greed, and learn to eat with moderation."
4. "May we keep our compassion alive by eating in such a way that we reduce the suffering of all beings, preserve our planet, and reverse the process of global warming."
5. "We accept this food so we can nurture our brotherhood and sisterhood, strengthen our community, and nourish our ideal of serving all beings."
Eating as meditation
Venerable Miao Jing in her talk mentioned that "eating is meditative training."
When there is silence during meals, eating can become a more meaningful experience.
Many things are lost indeed in chaotic, distracted meal times. Only the stomach is satisfied, but the soul unfortunately is not enriched by the physical nourishment our bodies receive.
Keep these in mind:
1. Go beyond the taste. If you are mindful, the head abbess says, everything will taste the same.
2. Don't take too much of the food that we like. And don't ignore the food that we don't like.
3. When preparing food, do so with sincere thoughts. Fill the food with positive vibrations and love. These will be served to others as you share the dishes you made.
4. When you are 70% full, stop eating. If you fill your tummy a hundred percent when you eat, your metabolism will slow down and all your energy will be used in digestion. This is why we feel sleepy after a heavy meal.
5. When you are full, don't meditate. The stomach should be only 30 percent full when meditating.
6. Eat only the right amount of food at the scheduled time of meals.
7. Don't be angry if you get too much or too little food.
8. Always be grateful for the food given to you, even if you are not happy with the taste.
9. Whatever it is you're doing — not only while eating — contemplate and appreciate. Be mindful.
10. Do not waste food. Finish whatever you have on your plate. It has been said that one grain of rice is equal to one bead of a farmer's sweat. So clean up your plate! – Rappler.com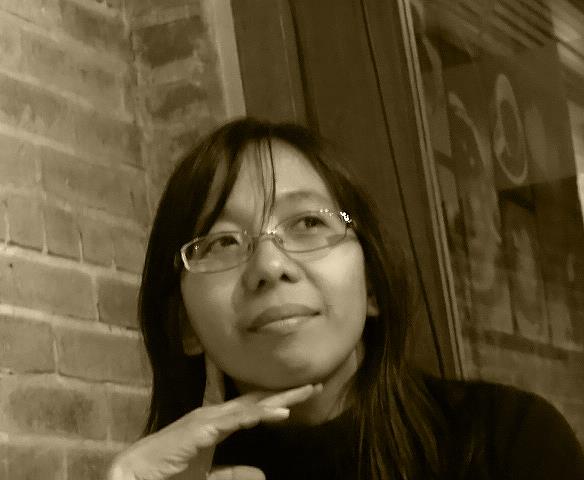 Ime Morales is a freelance writer and single mother. She is the founder of the Freelance Writers' Guild of the Philippines and Isang Bata, an independent organization that helps underprivileged Filipino children. She is a slow eater and loves chocolates, congee, pancit, and tea.