What you need to know about the 'Big 4' beauty pageants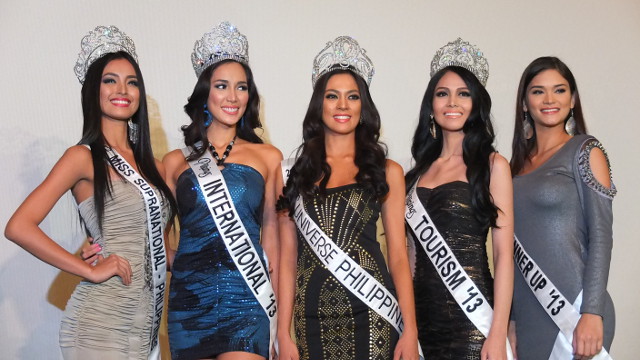 MANILA, Philippines – For most people, Miss Universe, Miss World, Miss International and Miss Earth are all just beauty pageants.
But pageant enthusiasts call them the Big 4, or the most coveted titles for beauty queens.
The Philippines has managed to place in all 4 pageants in the last two years. 2012 was made even sweeter by the "bridesmaid (aka runner-up) finishes" of Janine Tugonon and Stephany Stefanowitz in Miss Universe and Miss Earth, respectively.
Bb Pilipinas International Nicole Schmitz and Miss World Philippines Queenierich Rehman, meanwhile, managed to make it to the Top 15 of their respective pageants. The pressure is now on the next set of Big 4 Philippine delegates to match or even surpass their predecessors' victories.
Here's a quick overview of the Big 4 and the country's delegates to each competition:
1. Miss World: 'Beauty With A Purpose'
Miss World prides itself in being the oldest surviving beauty contest. Launched by PR expert Eric Morley in 1951 as part of the Festival of Britain celebrations, Miss World was originally planned as a one-off event.
Morley decided to make it an annual event upon learning about the upcoming Miss Universe contest. The coronation night is managed by the Miss World Organization, which raises millions of pounds for its charity programs under the banner "Beauty With a Purpose."
If the number of participants would be the sole basis, then Miss World is the biggest beauty pageant in the globe, attracting more than a hundred participants each year. Reigning titleholder Wenxia Yu of China will crown her successor on September 28 in Jakarta, Indonesia.
This 2013, the Miss World App for Apple and Android will be launched for exclusive photos and video of pageant activities. When you download the app, you will get two free votes to use on your favorite contestant. The girl with the most number of votes will be named the People's Champion.
Who's wearing the Philippine sash?
The Philippines has yet to crown its delegate for this year's pageant, but some of the heavy favorites include Miss World Philippines 2011 3rd Princess Bianca Paz, actress-TV host Megan Young, reigning Miss Bikini Philippines Janicel Lubina and Bb Pilipinas alumna Patricia Ejercitado.
READ: Meet the Miss World PH 2013 candidates
The Miss World Philippines coronation night is set for August 18, giving the winner less than a month to prepare. The MWP organization must crown someone who is already prepared to battle it out in Miss World's various activities. These include the Sports Challenge, Top Model Competition and Talent Portion. 
Hall of Fame
The Philippines has not won the Miss World crown. The closest the country has ever gotten was in 1973 when Evangeline Pascual placed first runner-up. This was repeated in 2011 when Gwendoline Ruais broke a 5-year drought and placed First Princess.
Follow the updates here: http://www.missworld.com/
Facebook: https://www.facebook.com/MissWorld
2. Miss International: 'Love, Peace and Excitement to the World'
Long Beach, California served as host to Miss International's first 8 years until the pageant moved to Japan in 1968 to 1970 to commemorate the Osaka World Expo. Since then, the pageant has been held annually in Japan.
Japan-based International Cultural Association organizes this annual event to promote "friendship and goodwill" among participating nations through international exchange. More than just a festival of beauty, the Miss International pageant expects its contestants to be "Goodwill Ambassadors of Beauty."
There is no word yet on the date and venue of the 2013 pageant, but traditionally the pageant is held in October or November. The reigning queen is Ikumi Yoshimatsu of Japan.
Who's wearing the Philippine sash?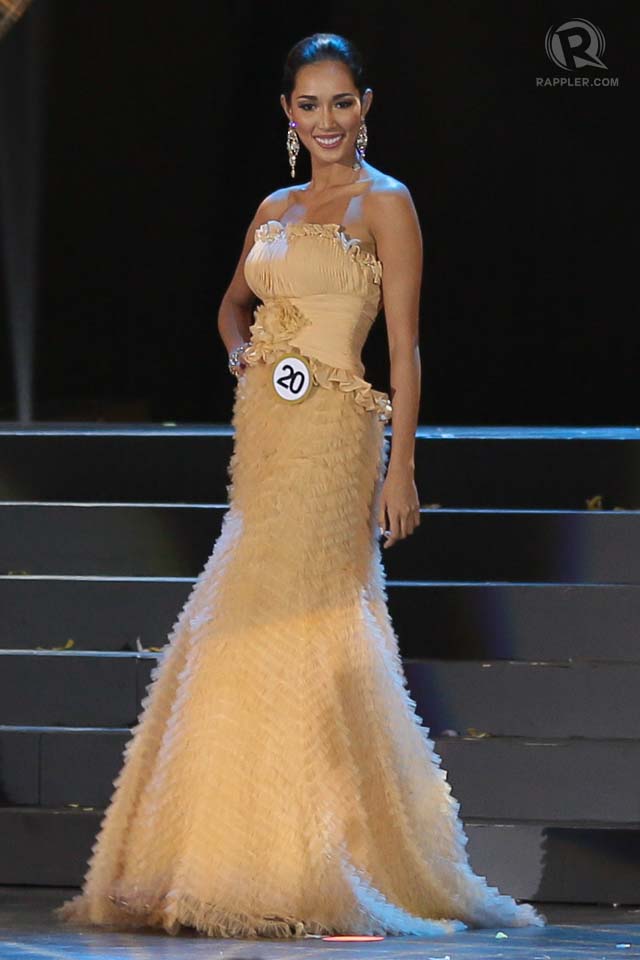 The Philippines seems to have mastered the art of placing in Miss International, with 4 crowns and numerous semifinals finish. It's no surprise, given that the franchise holder for the country is no less than the first Miss International, Stella Marquez-Araneta.
READ: Bb Pilipinas winners begin their journey
This 2013, the country will be sending the eloquent and statuesque Bea Rose Santiago to the competition. At 5'9″, it was easy for her to standout during the national finals. Bea was glowing and well-received by the crowd. It was Hirofumi Hashimoto, chairperson of the Miss International Beauty Pageant, who asked her the question during the final round.
So far, this 23-year-old lady has been very consistent. She nails every photo, whether posed or candid. She exudes so much confidence in her interviews. Aside from these, Bea is very articulate and talks with so much intellect and sincerity, one thing the Miss International Organization needs for an effective ambassador.
Hall of Fame
Four Filipinas have managed to win the Miss International crown:
Gemma Cruz (1964)
Aurora Pijuan (1970)
Mimilanie Marquez (1979) 
Precious Lara Quigaman (2005)
Follow the updates here: http://www.miss-international.org/en/
Facebook: https://www.facebook.com/Miss.International.bp
3. Miss Earth: 'Beauty and Responsibility'
Launched in 2001 by Carousel Productions, Miss Earth is an annual beauty pageant that focuses on environmental awareness, building its reputation as "the most relevant and worthwhile beauty event in the world."
Candidates and winners of this pageant engage in activities focused on the preservation of the environment and the protection of the Earth: school tours, tree-planting activities, costal clean-ups and environmental seminars, among others.
The Miss Earth Foundation and its winners work with various environmental agencies around the globe, including Greenpeace and World Wildlife Fund. No word yet on when and where the pageant will be held this 2013.
Who's wearing the Philippine sash?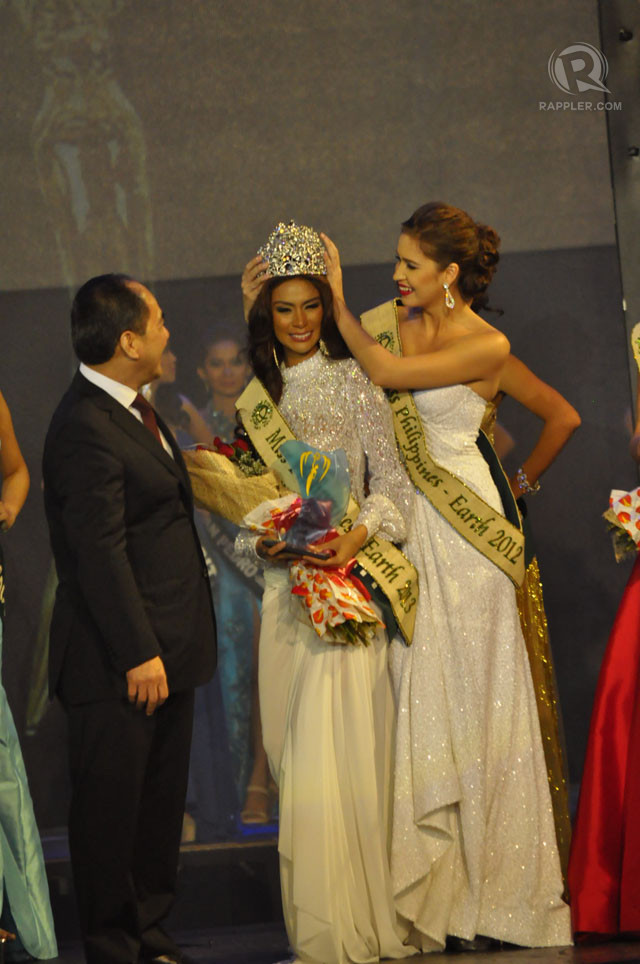 Gunning for a 3rd consecutive top 4 placement is Olongapo City's Angelee Claudette delos Reyes. This 25-year-old wowed when she said she would add "a good heart or a genuine heart to take care of the environment…not just for ourselves but for future generations." (She was asked the question, "If you could add another criteria to pick a beauty queen, what would it be?")
Angelee is no stranger to beauty pageants, having joined Mutya ng Pilipinas and Miss Philippines Earth before but went home empty-handed. In the 2012 Bb Pilipinas pageant, she made it to the top 12 and was awarded Best in Evening Gown. She, however, failed to make it as one of the winners.
Angelee won Miss Internet Popularity and made it to the semifinals of the 2011 Miss Bikini International. She was named Continental Queen of Asia in the 2012 Supermodel International held in Thailand. Her experience in minor international pageants will surely work to her advantage when she competes in Miss Earth. 
Hall of Fame
Karla Henry won the Philippines' first Miss Earth crown in 2008.
Follow the updates here: http://www.missearth.tv/
Facebook: http://www.facebook.com/MissEarthPageant
4. Miss Universe: 'Confidently Beautiful'
From a local "bathing suit" competition in 1952, Miss Universe has now become the most popular beauty pageant in the globe. A joint venture by tycoon Donald J. Trump and NBC Universal, this pageant "has evolved into a powerful, year-round, international organization that advances and supports opportunities for these young women," as written in the Miss Universe website.
The pageant night might seem focused on beauty, figure and glamour, but during her reign, the winner champions the causes of the Miss Universe Organization: HIV/AIDS and breast and ovarian cancer awareness.
The reigning queen is USA's Olivia Culpo who won in December 2012 in her home turf. The 2013 competition is set for November 9 in Moscow, Russia.
READ: Miss Universe 2013 goes to Russia
Who's wearing the Philippine sash?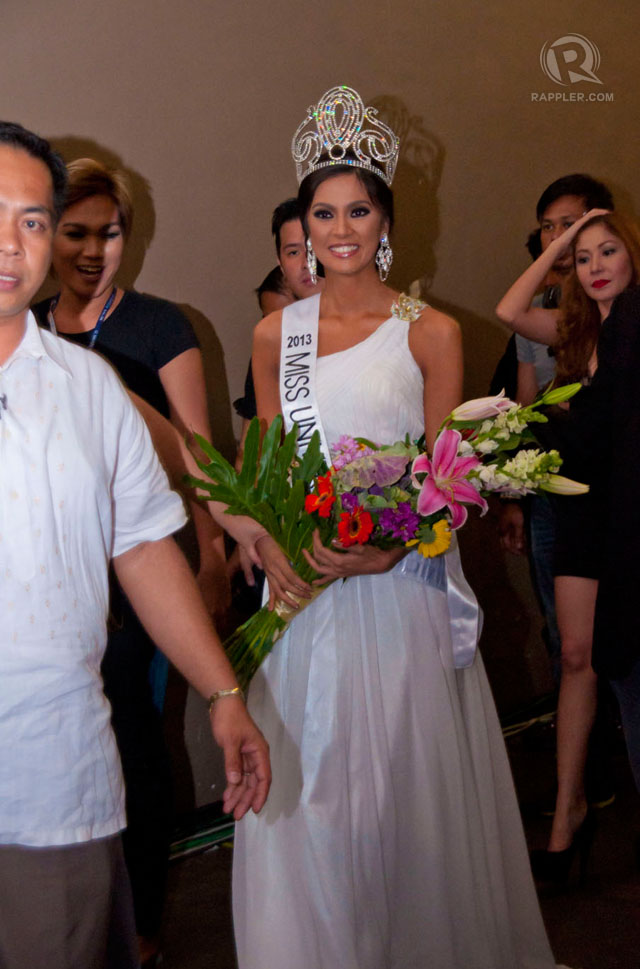 Ariella Arida has big shoes to fill, following Janine Tugonon's first runner-up finish in 2012. Much is expected of this 24-year-old Alaminos, Laguna native to finally bring home the country's 3rd Miss Universe crown. The momentum is already there after the country's 3 consecutive top 5 finishes. The journey, however, won't be a piece of cake.
Miss Universe Philippines 2013: 'I'm prepared'
Rigid training and preparation as well as the drive to succeed will help Ara ace the competition. She has been hitting the gym regularly to achieve the body and has been doing rounds of photo shoots, make-up and styling sessions and pasarela (runway walk) exercises.
Ara might be wearing the Philippine sash in Moscow, but she will not be the lone Filipina in the competition.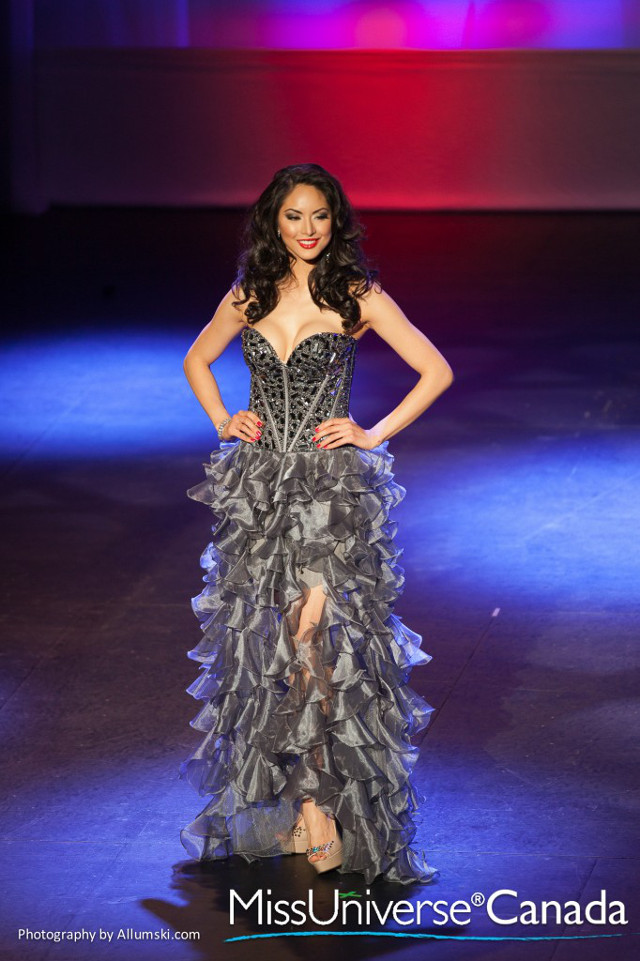 Canada will be sending Riza Santos to the competition. Santos was a runner-up in "Pinoy Big Brother Celebrity Edition 2" and had acting stints in the Philippines. She is no stranger to pageants as she already represented Canada in Miss World and Miss Earth.
READ: Pinay wins Miss Universe Canada 2013
Santos initially placed as runner-up to Denise Garrido in the pageant held last May 25, but the results were declared invalid after 24 hours when a typo was discovered while validating the computerized scoring result. Santos, 26, was then crowned the rightful winner, while Garrido was relegated to 3rd runner-up.
Hall of Fame
The Philippines has won the Miss Universe crown twice: first by Gloria Diaz in 1969 and second by Margarita Moran in 1973.
WATCH: Margie Moran-Floirendo on Miss Universe and Janine Tugonon
Follow the updates here: http://www.missuniverse.com/
Facebook: https://www.facebook.com/OfficialMissUniverse
– Rappler.com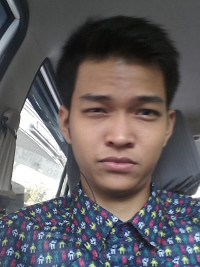 Drew Francisco is a 23-year-old corporate slave who earned his journalism degree in UST. He regularly contributes articles to Missosology.info, where he is tagged a "pageant expert." He also maintains a blog (angharaya.wordpress.com) dedicated to beauty pageants. He has never missed a live telecast of the Miss Universe since 2007.