There's a lot of pressure on the candidates to live up to Megan Young's historic win. Who do you think is most prepared to take on the crown this year?
History was made last year when Megan Young became the first Filipino to win the elusive Miss World crown. For sure, the whole world is already keeping an eye on the delegate the Philippines will be sending in London this December for the 2014 finals. (READ: Full rundown: Miss World Philippines 2014 candidates)
Who among this year's 26 candidates measure up to the standards set by Megan? Here are my predictions:
The top contenders
Miss World Philippines 2014: Valerie Weigmann (#19)
All eyes are on Valerie, who has been touted as "the girl to beat" since Day 1. Much is expected of her since she is already a TV personality and a professional model prior to joining the pageants.
Since the pageant started, this 24-year-old Filipino-German has won fans over with her queenly aura. No wonder she won the Miss World Camsur special title during the pre-pageant activity held in the province.
Among the candidates, she is the most ready to conquer the Miss World stage. She's got a toned figure ready for the Beach Beauty segment. Her experience in professional modeling will surely work to her advantage in the Top Model competition. She previously pulled off some magic tricks that may have impressed the judges of Miss World's talent portion. Though not that sporty, Val has been regularly going to the gym, which could help her endure the strenuous Sports competition.
Most importantly, she has an interesting advocacy. She is actively involved in Musikaramay, which aims to raise funds to provide livelihood and healthcare for the Aetas of Tarlac through music.
All these plus her stunning face and calm aura, Val is undoubtedly the best girl to wear the Philippines sash in Miss World this year.
1st princess: Rachel Louise Peters (#7)
Rachel was one of the standouts during the press presentation and also managed to wow the judges during the Miss World Camsur mini-pageant. Winning the Best in Swimsuit and Miss Photogenic awards in that pre-pageant activity cemented her status as a frontrunner in the competition. 
What Rachel needs to focus on is to make her catwalk feel more natural. Despite that, her universal beauty, good communication skills and impressive academic background are enough to bring her closer to the crown.
2nd princess: Lorraine Kendrickson (#1)
A sight to behold during the press presentation, Lorraine appeared on stage with a big smile. She introduced herself well and her catwalk commanded attention. This 19-year-old print and ramp model is already polished, though at times she appears too rehearsed. Nevertheless, she remains a strong contender for the title. 
3rd princess: Christine Balaguer (#12)
Based on her credentials alone, 24-year-old Christine could already pass as a Miss World candidate. She is into swimming and is a dragon boat team member. She is an experienced print and ramp model despite her hearing impairment.
Her advocacy on becoming a role model for deaf people like her would make a good Beauty with a Purpose campaign. Overall, she is a strong candidate. She just needs to work on finding that perfect look for the finals to make her presence overall feel fresher. 
4th princess: Gazini Christiana Ganados (#5)
Unlike the other front-runners, Gazini has yet to find her defining moment in the competition. But it can't be denied that this 19-year-old Cebuana is an appealing candidate. She is effortless when it comes to the swimsuit category – no wonder she made it to the Top 10 of Miss Bikini Philippines 2014. She still needs more training to polish her pageant skills, but that stunning beauty deserves no less than a Top 5 finish.  
Who else might take it all?
6. Ina Dominica Guerrero (#16)
It's not hard for her to get noticed because of her exotic looks. But aside from that, 21-year-old Ina grabs attention because of how well she moves onstage. She has been among the most consistent since the screenings, and has improved since her Miss Philippines Earth stint two years ago.
7. Nelda Ibe (#20)
Nelda, 21, was among the standouts in the presentation show but despite that, she remains underrated. But if her gala fashion show performance is any indication, this former Mutya ng Pilipinas candidate could pull off a surprise come finals night. She flawlessly worked that blue dress, despite being beside two heavy favorites. She should keep that good styling, too. 
8. Alexa Rae Kirby (#3)
At 18, Alexa is no longer new to pageants. Back in the US, she joined Miss Teen Pennsylvania USA and Miss Teen Philippines before winning Miss Philippines Quest-USA 2014, which earned her an automatic slot in this year's MWP roster. She already has the goods, however, her performance during the press presentation was a little subdued.
9. Eliza Johanna Cruz (#25)
Eliza, 20, isn't just banking on her famous celebrity surname (she's the sister of Geneva Cruz) for a shot at the crown. In fact, she went through training at one of the pageant camps. This girl is into marathons, and she looks great in photos – but when it comes to her in motion, we want more. She needs to add more fire to her performance to keep up with the rest. 
10. Kristine Angeli Estoque (#6)
Kristine, 21, is a diamond in the rough. Her greatest asset is her morena beauty, which is perfectly complemented by her long, straight, gorgeous hair. 
11. Nicole Donesa (#14)
After her luckless stint in Bb Pilipinas 2012, 20-year-old Nicole is back for another shot at being a beauty queen. Her personality is more relatable now, thanks to her showbiz background. However, her presentation skills remain her waterloo.
12. Jean Marie Feliciano (#21)
Jean Marie is very engaging to watch onstage with her toned body and good catwalk skills. No wonder she won Best in Swimsuit in the inaugural Miss Grand Philippines pageant held last August. But despite being among the tallest, she just blends in when beside the rest of the girls. She just needs to find that perfect look for the finals to stand out. 
Almost there:
13. Ranielah Marie Oval (#9)
Ranielah, 22, may not be a clear favorite, but she certainly has pageant experience. She placed as a runner-up in pageants in Palawan and has competed in Miss Casino Filipino and Miss Bikini Philippines. Her adorable personality could be her ticket to the semifinals. 
14. Ruffa Nava (#18)
Tagged by Cosmopolitan Magazine as one of the sexiest models in the country, 21-year-old Ruffa is undeniably gorgeous especially when she hits the runway. However, her styling during the press presentation and gala night were disappointing. She needs to find the right hairstyle to complement her beauty. Just a suggestion: ditch the curls and go for a bun or do the wet look a la Miss Universe 2006 Zuleyka Rivera.
15. Priscilla Kimberley dela Cruz (#4)
With this 24-year-old Filipino-American-Latina's pageant experience (she competed but went home empty-handed in Mutya ng Pilipinas and Miss Bikini Philippines 2012), it won't be surprising to see her make the cut. She has beautiful radiant skin – and that smile could catch anyone's attention.
Who's your pick for Miss World Philippines 2014? Let us know in the comments below, and don't forget to join us on October 12 for coronation night – Rappler live blogs. – Rappler.com
All photos by Manman Dejeto/Rappler
More Miss World 2014: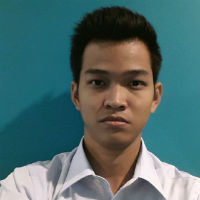 Drew Francisco, 25, works as a web production journalist for a financial newspaper. He is a forum moderator and correspondent for Missosology.Org. He also maintains Pageant Focus, a blog dedicated to beauty pageants.