Mural artist Pio Abad showcases 'Remember This House' along Kilburn High Road in London
Filipino artist Pio Abad has launched Remember This House, his first permanent public commission artwork in London, United Kingdom.
Abad's artwork is part of the Brent Biennial, co-commissioned by Create London and Brent 2020, London Borough of Culture.
"Brent has been one of the areas in London most affected by COVID-19 and my hope is that these works offer some colorful comfort and celebrate the different communities that make up the borough," Abad said.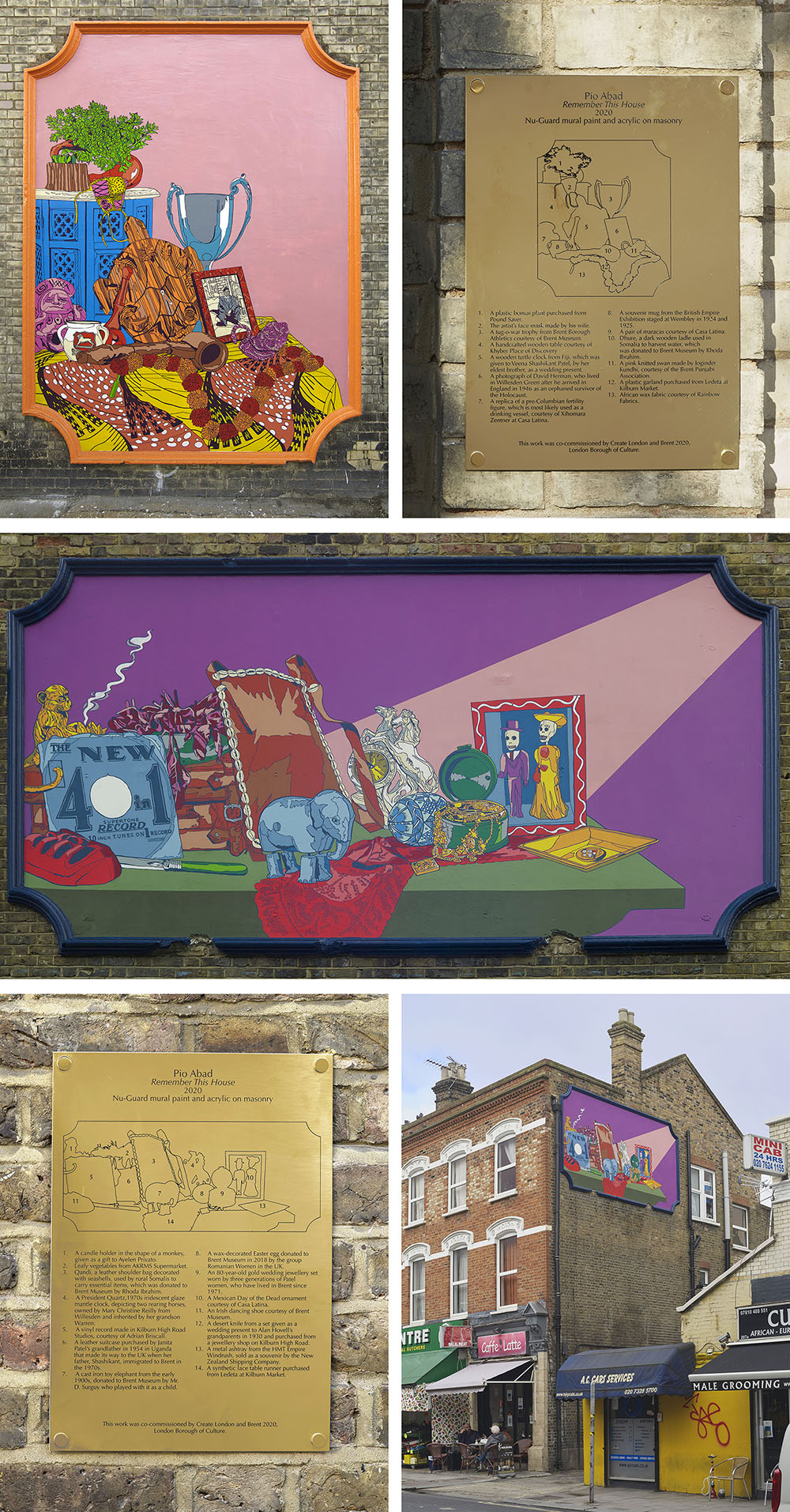 Abad's murals are in the form of monumental vanitas that tell the story of Kilburn High Road's history. Abad also put together artifacts from the Brent Museum Archives with special ornaments of personal significance shared by local residents, as well as objects he photographed on the street.
"What I found embedded in these objects were personal histories of empire, memories of families who have called Brent home for decades, stories of London as a place of refuge, and the enduring sense of community amidst upheaval," Abad said.
Abad's colorful murals can be viewed off Kilburn High Road, on Burton Road and Willesden Lane. – Rappler.com