This is AI generated summarization, which may have errors. For context, always refer to the full article.
It's a story of entrepreneurial moxie, a nuanced understanding of the Filipino experience, and a lot of luck
It seemed to happen slowly, then all at once, the way Kumu's blue tarsier mascot started popping up all over the internet, this once tiny app opening its arms to a hungry global audience.
Which is to say, it only used to be small — now Kumu is a giant of a livestreaming app, kicking it with other services in the great ecosystem of social media platforms that have, for better or worse, come to define a day-to-day in which we turn to the internet for entertainment and a sense of community. The ones who can attest to this are none other than a great majority of the global Filipino community, logged in and millions-strong.
And like a lot of narratives involving successful companies and a great acuity of the digital landscape, Kumu took a complicated journey to get to where it is now. It's a story involving entrepreneurial moxie, a nuanced understanding of the Filipino experience, and a lot of luck.
Don't kill the messenger
Let's start with the two co-founders. Rexy Dorado was born in Dumaguete but moved to Ohio for his middle and high school education and went to college in Rhode Island. As a Filipino in an environment full of non-Asian Americans, Dorado founded Kaya Collaborative, a fellowship program which brought Filipinos to a carved-out space where they could learn about Filipino culture, and seek career opportunities in the homeland.
2014 rolls in. Dorado recalled an ecosystem of startups finding their footing—Kalibrr and Edukasyon were just starting out, and for Dorado, "there was something there that felt like it was on the brink of breaking through, in some way." Coming back to the Philippines to work on Kaya full-time, Dorado wondered how he could take this small non-profit to the next level.
He found Roland Ros via LinkedIn. Roland Ros is an LA native with Ilocano and Bikolano roots.
Considering the third culture backgrounds of Kumu's co-founders, it is easy to see the precedent for how Kumu eventually became a digital space in which the Filipino global community, the diaspora, can gather. But that would come much later. Kumu doesn't have an exact birth date, but it started out as a messenger app, a frankly ludicrous idea in a world saturated with Vibers and WhatsApps and Telegrams and everything else. At the heart of it, Kumu was meant to be a digital space for the global Filipino community, where connections could be made. It enjoyed an audience of modest numbers.
Then something happened. The messenger app had a live-streaming function that… kind of eclipsed everything else. Dorado said: "Out of the initial few thousand people who downloaded the app, there were only twenty, thirty people who stuck around. And those 20,30 people were all using the live-streaming feature, and saw something in the livestream feature that they couldn't find anywhere else. They were making friends that they wouldn't have made in any other context, they were spending 5, 10 hours a day with those new friends that they made on the livestream format."
The data didn't lie. Recognizing the live-streaming feature as the app's most valuable asset, the Kumu team essentially doubled down on it. The livestream became the feature around which all other aspects of Kumu orbited.
Startup, then superapp
The first step was bringing in content creators to attract a larger audience, and at this stage, things were a little rocky. Covering as much ground as possible, Kumu invited creators and personalities of all stripes—chefs, basketball coaches, spoken word artists even—to get on Kumu. And while a diverse pool of creators is a solid place to start, it's not enough to get people to download a whole new app, in a market already pretty saturated with streaming services.
"The problem was there wasn't an audience for them," said Dorado. "So these people who like, y'know, we were so excited and they loved to go on Kumu, nobody would be watching."
Then in October 2018, Kumu launched Quiz Mo Ko, which represented a sea change for the company. Quiz Mo Ko was a trivia show that gave users a chance to win cash prizes, a mechanic that synergized well with the app's feature of being able to give streamers virtual gifts. In this way, Kumu really inaugurated itself as a livestreaming app for these kinds of programs. At some point, they even brought model and actress Cristine Reyes on to host a Quiz Mo Ko, and Kumu reached the milestone of over 20,000 viewers tuning in all at once. From there, the dominos kept falling, and various clans and families started to form within Kumu's community. Dorado will tell you that they didn't plan on Quiz Mo Ko being the thing that boosted Kumu's viewership, but one could reasonably make the assessment that Filipino popular culture's affinity for daytime game shows (tune in to Quiz Mo Ko, and you'll notice that it takes a lot of tonal cues from programs like Wowowee and It's Showtime), was what made Filipinos here and abroad gravitate to the app. And well, one can definitely count on Filipinos abroad looking for new ways to anchor themselves to the motherland.
While you'll definitely find an eclectic selection of genres and styles among Kumu's shows and content creators, the game show format was the push, and still remains popular among users today. It was only a matter of time (around 2019, specifically) until Kumu could comfortably watch creators and agencies take up the app of their own accord.
However, when it came to making new users stay, Kumu demonstrates a kind of calculated savvy.
Download Kumu for the first time, and you'll see what an average of ten thousand curious Filipinos see everyday—a volley of bright, colorful images and an eye-catching interface ready to walk you through how the app works. Through a series of quick questions, Kumu first gauges your content preferences. Next, it takes you to a page that displays a series of tasks, like tuning in to a number of livestreams, or giving a quota of virtual gifts. Completing those tasks nabs you virtual prizes. And finally, you're taken to a page displaying the number of live-streams you can watch right then and there—this selection already fine-tuned according to your preferences—where you can fulfill the tasks that you just saw.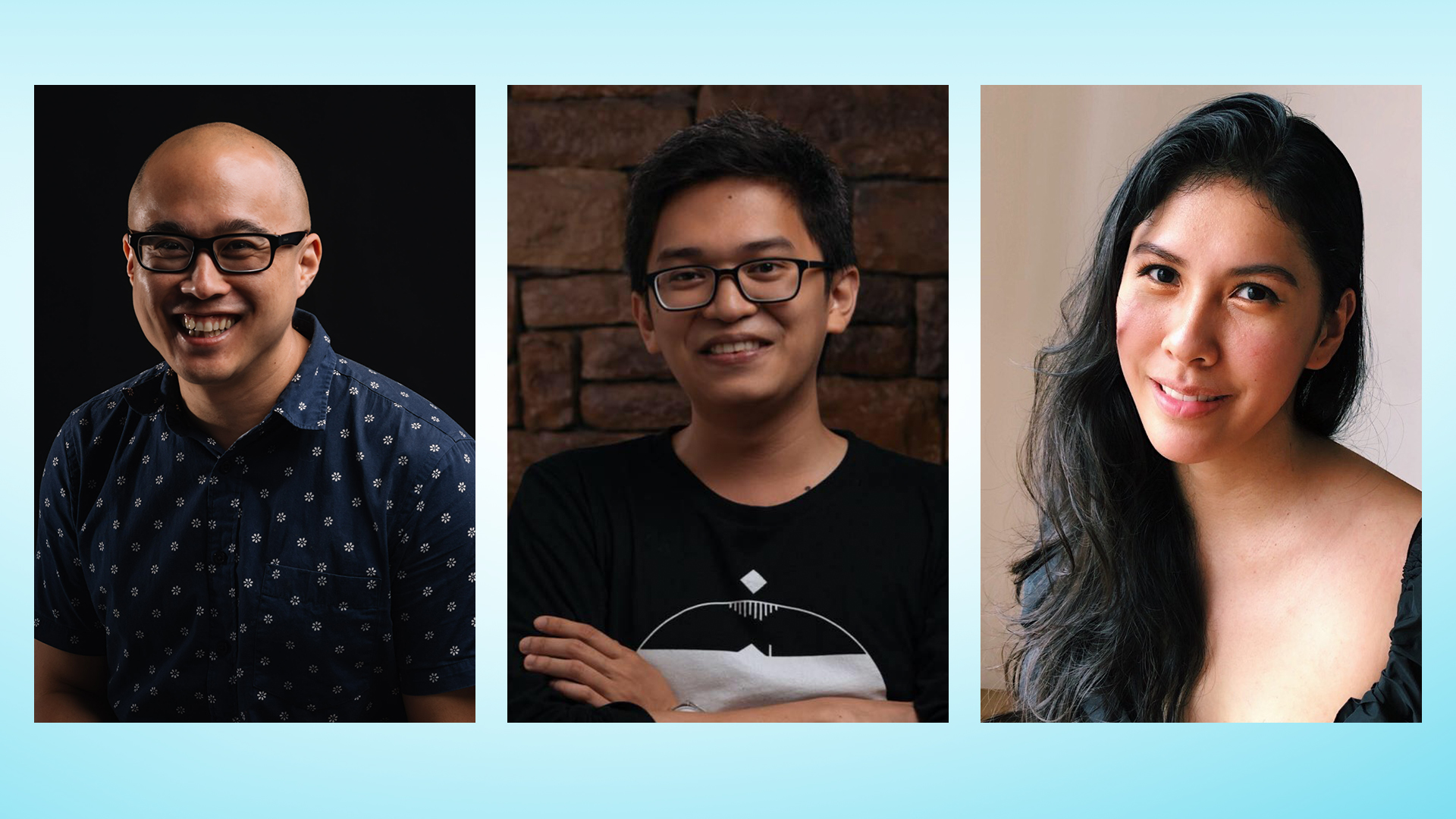 This user journey is essentially, according to Dorado, a gamification of what it means to be a Kumu user. It's like a tutorial that immediately teaches you why the app is fun. It's intoxicating, and actions like completing tasks and missions and giving virtual gifts can give you a dopamine rush, making you want to log into Kumu again and again. It's also conducive to letting people leave the app on, as if they were listening to the radio.
No troll zone
What truly makes Kumu different from other live-streaming platforms though is a stunning lack of trolls. How in the world? We've come to think of trolls as a constant in any digital space—get enough people on one platform and there are bound to be a few toxic users. And yet Kumu doesn't suffer from this problem. That's because whether you're a content creator or a user giving virtual gifts, you have to adhere to a few hard and fast rules.
You're not allowed to be a bully. You're not allowed to bring up politics, and part of that is so politicians are unable to push political agendas or campaigns through the platform. You're not allowed to post or stream incendiary or sexually suggestive content. You're not allowed even to have a cover photo that doesn't adhere to the guidelines—it has to show your face, so no Kumu user can really hide behind anonymity. (Curiously, Manila Mayor Isko Moreno is a Kumu user. According to Victoria Herrera, VP of Marketing, Isko Moreno only streams the city report and lifestyle-related streams. "There has been no campaigning," Herrera said, and Kumu discourages "vote for me" campaigns.)
You're not allowed to be a bully. You're not allowed to bring up politics, and part of that is so politicians are unable to push political agendas or campaigns through the platform.
Obviously, any given platform or forum can have rules, guidelines, and committed moderators, and yet, Kumu goes beyond. Jam Alas, radio DJ and podcaster, recently got a chance to take her podcast to Kumu to try something new. The culture of community self-policing was something of a shock to her. "I will say, that because everyone is really active, those trolls get reported the moment they try. And all of the people are like 'Trolls, trolls, trolls!'"
That's hundreds of communities (some people call them families) containing thousands of people, adhering to Kumu's values of positivity and authenticity.
It comes down to success. You can't be a successful streamer or power user if you break these rules. For Dorado, if you want to stream incendiary or overtly sexual content, there are other services for that. In this way, Kumu has been able carve out a niche that essentially attracts a user base of peacekeepers and conflict resolvers.
Worldwide reach
The likes of Twitch and Discord are the platforms with the strongest name recall in the livestreaming paradigm, but Kumu's been gaining on them. The app boasts over a million monthly active users, with over a hundred thousand users based outside the Philippines. And according to Dorado, Kumu is getting about ten thousand new users downloads per day. But how did this great digital exodus happen?
This is kind of where the factor of luck comes in. "At least for the first couple of years, all of the global Filipino stuff, it was all organic and word of mouth," Dorado said. Some of what was happening early on was, y'know, we'd do some ads that would target people in like, Quezon City or Manila, or Cebu or wherever. Those people would join Kumu. Eventually they would talk to their friends and family who were based abroad about Kumu, and then those people would join and then become a part of the app."
Considering how, statistically, Filipinos are among the most active social media users in Southeast Asia and the world, this squares.
All you have to do is tune into a stream of an established user—say, a stream by Filipino-American rapper Ruby Ibarra—and watch what kinds of comments fly in. Users will ask for shout-outs while announcing where they're based, as if proudly proclaiming how widespread the Filipino diaspora is. You've got the States. You've got Norway. You've got Dubai. This is different from the likes of Facebook and Twitter, which have an obvious worldwide reach. The difference is, in Kumu, these users know that the app is for them.
Spotlight Channel Manager Carla Cabral-Noel takes note of the fact that Kumu runs 24/7, which may not be a special feature as far as apps go, but it homes in on the fact that Filipino users can easily engage other Filipinos across timezones. Speaking specifically on the Spotlight Channel, which highlights new content creators and streamers, Carla said, "So let's say in the morning—if you're from the UAE (United Arab Emirates), you're gonna catch our life coaches in the morning. If you're [from] the States, and you turn on the app, you're gonna see Kumu foodies. […] So there's always content for anybody."
One also can't ignore Kumu's proximity to celebrity. In other social media apps, famous people kind of just happen to be there, and use that given platform as a channel. But in Kumu, celebrities almost function as endorsers and give Kumu more clout. The likes of Jodie Sta. Maria and Alex Gonzaga have hosted shows on Kumu, and that's drawn people in. One can also reasonably infer that actor and DJ KC Montero, as Kumu's VP for Content, also helps bring new users into the fold.
Kumusta?
Let's face it—the force most instrumental in defining the modern streaming paradigm is the COVID-19 pandemic. It wasn't long after the start of lockdown when everybody and their grandma starting making their own podcasts. Content creators started migrating en masse to streaming platforms, whether to explore another means of making living or just to pass the time.
So maybe it isn't a surprise that Kumu really started to get its wings this 2020. The ease of using the app shows potential users that the barrier of entry is actually pretty low for getting into the business of streaming. It's also incredibly accommodating for new creators and streamers. Cabral-Noel, who handles the Spotlight channel, knows how much someone new to the app can propel themselves to greater status if they're spotlighted.
We've always said that like the bored and lonely are our most powerful core demographic, and what COVID has done is just, suddenly everyone in the world is bored and lonely
Rexy Dorado
"Another way that the channel helps a content creator, since the Spotlight's on them for one hour once a week for maybe four weeks—cuz we do a rotation—they only stay a maximum of two to four weeks? If they take advantage of the viewers they get—cuz if you remember, on a personal livestream, you can only really get 20 to 50 viewers. On Spotlight, you can get up to a thousand viewers." From there, assuming you can keep up with the streams and uploads, you can build a faithful audience of followers. In this way, Kumu distinguishes itself from other apps, which leave it to an impersonal algorithm that just leaves users tossing about in the digital winds.
This doesn't look like it's going to be a flash in the pan situation. Though COVID may have played a part in increasing Kumu's user base, Dorado said that's not all there is to it. "We've always said that like the bored and lonely are our most powerful core demographic, and what COVID has done is just, suddenly everyone in the world is bored and lonely. That is one part of it. I think our work, kind of internally, is focused on making sure that it's not just that."
They seem to have unlocked the formula, right from the get-go, just with the name. When you're bored and lonely, all you need is someone to ask you, "How are you?" – Rappler.com