The weaving industry shifts online
For the first time since its conception in 2009, the annual Likhang Habi Market Fair is going online. Habi, usually held at the Glorietta activity center in Makati City, helped bridge producers to buyers – eventually linking them to the international market.
But physical distancing requirements and travel restrictions made an on-ground event impossible. "Since we cannot gather now in numbers, we are going to do this online. This is how Habi: the Philippine Textile Council proposes to start that creative economy," said Habi president Laida Lim.
Indigenous weavers are also on board the shift to an online platform. "Weavers themselves decided to level up and use this online marketplace," Habi board member Rambie Lim said. They also included new normal essentials and home decor in their product range.
October is when the country celebrates national indigenous peoples month.
Weaving in the Philippines
Weaving in the Philippines dates back to the 13th century. It makes use of local cotton, fibers, abaca, and pineapple as raw material.
Today, there are about 450 weaving groups across Luzon, Visayas, and Mindanao, making up a population of roughly 5000, and producing a total revenue of about P150 M.
Apart from producing artisan fabrics, weaving reveals the history of a community and sparks conversation about native lands. In Mindanao, weaving has been a refuge for some women in times of conflict.
Weavers can be classified as either traditional or non-traditional, which vary depending on area and region. Some weavers use synthetic cotton, fiber, or abaca. They also vary depending on the type of loom they use, and the weaving technique that they use.
Weaving as a dying art
Today, there is a decline in weaving. Harsh weather pose a threat to the production of materials for fabrics. PHILFIDA, the government agency that promotes the development of local fibers, raised concern over climate change and how it impedes the quality of raw materials for local weavers.
Weavers from the rural areas have aged along with their craft, as documented in Dreamers, a documentary on the t'nalak weaving tradition in Lake Sebu, South Cotabato.
In Ilocos, production of traditional cotton started to decrease because of a new cash crop introduced in the 1950s – the Virginia Tobacco. "There was a rapid decline in the cultivation of cotton in the area, until it was completely out" Dr. Norma A. Respicio, author of Habi Book 3, Weaving Ways: Filipino Style and Techniques, said.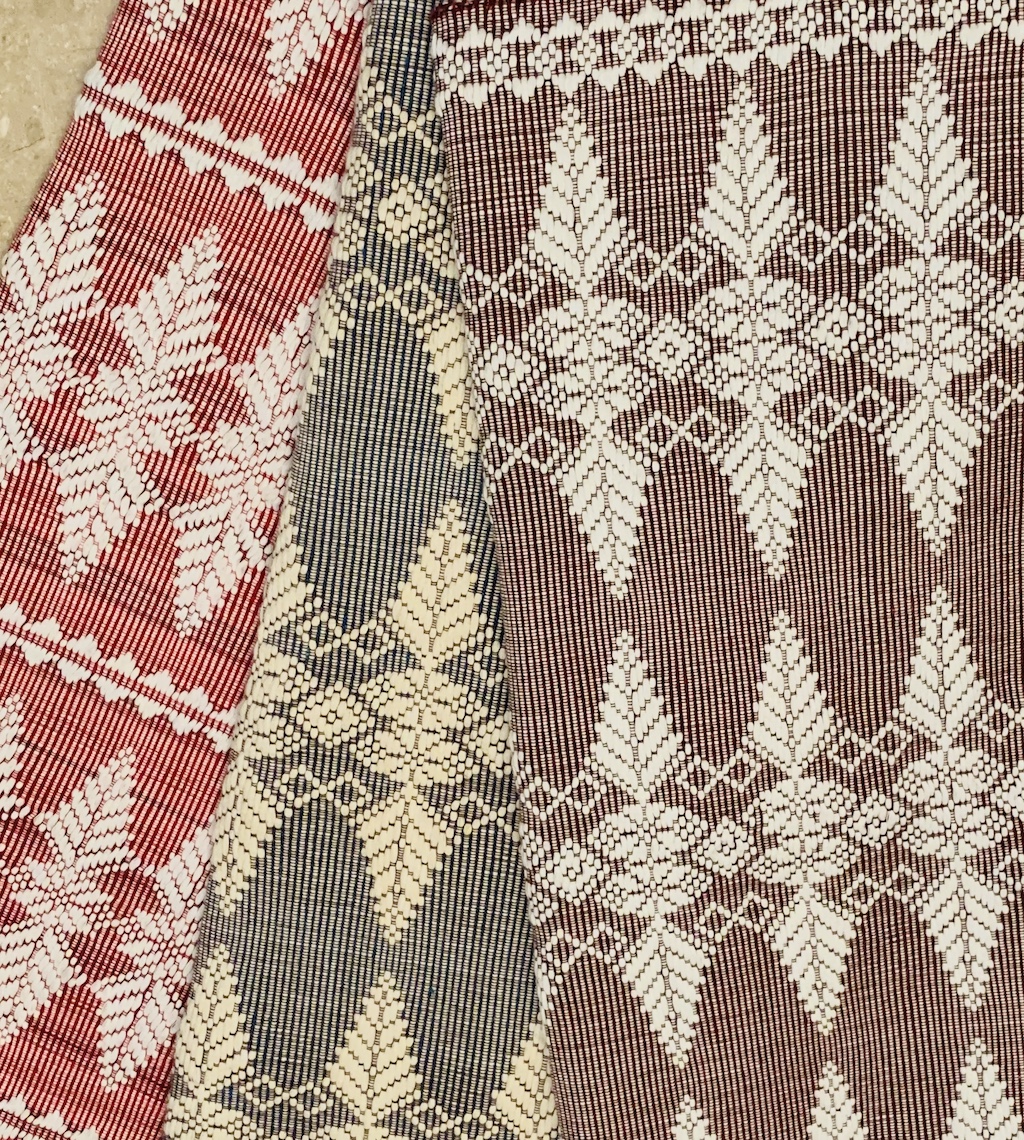 Commercialization also poses a threat to indigenous weaving. Patterns from woven cloth are appropriated and easily duplicated by factories in the. Indigenous-inspired accessories are manufactured without due credit to artisans.
Weavers also do not have enough resources to continue weaving. Eugene Strong of the agriculture department in ARMM told Al Jazeera in 2015, "materials are expensive, there are only a few weavers left, and there are only a few buyers as well."
Keeping the industry alive: Pre-pandemic
There have been numerous efforts to revive and support the weaving industry.
Former Senator Loren Legarda, for instance, championed the industry. In May 2012, the former chair of the Senate Committee on Cultural Communities inaugurated Hibla ng Lahing Pilipino, the first permanent exhibit to display weaving practices and colorful indigenous textiles in the National Museum of the Philippines.
Filipino designers are integrating weaving in their designs. Entrepreneur Sofia Loren Abdurajak uses Yakan weaves in her clothing line, "Haliya," to incorporate the Filipino textile to modern fashion.
Weaving is also regaining recognition in the local market. There's HABI (The Philippine Textile Council), which holds the Likhang Habi Market Fair.
"Habi aims to widen the discussion on weaving in the Philippines," Habi board member Rambie Lim said. Majority – up to 90% – of proceeds from the Likhang Habi Market fair go directly to artisan vendors and weavers, while 10% are allotted for the yearly continuation of the project.
Transitioning to online platforms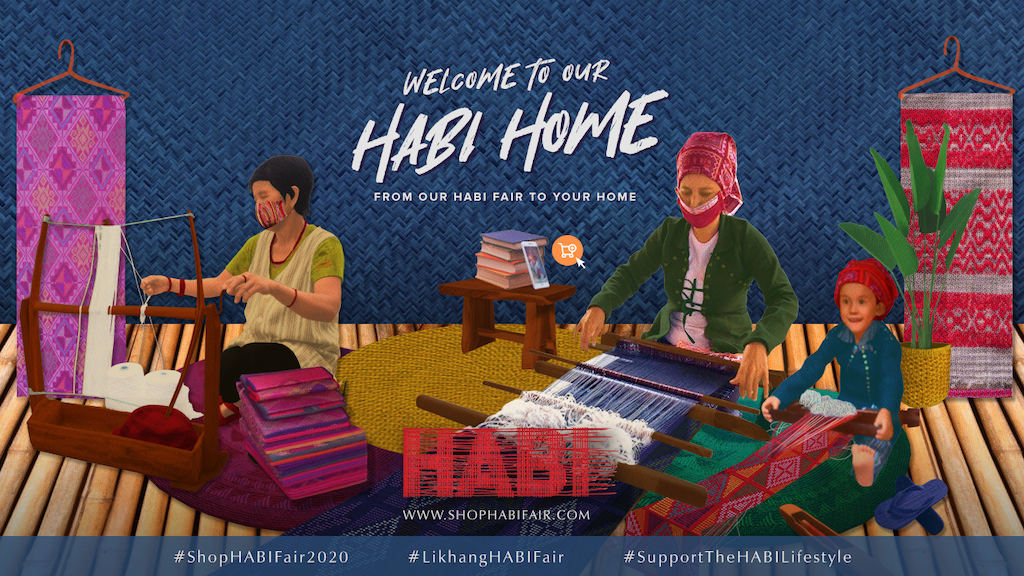 Since the coronavirus pandemic, the weaving industry has gone online. The demand for PPEs and masks have made advocates creative in drawing attention to weaving – incorporating the #LoveLocal trend to widen their reach.
Brand owners Looie Lobregat of Linea Etnika and Marga Nograles of Kaayo Modern Mindanao have started producing reusable masks using traditional weaving material and techniques and using platforms like Instagram to market their products.
Habi hopes to continue its commitment to revive weaving through an e-commerce site. "One of our main goals at Habi is to make sure that our traditional textiles will still be a part of modern lifestyle as we transition to the new normal," Habi chairperson Maribel Ongpin said.
Customers may browse through selections of products from artisans. In the process, buyers can also learn about indigenous cultures.
According to Mike Claparols, Philippine cotton advocate Habi Fair committee member, the role of Habi in the "new normal" is to continue the cotton advocacy.
"The use of organic cotton in products such as shoes, bags, and labels will be more common," said Claparols. There is a global trend to use organic cotton in several products, and Habi aims to reach global marketability through working with the private sector and government agencies, he added.
What you can do to support weaving
The United Nations Educational, Scientific and Cultural Organization (UNESCO) laid out two ways to support cultural heritages. One is through keeping and recording cultural material pieces, and two is through learning – sparking dialogue and passing it on to the next generation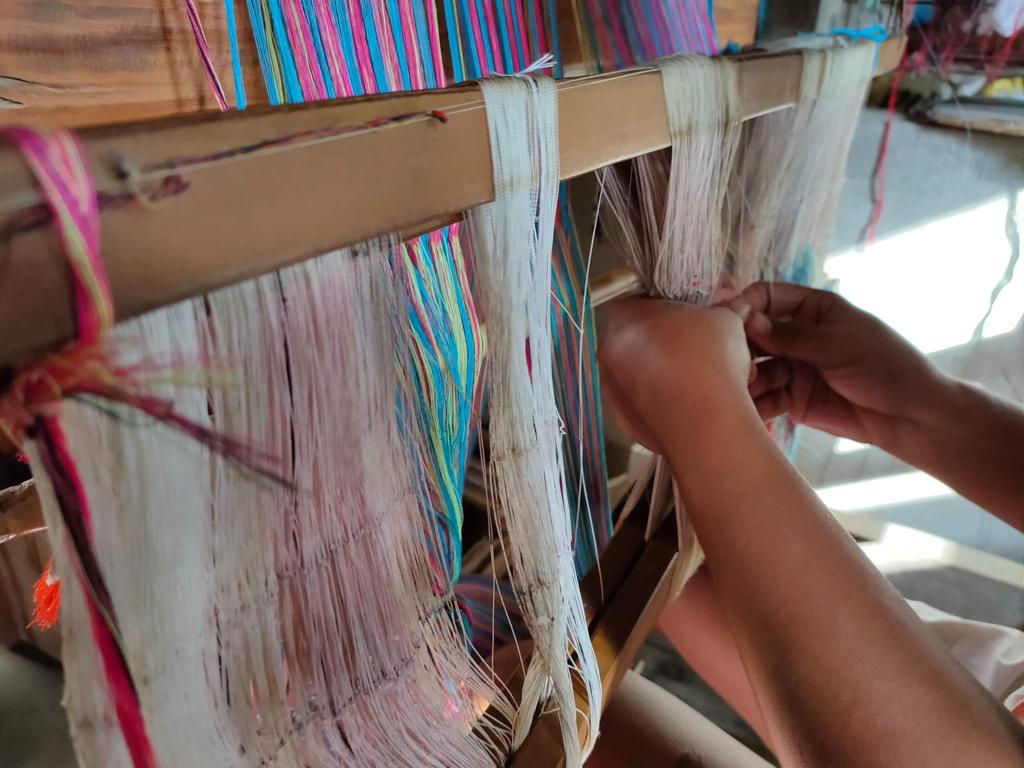 Habi aims for the long-term conservation of weaving through education. It recently published its third book, Weaving Ways: Filipino Style and Techniques, which showcases the process of indigenous textile production using two types of looms and different weaving techniques. Written by Dr. Norma A. Respicio, it popularizes textile weaving while promoting the cotton industry. 
"Our native cotton is different. It's made without chemicals," said Respicio. 
She also added that the natural cool feel of Philippine cotton makes it perfect tropical weather. "I think we should revive it, for us not to be dependent on other sources," Respicio added. 
Habi hopes to use this opportunity to teach consumers what weaving is all about. "We have to preserve this art and support locally made products," said Habi Fair committee member Mike Claparols.
Supporting local farmers will garner support for local fibers, the weavers and their communities, and eventually elevate the art of weaving to reach social entrepreneurs, and the local and international markets, said Claparols.
"The whole value chain is covered here," he said, adding, "that's how Habi can basically help promote and raise awareness among consumers."
The Habi e-commerce website will be online from October 21-27 2020. – Rappler.com
Winona Castelo is a Rappler intern