The astrology content you didn't know you needed on your feed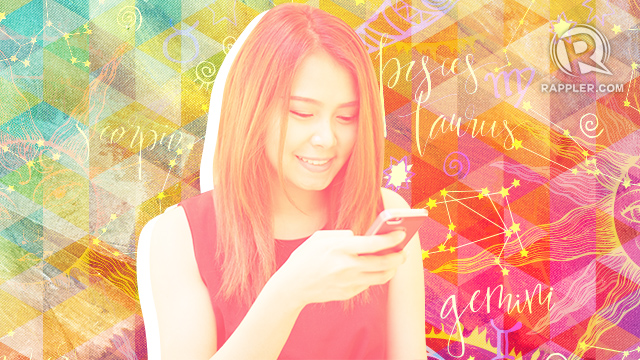 Astrology has made a comeback and it's made a home in the 21st century in – of course – social media.
Below are a few of the social media astrologers we follow, whether it's to learn more about the stars, to get our weekly horoscopes, or for fun, relatable content: 
Astro Putas
The signs as gifs and lyrics and weekly horoscopes with advice that's equal parts silly and sage – Astro Putas is a fun, quirky Pinoy take on your usual astrology Twitter account.
Follow if: You're looking for an astro Twitter with biting Pinoy humor.
Leo as a Mean Girls gif: pic.twitter.com/GNvscmbT6B

— Astro Putas (@putastrology) June 21, 2017
Milkstrology
Aside from the usual fun memes, Milkstrology schools her followers on the basics of astrology in easily digestible reads with corresponding gifs.
Follow if: You want to know more about the signs and houses in your (or a friend's) natal chart.
how to attract the signs

— (@milkstrology) April 1, 2018

Astrobebs
An astro Twitter run by a Pisces, a Gemini, and a Capricorn filled with memes, polls, drag threads, advice, and all kinds of info on the basics of astrology.
Follow if: You want a little bit of everything.
Pisces: curly fries
No one knows what's going on here or how we got there but everyone knows that we don't want to go back. Exciting, interesting, crowd pleaser pic.twitter.com/3Sjd0PY0bl

— Astro Bebs (@astrobebs) April 5, 2018

Rude Astrology
An Instagram account filled with astro memes that are so relatable, you'll be sending them to your friends going, "ME!"
Follow if: You want to see funny, relatable astrology content while you scroll through Instagram.
Astro Poets
Astro Poets is the OG Twitter astrologer. Aside from funny gifs and tweets about the signs as their stereotypes, Dorothea Lasky and Alex Dimitrov serve up mysterious weekly horoscopes in poem form.
Follow if: You're up for deciphering the stars' messages and reading between the lines.
Week of 4/1 in Leo: Things will continue to go well. You will buy something orange or you should. Listen to the voice under the couch. Dust and debris—they speak.

— Astro Poets (@poetastrologers) April 2, 2018
Co-Star
Co-Star is an astrology app powered by NASA, founded by two Scorpios and a Pisces. Whether you've downloaded it or not (though we recommend you do), their Instagram account is just as fun and worth a follow.
Follow if: You want astrology with no frills.
What astrology accounts do you follow? Sound off in the comments! – Rappler.com