This is AI generated summarization, which may have errors. For context, always refer to the full article.
This is the first time that the Philippines has joined the annual competition, where Creig Greenridge from Barbados has been given the Judge's Choice Award.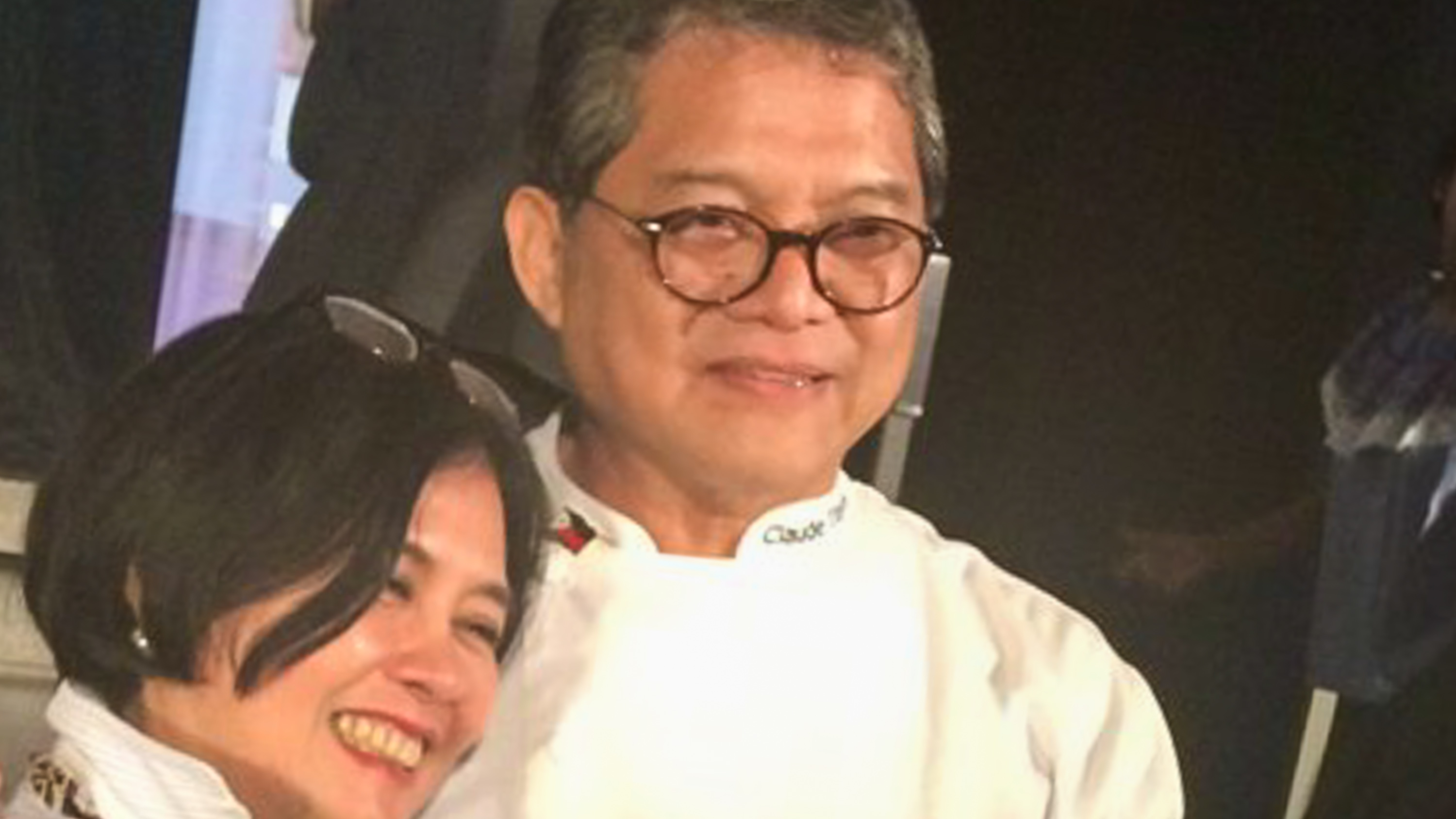 MANILA, Philippines – Acclaimed Filipino chef Claude Tayag was honored with the People's Choice Award at the Embassy Chef Challenge (ECC) on May 25, Wednesday (Thursday in Manila). (READ: Claude Tayag to represent PH at Embassy Chef Challenge)
This year's Embassy Chef Challenge was held at the Ronald Reagan Building and International Trade Center in Washington DC.
–> @philippinesusa chef Tayag is #ECC2016 People's Choice Award winner! Thank you to all embassies and @ReaganITCDC pic.twitter.com/XGbVhPkUrp

— Events DC (@DCSportsEnt) May 26, 2016

The Embassy Chef Challenge is an annual competition and event where embassies choose a chef to create a a dish from their national cuisine. 
This year, Tayag went up against 17 other international chefs and served bringhe, paired with a special cocktail by Enzo Lim.
#PHFlavors invade DC! Vote for Chef Claude's bringhe & Enzo Lim's special cocktail using #ECCPhil #ECC2016 pic.twitter.com/4KmONZPlHE

— PhilippineEmbassy DC (@philippinesusa) May 25, 2016

Creig Greenridge from Barbados won the Judge's Choice Award.
According to Philippine Ambassador to the United States Jose L Cuisia Jr, this was the first time that the Philippines joined the ECC.
"We want to celebrate our cuisine, bridge cultural differences, foster international understanding, and promote Philippine ingredients and products," he said in a press release.
Tayag also said, "The Embassy Chef Challenge is a wonderful opportunity to showcase not just the unique flavors of Philippine cuisine but also the accessibility of our food."
"It has been said that food culture is a reflection of a nation's soul, and so I intend our offering to be a culinary demonstration of our people's inherent openness and generosity. After all, Filipino cuisine is meant to be shared."
Tayag was born in Angeles City, Pampanga, touted by some as the "Culinary Capital of the Philippines." Together with his wife, he runs Bale Dutung at his own home where he serves traditional Kapampangan cuisine in a restaurant setting.  – Rappler.com