The new Cardiff, Wales branch is the fast-food chain's sixth one in the United Kingdom so far
Homegrown fast-food restaurant chain Jollibee has opened its first store in Wales, making it the sixth one so far in the United Kingdom.
The branch, which is located in the capital of Cardiff, saw on its opening day thousands of customers lined up outside as early as 6 am, eager to get their hands on Jollibee's world-famous Chickenjoy.
Other new items on the Wales menu include the Spicy Chicken Burger, Sriracha Chicken Loaded Fries, Chicken Wrap, and a summer-exclusive Peach and Mango Drink.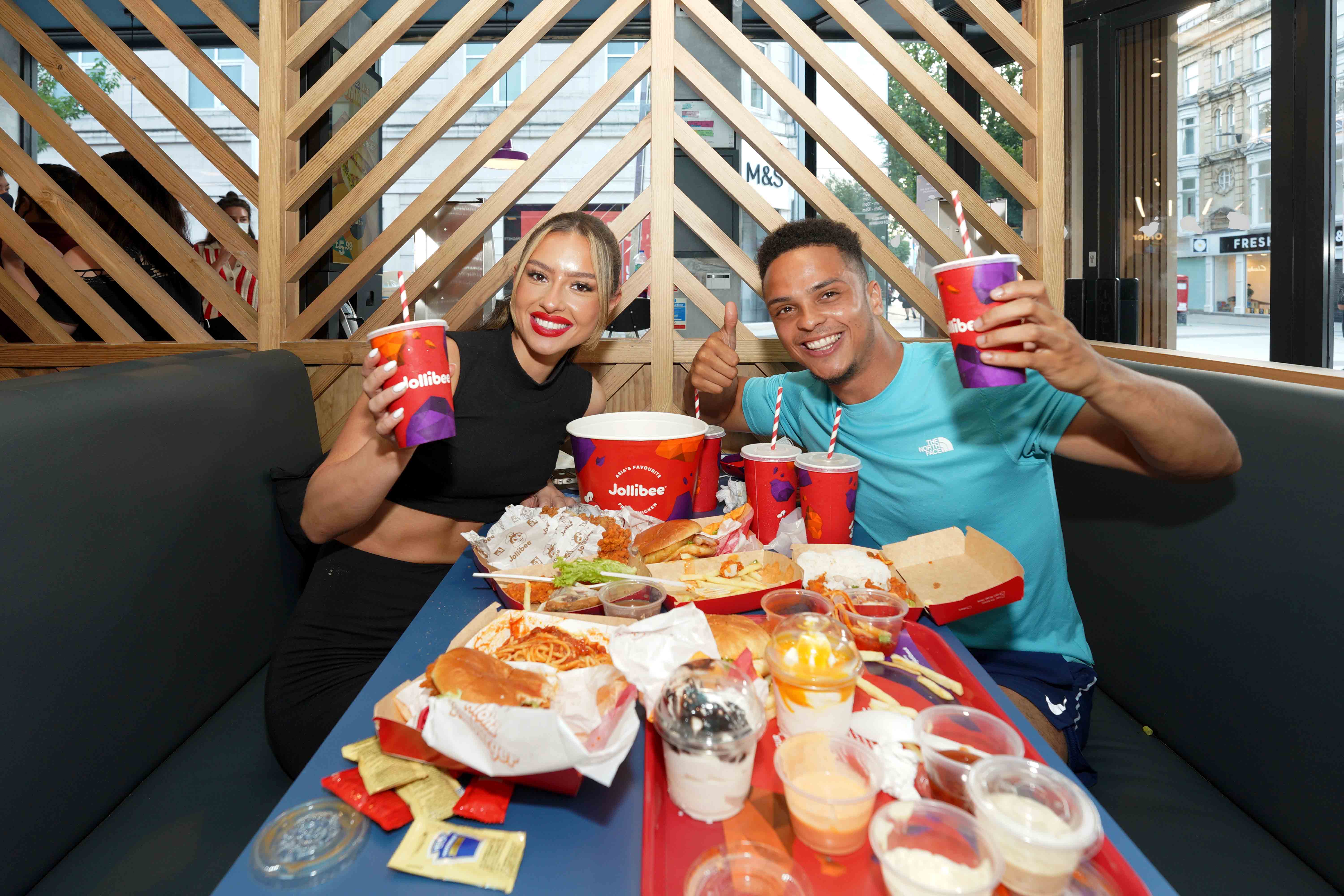 Jollibee's Wales branch can be found on the corner of Queen Street and Charles Street, amid Cardiff's central pedestrianized area. The two-story corner building is painted a deep purple on one side, with the other side showcasing a colorful wall mural.
The Wales launch is one store closer to Jollibee's goal of opening 50 branches around Europe within the next five years.
So far, Jollibee has five stores in the United Kingdom, with their first opening in Earl's Court in October 2018.
In May 2021, Jollibee opened their flagship store at Leicester Square in London's West End. The Jollibee Group has over 5,800 stores globally. – Steph Arnaldo/Rappler.com