For Nagueños, it's always a good time to have kinalas!
If Batangas has lomi and Iloilo has batchoy, then Bicol's Naga City has kinalas.
Compared to other Filipino noodle dishes, kinalas might be something unheard of to most. But for Nagueños, kinalas has been a staple and a favorite.
What is it?
Visually, kinalas looks somewhat similar to beef mami – a noodle dish that most Filipinos are familiar with. The noticeable difference, however, is the addition of a thick and dark brown sauce on top of the noodles, which is often likened to a pancit palabok sauce.
Kinalas is from the old Bicol word "kalas," which means "fall off the bone" – a reference to how the noodle dish is traditionally made.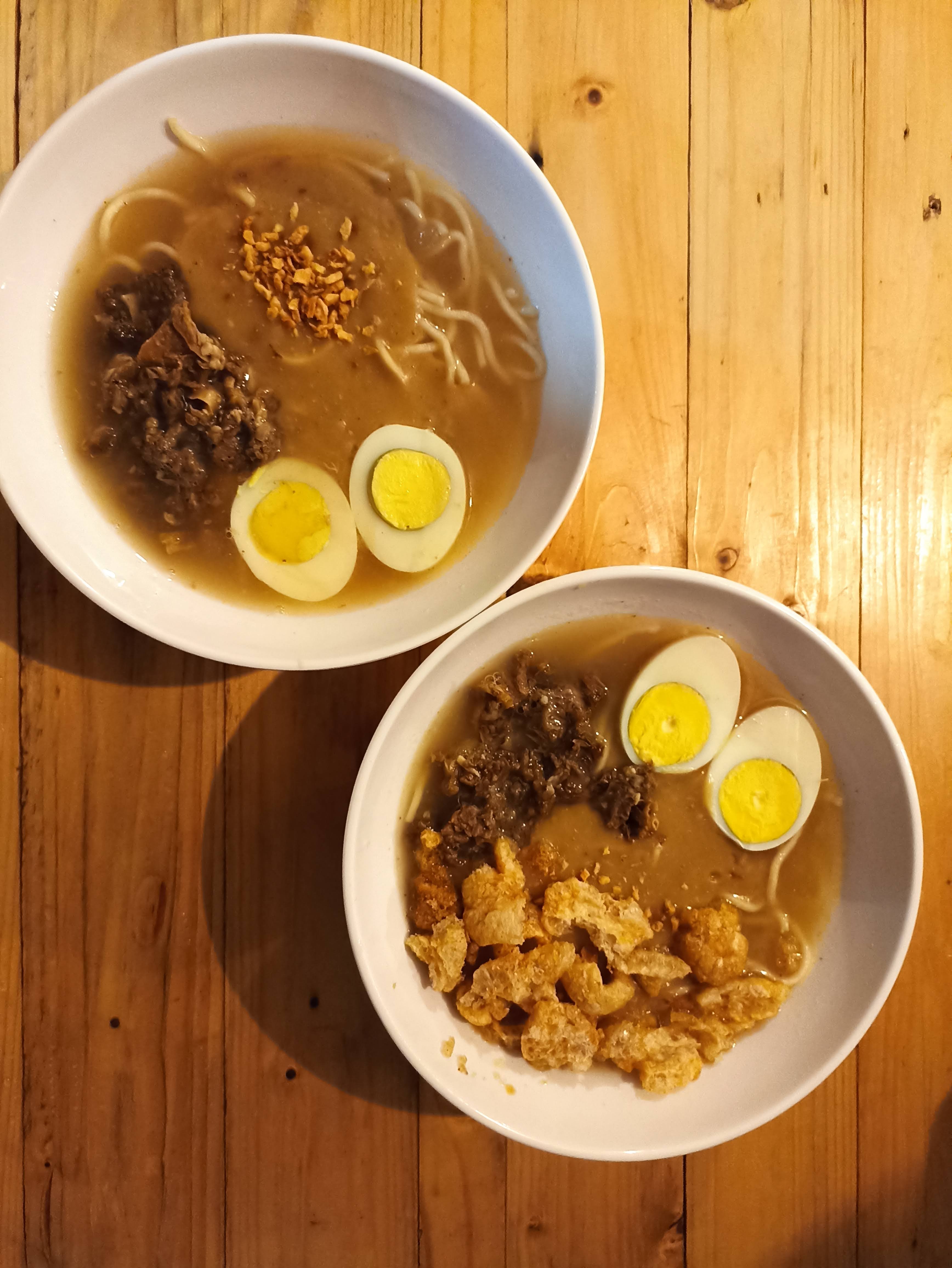 The meaty dark broth in kinalas is made from boiling a cow's head (other cooks have also started using pig's head or bone marrow, also) until the meat almost separates from the bones. The meat and tendons are then removed from the bones and chopped into bite size pieces that will serve as a garnish.
It is usually served hot with an egg, sprinkled with spring onions and roasted garlic, and paired with puto, turon, chicharon, or banana cue.
What makes it special?
For Nagueños, kinalas brings a kind of comfort other noodle dishes can't.
Josiah Santos, a 25-year-old agriculturist, said that he makes sure to eat kinalas every time he's back in Naga, and often misses it now that their family is staying in Metro Manila.
"Ang mami kasi parang may ineexpect ka nang lasa eh, pero 'yung kinalas, kahit paulit-ulit, ang sarap niya. Or baka kasi factor lang din na mas accessible sakin 'yung mami, pero may something talaga 'kung kinalas eh…kaya sobrang sarap," he said.
(With mami, you kind of expect it to taste a certain way already, but with kinalas, no matter how often you have it, it's delicious. Or maybe it's just because mami's more accessible to me, but there really seems to be something special about kinalas to make it so good.)
Angela Gonzales, a 24-year-old teacher, also agreed that kinalas is not a dish that you'd easily get tired of. In fact, she added, not a single week passes that their family doesn't have kinalas – at least twice!
"The best ang kinalas kapag malamig. Diba nga, madalas natin sinasabi na 'kinalas weather' na. Pero kahit hindi naman maulan o malamig, go-to pa rin talaga natin 'yung kinalas. Lalo na kapag pagkatapos ng klase o kaya trabaho, para kasing may hagod 'yung kinalas kapag kinakain mo eh," she said.
(Kinalas is best eaten during cold weather. We often say, "It's kinalas weather already." But even if it's not raining or cold, kinalas is always our go-to here in Naga. Especially after a day at school or work, it's like kinalas is the best thing to have to comfort us.)
In an August 2019 vlog, Vice President Leni Robredo, a Naga native, also said that aside from the usual dishes such as Bicol express and laing, Naga City is also best known for their kinalas.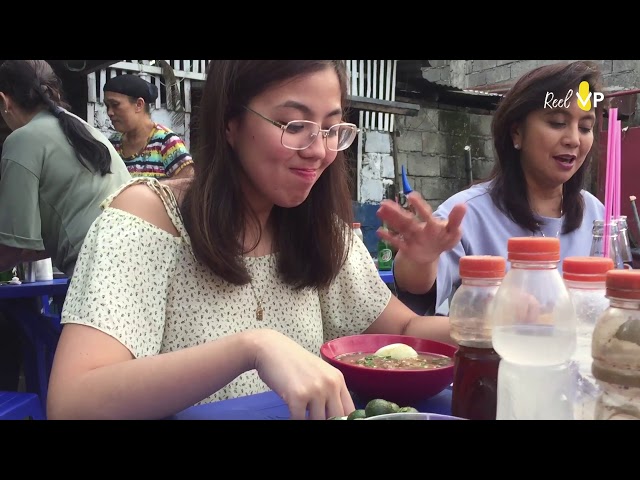 Where can I find it?
Kinalas shops are scattered all around Naga City – and most of them have been in business for more than three decades. Other shops have also emerged recently to give their own spin to Kinalas.
Ranging from P25 to P80, shops often offer kinalas in different sizes – small, regular, or jumbo. One can also customize their order by adding a hardboiled egg, more meat toppings, or an additional serving of broth.
Pre-pandemic, most kinalas shops were often full of people during early mornings or after work or school hours. But with quarantine restrictions, most kinalas shops have started accepting orders on their Facebook pages and are now open for delivery.
If you're currently in Naga and want a kinalas fix, or have plans of going to the city in the future to try this noodle dish, here's a list of kinalas shops for you:
Aling Cely's Kinalasan
Location: Dimasalang Street, Barangay Sta. Cruz, Naga City
Kinalas Twin
Location: Dayangdang Street, Naga City
Ta Buddy Kinalas
Location: Zone 6, San Rafael, Cararayan, Naga City
Jaella's
Location: J. Hernandez Avenue, Naga City
Kuya Eli's Special Kinalas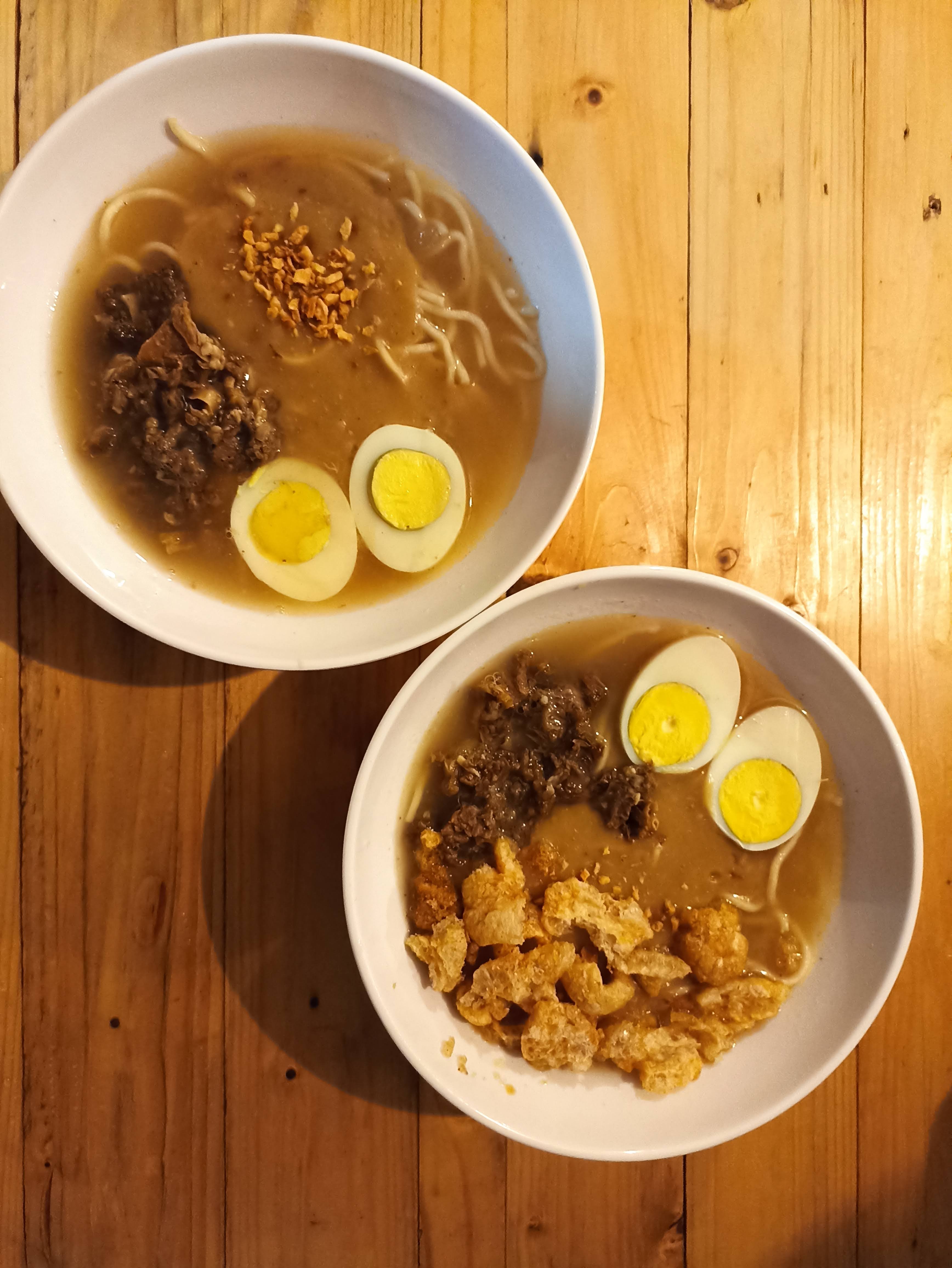 Location: 89 Corregidor Street, Dayangdang, Naga City
Boss Chili Kinalas
Location: Corner Peñafrancia Avenue, Naga City
Mang Kok's Kinalas
Location: Kilometer 15, Panicuason, Naga City
Do you know of any more good kinalas shops around Naga City? Let us know in the comments section! – Rappler.com