This is AI generated summarization, which may have errors. For context, always refer to the full article.
Don't have time to meditate? Here's what you can do.
MANILA, Philippines – Hear the word "meditation" and an image of a person sitting peacefully and monk-like would probably come to mind — one who could sit without moving for hours.
This image may be intimidating, specially to someone who is busy juggling work, family and other activities.
But while there are still meditation practitioners who sit for hours, you don't have to do so to make meditation a part of your life and reap its benefits.
Studies have shown that meditation reduces stress, improves sleep, boosts the immune system and more.
Here are some meditation exercises that you can squeeze into your busy schedule:
1. Pay attention to your breath for at least one minute
Don't be fooled by its simplicity; this is a powerful form of meditation. It is basic yet practiced even by the most seasoned meditators. Observing your breathing alone helps you focus on the moment and takes your mind away from distractions and worries. 
While two hours — or even 15 minutes — of meditation can be a bit daunting, you can do breathing meditation for 5 minutes; even one minute.
Just sit down, close your eyes and observe your breathing. Observe how the air enters and exits your nostrils. If your thoughts stray, just keep going back to your breath.
Here's a simple, beginner-friendly video guide on how to do breathing meditation:
The beauty of this meditation is that you can do this anywhere. Once you get the hang of it, you can do this while stuck in a traffic jam, waiting in line or on any idle time.
You can also turn to this in moments of stress and anxiety; you might be surprised just how a minute or two can help you feel better. 
2. Practice walking meditation
Your body need not always be still when meditating. It is the mind that you actually bring to stillness during meditation.
To practice walking meditation, simply walk the way you walk, preferably outdoors, in an uncrowded area. Bring your attention to the soles of your feet. Feel how the heel makes contact with the ground, then the toes.
Observe the sensations on your feet. Continue observing for as long as you can. 
A variation of walking meditation is biking meditation. As with walking, you feel the sensation of your lower body as you pedal your bike.
The principle of walking meditation can be applied to almost any kind of motion. The key is awareness of the motion and the body sensations from that motion.
3. Practice daily mindfulness meditation
Mindfulness is simply about paying attention. 
When you eat, you focus on the act of eating and think of nothing else. You pay attention to the color, the aroma, the texture and the taste of the food. You savor each bite and concentrate on chewing.
READ: The practice of mindful eating
When you take a bath, you feel the water dripping down your skin. 
When you have a task at hand, you focus on what you are doing at the moment.  
Thich Nhat Hanh, a Zen Buddhist monk who teaches and writes about mindfulness, says that mindfulness is about being fully present.
"When we take a step and we know that we are taking the step, that is right mindfulness of the step. When we drink a cup of coconut juice, in that moment we have mindfulness of drinking," he explains. "We bring the mind back to the body so that it's present as we are sitting, standing, lying down, putting on our robe, taking off our robe, brushing our teeth. Our mind is always present."
Hanh also talks about the benefits of being mindful: "[It] always brings about concentration, insight, understanding and compassion."
With the distractions that abound today, try to practise mindfulness for a few minutes daily and see the difference. – Rappler.com
Sources: http://www.meditationoasis.com/ / http://www.dhammatalks.net/ /  http://www.wildmind.org/ / http://www.mindfulnessbell.org/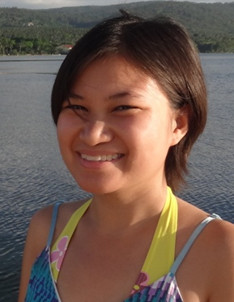 Claire Madarang is a writer, traveler and seeker. Her wanderlust takes her on adventures like backpacking for 7 weeks straight. Her seeking leads her to different wellness practices like meditation and healthy (mostly vegetarian) eating. Follow her adventures, tips, and epiphanies at her blog, Traveling Light.