It's not your usual book launch — there was dancing involved. And possibly dragons.
MANILA, Philippines – It was a dark and stormy afternoon, as these stories usually begin.
But at the brightly lit top floor of Coffee Bean and Tea Leaf at Shangri-La Mall, a celebration was taking place. Last July 27, from 2pm to 5pm, 3 books were simultaneously launched, celebrating the diversity of speculative fiction storytelling in the Philippines.
The master of ceremonies was none other than writer-slash-editor-slash-businessman-slash-etc Dean Francis Alfar, who dreamed up "Philippine Speculative Fiction" back in 2005. He was part of the cadre of writers who pushed for the inclusion of speculative fiction in a largely realist tradition of Philippine writing in English.
Wielding a mic and the sheer force of his personality, the launch began with a flourish.
The first book launched was "Now, Then, and Elsewhen" (University of Santo Tomas Publishing House), a collection of fantastic fiction from award-winning writer and editor Nikki Alfar. It shows us glimpses of the weird and wonderful (and occasionally frightening) worlds between and within the Filipino experience.
From her early stories like the hilarious and poignant "Lola Ging and the Crispa Redmanizers," to the poetic and magical "EmberWild," to her award-winning tale "Adrift on the Street Formerly Known as Buendia" (which bagged the Bewildering Stories Mariner Award in 2010), Nikki Alfar explores strangeness and beauty in her first collection with her trademark eye for detail and humor. 
The second book launched was "The Best of Philippine Speculative Fiction 2005-2010" (Flipside Publishing), a showcase of the best and brightest stories that have appeared in the yearly anthology "Philippine Speculative Fiction."
While its print version was launched earlier this year as one of UP Press' literary titles, the digital version provides access for local and international readers, and gives purveyors of speculative fiction the chance to see what local writers are exploring and writing about.
Dean said when I interviewed him later in the event that e-book publishing has become "a matter of access rather than ownership."
As each author was introduced to the audience, they were invited to the makeshift stage and taught the basic steps of the salsa, in celebration of both the books as well as National Dance Day. Each author was also presented with a packaged CD containing the digital copy of the anthology, specially crafted by the creative team at Flipside.
Lastly, the 8th volume of the annual "Philippine Speculative Fiction" anthology (Flipside Publishing) was launched.
PSF is a mainstay in the Philippine literary scene. Despite (or, perhaps, in spite of) the shift from print to digital publications, PSF deserves a space in your bookshelf. Regularly mentioned in other international publications such as "The Year's Best Science Fiction and Fantasy," the writers from PSF have gone on to write, produce and explore the literary landscape of speculative fiction, with great results.
In the 8th volume co-edited by Dean and Nikki Alfar, the range of stories go beyond geography and history: from a 4th-grade classroom to the backwaters of Ubec to your own dreams.
Regularly touted as one of the happiest and fun book launches, this year was no exception: there were word games, more dancing, origami dragons and strange inner voices that spoke in a tone remarkably similar to FH Batacan's. 
When asked about the philosophy behind the laid-back atmosphere of the launch, Dean said, "We have always been a DIY kind of thing. We are self-published, so may pagka-maverick kami. What really guides us is that we want to celebrate the author; to be seen, if not heard. We want to create an environment that creates a sense of community."
Nikki, Dean's co-editor for PSF 8, chimed in: "And it's important for us that the author feels recognized — not just recognized in a pinansin ka namin kind of way, but that we know who you are. We know things."
The future of speculative fiction in the Philippines looks brighter than before. "We'd like to see many other people putting out their own anthologies, especially in Filipino," Nikki said.
Dean agreed. "I would love to see non-English Philippine speculative fiction. Filipino, hindi English, because I suspect it's better. That language is much more ours, so it's probably much better." 
Go on and reach for any of these books. Turn the page and lose yourself among the stories.
Just remember to find your way back. – Rappler.com
'Now, Then, and Elsewhen' is available in print format from University of Santo Tomas Publishing House. 'The Best of Philippine Speculative Fiction 2005-2010' is available in print format from University of the Philippines Press and in digital format from Flipreads (www.flipreads.com). 'Philippine Speculative Fiction Volume 8' is available in digital format from Flipreads (www.flipreads.com). 
You can also read:
Beyond boundaries: Reading children's lit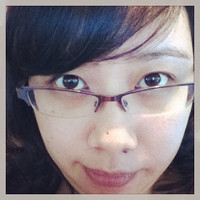 Gabriela Lee is a writer, a teacher and an amateur fangirl. She loves reading and writing children's and young adult fiction, speculative fiction and any story that features a time-travelling madman in a box. Her fiction and poetry have been published in the Philippines, Singapore and the United States. She currently teaches at the University of the Philippines. You can find her online at http://about.me/gabrielalee.