This is AI generated summarization, which may have errors. For context, always refer to the full article.
We should be with someone who loves us back, and we shouldn't punish ourselves by forcing ourselves on people who don't
[See the original image on goodreads.com]
MANILA, Philippines – For some reason, in my literature classes, our discussions on why we read books would always force me to bring up the concept of schadenfreude: happiness at the misfortune of others. 
Schadenfreude, I would explain to students, is one force that leads us to read and write stories about war, or space battles, or being lost in the jungle — we want to see that other people have suffered as we might be suffering.
To read is to practice empathy, but also to see that others have had it worse, and if they can make it, so can you.
While literature is still relevant and important, we have to acknowledge that people spend more time reading social media than they do actual books. It's not wrong per se, but it does indicate that the Internet has become an increasingly popular outlet for schadenfreude.
Isn't that why we read the Facebook statuses of people we don't really care about, and read blogs of complete strangers? Isn't that why we snicker at people who take the selfie thing just a bit too far? 
Ramon Bautista's book, "Bakit Hindi Ka Crush ng Crush Mo" (PSICOM), brings together the joy of reading about the anonymous sorrows and troubles of Internet users and the voyeurism of reading a great romantic tragedy. The book is a compilation of Internet personality Ramon Bautista's answers to questions about love submitted by readers on his Formspring account.
READ: Diversity of humor in '…Crush ng Crush Mo?'
Considering that the account was one of Formspring's most visited in 2012, it's unsurprising that the book has also gained a huge following.
The book has reorganized and edited Bautista's responses into 10 chapters, with each chapter devoted to a particular relationship problem. Thus, you have chapter titles such as "Ayaw Niya Sa'yo," "Paano Ba Lumandi?" and "Long Distance Relationships," which give us the landscape of the relationship dilemmas of the young Filipino.
Some chapters provide answers to issues unrelated to love, like parents ("Paano Sasabihin Kay Mommy na Bagsak Ka") and, in general, how to be better ("How to Live an Awesome Life"). The book uses a simple query-response format, but Bautista's ability to be brutally honest, and his creation of a distinctive, overly macho yet sometimes vulnerable persona, make the book a winner. 
Sometimes it is the questions themselves that are amusing:
"Sabi ko sa crush ko pag-pray niya po ako sa board exam. Sabi niya hindi daw siya nagpe-pray kasi atheist siya. Tapos nakita siya nung friend ko na nagsimba! Feeling ko wala talaga ako sa radar niya. :("
Most of the time, though, it is Bautista's direct, honest responses that elicit laughs. He writes and speaks as that friend whom you always invite out drinking, the one who is always willing to say something honest about how dumb you're being, or to say something mean about your ex when you're hurting, regardless of whether it's true or not.
Because, let's face it, Bautista isn't concerned with giving accurate, logical information about love: he's there to make you feel better after someone has pushed your heart through a meat grinder. Perhaps he knows that people posting on Formspring already know the answers to their ridiculous questions — he's just there to make the answers sound new, to make them funny so that people finally listen and move on.
Take, for example, this gem:
"Sir Ramon, pag sinabi po ba ng taong gusto niyo na wag niyo na siya i-text forever, di niyo na talaga siya itetext?"
Ramon's answer:
"Replyan mo ng 'Basta ako, naniniwala na trying to forget someone you love is like trying to remember someone you never met.'
"Tapos bigla mong burahin ang number at wag na magreply, ever. Nasayo upper hand kasi ikaw may last say maski supalpal ka. Ayos ba?"
Bautista dishes out an amusing brand of tough love while remaining genuinely concerned about his readers. The number of questions he has bothered to answer (7000+) is proof of his passion for his fans and their needs.
While on the surface, his responses to some queries might seem dismissive, his dismissal is also sending a message that, in love, we sometimes lose sight of ourselves and what really matters.
His whole ethos, in his book, in his Formspring, in his "Tales from the Friendzone" posts, might be summed up as, "We all deserve better."
Here's episode one of Ramon Bautista's 'Tales from the Friendzone':
We should be with someone who loves us back, and we shouldn't punish ourselves by forcing ourselves on people who don't.
As for how to find that person, well, perhaps that is Ramon Bautista's next project.
As a fan, I'll be waiting. – Rappler.com
'Bakit Hindi Ka Crush ng Crush Mo?' is available in all major bookstores.
You can also read: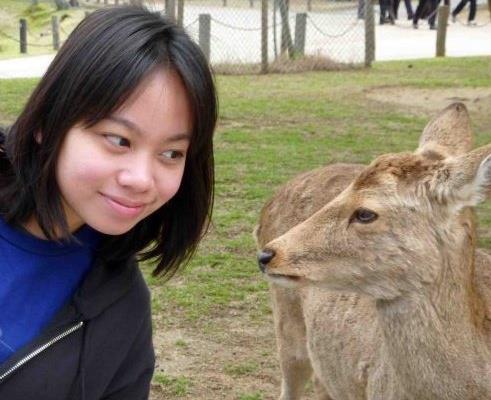 Florianne L. Jimenez is a full-time graduate student in English and teaching associate at the University of Massachusetts Amherst. She is also a Palanca award-winning non-fiction writer, who still writes when she has time.