Magic is capricious and dangerous, but Nikki Alfar wields it with a deft hand
MANILA, Philippines – There's something about magic that escapes the boundaries of a glass bottle, or a bubbling cauldron, or even a thin stick of wood.
But in Nikki Alfar's first collection of stories, "Now, Then, and Elsewhen," [University of Santo Tomas Publishing House] she does the almost-impossible: capture magic. 
The slim volume of short stories, with illustrations by comic book artist Andrew Drilon, is divided into 3 sections:
"Now" explores the porous fence between the real and the unreal
"Then" re-tells and re-imagines the stories of a past Philippines for a modern-day audience
"Elsewhen" moves beyond our reality and into the imagined places of the fantastic
For instance, "Lola Ging and the Crispa Redmanizers" reads as though it's part-fiction, part-memoir, with the first-person protagonist talking about her memories of her grandmother, who was both eccentric and seemingly magical. Lola Ging's steadfast belief in folk healing and remedies are woven through the speaker's own memories of growing up. The result is a conversation between the reader and the rememberer, forgetting the fact that the whole tale is just made-up.
Another stand-out story is "When We Were Witches," which provides us with the grade-school memories of the protagonist and her dabblings in witchcraft with her classmate and sometimes-friend, Gently Go [who introduces herself by saying "(I)f you want to be my friend, call me Ginny and don't make any jokes about the dying of the light," which as far as introductions go, is pretty memorable]. 
While the story starts out as a magic-lite story with the girls attempting to cast magical curses on their male classmates in retaliation for the age-old trick of small mirrors and boys' shoes, the narrative takes a turn for the darker side of childhood, and Ginny's revelation becomes both surprising and sorrowful and all-too real. Nikki Alfar captures the atmosphere and ambience of a private school, and the frayed remains of a childhood friendship that never withstood the test of time.
The stories from the middle part of the collection play with the tropes of the fantastic and the legendary.
In "The Stranded Star," she takes the story from Philippine legend about a star trapped on Earth because her wings were hidden by a man who wanted to be her husband, and re-tells the story from their half-human, half-star daughter's perspective. 
In another imagined realm, "Bastard Sword" follows the adventures of Veritas Alonzo, a young woman and a lawyer in a de-familiarized Hispanic Philippines, where humans and magical creatures lived side by side [Verity's best friend is a tikbalang nun named Sister Veronica, who shares her lunch hour with her], and the law is meted out not just with words, but with actual swords. 
Aside from stories for adults, Nikki Alfar also dives into the world of children and young adults.
"Menggay's Magical Chicken" won the Palanca Award for Children's Story in English in 2005 and can also be found in Tahanan Books' anthology "Night Monkeys." Menggay's quest for her magical chicken, who was kidnapped by a jealous siokoy, becomes a tale of adventure and self-actualization, as Menggay realizes that the magic was within her all along. 
Two other stories use teenage girls with hilarious and often sublime results.
In "Selected Transmissions from Synthesized Human Emulation Mk.8.014b, Otherwise Known as Katey," a digital epistolary tale takes place, as Katey asks her mom/creator for advice and upgrades. At the same time, she tries to navigate the pitfalls and problems of an android dating a human boy. 
In another story, "Notes from the (Literally) Underground," the daughter of an antagonist writes in her diary about the day-to-day problems she encounters while managing her mother's cavernous [literally] estate. At the same time, she deals with being the daughter of the bad guy and watches a Hero successfully defeat her Evil Maze of Evil.
Both stories translate the experience of being a teenager and the fractious relationship between mothers and daughters while, at the same time, being able to laugh about it.
What ties the collection together, though, is Nikki Alfar's ability to find the magical in the mundane and transform it into a work of art.
Her stories, finely crafted as a master jeweler's gem, talks about the human experience in myriad perspectives — man, woman, child, machine — and reminds us that in the fantastic, there is still something humbly, humanly real. – Rappler.com
'Now, Then, and Elsewhen' is available at all major bookstores and at the University of Santo Tomas Publishing House.
You can also read: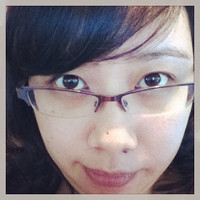 Gabriela Lee is a writer, a teacher and an amateur fangirl. She loves reading and writing children's and young adult fiction, speculative fiction and any story that features a time-travelling madman in a box. Her fiction and poetry have been published in the Philippines, Singapore and the United States. She currently teaches at the University of the Philippines. You can find her online at http://about.me/gabrielalee.