This fast-paced sci-fi thriller from Eliza Victoria explores what kind of world we might inhabit once we give up control over our lives
MANILA, Philippines – Let's face it: there's not a lot of science fiction going around in Philippine literature.
It might be because, compared to neighboring countries or even the European Union and the United States, our scientific progress hasn't really moved in the last 3 decades. Or perhaps, because of the lack of funding and opportunities, innovation and imagination don't have a lot of space in the local scientific circles.
Or maybe it's because we haven't really tried — after all, people generally assume that science is hard, difficult and only smart people can understand science.
But in Eliza Victoria's newest offering, "Project 17," we are given a world in which the nitty-gritty lives of ordinary Filipinos are juxtaposed with a society where robots have taken over many of the service industries in Manila, including security, janitorial and even prostitution.
"Project 17″'s Manila, specifically Hagonoy, Bulacan, is strangely familiar. Everyone's mobile phone is an extension of themselves, Twitter is still 140 characters in length and aggregates both social commentary and news tidbits, and massive pharmaceutical companies still control a large part of the population.
Of course, not everything is as it seems. Lillian is a babysitter, an outmoded role that is slowly being taken over by robots, and is trained in taking care of little children. However, when she is hired by a man named Paul to take care of his schizoaffective brother Caleb, Lillian discovers that beneath the gentrified facade of middle-class Manila that both men seem to project, there is a deeper, darker secret lurking beneath.
Why is Caleb required to take medication she's never heard of, and is not available on any online database? Why is it that strange women who seem to know all about Caleb pick up the phone when she tries to call Emergency Services? And what happens when the robots that surround them start harming instead of helping them?
During the course of her own poking around, she's assisted by two of her college friends, cousins Maxine [Max] and Jamie, and later on by Max's hacker friend Lester [because all sci-fi thrillers require at least one hacker, natch]. Max and Jamie provide foils for Lillian's discoveries, and help her not just because she's their friend, but — it seems — just for the heck of it.
And this is where Project 17, for all its innovativeness and freshness, weakens. Lillian as a character, the reader's vantage point into this strange world that is like and yet unlike ours, does not really change during the course of the novel. To a certain extent, though she is the protagonist, there is no turning point for her character to realize something about herself or the world around her.
Despite all that she knows and discovers about Paul and Caleb and their past, Lillian doesn't seem to apply this to herself — she is still plugged into the system through her phone and laptop, she is still inclined to trust robots and the system that controls them, and she is still the same person in the last page as was in the first page.
Though the appeal of Lillian's character is the idea of the Everyman (or woman), that ordinary people can still be extraordinary, it feels as though her extraordinariness is due to the circumstances that surround her, and not an innate thing.
However, the novel itself is briskly paced, with the narrative following the familiar beats of action-adventure films. The language is friendly and uncomplicated, and Victoria utilizes the reader's familiarity with Twitter and the way language is used on the Internet to push the story forward. In fact, there's not a single wasted word in the story, which makes the reader hang on as they're propelled forward into the world that could have easily been the Manila we're familiar with now.
One of the things that sci-fi does is to provide the reader with a point of defamiliarization — rendering the familiar and the everyday into something new and strange — and forces us to examine this new/not-new thing and discover that even the most ordinary thing can be extraordinary.
In "Project 17," Victoria takes on the task of defamiliarizing an entire city and society — Metro Manila and its inhabitants — and forcing us to examine this world in which we could be at the mercy of robots and their anonymous Controllers.
She does this with a deft flick of her pen, a sharp eye and a mind full of wonder. – Rappler.com
'Project 17' is published by Visprint and was launched at Aklatan 2013. Copies will be available nationwide by the end of September 2013.
You can also read: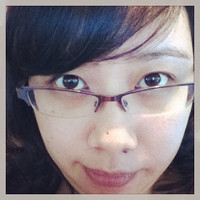 Gabriela Lee is a writer, a teacher and an amateur fangirl. She loves reading and writing children's and young adult fiction, speculative fiction and any story that features a time-travelling madman in a box. Her fiction and poetry have been published in the Philippines, Singapore and the United States. She currently teaches at the University of the Philippines. You can find her online at http://about.me/gabrielalee.