This is AI generated summarization, which may have errors. For context, always refer to the full article.
British traveler Jon Howe recalls his experience dating a fellow long-term adventurer, Filipino Kach Medina. What was supposed to be a two-week visit for them has since turned into almost two years together
I decided it was time for a serious change in my life, so I saved for a year, sold my car and anything else that could be sold, bought a one-way ticket and left the UK with nothing but my backpack. It was whilst travelling through Laos by motorbike with my best friend that I stumbled across this young Filipino backpacker.
I instantly felt she was different from all of the girls I met while backpacking, and we hit it off straight away. Although we went our separate ways shortly after, we kept in touch. After two months, Kach came to visit me in Hanoi for two weeks, where I had set myself up as an English teacher. Well, two weeks has since turned into almost two years, 7 countries, many random jobs and countless stories to tell!
Whilst I traveled quite a bit as a child, with my parents working in Africa, when you travel as an adult you see things differently and it changes you – sometimes in very subtle ways, sometimes more obviously. However, when you're in a long-term relationship with someone from another country and culture, then you begin to see the differences much more clearly. (READ: 10 Commandments for your next travels)
Being from the United Kingdom, you inevitably become accustomed to Western ways and of course in turn, Western women. Having left Britain some time ago and having now been with Kach for over a year, I thought I'd reflect on some of the things I've learned being in a relationship with a Filipina and how I may have changed in the process.
Open arms. Open doors . In the UK, if a person, known or unknown, were to arrive at your door, for what we'll assume is some good and honest reason, then you would at first be a little suspicious. 'They must want something from me,' you would think, or even more sadly, 'What? A person? At my door? How strange!'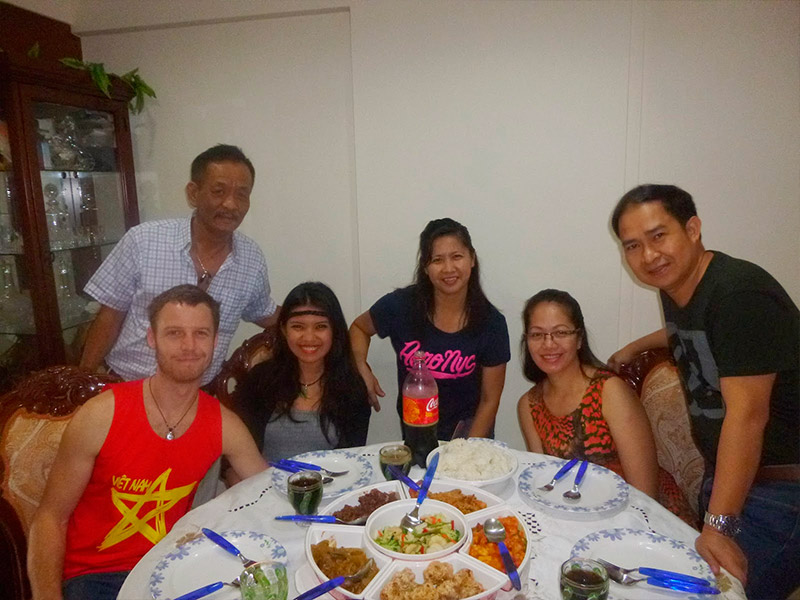 Now, in stark contrast, if you find yourself at the front door of a Filipino and are invited inside, then you'll discover that they are some of the warmest, most welcoming people on the planet. Even before you can manage a single, socially awkward , 'Err, hello, so nice to meet you,' you'll already have met Mum, Dad, the grandparents and anyone else who happens to be in easy reach.
Not only that, but quite literally out of nowhere, there will appear enough food to feed a small village for a week. No, seriously it's awesome, Filipina grandmas have magic food powers!
I'll never think of breakfast the same way ever again.
British breakfast – Porridge, toast, orange juice, bacon and sausage – with beans, if you're feeling rebellious. Done!
Filipino breakfast – Adobo – Lots of meat, marinated in vinegar, soy sauce and garlic…with rice!
Tocino – Pork belly (the fattiest, tastiest bit!), with sugar and salt, then fried till crispy…with rice!
Food in the Philippines is incredible, it's as simple as that. One thing that shocked me, however, was the choice of breakfast food. I've always been accustomed to one or two pieces of bacon or a juicy Cumberland sausage in the morning, but now I get mood swings if I haven't eaten half a pig and a kilo of rice by 9am!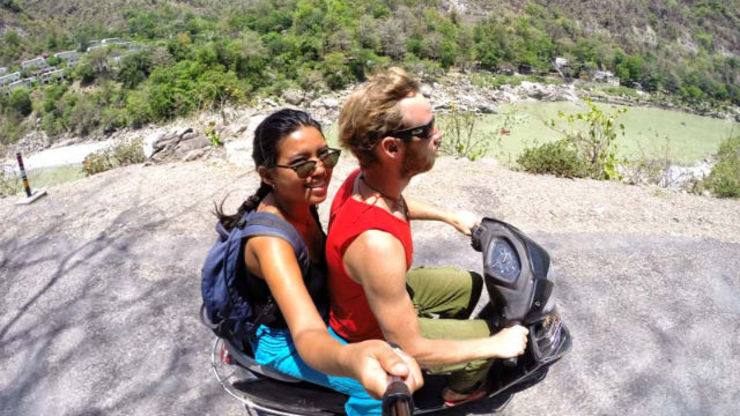 Read her work: Choose your career or go travel? Why not both?
Why I'm proud of my Philippine passport
Ah, karaoke.
I've always been a little partial to loudly and drunkenly screaming out Bon Jovi's "Livin' on a Prayer," but since being with Kach I've developed a sixth sense, which I have decided to call, 'Microphonia.' I can sense a Karaoke machine within a 20-mile radius and I'm quite prepared to kill for a can of Red Horse beer and the chance to sing Pusong Bato in a bar full of random strangers!
I will never haggle like a Filipino
Growing up in Africa, I had plenty of opportunities to observe my parents negotiating down the price of everything from fruit and vegetables, to decorative woodcarvings and even (ahem) speeding tickets. So obviously some of this bargaining power must have rubbed off on me, right?
Sure, I can get a few dollars off the price of some tourist souvenirs in the market and maybe even bargain down my overnight bus ticket a little, but I'm no match for Kach.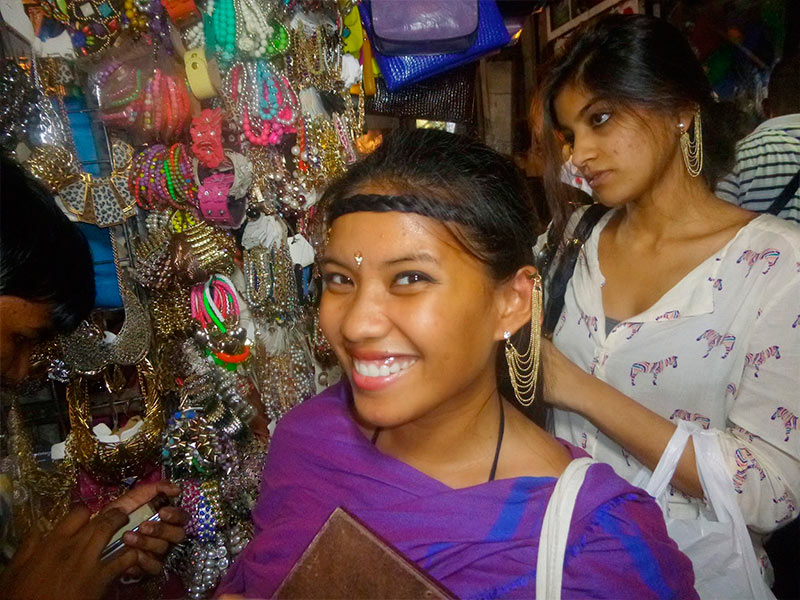 The mysterious truth
It's a well-trodden stereotype in the West that Asian women are exceptionally loving, loyal and generous to their men and this is certainly true of Filipino women (though I've only known one!).
However, let it be crystal clear that this is not the same as subservient; personally I want a relationship, an equal partner. It's the little things that count, like lovingly prepared home-cooked meals every day and random head massages – not because you asked or she feels she has to, but because she wants to.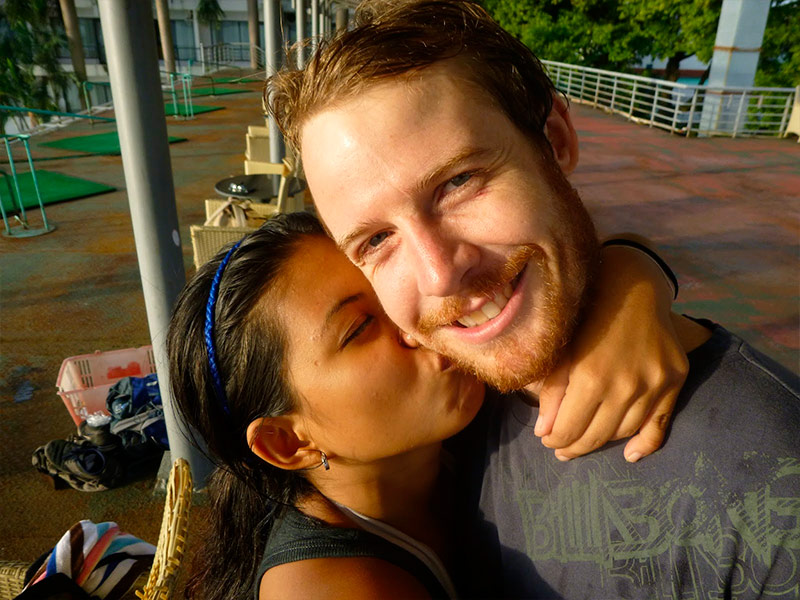 Be sure not to take her for granted though. She may be extremely loving, caring and loyal, but that doesn't mean she'll let you get away with being a shit boyfriend or husband. 'Hell hath no fury like a woman scorned' does not even begin to describe an angry Filipina – You have been warned!
Kach often tells me that although many Filipinos are very patient, if you push them too far, they could really hurt you. Of course, I think she's probably just trying to scare me, but would you take that risk with the woman who watches you sleep?!
So there you have it: 5 things I've learned after almost two incredible years together. All I can say is this – whether it be eating pork fat for breakfast, god-awful singing or embarrassing bargaining techniques, life is a whole lot more interesting this way. – Rappler.com
Jonathan Howe is the British traveler and writer behind twomonkeystravelgroup.com, working his way around the world finding new and interesting ways to support a life of long-term travel. He loves tropical beaches, surfing, hiking, the outdoors, yoga, adventure sports and motorbikes. Follow him at facebook.com/twomonkeystravel