This is AI generated summarization, which may have errors. For context, always refer to the full article.
The pandemic 'day of love' sees 'care package' as the top search result for gifts and the Philippines ranking third in dating app search results
Valentine's Day this year is the first of its kind, with singles and couples around the world finding new ways to celebrate the "day of love" amid a pandemic. Asians are seeing a change in love languages and romantic behavior, as gift-giving is now the number one romantic gesture, and dating apps are aggressively on the rise.
The gifts that keep on giving
According to a study done by e-commerce aggregator iPrice, Hong Kong, Taiwan, China, Singapore, Thailand, Indonesia, Vietnam, Malaysia, and the Philippines saw a 57% increase in searches on "romantic gifts" during the pandemic, with the top search being "care package" surging 238% in just a year.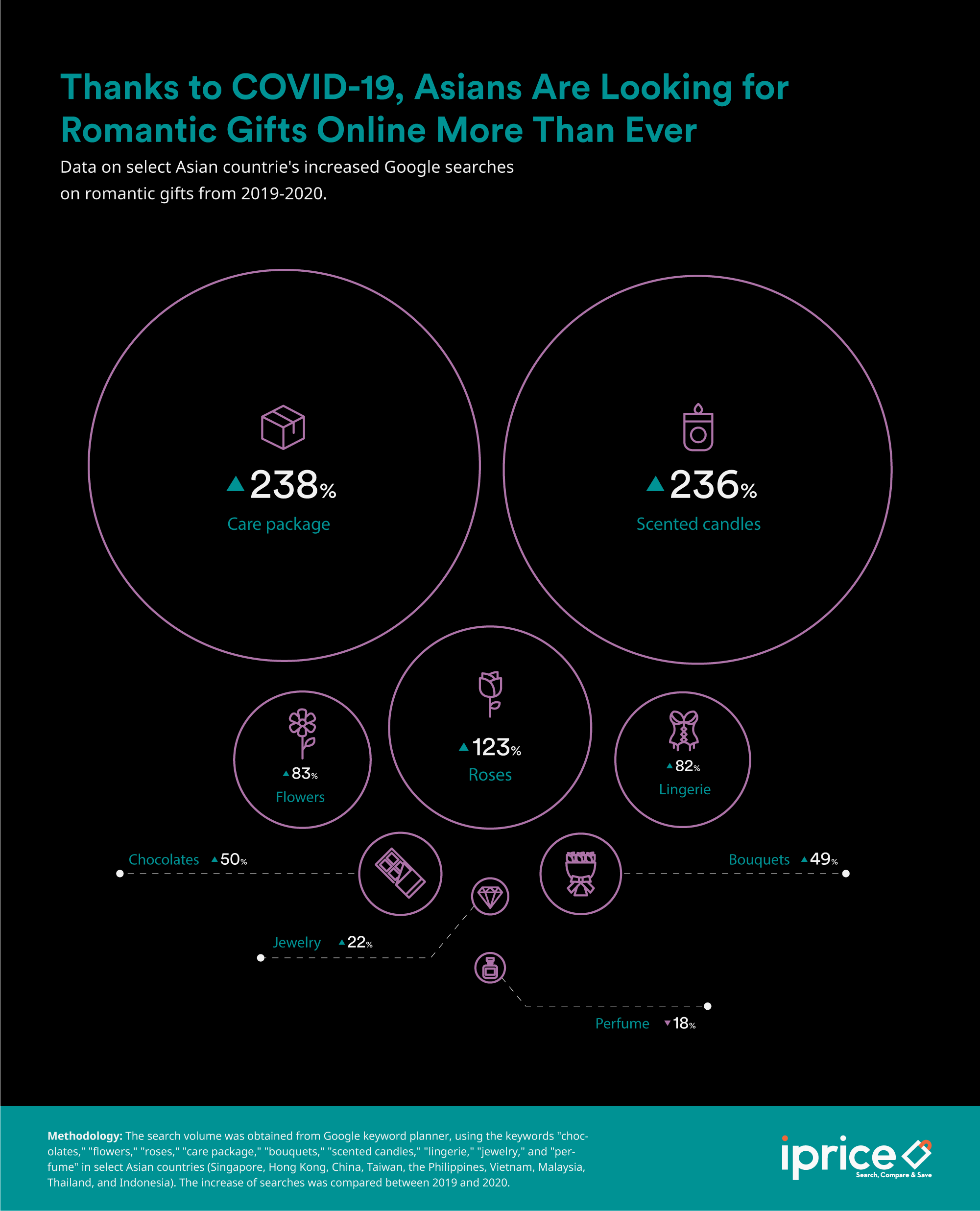 Following that is "scented candles," which had a 236% surge in search. Third was "lingerie," with an 82% increase in search volume. Of course, the usual roses, flowers, chocolates, and bouquets still ranked on search, increasing by 123%, 83%, 50%, and 49%, respectively.
Single and ready to mingle
As for those still looking for a quaran-fling, virtual is the way to go, and the Philippines knows what's up. It ranks #3 in Asia, following Malaysia, when it comes to the highest increase in searching for the top 5 dating apps on the App Store (up by 38%), with Bumble and Hinge recording an increase in messages and online date requests.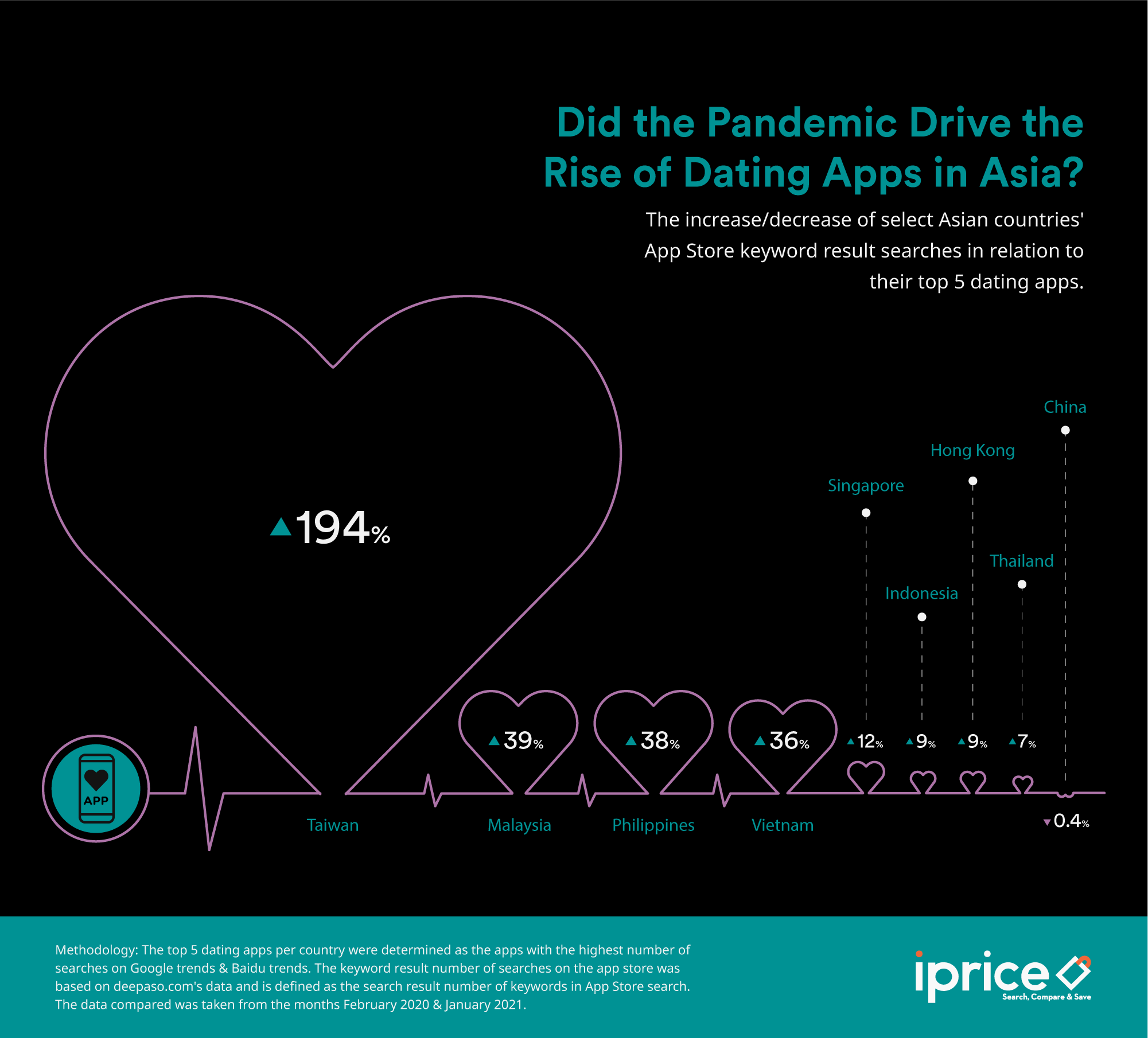 Taiwan is at the top spot, with a 194% surge in dating app downloads. In 4th spot, following the Philippines, is Vietnam, recording a 36% surge. – Steph Arnaldo/Rappler.com