'A lot of people think we fall into the common stereotype of me being with Tom for his money, or just to get a visa,' writes Anna Faustino, who shares her thoughts about being in a relationship with partner Tom, from the UK
Whenever my partner and I travel around the Philippines, we get stares. People are intrigued by the fact that I, a Filipina woman, am with a foreign man.
In the same way, people wonder, what is it like to fall in love with a foreigner? Is being with him any different from being with a Filipino?
Let me tell you a little secret. The truth is, there is no difference to falling in love with a foreigner than with a fellow Filipino. Sure, they come from a completely different culture and are used to doing things differently; however, at the end of the day, race has nothing to do with love.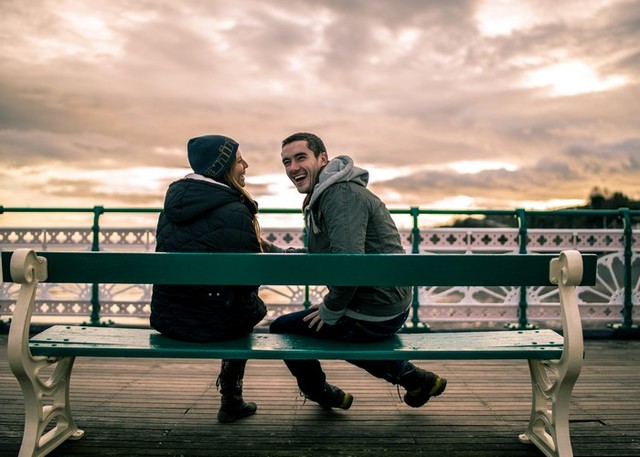 As some of you may know, Tom and I met while on the road. He moved to Manila while I finished my Master's degree, and when that was done, we made the big decision of taking our life back on the road to become digital nomads with our blog, Adventure in You. Just like every other couple, we go through ups and downs, but at the end of the day, we couldn't be happier. (READ: Romance on the road: A traveling couple's love story)
Bridging cultures
In our generation, I am amazed at how people still get so consumed by race, culture, and background that we have forgotten the fact that love shouldn't be bound by any of those. It shouldn't matter if you are with someone from halfway around the world, someone who's rich, or someone who's poor.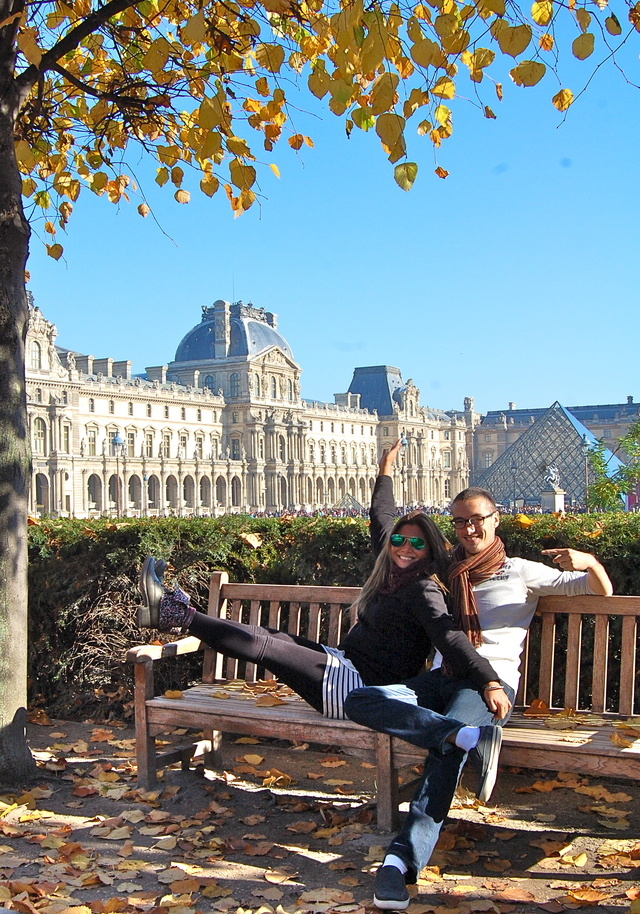 To me, that is the beauty of love. It bridges generations, it bridges cultures, and brings people together. Tom is from a small town in Wales, UK and I am from Manila. Yes, we have some differences brought about by culture, and at times, teaching him about our culture norms can be quite challenging (not to mention entertaining!). I'm lucky that Tom embraced the Filipino culture with open arms. (Read Tom's story: Why I left my high-paying job for a life of travel)
Yes, he finds the concept of eating rice and fish for breakfast quite odd, but he still gives it a go. As he got to know me, he also got to know my family. He got to see first-hand how close knit Filipino families are. All of a sudden, he had a dozen or so people whom he began calling tito and tita. I even found him trying to improve his Tagalog by talking to our family yayas.
Naturally, there are still some things which he doesn't understand and probably never will, but that is perfectly fine. What matters is that together, we've broken cultural barriers and discovered more about each other's countries.
Falling into stereotypes
A lot of people think we fall into the common stereotype of me being with Tom for his money, or just to get a visa.
As a matter of fact, unlike foreign passports, Filipinos can travel quite extensively around Southeast Asia and South America without needing to get special visa permits. Yes, visa applications in other countries such as Europe, the UK, or the US can be tedious and time-consuming, but it can definitely be done. (READ: 15 destinations around the world for Filipino travelers)
When traveling around the provinces, people always assume that Tom is footing the bill for everything. We get looks of surprise when I bring out my wallet to pay for my half of meals. As silly as it sounds, I used to get very irritated with these stereotypes but have realized that there is no point in it. There are a lot of well educated, strong and independent women like myself, who are not with their foreign partners for those reasons.
I have been supporting myself since I started working and was able to backpack by myself for a whole year while paying for a Master's degree all before I met Tom. The problem is, people generalize and give too much importance to race and social standing that they forget that love isn't about any of those.
I am with Tom because we have a connection. He is kind, caring, and an honest man who makes me laugh and feel beautiful (even after 12-hour bus rides). All traits that could very easily be in any other person, and not just because they are foreign.
I could be perfectly happy with a loving and caring Filipino man, just like how Tom could be perfectly happy with a woman from the UK. Despite this, we choose to be with each other.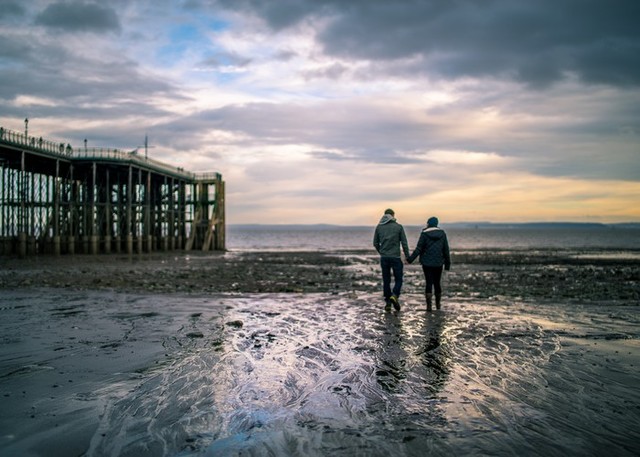 What love is about
Falling in love is about sharing experiences, learning, and growing as people. For me, being able to share my culture with him is part of what makes our relationship strong. We both take the time to learn about each other's traditions and backgrounds which in return, allows us to fully get to know and understand where the other person is coming from.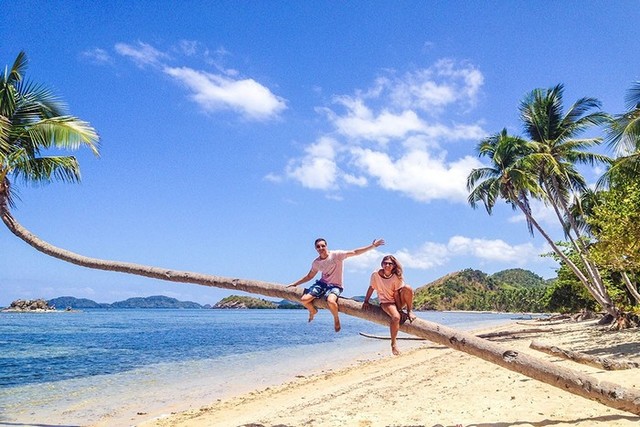 At the end of the day, we are just like any other couple who have individual differences. People have differences whether culturally or just by personal preference. Although I find it strange how one person can consume so much bread and potatoes, he finds it strange how much rice I can eat – although I swear that nowadays, he gets cranky when he doesn't get his fill of rice!
The truth is, love is about getting to know the person and accepting each other for who they are. It doesn't matter if they are rich, poor, Caucasian, African-America, Asian, or Latin. If you have a connection with each other, challenge each other to be a better person, and continuously make each other happy, then consider yourself lucky to have found each other, even if you were born in different sides of the world. – Rappler.com