The indoor dog park allows canine companions to run off-leash and play with other dogs
When you think about places to bring your dog within Metro Manila, there are just a few spots that come to mind: some pet-friendly malls, a doggy daycare here and there, or a handful of pet-friendly restaurants. While there are some parks that allow dogs, there are no fenced areas where they can just run and play off-leash. Basically, it's hard for a dog to just be a dog here in the Philippines. Thankfully, indoor dog parks are on the rise and one such place is Pet Me located in Bonifacio Global City.
Aaron Halili, Pet Me managing partner, recently left the corporate world to focus on running the indoor dog park and spend more time with his dog, a German shepherd named Hunter. Halili is a huge advocate of socializing dogs and thinks that this is the key to changing the way dogs are perceived in Filipino society.
"Every dog wants to perform and to please. Sometimes, they just don't know how to do it until they see other dogs doing it," he said.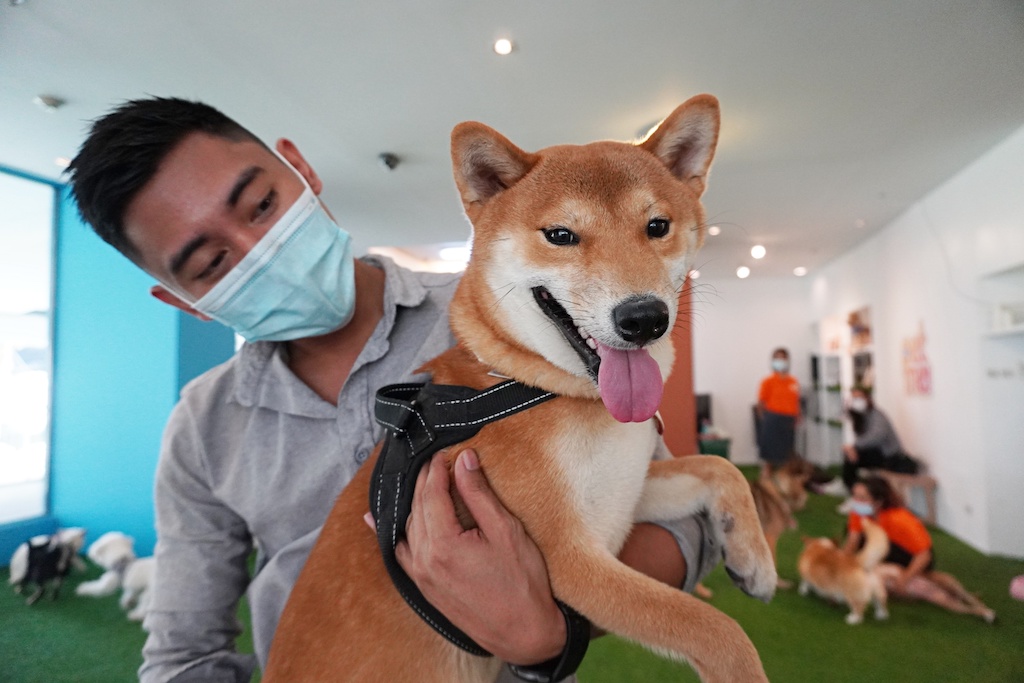 At Pet Me, dogs run and play under the watch of trained staff who allow the dogs to socialize and mingle the way they normally would in the animal world. Aggressive dogs are taught on the spot how to be a lot more calm.
Nervous paw-rents often stay in the pen, watching as their dogs learn to interact with others and learn how to play together. Minutes later, their nerves start to relax after seeing their dogs play and become more sociable.
Learning by example
Does your dog fight with other dogs they meet on the street? Most dogs don't get along well with others plainly because they're not exposed enough to their kind.
"Leash aggression is – sadly – quite common in the Philippines. It gets worse when owners feel distressed and start forcefully pulling their dogs away when it displays signs of aggression towards another dog," Halili explained.
Often present in the dog park is Hunter, Halili's highly trained German shepherd. Hunter is a service dog that also works as an actor for some local films. By spending time in the indoor dog park, Hunter gets to set an example for his fellow canines. Sometimes, he would even tell off his playmates when they're getting a little too rough, showing them how it's better to play nice instead.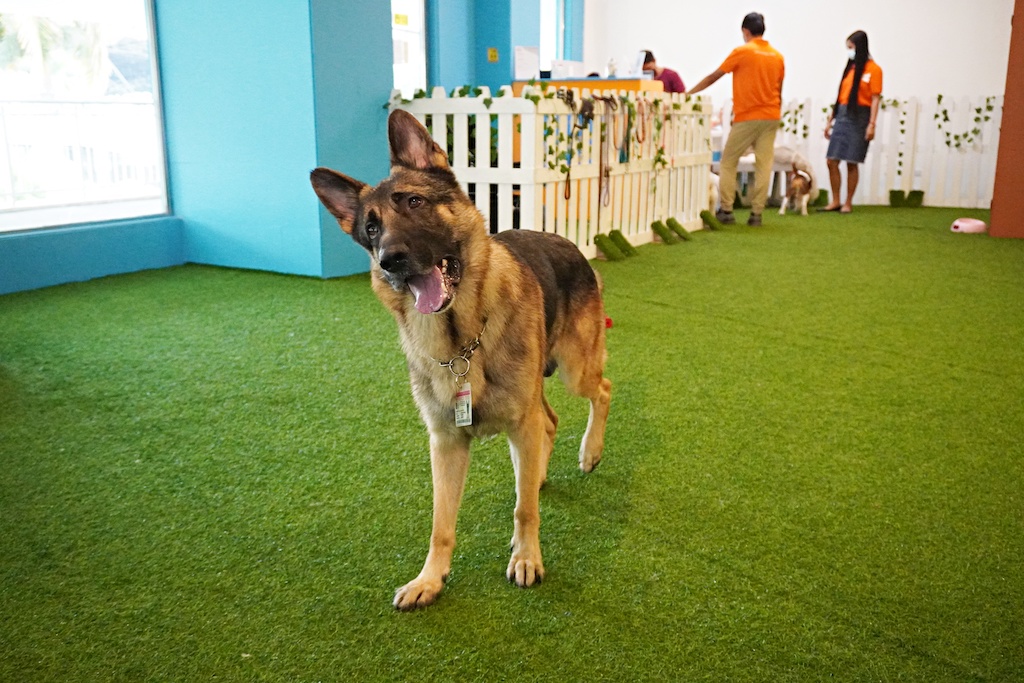 This writer recently brought her own dog to Pet Me – Juancho, a 3-year-old Pembroke Welsh corgi. Juancho developed aggression toward other male dogs after not getting enough socialization these past few months. He used to live in Berlin where he can run in parks and play with other dogs. After moving to Manila, there was no place for him to safely run and socialize leash-free, only passing other dogs on the street when he does his daily walk.
Upon arriving at Pet Me and being taken off his leash, he started playing with Hunter right away. The few times Juancho started getting aggressive, Hunter would shoot it down while the staff surrounded them, ready to break off a fight in case it got a little too much. After a few, unsuccessful attempts to dominate, Juancho learned to be a lot more calm around Hunter and did not even fight with the other male dogs in the pen. Instead, he focused on playing nice with his newfound friends and wooing a female dog named Rosa. He left the dog park tired and extremely happy. He was also a lot more calm on his leash when he went for his evening walk.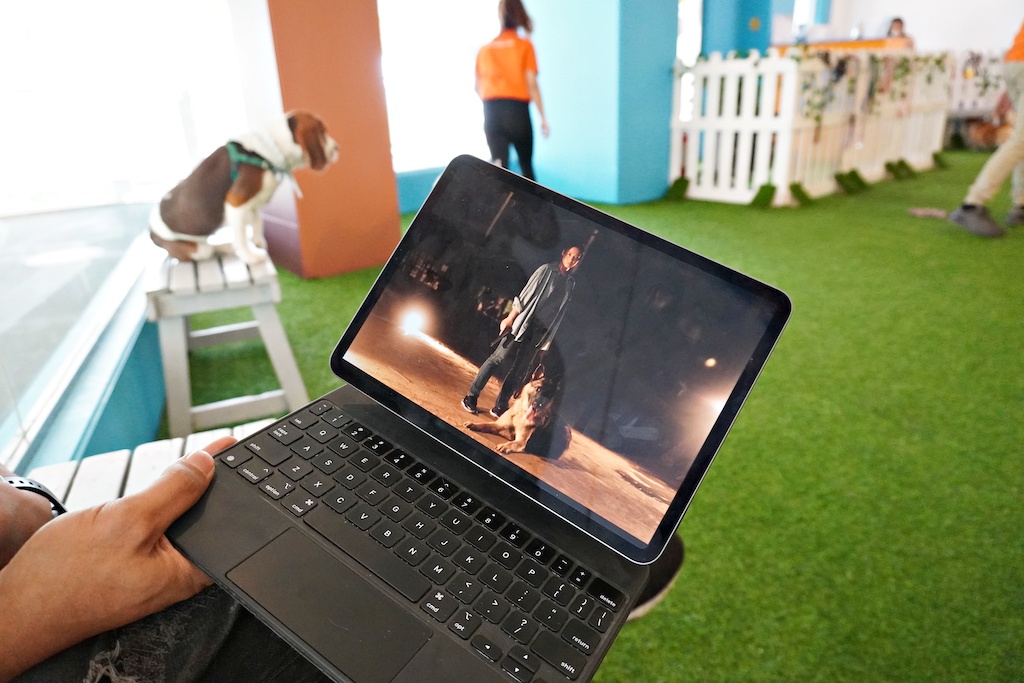 "The great thing about this is that the social behavior they pick up here at the dog park is going to last. They will be bringing it outside and hopefully, influence other dogs," Halili said.
When he and his friends Kevin Bigander and Dana Malang decided to open Pet Me, their main mission was to change the way the average man on the street sees dogs.
"We have a lot of strays and their behavior often affects how people see dogs. The thing is, these dogs misbehave because they aren't treated well by humans around them," Halili said.
Halili added that they want to show people how they can better take care of their pets and how owners can understand them better. "We don't need more people to get dogs. We just need more people to take care of their dogs," he said.
Reducing leash aggression
One thing people often see are dogs on their daily walk, getting aggressive once they see or pass another dog. This, Halili said, is called leash aggression and it's something that can be avoided.
"The key to avoiding leash aggression is making sure the dog is socialized early on," Halili said. If you have an older dog that hasn't been socialized, don't worry – it's never too late, although it's a lot easier when you start them young.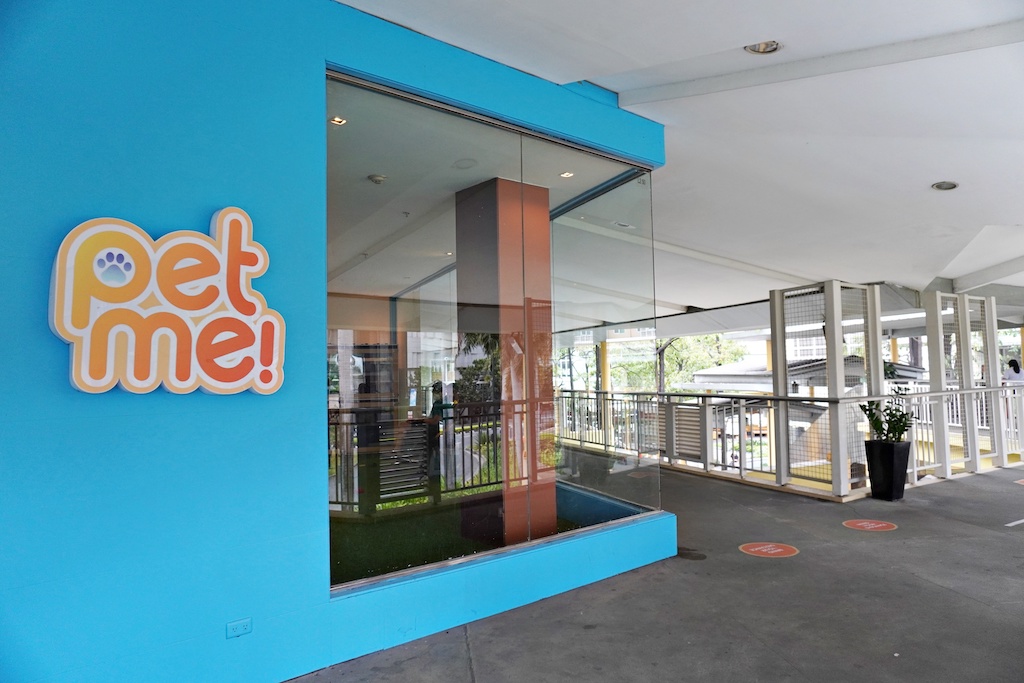 He added that dogs often react based on how their owner feels. Dogs read their humans' body language and they are so good at it. So, when socializing with other dogs, make sure that you stay calm to let them know it's okay and there's no need to become protective. Dogs often become aggressive thinking that they and their owners are in danger.
Halili shared that Hunter has actually saved him from two robbery attempts without him having to scream or tell him what's wrong. Hunter just jumped to his rescue the moment he needed him.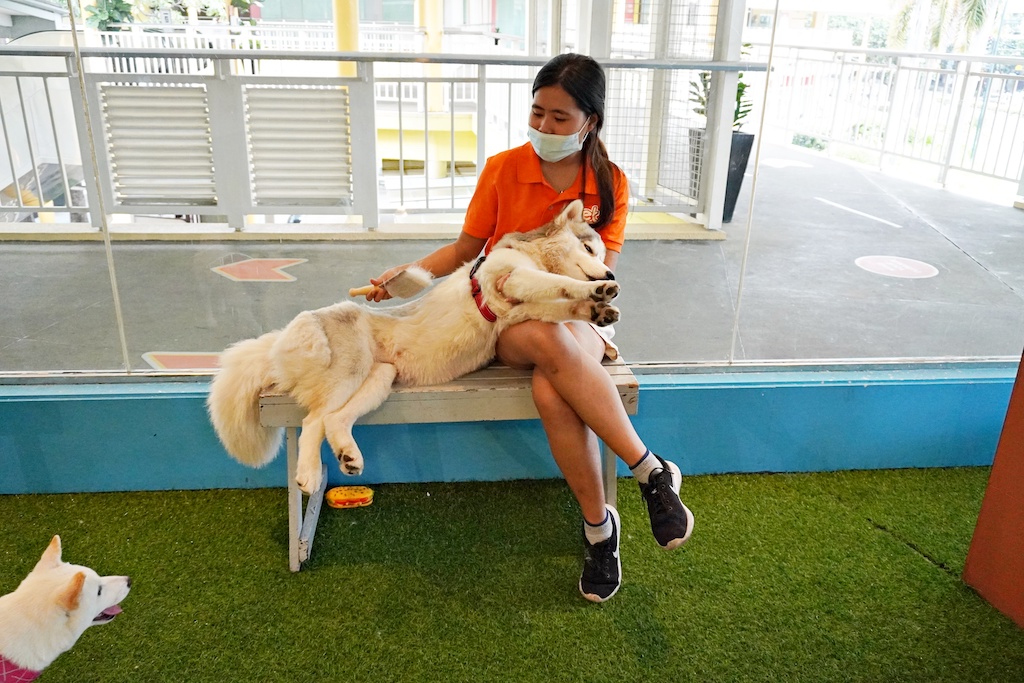 Most of the time, dog owners get asked on the street, "Nangangagat ba 'yan (Does your dog bite)?" This showed that there's still fear among a lot of Filipinos when interacting with dogs. Halili hopes that by getting more dogs socialized, more and more people will stop being scared of them.
Pet Me is located in Serendra and also offers daycare and pet boarding services. – Rappler.com 
Save up on treats for your dogs when you use this Lazada coupon.