Sexual health advocate Ana Santos gives advice on where to get sex toys, the best ones for first-timers, and more
MANILA, Philippines – For sexual health advocate Ana Santos, there's nothing wrong with getting to know your body or with self-love – in this case, through the use of sex toys.
"I think your future sex partner and you will thank yourself for it when you know what it is that you want," Ana said in a phone interview, assuaging the fear of embarrassment or awkwardness among many individuals. (WATCH: #AskMargie: Sex toys)
She also shared, "Whenever I travel I visit a sex shop." She explained that it's one of the things she does, driving the point that there aren't a lot of options to choose from in the Philippines, where sex toys and sex shops aren't common conversation topics. (READ: 'Fifty Shades of Grey' arouses sex toy boom)
Ana is the founder of the sexual health blog Sex and Sensibilities, and she's raised awareness about safe sex, HIV/AIDS, and reproductive health through many publications. On Rappler, her column, "Dash of SAS," has covered everything from home births, to being a single mom, to sex workers' stories, and everything in between.
With so little known about the topic, Ana gave some practical advice for sex toy virgins when we spoke to her. Here are some of her tips:
Know what you like
"You start with your fingers. Get to know your body and what you like," was Ana's first nugget of wisdom. Before going out and having to choose between all your options, it's important to know what you like, so you know what you're looking for.
"Find out first what, you know. Get to know your body first. That's why I'm saying your first sex toy should be your fingers… Let's not get to complicated first! So start with the basics."
Start small
If it's your first sex toy, chances are you're not sure what to get or where to buy one.
Ana says it's best to start small and start with a vibrator – ones that are battery operated – rather than a dildo, which are manually operated. From there, you can experiment.
"There's ones that have different shapes, so you can graduate into that. Yung mga shapes kasi consideration nalang 'yon (the shapes are up to your consideration) if you live in a house with many other people, and which is a consideration if you're a Filipino, you know what I mean? So check out the ones that are innocuous looking."
Ana suggests Pocket Rockets to start out with, which are small – about as big as a tube of lipstick, she said – and inexpensive vibrators. "You don't know if you're gonna like it, you don't know how many times you're gonna use it or if it actually does it for you, 'di ba (right)? So kaya nga (that's why) the most basic vibrators would be the best starting point," explained Ana.
Powerful Pocket Rocket Mini Personal Vibrating Vibrator Waterproof … – http://t.co/JgDc5ZdFYM#SexToys pic.twitter.com/sLhYy3DT7F

— Intimate Collection (@IntimateCollect) August 18, 2015
She said that small vibrators can sell for around P1000 to P1200.
Buy online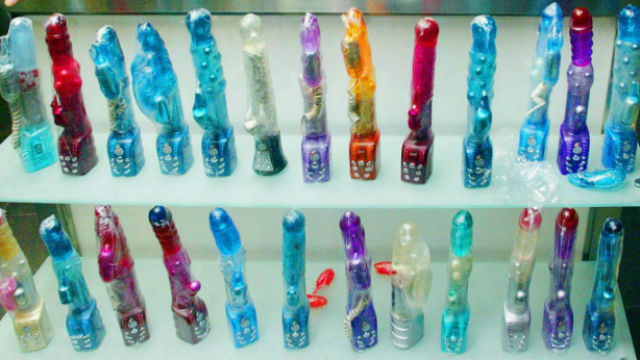 There aren't a lot of reputable brick and mortar sex shops in the country, so your best bet is to order one online, even though there are limitations to the shopping experience. "I like a tactile experience when buying a sex toy. 'Di ba, you wanna see it, you wanna touch it and all that," said Ana.
If you're still unsure of what to get, online shops can be pretty helpful too – they have sections for beginners who are just getting into sex toys.
'Lube is your friend'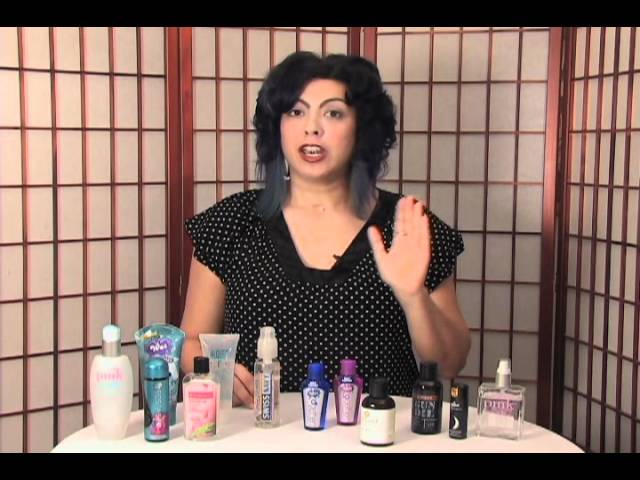 "First, get lube, hindi puwedeng walang lube ha (you must have lube). Lube is your friend," Ana emphasized.
The fear of buying lubricant at convenience stores could be because of the possibility of being judged. Ana says, that it's best to assert yourself, because not only is it your own business, but it's also for your safety. There's really nothing wrong with buying lube.
"You kind of have to assert that, which I know that I would not have had the courage to do that if I were younger," Ana admitted.
But she wants young people today to know that it's okay: "Especially because you're being responsible, as long as you're doing this responsibly, consensually…"
"And then people sense it, 'di ba (right). If you're nahihiya (embarrassed), they'll sense it and then they'll jump on you," Ana added, saying that another option would be to ask a trusted friend to buy it for you.
Be clean
In a text message, Ana also gave tips on cleaning sex toys after using them. Best practices depend on the kind of material they're made of, but soap, water, and a thorough washing will do for the vibrators previously mentioned.
For a more detailed list on how to clean different materials, Ana suggested checking out Jolie Kerr's tips on Women's Health.
Have fun with them
Ana shared that some of the toys she saw in Amsterdam had different characters on them, a bit like Lego – one of them looked like a Frenchman. "Cute!" squealed Ana. "'Di ba (Right)? Parang, it should be fun!"
Ana explained that using sex toys doesn't have to be awkward or a reason for self-pity if you're using them on your own, and these elements of fun can help dispel those feelings. "I want there to be an idea that yes, there are sex toys that just want you to have fun with your body and to love your body for all the pleasure that it can give you."
If you're using it with a partner – communicate
Sex toys can be used with a partner too, and there's nothing wrong with it, as long as they're used consensually and both parties are comfortable with it. (READ: Why my girlfriend and I decided to use toys during sex)
While couples could see the use of sex toys in the bedroom in a negative light, Ana brings it back to the idea of having fun: "But the other side of it is, [you] should be more adventurous, [you] should be more experimental, kasi (because) even the best couples, even the ones that brag about all the hot sex, over time… you can't have adobo every day, baby!"
If you're thinking of using a sex toy with your partner, it's best to talk it over – it doesn't necessarily have to be a heavy discussion, especially when you both just want to try it out.
Take baby steps
If you're trying out sex toys for the first time, there's no need to jump into the deep end from the get-go. Ana advises: "Don't be afraid to take little baby steps. I'm speaking as someone who has been [writing about sex and sexuality] for a long time, so I also know that it takes time to get here. Give yourself that time."
Don't put too much pressure on one sex toy to work for you either, because it might not: "Don't be in a rush, don't be afraid to experiment, if things don't work out right with this first one, try another one." – Rappler.com