Filipino designers to showcase creations in Rome made out of indigenous fiber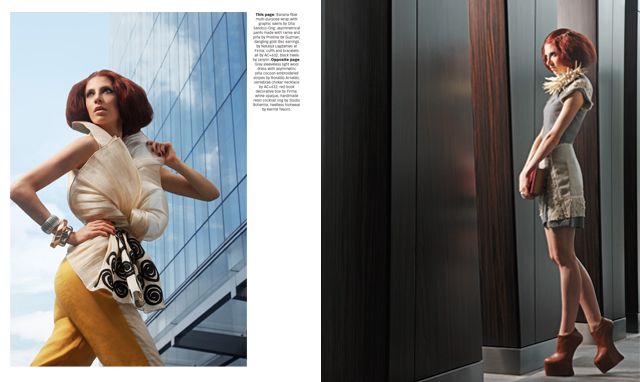 MANILA, Philippines – Piña fiber is one of the Philippines' most prized exports. It's made out of pineapple fiber, hand-processed to create a textile that can later on be turned into different clothes.
But piña is not the only type of indigenous fiber from the Philippines that can be used to create clothes. There's abaca, banana, salago, maguey, and buri, among others.
Filipino designers will showcase their masterpieces made from those indigenous fibers in a fashion show-trade exhibit called "Fibre Filippine," to be held in October.
The event, organized by the Filipino community in Rome, aims to promote to Italian society the Filipino artistry and talent in the use and design of local fiber.
The 4-day event will present a fashion show on October 17, featuring the works of these leading Filipino designers:
Renee Salud

Patis Tesoro

Dita Sandico Ong

Anthony Legarda
The venue will be at the Circolo Ufficiale della Marina – Lungotevere Flaminio, 45, Rome, Italy.
A trade exhibit will follow on October 18-20 at the Aranciera di San Sisto Roma, Via di Valle delle Camene 11, Rome, featuring Filipino exhibitors engaged in the production and design of local fabrics and handicrafts such as:
Cacharel Apparel

ELM's Accesoria de Casa

Gida's Tnalak International

Herb's International Best

Janlen International Export Inc.

Kath's Handicraft, Klowil Multi-Purpose Cooperative

Twinkle Ferraren

A&S Handcrafted Arts Inc.

Philippine Chamber of Commerce & Industry-Iloilo

Ai-She Footwear of Liliw Laguna

Narda's Handwoven Arts and Crafts
Marie Luarca Reyes, wife of Philippine Ambassador to Italy Virgilio Reyes and executive director of the European Network for the Philippine Diaspora, said she would like Italians to see the talents of Filipinos who use various fibers to create haute couture, including ready-to-wear, fashion accessories, table linens, handkerchiefs, doilies, bags, table napkins, and other industrial items.
She also hopes the event will open investment opportunities for Filipino-Italians in increasing the production of piña and abaca and promoting "green" farming methods for the benefit of Filipino farmers.
Fiber Filippine is hosted by the Philippine Embassy in Rome, co-sponsored by the Fiber Industry Development Authority (FIDA) and Philippine Postal Corp (PhilPost), and assisted by Gruppo Aggiunto of Roma Capitale. – Rappler.com