Finding the right shade of foundation can be as hard as looking for Mr Right
MANILA, Philippines – For most girls, finding the perfect lipstick, blush, or concealer can be difficult. When it comes to makeup, trial and error is how they usually find their perfect match. (READ: Red lipstick and your skin tone)
But unlike finding your prince charming, there is actually a shortcut when it comes to finding your shade – a formula – be it for your foundation, lipsticks, or for other types of makeup.
It all starts by getting to know your skin's shade and most importantly – your undertone.
While your skin tone may vary, your undertone is constant. It's the hue under your skin's shade that affects how colors look on you. 
So in buying makeup, your undertone should always be considered. Are you cool, neutral, or warm? A foundation that's for fair skin with neutral undertones will not look good on a fair-skinned woman with cool undertones. 
Recently, L'Oreal Paris unveiled 15 shades of foundation from the True Match Super Blendable Makeup line, designed for varying types of skintone here in the Philippines where girls range from pale, to medium, to dark – and all the shades in between. A plus – the makeup now has SPF 17 to help prevent sun damage on your skin.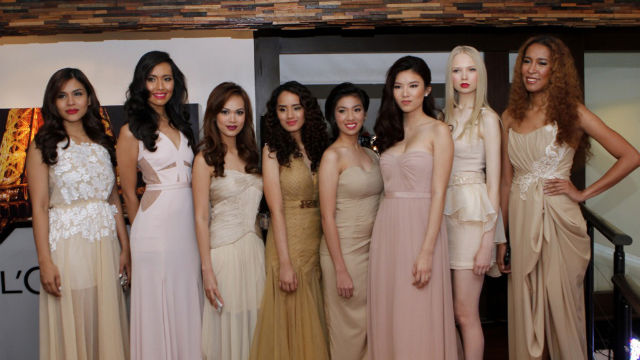 During the launch, they asked members of the press as well as other makeup afficionados to check what their undertone is by going through a cheat sheet which we will share with you.
Here's how you can determine your undertone:
Is your undertone 'Warm'?
Your under veins are mostly green

Gold jewelry looks best on you

Put a plain white cloth next to your face and stand in front of a mirror. Does it make your skin look yellowish?
Is your undertone 'Cool'?
Your under veins are mostly blue

Silver jewelry suits you better

That white cloth test makes your skin bluish or even pinkish.
Is your undertone 'Neutral'?
Having mixed results? Are some of your veins blue while others look green? Or are they in between?

Both gold and silver jewelry look good on you

Looking a bit green next to the cloth? You most likely have neutral undertones
Next time you're out clothes shopping, try to remember that the safest colors that go with any skin tone are: pale pink, eggplant, bright red, and teal.
For cool undertones, go for blue, green, pink, purple, blue-green, magenta, and bue-based red while for warm skin tones, it is best to go for clothes that are yellow, orange, brown, yellow-green, ivory,or warm red. 
The next time you are buying makeup, particularly foundation – don't forget to tell the artist or the clerk about your undertone. 
Did you ever have a hard time finding the right shade of makeup for you because you weren't paying much attention to your undertone? Tell us your makeup story in the comments section. – Rappler.com