Facebook community 'Home Buddies' is dedicated to sharing and finding do-it-yourself home improvement ideas
The COVID-19 pandemic has driven majority of the population to stay home and abstain from activities they used to take for granted – from traveling and going on vacation, to shopping in malls and eating out.
It has also encouraged people to seek other forms of amusement inside their homes, spawning an entire generation of home cooks and bakers, many of which have turned their newfound hobby into a thriving business. Many finally found the time to get in shape with home exercise routines, and do-it-yourself home makeovers became a pastime for folks under quarantine.
Noticing the growing interest in home makeovers through the followers of Nobi Home, an Instagram account documenting her home improvement journey, Frances Lim Cabatuando thought of forming a group where people could share and solicit makeover ideas.
Around the same time, she came across the Minimalism Game, a game that encourages participants to let go of unwanted possessions daily for 30 days – the one who gets rid of the most clutter, wins.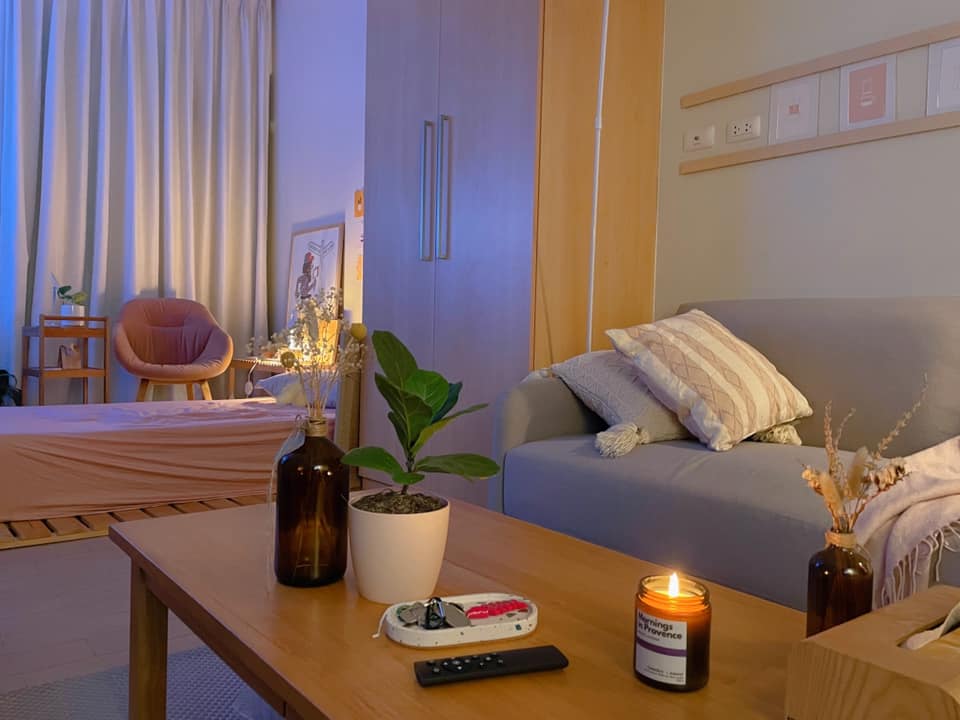 Frances formed Home Buddies, a Facebook group, in September 2020, initially as a virtual meeting place for her and other people who also wanted to play the Minimalism Game. Everything just snowballed from there, with more people joining the group and sharing makeover ideas, shopping advice, organizing hacks, DIY projects, and snapshots of their homes.
Like Pinterest, but more interactive
"We're all just buddies here, kapitbahays, friends, so anyone is free to share and speak up. It doesn't matter how your house looks, or how much your budget is, as long as you're interested in improving your home, the group is your safe space," said Frances in an online interview with Rappler.
Frances likens the group to Pinterest, where one can find pegs and inspiration for redecorating or renovating different parts of the home. What makes Home Buddies different is that the photos and DIY projects are either from actual homes in the Philippines or, more recently, homes of Filipinos living abroad.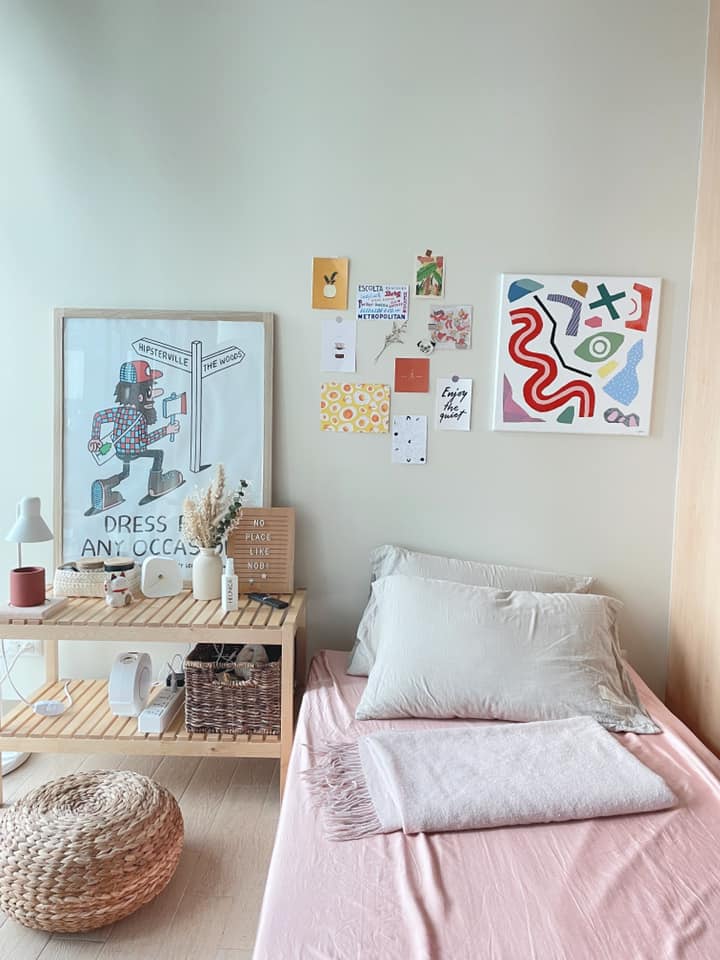 The member profile is a mix of people in different stages of home improvement and ownership, from modest condo dwellers who have just begun decorating rented studio units to those living in spacious, elegant mansions in upscale villages. Former actress Rica Peralejo-Bonifacio and beauty queen Megan Daez are among the celebrities active in the group.
There's always lively discussion among the members. While there is an obvious appreciation for minimalist, Scandinavian-inspired interiors within the group, the overall vibe is very Pinoy: warm and accommodating, with a lot of cheerful banter, encouragement, and intermittent doses of self-deprecating humor when showing appreciation for the finer things in life. Even the monikers used in the group are very Filipino: Frances is referred to as the Mayora, group moderators as Tanods, members are kapitbahay, all part of a barangay.
Kapitbahays ask all sorts of questions, on simple concerns like keeping bed sheets in place and the type of air conditioner to buy, or on something more complicated like maximizing less than 30 square meters of floor space. They also share their latest budol finds, or their recently acquired home decor, accessories, and furniture.
Teams have been formed according to preferences for a given aesthetic; #TeamPutiPuti, #TeamKahoy, #TeamSanaAll, #Mediomalists, #TeamDENR are some of them. As of press time, Home Buddies has close to 290,00 members – quite a feat for a group that started with but a handful of Frances' friends and followers.
"I guess it was bound to happen because we really have inspired people to improve their homes. So, from people sharing 'This is what i did,' we're now getting more questions on 'how to achieve it' and luckily, people are generous to share 'This is how I made it happen,'" said Frances.
About 'Home Buddies'
The online community holds regular activities, such as the Monday Market. Monday is the only day in the week when selling is allowed in the group. On Friendsgiving Day, which is held on the 18th of each month, kapitbahays are encouraged to give or exchange gifts. The "gifts" are usually items that they no longer use, but could still be of use to others. There's also a Budolletin Board, where promos exclusive to members are posted. Home Buddies also recently held the 100K Kapitbahay Giveaway.
Home Buddies has become a source of inspiration and amusement, and a reprieve from stress and boredom during the pandemic. And while it continues to grow daily with more home enthusiasts becoming members, its founder, Frances, at the right time, would like to bring Home Buddies to an actual physical venue.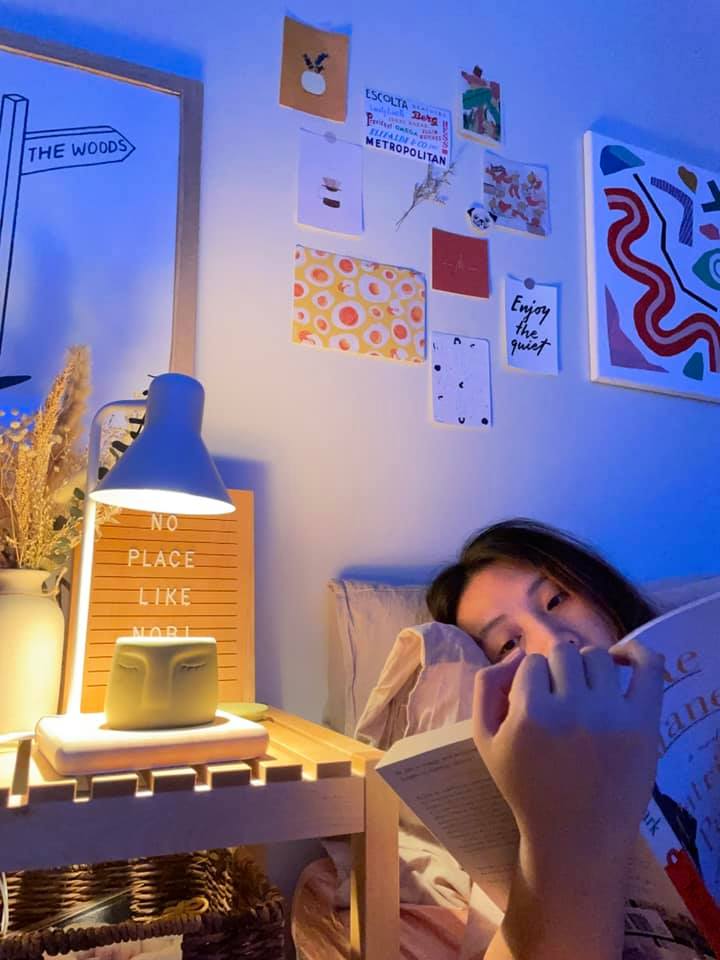 "I wanna bring the whole barangay together for a meet-up, and hopefully, a bonggang Home Fair where we can score the best home budols in town."
Frances hopes that given sufficient funding and the right opportunity, Home Buddies will be able to give back even to people outside the group. "We hope to help people who need homes," she said.
While there are no concrete plans at the moment, a fundraiser for those whose homes have been ravaged by typhoons, an outreach program for the homeless, and an all-expense paid home makeover for those who need and deserve it, are just some of the projects Frances has in mind.
The common goal is to give people a chance to have a comfortable place they can call home. "As I always say, even if our homes are small, or not perfect, we're still lucky we have roofs over our heads. Some people don't have homes," Frances said.
"I wanna give back someday. We'll see. Hopefully on our anniversary we can do that." – Rappler.com
Shop home & living items with this Zalora voucher.