With its mountainside pools, decades-old balete trees, and stunning views of Antipolo, Laguna de Bay, and Metro Manila, Luljetta's Hanging Gardens and Spa lives up to its name.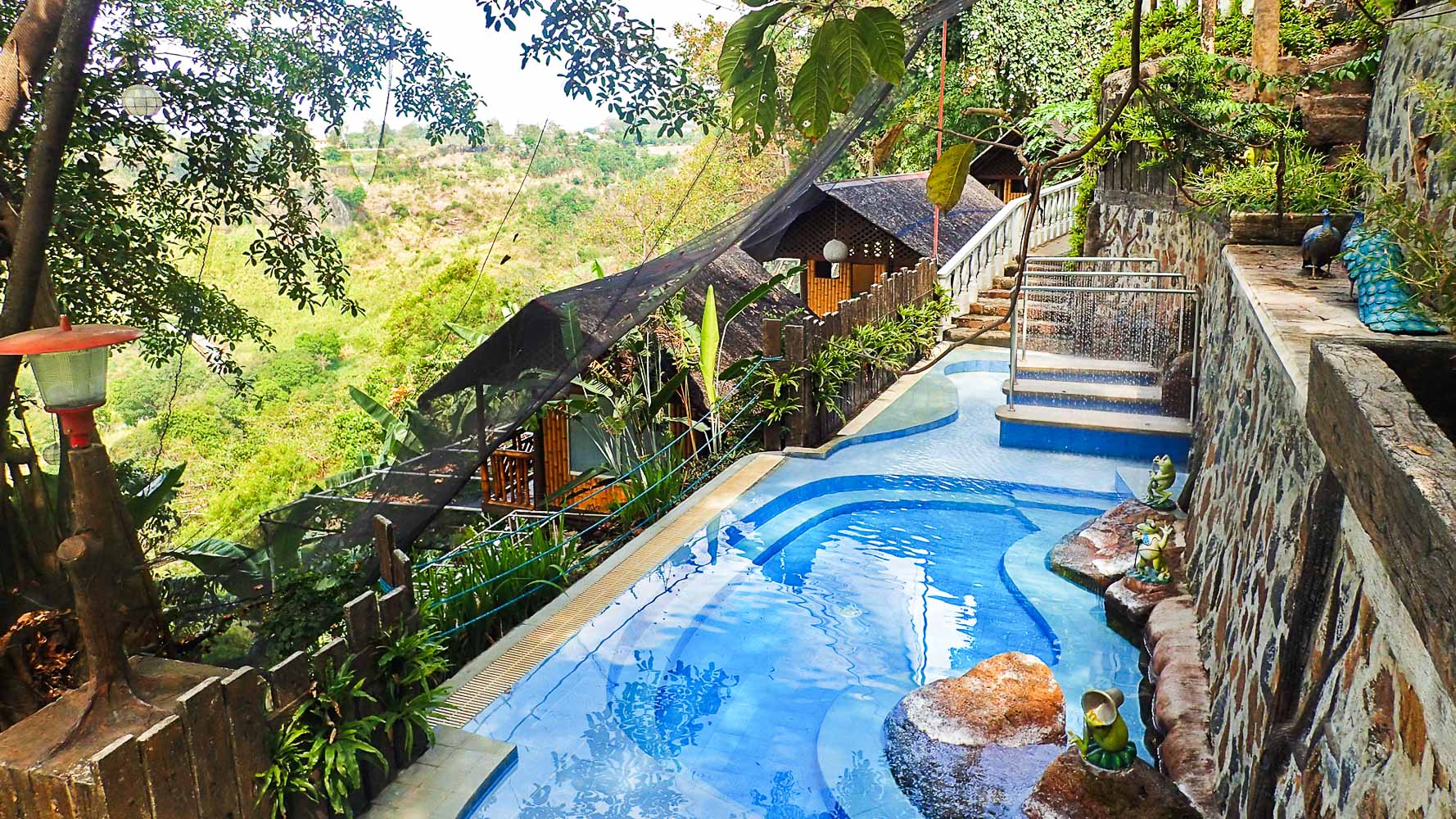 Less than an hour away from Metro Manila is a scenic, relaxing, almost-secret spa that is perfect for relaxation and pampering after a long week at the office.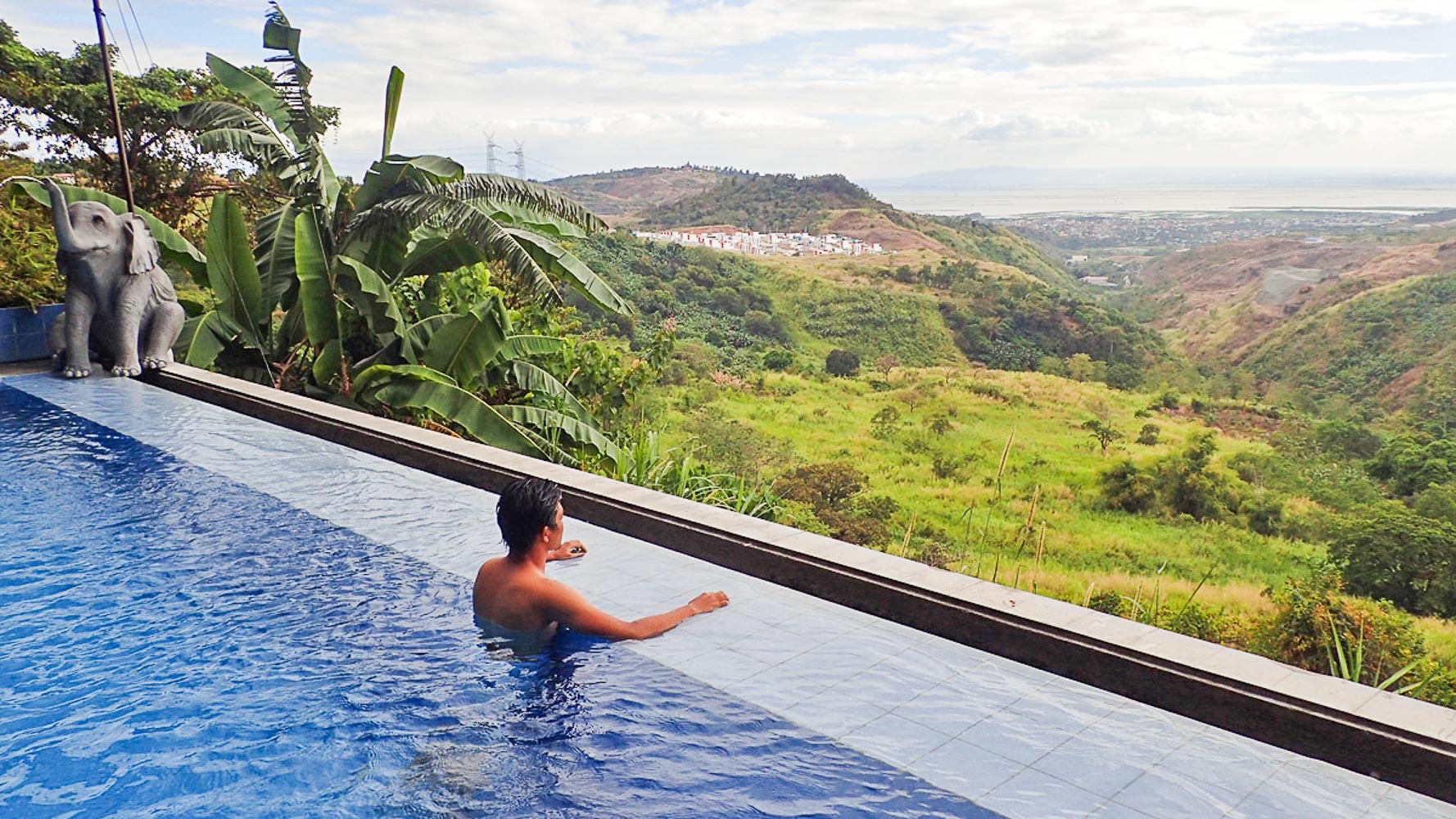 Beautifully and meticulously carved along one of Antipolo's ridges, Luljetta's Hanging Gardens and Spa, with its mountainside pools, decades-old balete trees, and stunning views of Antipolo, Laguna de Bay, and Metro Manila, lives up to its name.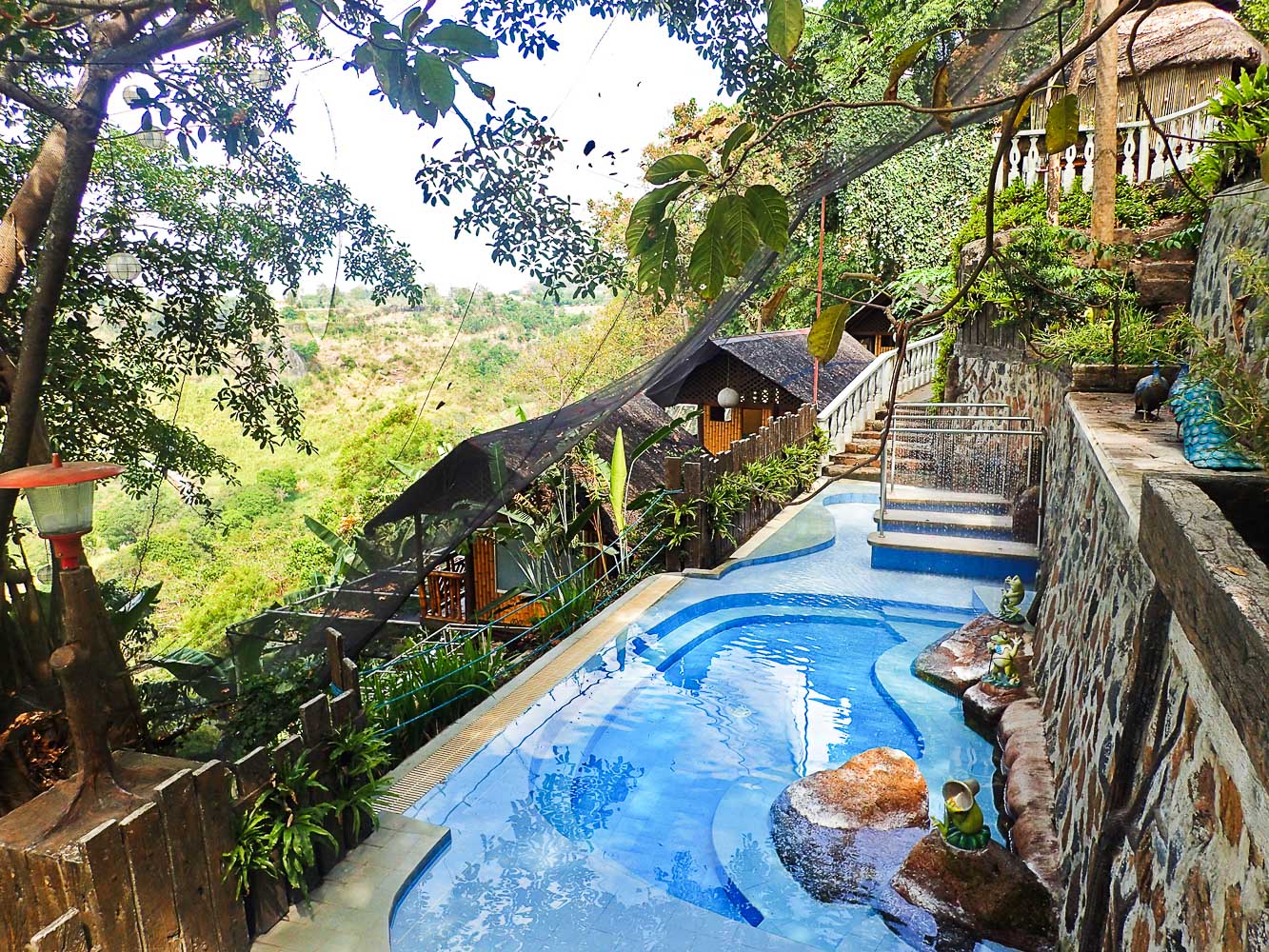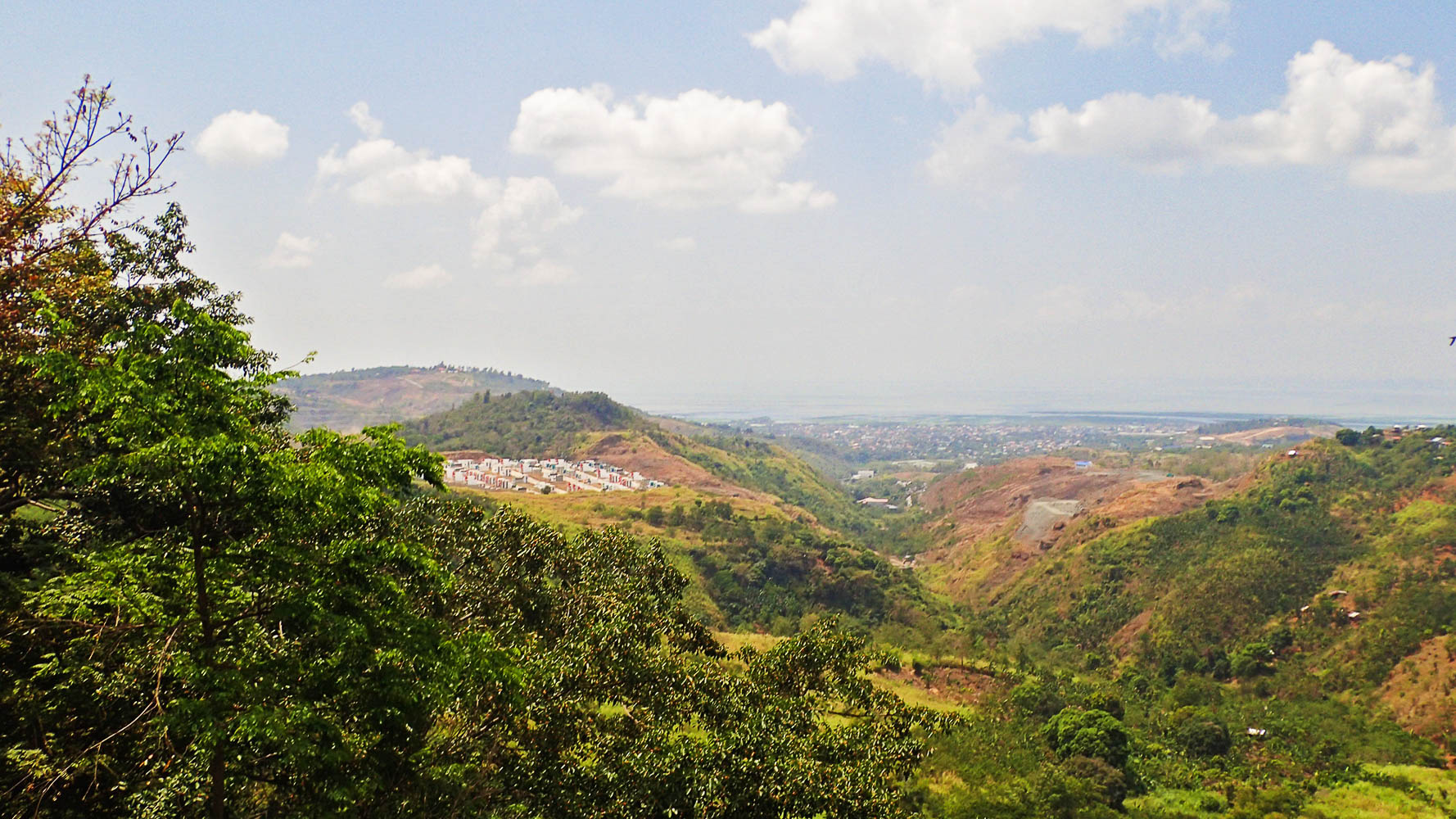 What makes it a kind of secret is that you can only access it by passing through Loreland, one of Antipolo's oldest resorts. Passing by the road, you can easily miss it if you don't know of it beforehand.
Here's what you can do to make the most of your visit at Luljetta's:
Choose pampering experiences with a view. 
Luljetta's main attractions are its hydrotherapy pools. Take a dip in one or all of these pools while basking in the lush landscapes. The pool with the best view is the infinity pool, which is also a great place to watch the sunset.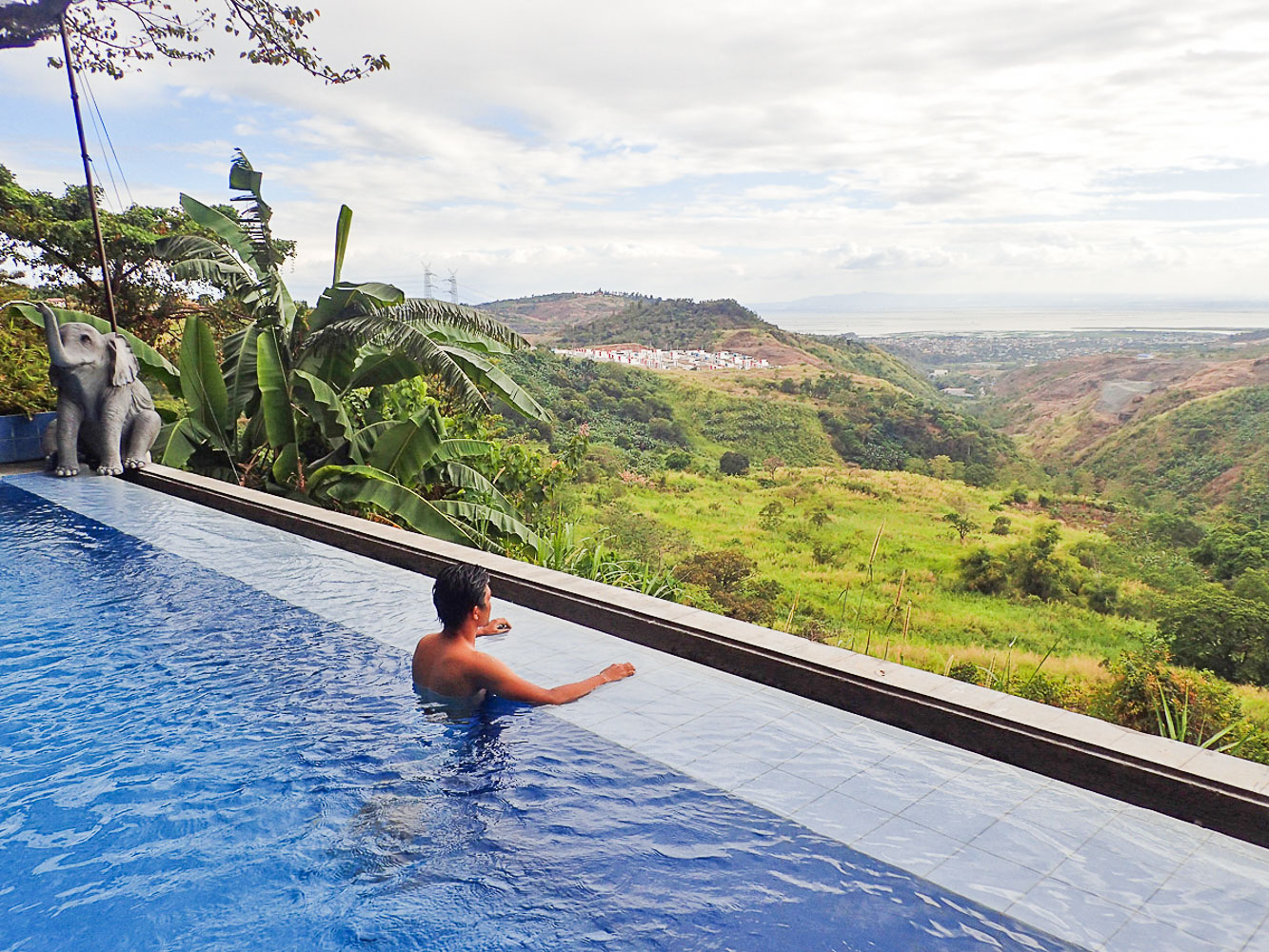 The view is also beautiful from Luljetta's hydromassage pool. Sit or lie on your stomach to get a massage from one of the pool's rainshowers. Or simply lie down on the pool to feel the water's massage.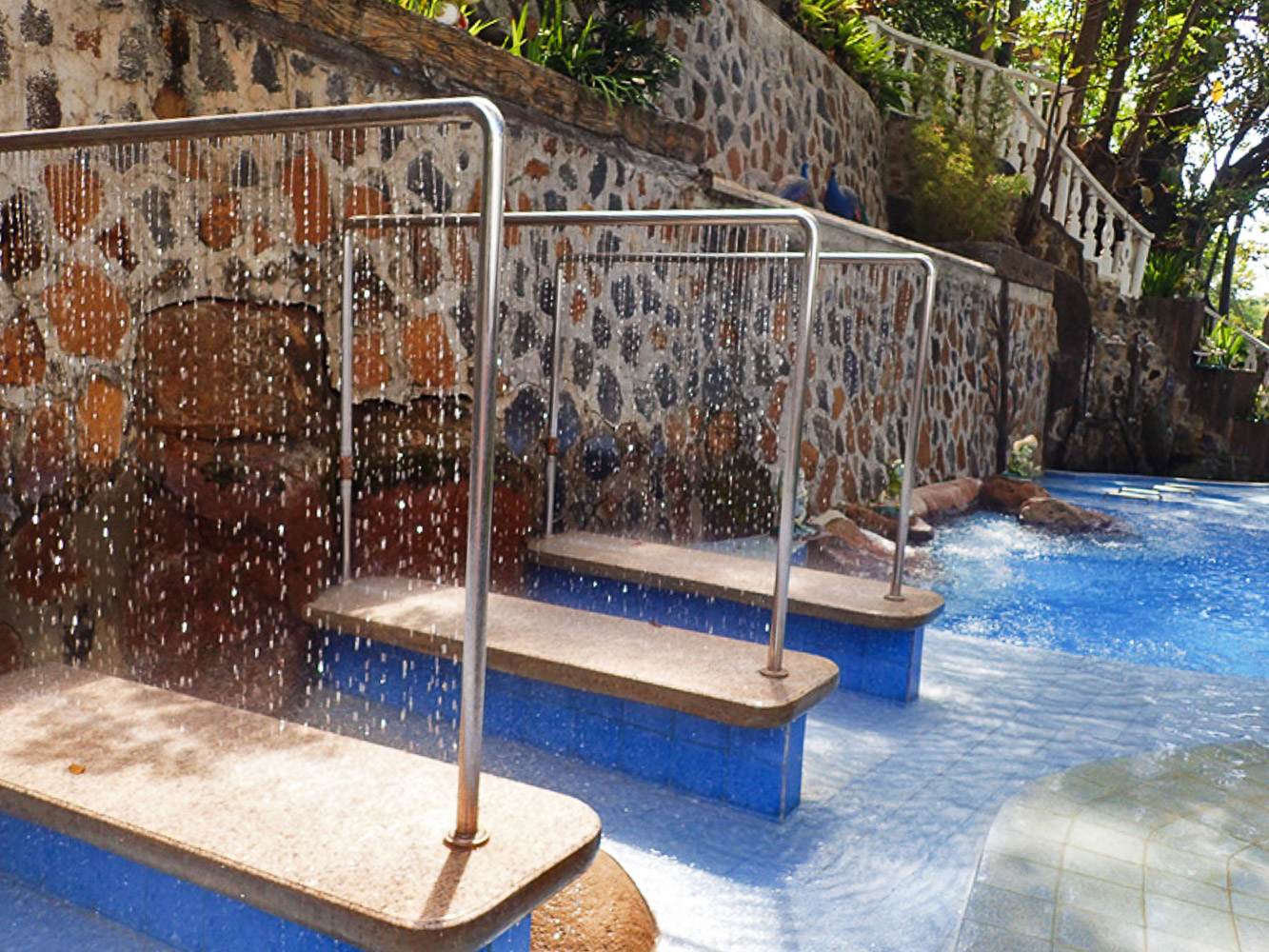 Get your feet soft and smooth with a fish spa as you look up the leafy balete trees and straight at the landscapes.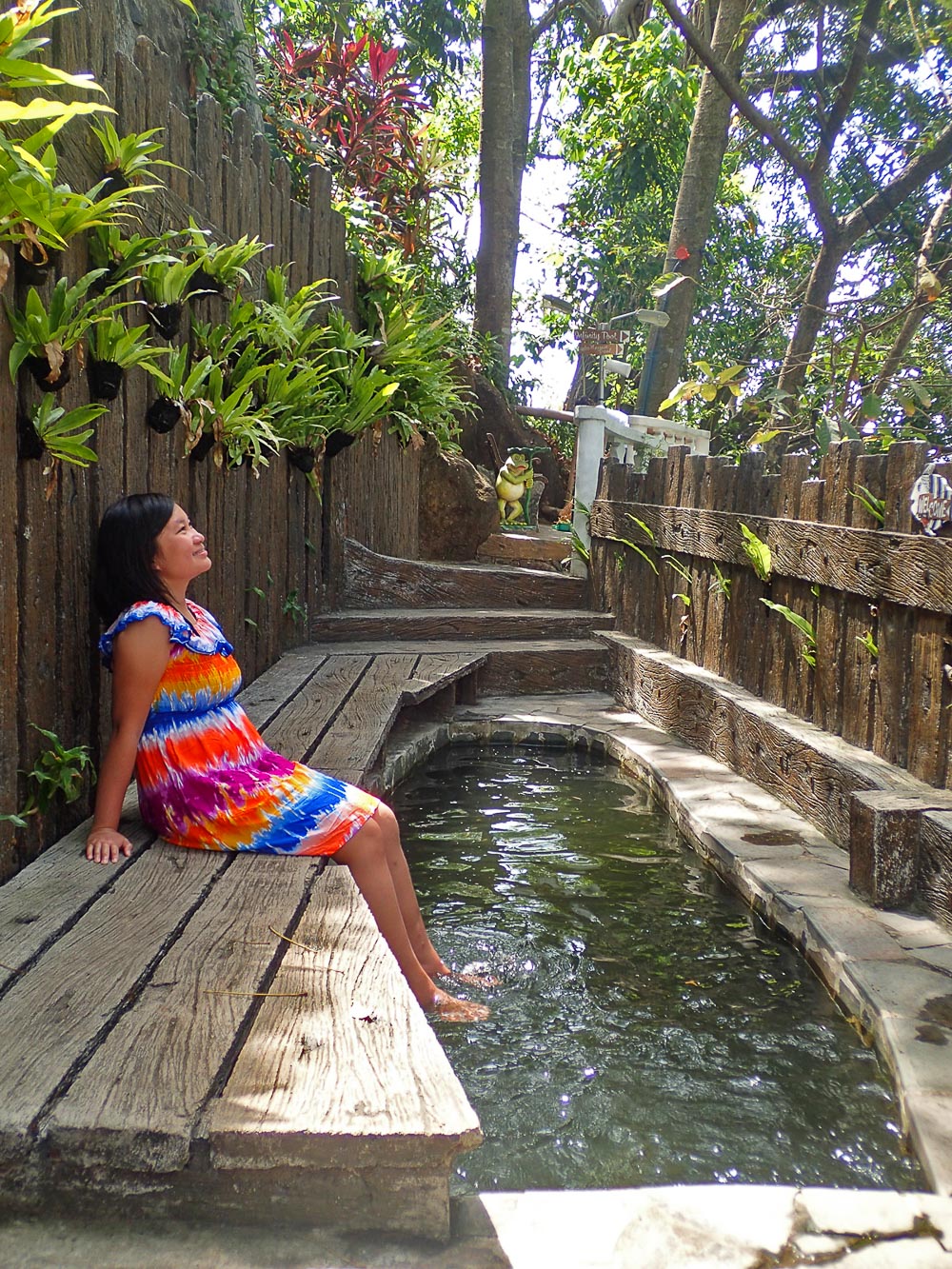 On evenings or chilly afternoons especially, detoxing at the sauna is perfect. The steam room even has a window where you can take in the beauty of your surroundings.  While the heated jacuzzi offers hardly any view of the landscapes, it is relaxing especially on evenings.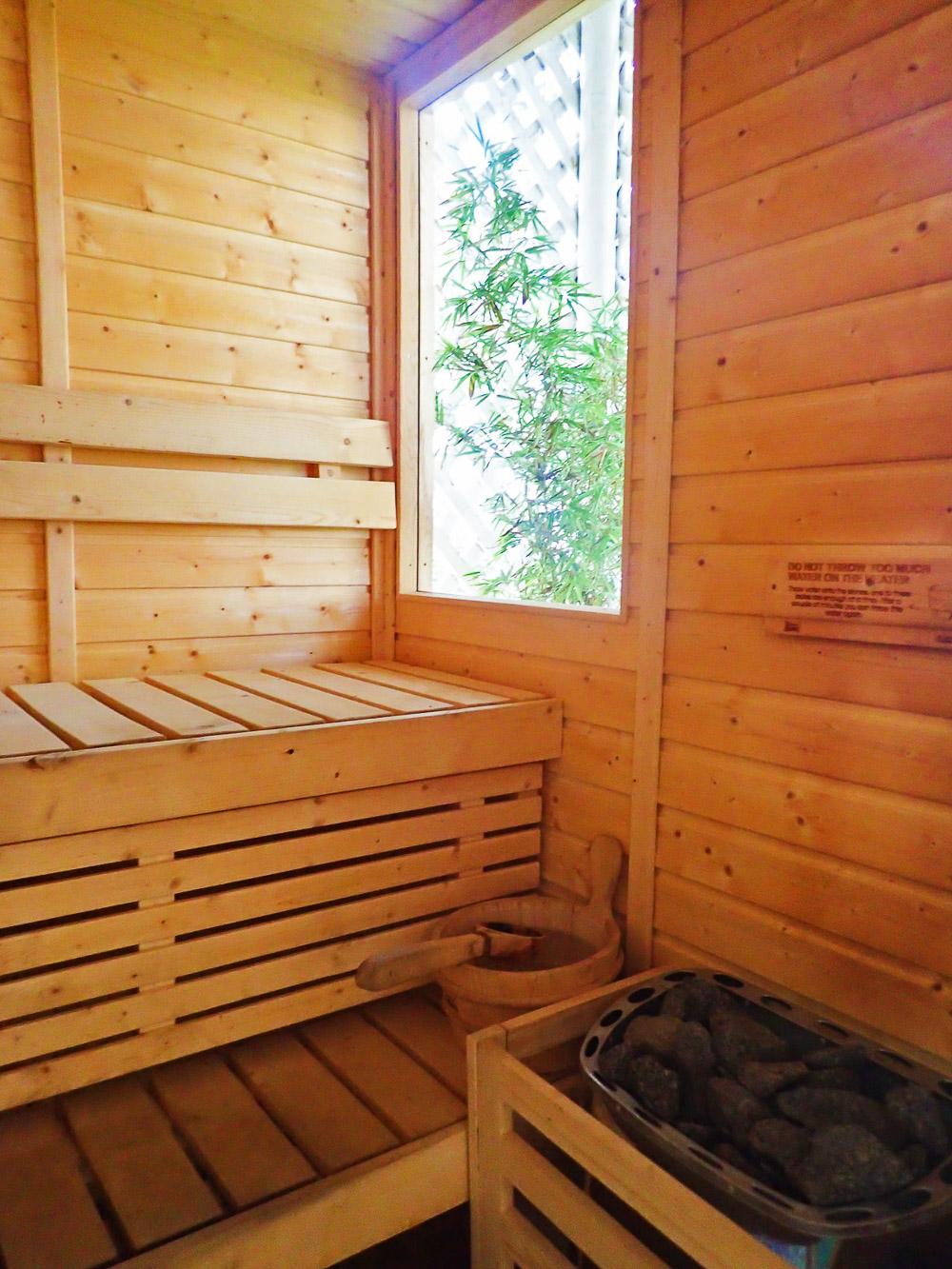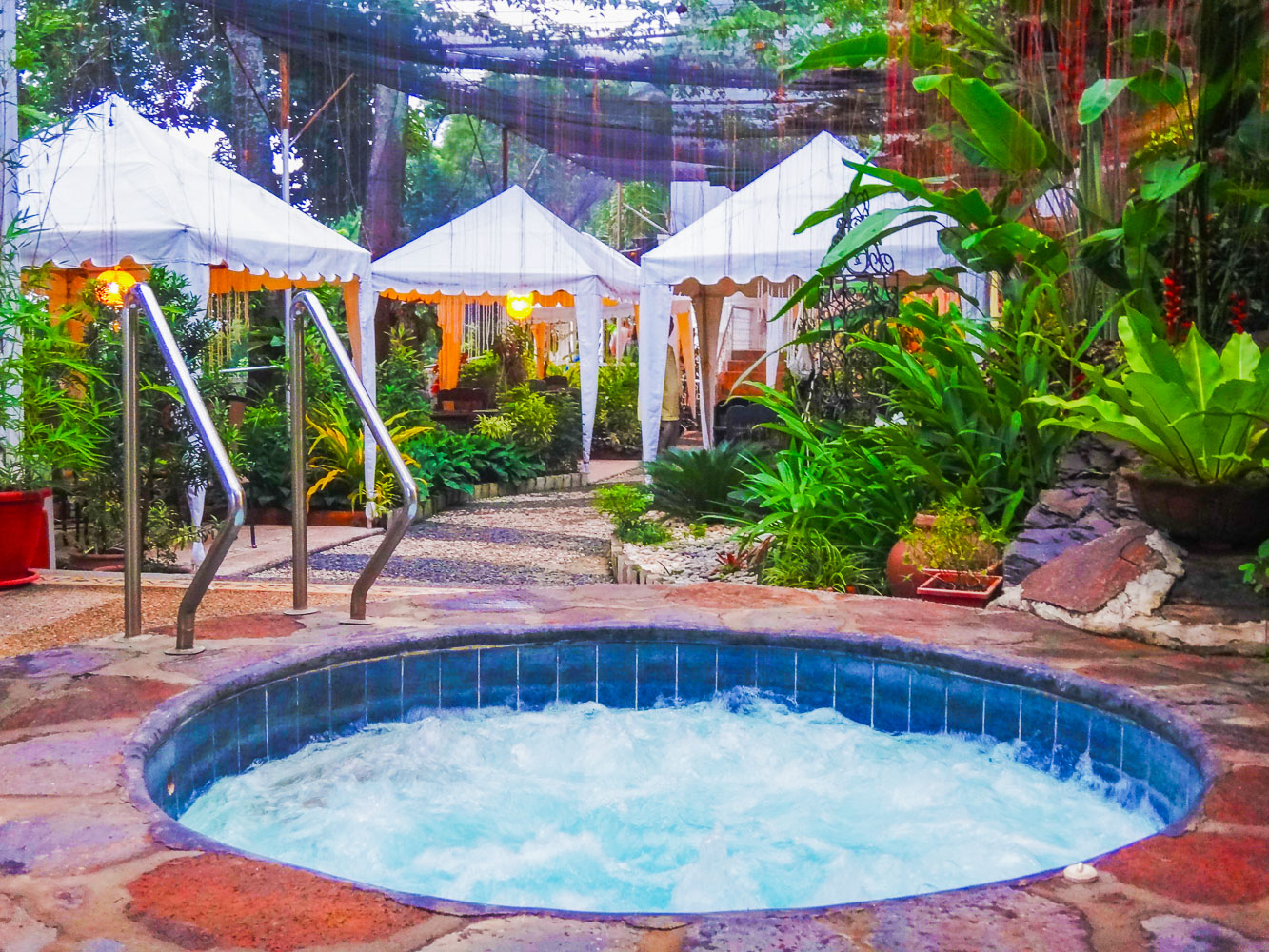 After thoroughly relaxing in Luljetta's pools, you can also get a full-body massage with a view; the spa has bamboo huts exactly for this purpose. Couple it with other pamperings like a body scrub and foot spa for you to feel relaxed all over.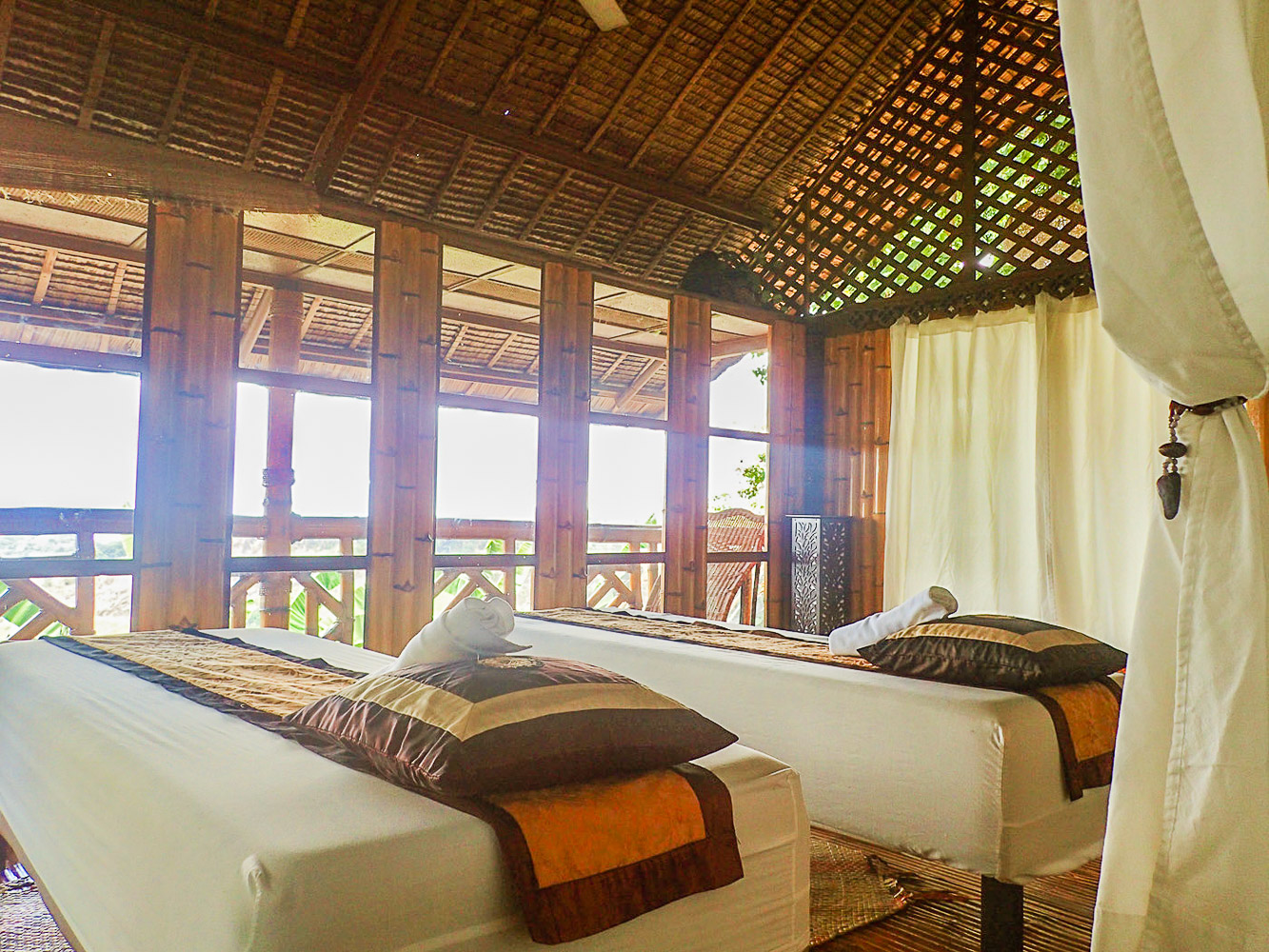 Soak in the beauty and quiet in every spot.
Luljetta's has so many beautiful spots for you to simply sit and soak in the beauty around you – there are lounges, huts, and outdoor reclining seats. You can also just simply walk around, occasionally looking up the trees and stopping to see the brightly-colored flowers. And as the hanging gardens and spa has many tiers, you can find yourself happily "discovering" a room or a corner where you can simply sit and enjoy the beauty of doing nothing.
A word of caution, though: going up and down Luljetta's occasionally steep stairs which follow the curve of the mountainside can be taxing for physically challenged people or pregnant women.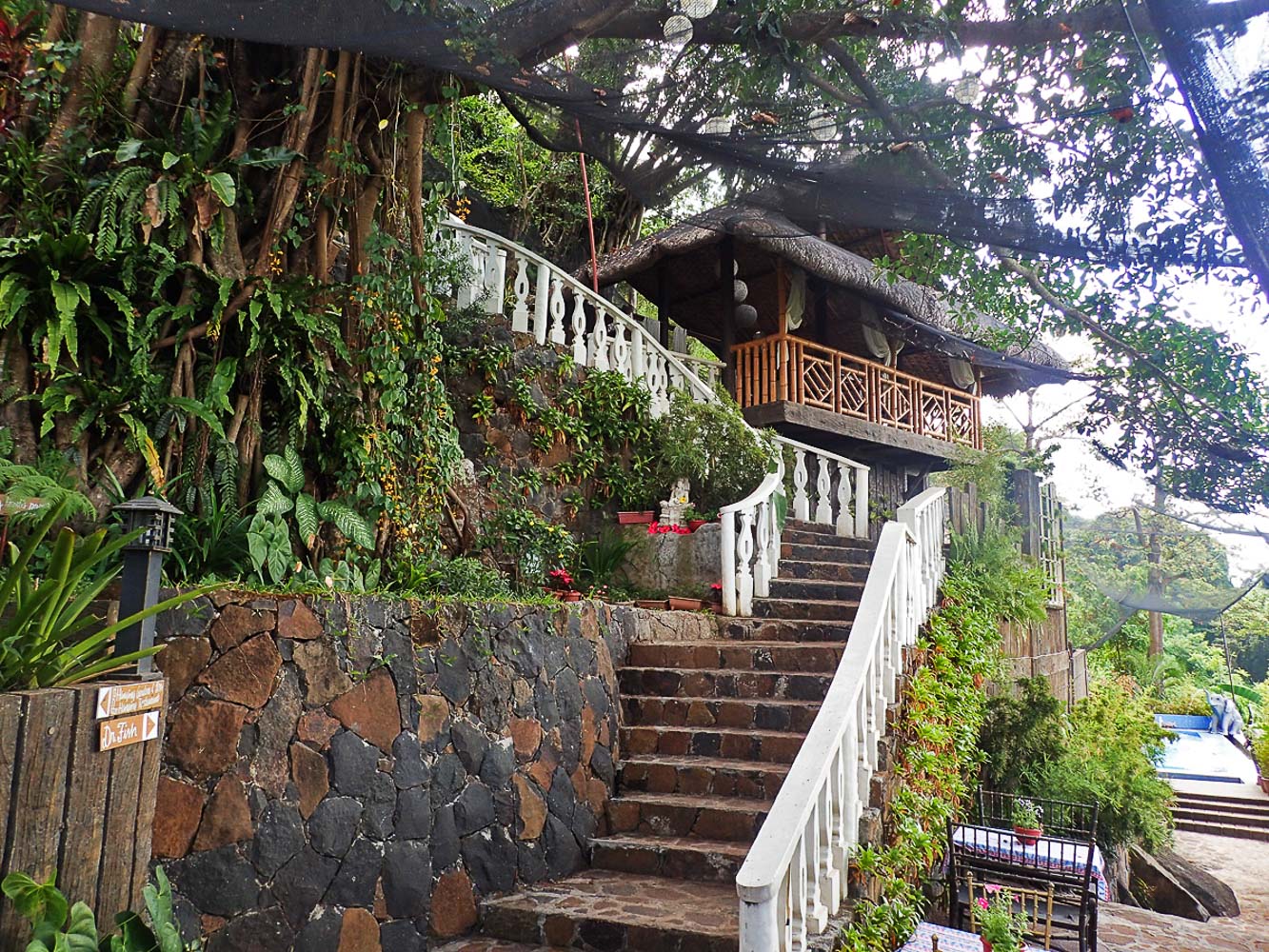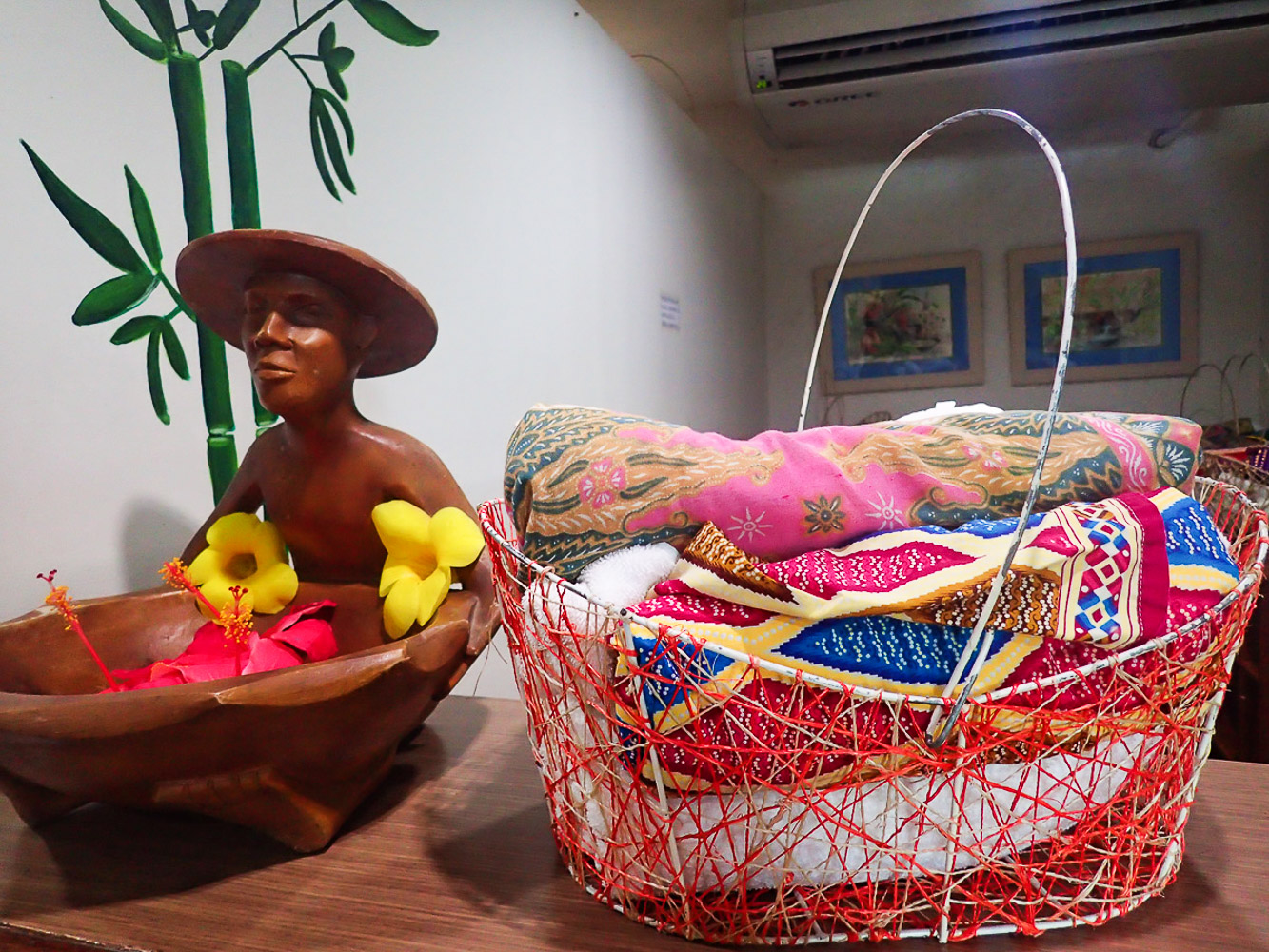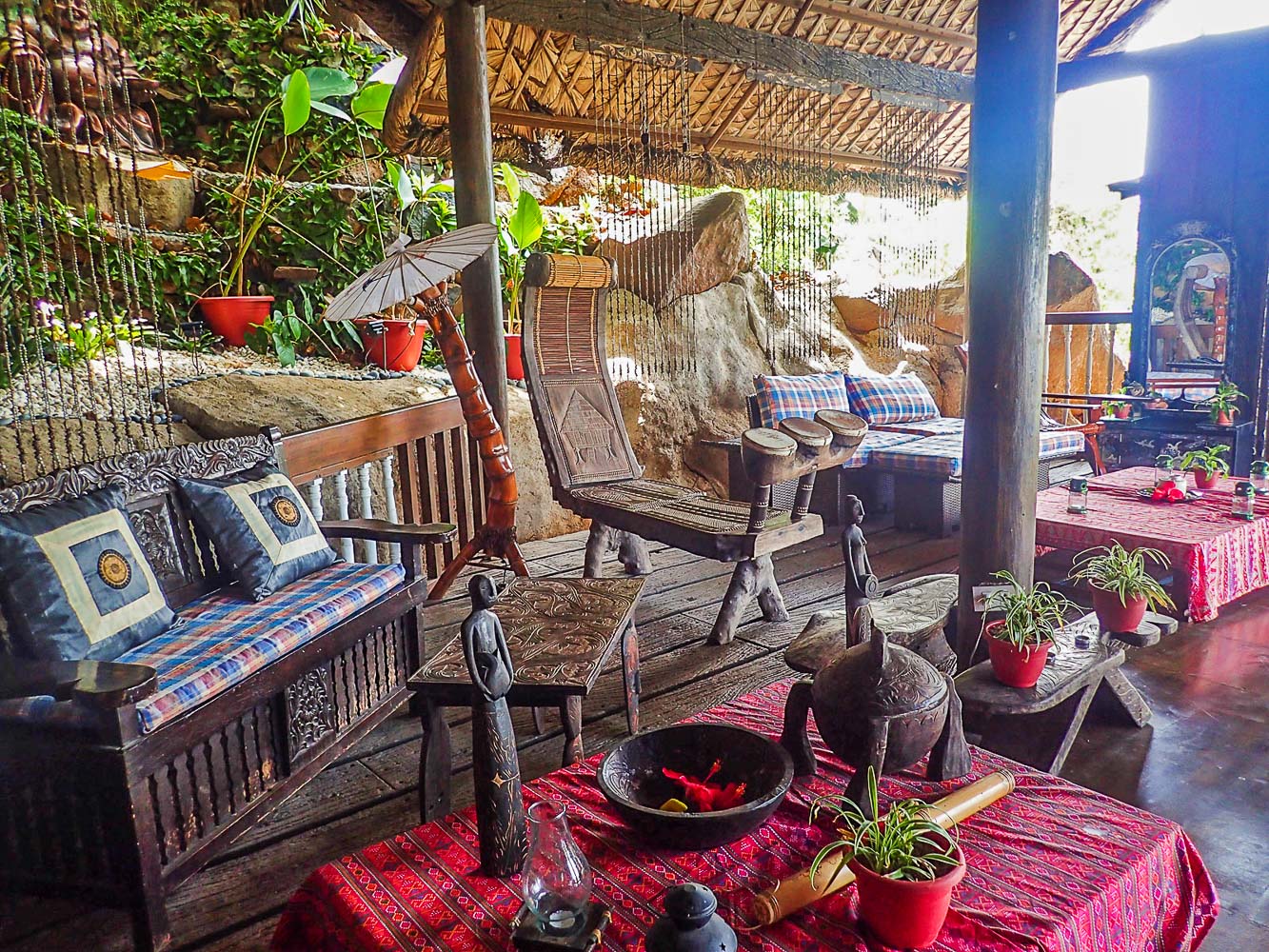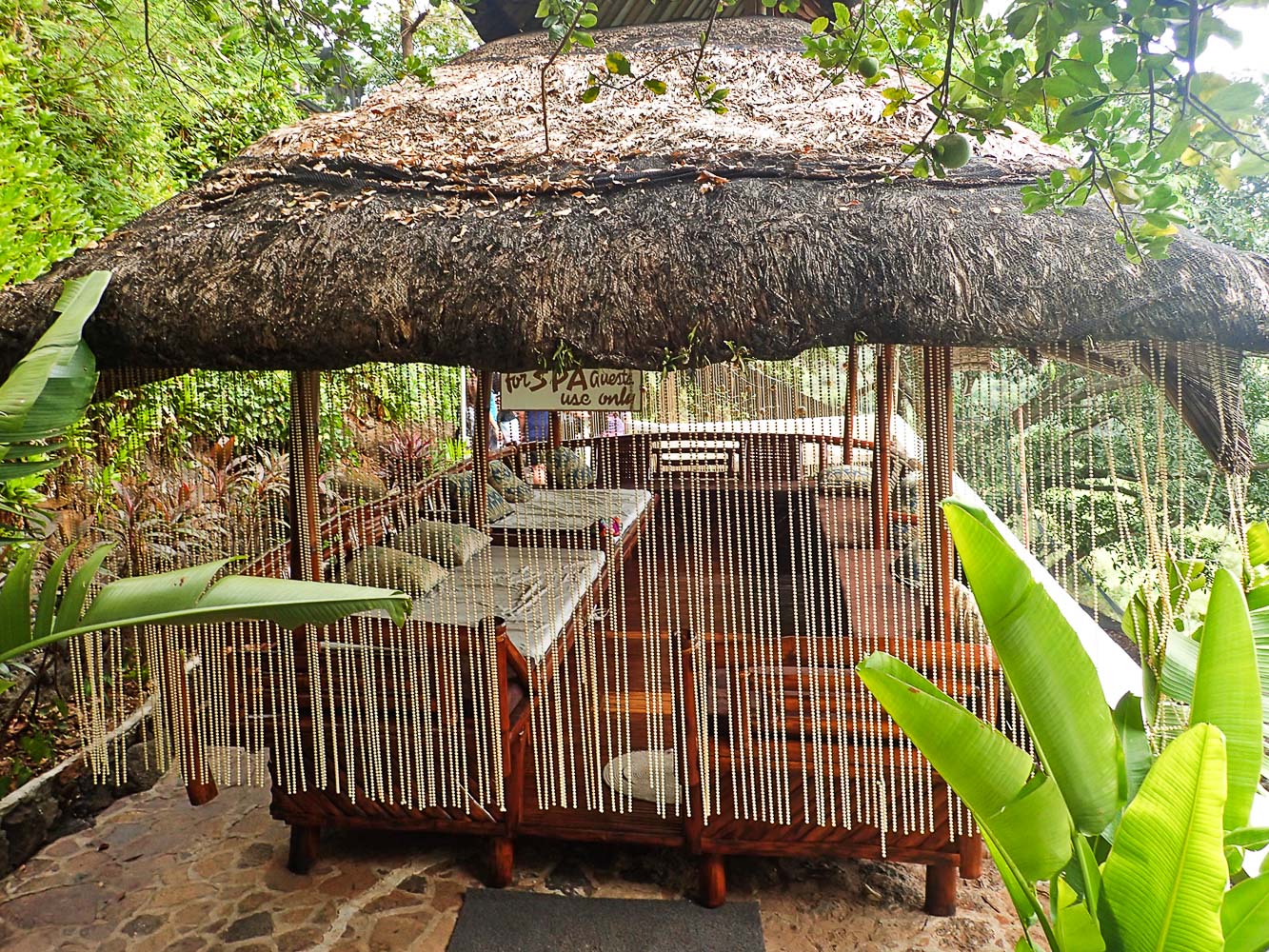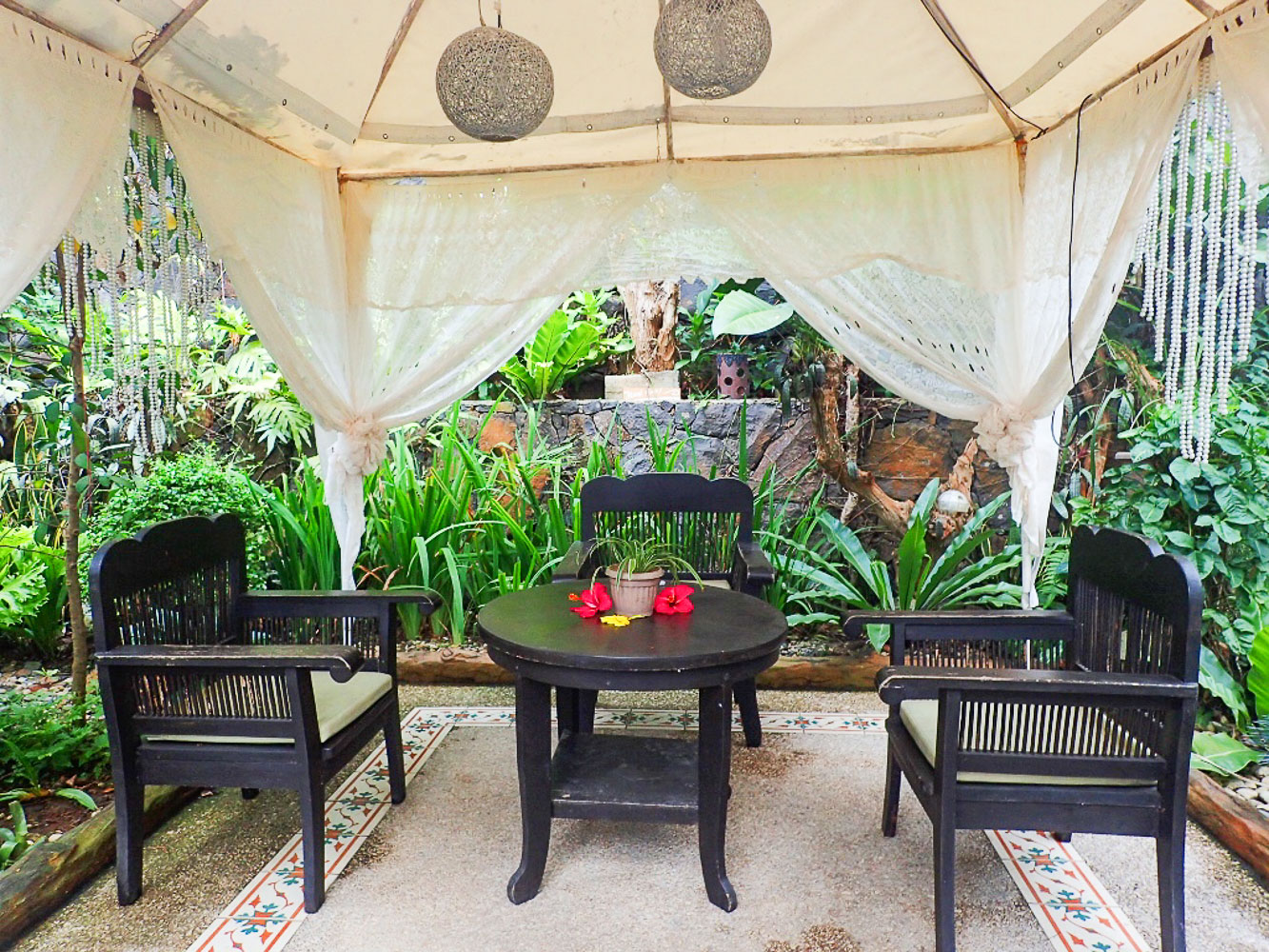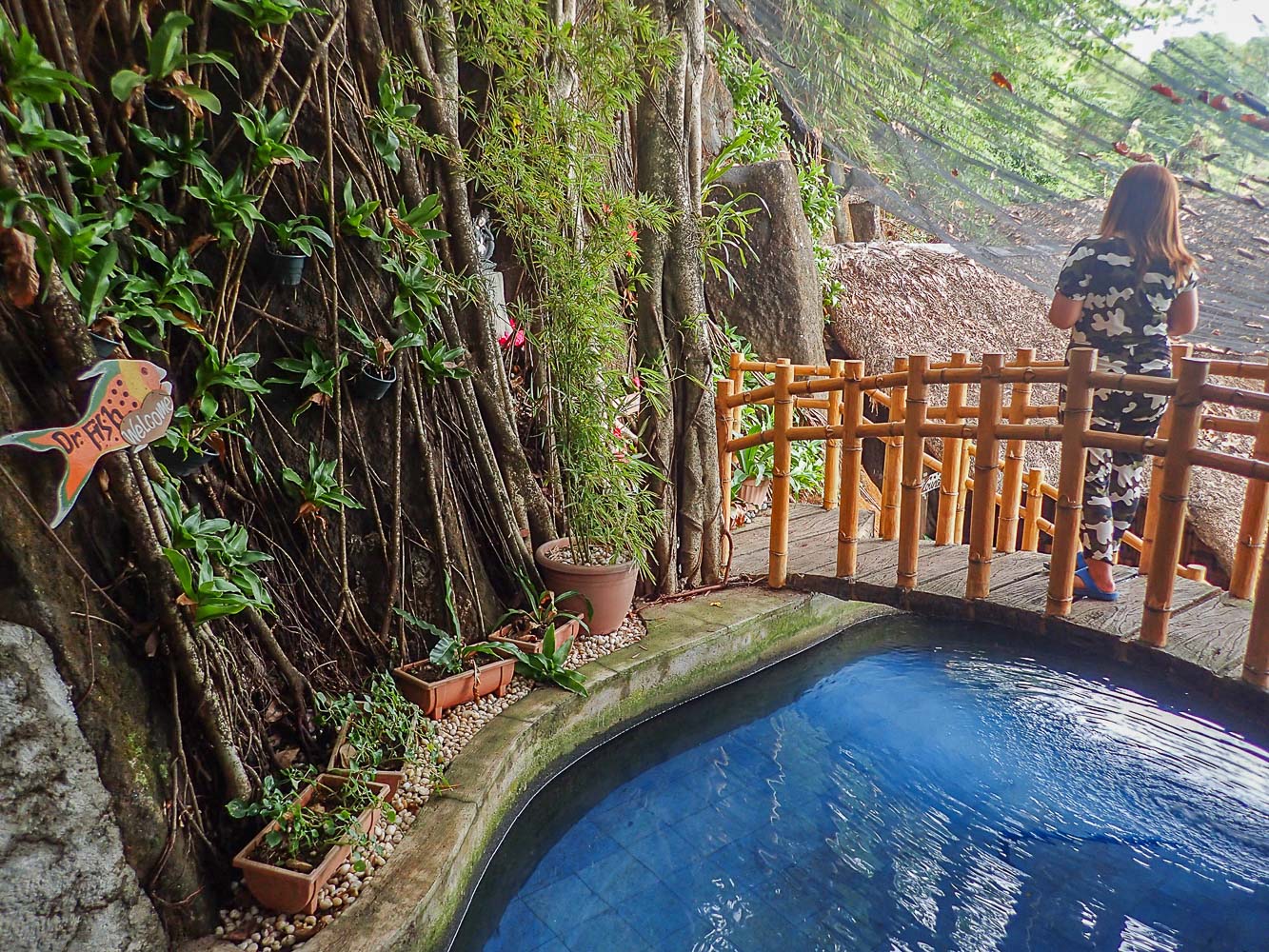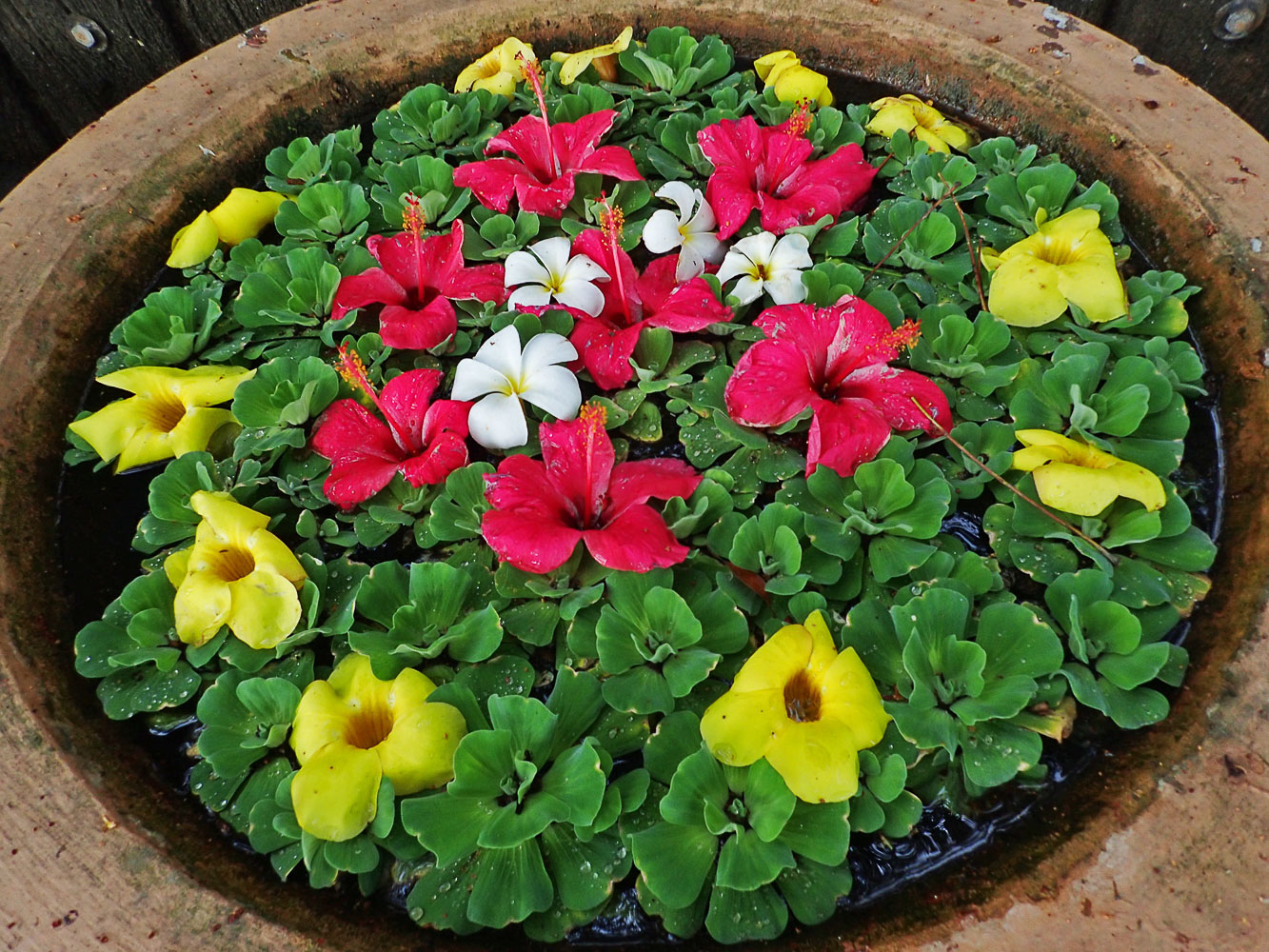 Nourish your body and soul.
Enjoy Luljetta's delicious, healthy food, from a simple snack of Antipolo suman and their best-selling lemongrass iced tea, to a full-course meal prepared by their resident chef. The menu for the full-course meal changes seasonally. Food is fresh and healthy, and the greens from their salads come from their small organic farm.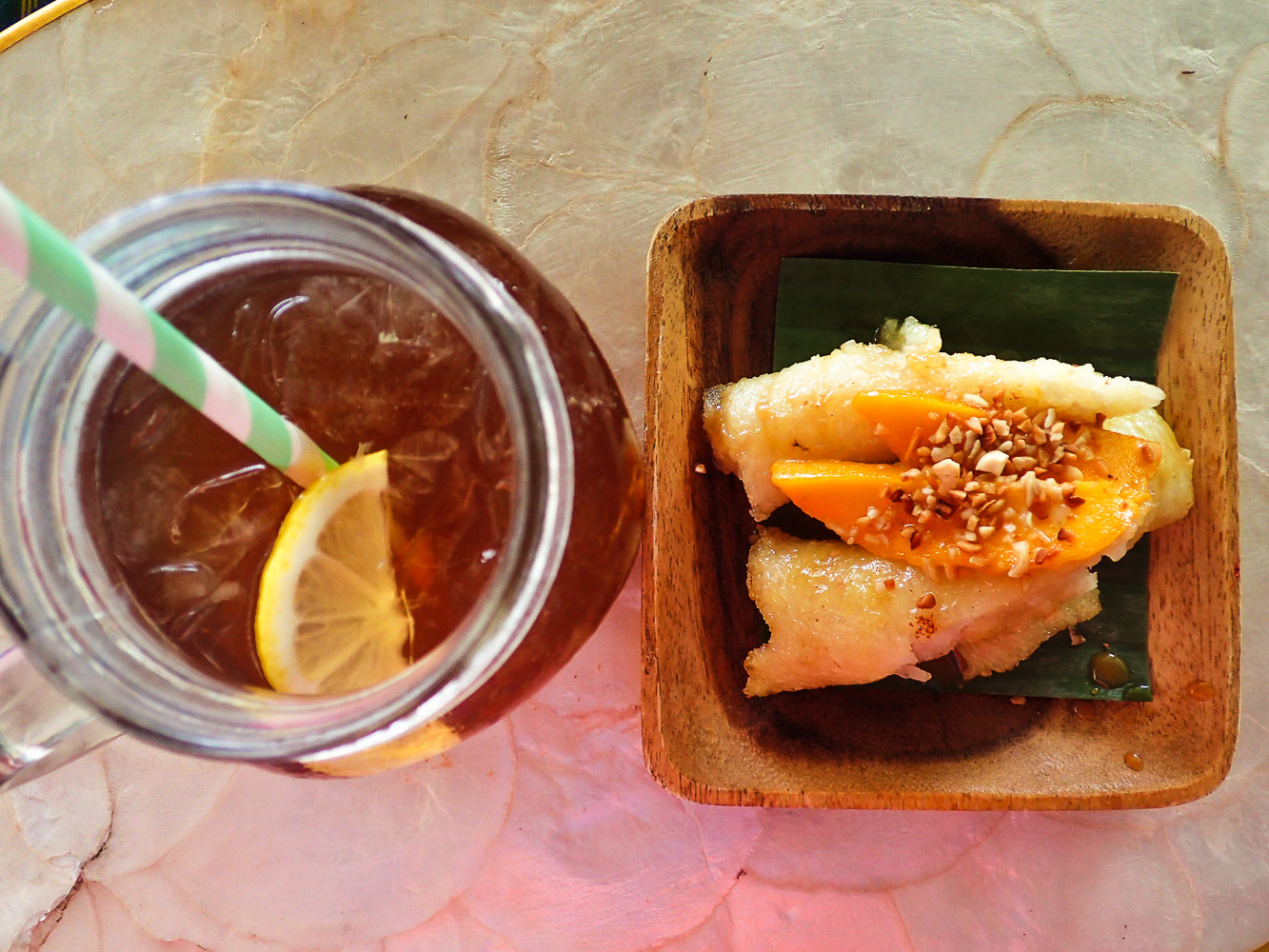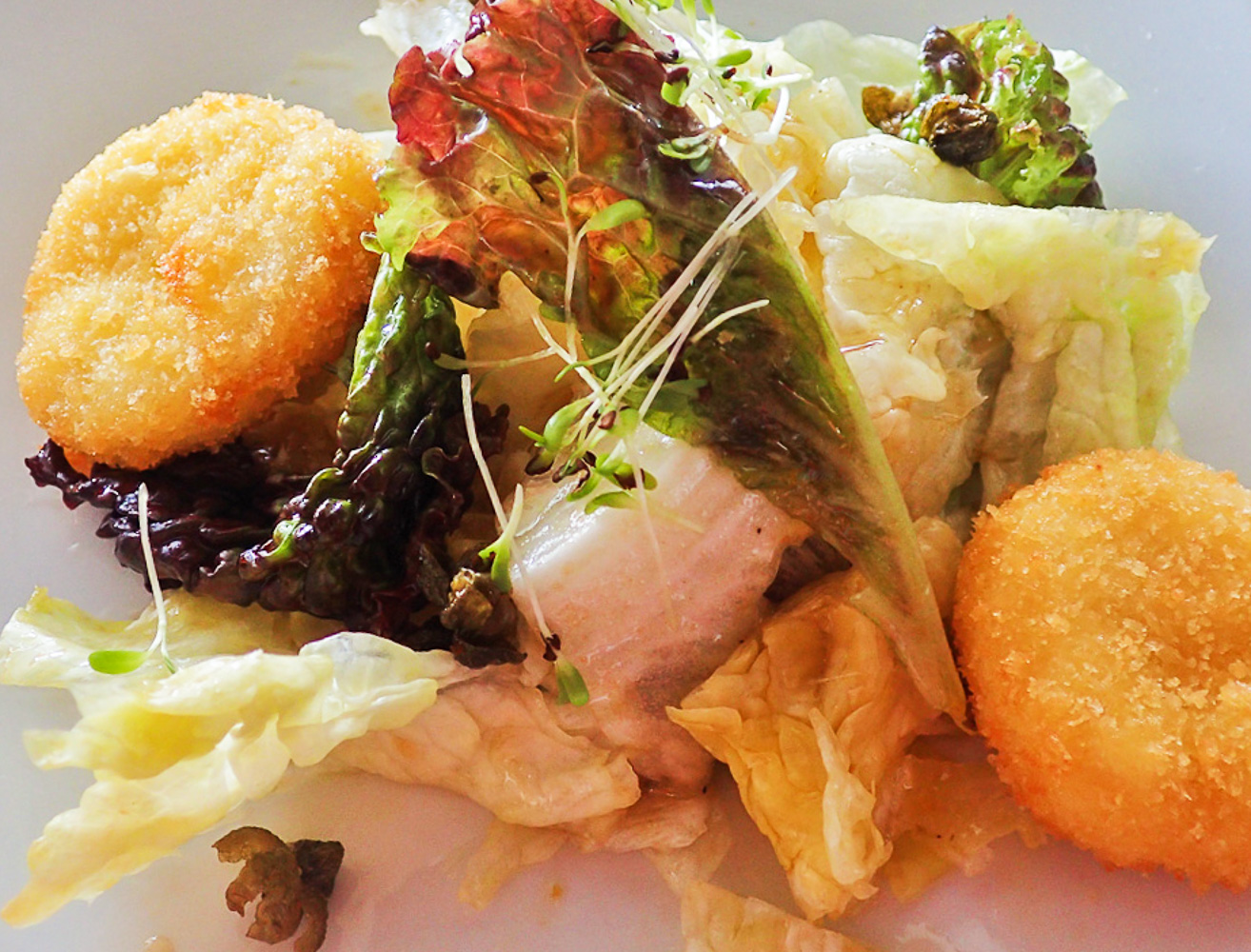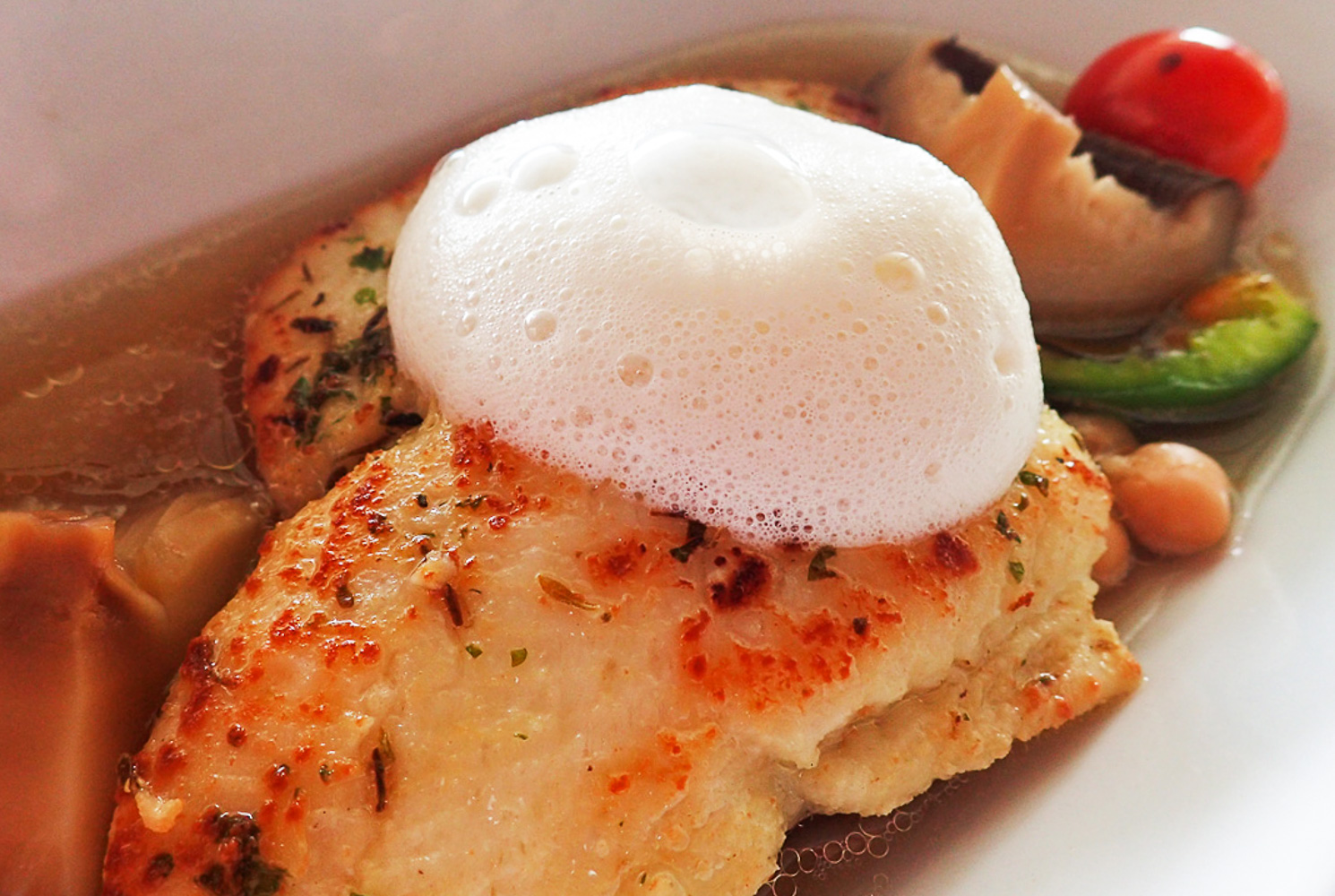 Even dining in Luljetta's is a relaxing experience, as their cafe also has a sweeping view of Antipolo's landscapes and beyond.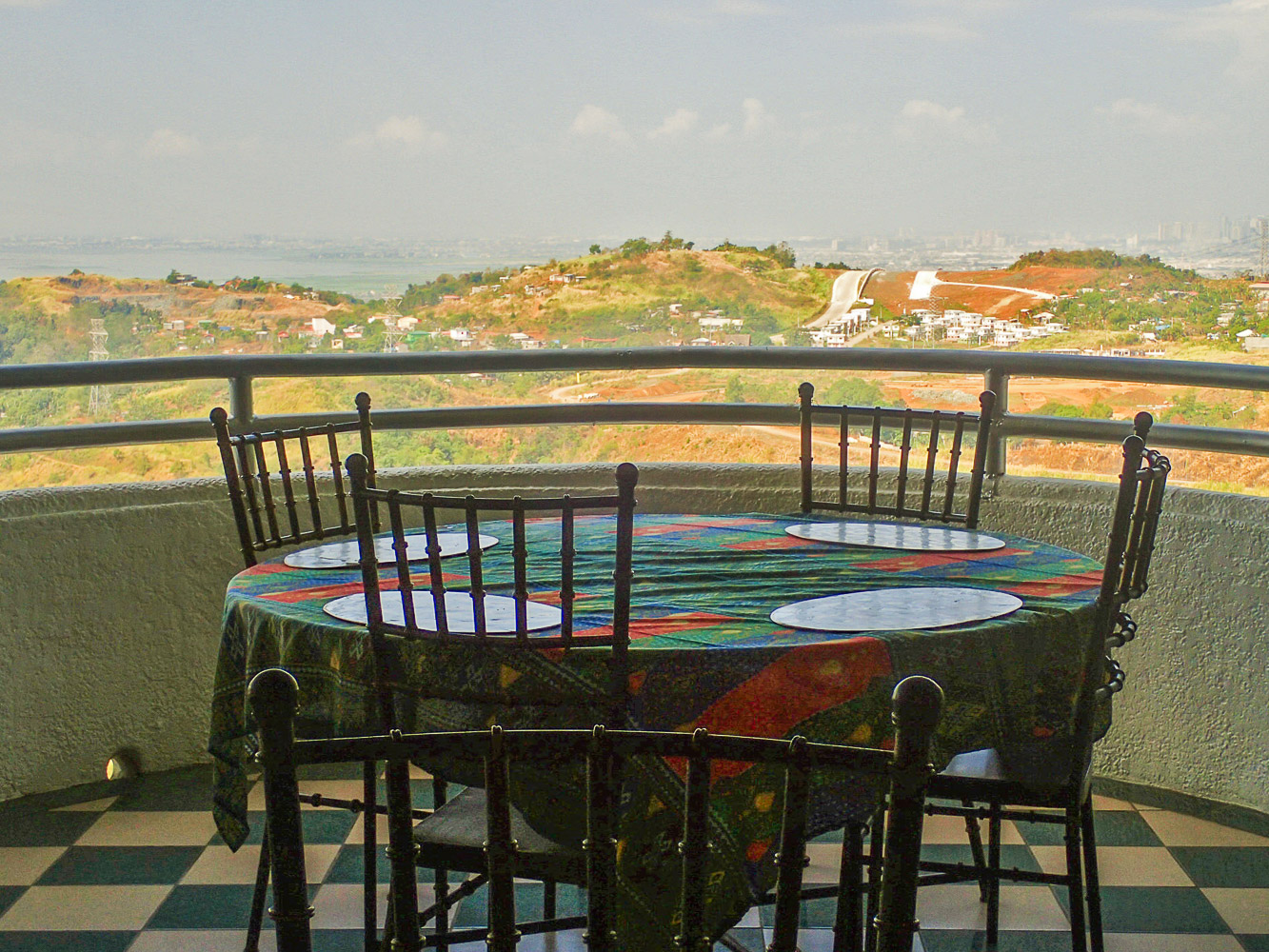 While Luljetta's feeds your body with wholesome food, its surroundings can also feed your soul. Almost every place you turn to has inspiring quotes and reminders. Simply walking around and reading the quotes is already relaxing.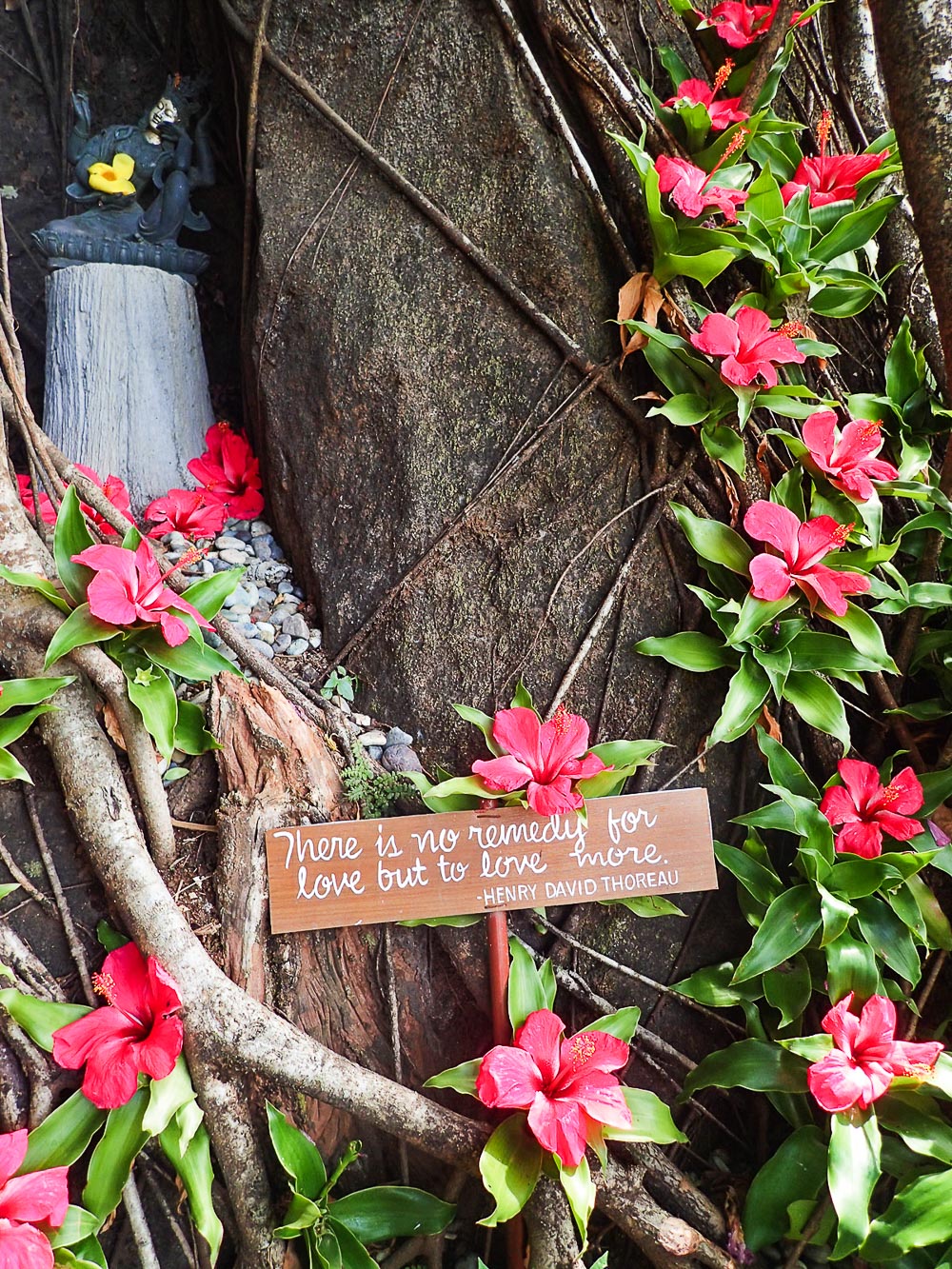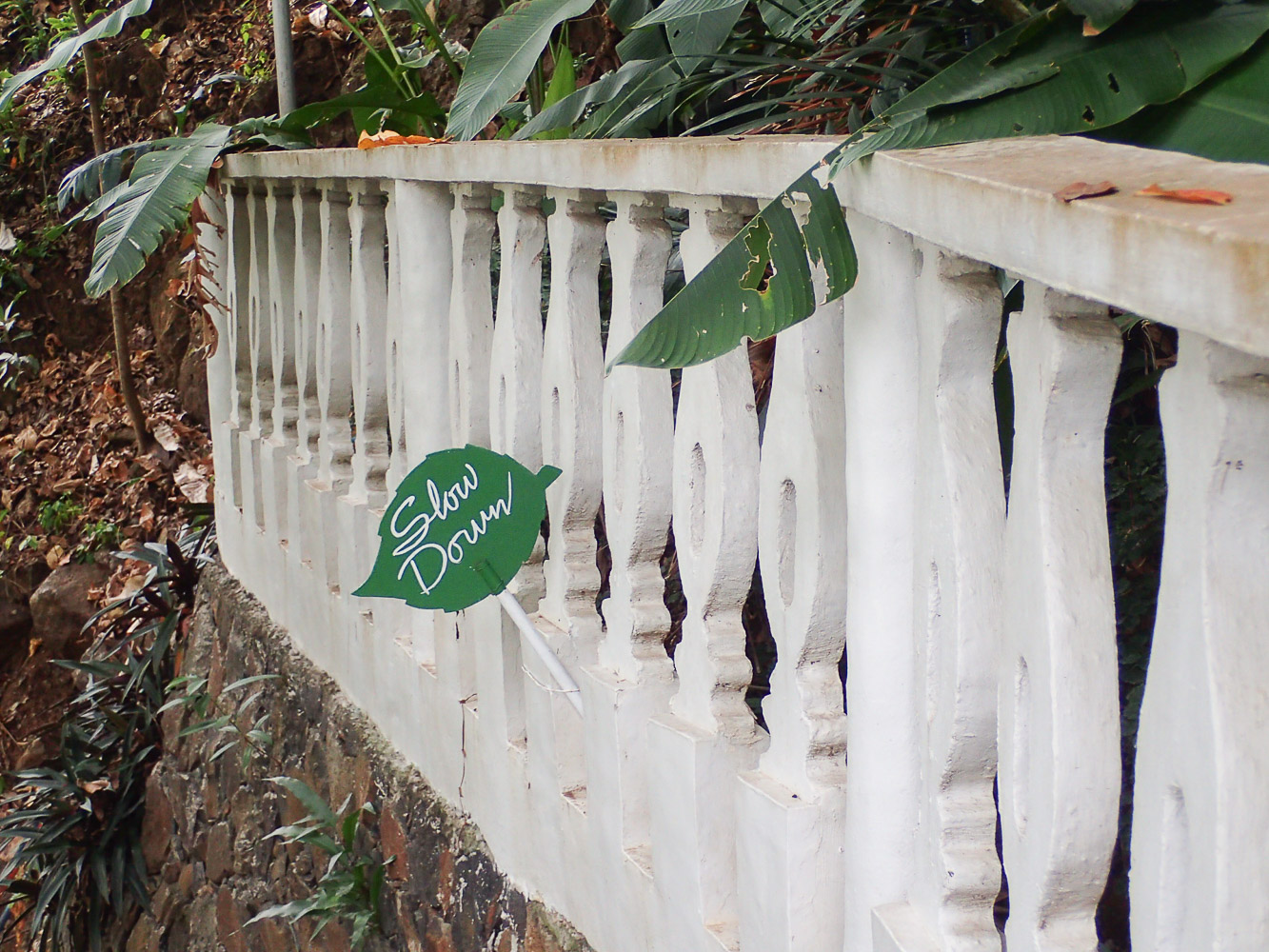 To also keep the good vibes and energy, Luljetta's also has a movie house where it only runs feel-good – usually comedy or romantic comedy – movies.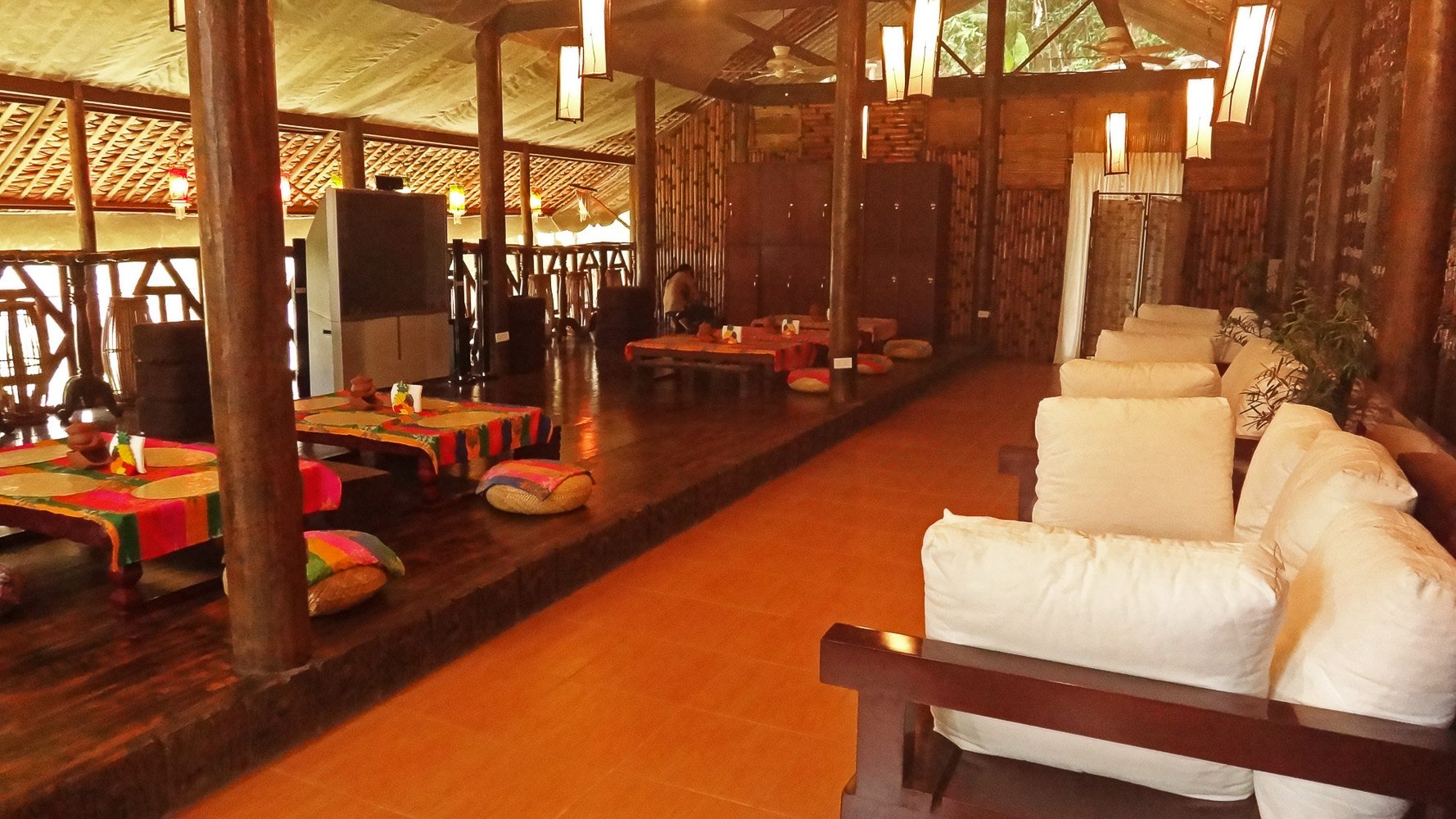 With Luljetta's beautiful surroundings and pamperings, your body, mind, and soul can take a full and much-deserved rest.
How to get there: Take an Antipolo-bound jeep or van from Edsa-Shaw or Cubao. Get off at Antipolo Church and take a tricycle to Luljetta's. Tell the driver to take you to Loreland Resort. Travel time is usually less than an hour.
Budget: Spa experience starts at P1,100 for five hours inclusive of snack and drinks. You can check out the different spa offerings here. For overnight stays, you can check in at the neighboring Luljetta's Bed and Breakfast.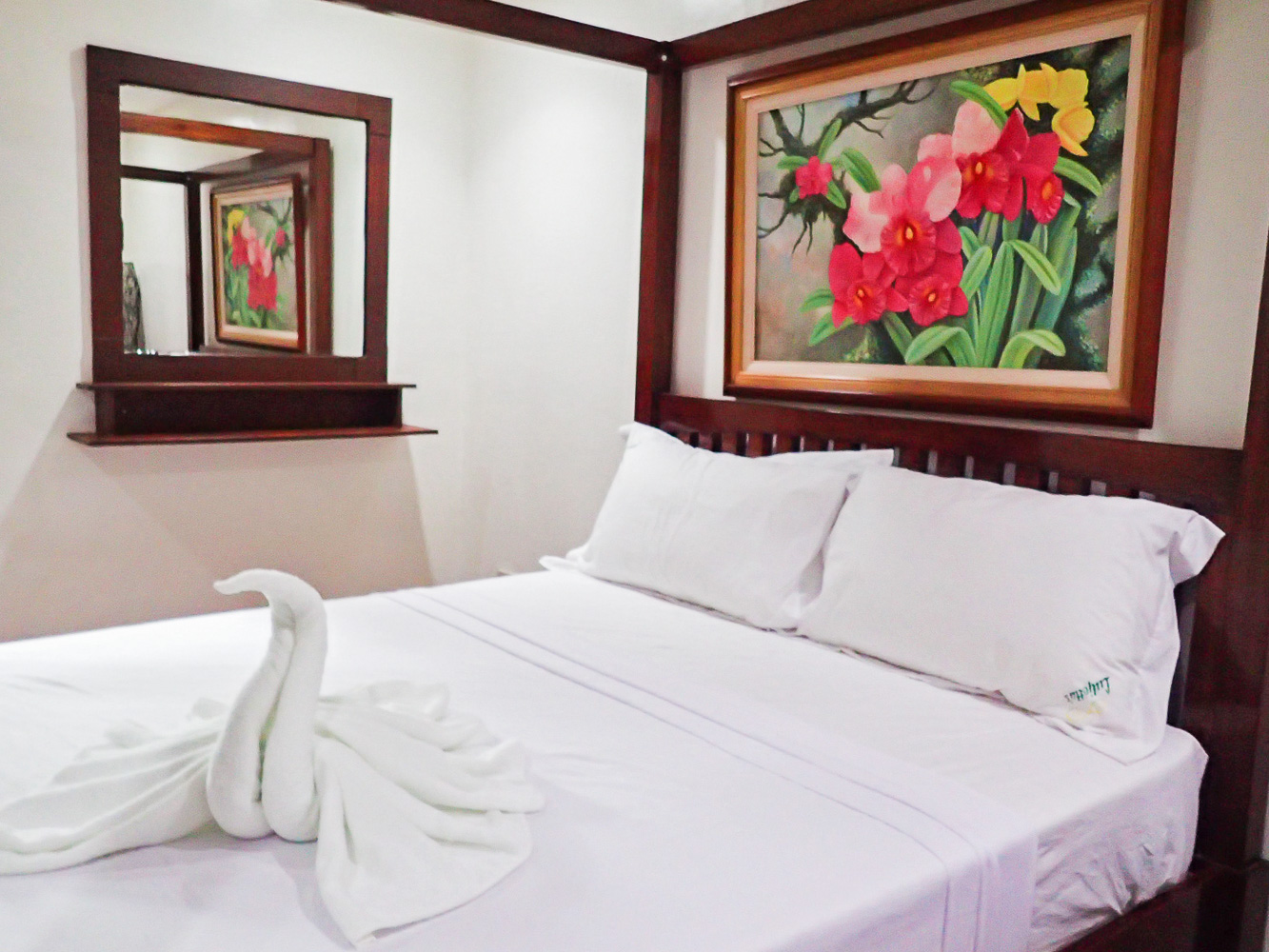 Reservations: While they accept walk-ins, they prioritize guests with reservations. So reserve ahead of time.
– Rappler.com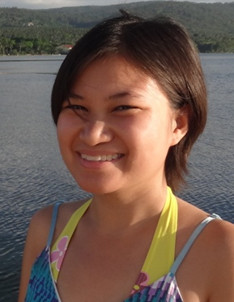 Claire Madarang is a writer, traveler and seeker. Her wanderlust takes her on adventures like backpacking for 7 weeks straight. Her seeking leads her to different wellness practices like meditation and healthy (mostly vegetarian) eating. Follow her adventures, tips and epiphanies at her blog, Traveling Light.