The theme park is set to open in central Japan in 2022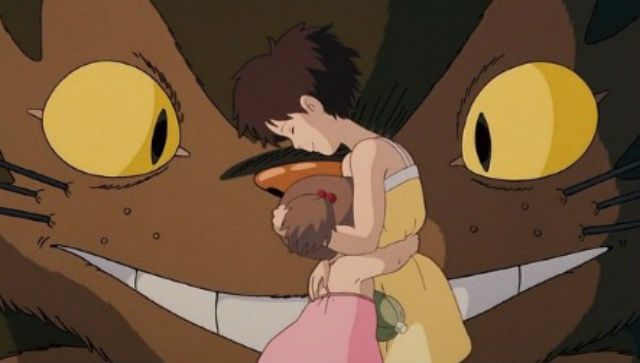 TOKYO, Japan – The fantasy world of Oscar-winning animator Hayao Miyazaki will come to life as a theme park set to open in central Japan in 2022, the regional government said Wednesday, April 25
Miyazaki is the co-founder of Studio Ghibli, Japan's premier animation studio, and renowned internationally for works including Princess Mononoke and Spirited Away.
Studio Ghibli has released a basic concept for the vast park to be built by 2022 near Nagoya in Japan's Aichi region. 
It will feature rides and forest trails based on the master animator's popular fantasy films, including My Neighbor Totoro, Kiki's Delivery Service and Howl's Moving Castle, according to the Aichi government.
The park will also be dotted with the European-themed brick towers that appear frequently in Miyazaki's work, as well as giant installations of spider- and boar-shaped spirits in imaginary landscapes that evoke Japan's mythical and idyllic past.
The park will be built at the Expo 2005 Aichi Commemorative Park in Nagakute city, the local government said.
Its construction cost and other details were yet to be decided, an Aichi official told Agence France-Presse.
Miyazaki is among the world's most acclaimed animators, with huge followings in Japan and abroad.
Spirited Away won the Oscar for best animated feature in 2003, the first Japanese film to do so, and also scooped the Golden Bear prize at the Berlin International Film Festival, among other major gongs.
Studio Ghibli already operates the hugely-popular Ghibli Museum on the outskirts of Tokyo. 
Tickets for the museum only go on sale at the beginning of each month and regularly sell out within hours. –Rappler.com
Planning a trip to Japan soon? Browse through Klook for all the activities you can do in Japan and enjoy P688 off when you book using our coupons.