'Tis the season of rains, typhoons and surfing!
MANILA, Philippines – While clear skies and blue waters are scarce on beaches this rainy season, surfers — newbies and veterans alike — have more waves to ride, thanks to the winds brought about by monsoon and typhoons.
Now is the time to head over to famous surf spots like San Juan, La Union and the world-renowned Cloud 9 in Siargao, Surigao del Norte. 
READ: Siargao among CNN's best surf spots
But for those who would like to try something different, below are some places you might want to check out. While seasoned surfers may already know these spots, beginners or those who have tried surfing only a few times may want to play with the waves here — and do some sightseeing, too!
1. Liwliwa, San Felipe, Zambales
For Manila-based surfers and newbies, Liwliwa is convenient for a weekend getaway. Closer to Manila than the more famous surf spot in La Union, here you will find long beaches of volcanic ash, mountains, sunsets and, of course, waves!
You might find new friends, too, when you crash in one of the hammocks or bunk beds of a hostel for backpackers. Their policy: "No strangers here."
2. Pagudpud, Ilocos Norte 
Yes, Ilocos Norte is not only about windmills, churches, lighthouses and white beaches. The popular Blue Lagoon in Pagudpud is actually a spot not just for the usual surfers but also for kite surfers.
While the sea won't probably be blue this rainy season, you can count on some great waves.
Here's a surf video shot in Blue Lagoon:
3. Gubat, Sorsogon
Known internationally for its whale sharks, Sorsogon has almost become synonymous with these gentle giants.
But a few hours away from Donsol's whale sharks are the almost-deserted beaches of Gubat, where you can walk for kilometers on the powdery dark sand and barely see other people. Here, you will always have your own wave to ride and not worry about bumping into other surfers.
Watch the local Gubat surfers in action; you can even ask them to teach you a thing or two.
Get to know some of the Gubat surfers here: 
There are plenty of sights to check out less than an hour away from Gubat. Visit the old Spanish church and ruins at Barcelona, Gubat's neighbor, and take a dip at Bayugin Falls in Bulusan.
You may also paddle a boat or kayak at Bulusan Lake.
4. Puraran, Baras, Catanduanes
With Catanduanes being the usual gateway of typhoons to the Philippines, you can just imagine how big the waves here are. The waves are not exactly recommended for newbies during typhoon season, but those who dare can give them a try.
The waves are so overwhelming at Puraran Beach that two Australian surfers named them "Majestic."
For beginners not up to the ride, all is not lost — Puraran has unspoiled white beaches and rugged rock formations, among other natural attractions.
Check out the sights in Puraran in this video: 
5. Calicoan, Guiuan, Eastern Samar
Eastern Visayas [not just Eastern Samar] is an off-the-beaten path destination worth exploring, with its beaches, caves, waterfalls and more. Surfer or not, one should pay a visit to this lesser-known region of the Visayas.
Eastern Samar: Surfing's last frontier
Aside from relatively unexplored white beaches, Calicoan Island has great waves. There is also a surf camp for beginners.
See more of Calicoan here: 
6. Cantilan, Surigao del Sur 
Far down south of the Philippines are more swells that occasionally bring the perfect wave. One of them is Cantilan. Since this province is not exactly tourist central, travelers can delight in its pristine islands. Like Calicoan, there are also surf camps here. 
Here are some shots from the 2012 surfing competition at Cantilan: 
7. Dahican, Mati, Davao Oriental
Dahican Beach offers excellent waves for surfers and skimboarders alike. And, it doesn't hurt that it has a seemingly endless stretch of white beach either — 7 kilometers!
Prepare to rough it and camp on the sands if you want to stay overnight in this paradise. You can keep company with the Amihan Boys, Dahican's homegrown surfers and skimboarders. You can surf with them and ask them for tips.
See more of Dahican here:
For those who want to see more surf spots in the Philippines, check out this list. – Rappler.com
You can also read: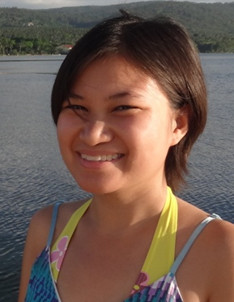 Claire Madarang is a writer, traveler and seeker. Her wanderlust takes her on adventures like backpacking for 7 weeks straight. Her seeking leads her to different wellness practices like meditation and healthy (mostly vegetarian) eating. Follow her adventures, tips and epiphanies at her blog, Traveling Light.