Now visa-free for Filipinos, Myanmar is opening itself – and its cultural treasures – to the world even more. This writer shares what she saw on Myanmar's streets and temples
YANGON, Myanmar – My first glimpse of Myanmar (then Burma, though the name now is still contested) was an uprising. Through the movie Beyond Rangoon I saw a display of people power reminiscent of the Philippines' EDSA. And in the middle of it all was Aung San Suu Kyi, the poised and authoritative leader against the military regime. To my impressionable elementary student's eyes, and even up to now, to me, she was – is – every inch her country's heroine.
Over 15 years later, I am flying as a tourist to Myanmar, which I heard has bucket list-worthy temples and sights akin to Cambodia's Angkor Wat. The military has seemingly loosened its grip on the country, Aung San Suu Kyi is free from her 15-year house arrest and has won a seat in the Parliament, and the country is opening itself up more to tourism. And, starting this year, we Filipinos need not get a visa to visit.
(READ: Visa-free: Myanmar opens up to PH tourists)
The expected and unexpected
Still, the country was closed off by the military for several years, and so I heeded some tourists' and blogs' warnings on Myanmar's lack of infrastructure and conveniences. Sure enough, when I land on Yangon, I find that my mobile roaming is not working. The spacious, carpeted, and glass-walled airport, though, is a pleasant surprise. So is the Wi-Fi connection in hotels and some restaurants or cafés in Yangon, Bagan and Mandalay. 
And yes, there is even Wi-Fi at Shwedagon Pagoda, one of Myanmar's most famous temples. While few, if any, can be considered high-speed connection, it's enough to communicate with family and friends back home, much to the surprise of people I had informed of my possible unreachability throughout my entire trip.
Not expecting to encounter an ATM anytime soon, I brought all my travel money – crisp, flawless dollar bills, as required for currency exchange – with me, but I realize now that I did not have to. While ATMs in Myanmar are not as abundant as the ones in  Manila, there is one in the airport, and in some of Yangon's tourist areas. 
(READ: The many hitches of Myanmar)
Golden magic
The historical and the modern, the religious and the secular, blend together on Yangon's streets. British colonial buildings, Western buildings, and the golden stupas of temples line the cityscape. Locals in longyi (a traditional sarong worn by both men and women) – and occasionally, some in jeans and shirts – walk alongside Buddhist monks in red and ochre robes. 
While its streets make for an interesting walk, the highlight of my Yangon visit – and probably for most tourists – is the 2,500-year-old Shwedagon Pagoda. At the center of the complex of hundreds of temples is a golden pagoda rising to almost 110 meters, plated with real gold and encrusted with over 4,000 diamonds, making a strong case for the sign that greeted me at the airport: "Welcome to the Golden Land." 
While the pagoda is already beautiful on a clear day, it is truly a sight to behold at nightfall, when its gold dramatically stands out against the dark blue sky.
Gold is not the usual make of temples in Bagan, over ten hours by land from Yangon. After sunrise and before sunset, though, the sun lights the over 2000 earth-colored temples rising from lush green plains into reddish gold flames. With only the centuries-old temples, the greenery, and no modern buildings in sight, biking around Bagan's archaeological site feels like a journey to ancient Myanmar.
Less than 10 hours away by land is Mandalay, where gold, literally and symbolically, is very much abundant, as this is the country's last royal capital. Here stands the sole remaining part of Myanmar's royal palace – the once-golden Shwenandaw Monastery, whose gilt-covered façade has given way to bare teak, but with detailed, intricate carvings. Many other temples and monasteries are still gilded, though, including the hilltop temple of nearby Sagaing. 
Generous servings of hospitality 
I cannot write about Myanmar's spicy cuisine without writing about its people's hospitality. A rice meal ordered in a typical Burmese restaurant is not just a rice meal. With my order of a fish curry and rice, for example, I get a platter of raw vegetables with dip, at least three side dishes of sautéed vegetables, and dessert. All these for 3,500 kyats (roughly US$ 3.50).  
I ask for a Burmese specialty of savory, spicy, and slightly bitter pickled tea leaf salad for 1,000 kyats (roughly US $1) and find its portions good for two people. Burmese shopkeepers in Bagan let us sample their delicacies for free – one even had to climb a palm tree to let us taste its juice – and did not even ask us to buy. A woman who painted my face with thanaka, a Burmese makeup and sunblock made from ground bark, would not take a tip. Going the extra mile seems to be second nature to the Burmese. 
This hospitality also extends to the streets. The people I pass by are generous with their smiles. Locals always take the trouble to point out what I'm looking for when I ask for directions. Once, when my backpack fell on the mud, locals on the scene brought wet tissues and cloth, helped me wipe the mud off, and would not leave until I assured them my bag was all right.
Not all locals are friendly and helpful, though. There are still taxi drivers in Yangon who try to overcharge, and there are the horse cart drivers in Bagan and taxi drivers in Mandalay crowding around the doors of arriving buses and shouting for passengers before we can even get off. In Mandalay, our bus driver had to swing a stick at the persistent mob to clear a path for us.
Still, my travel companions and I are floored by the friendliness of the people of Myanmar. This is the spell Myanmar weaves on you. You will want to return.  
Freedom in Myanmar?
Several years ago, mentioning Aung San Suu Kyi to a local may get you and the local you talk to in trouble; now, you may talk about her and politics in general. In fact, at least three of the streetside book stalls I encounter in Yangon carry Aung San Suu Kyi titles. "You can talk politics as long as you don't voice out extreme opinions," a local cautions. But, to avoid possibly sticky situations, my travel companions and I decide not to talk politics at all.
I want to at least have a more intimate feel of Burmese daily life, though. I was planning to do a homestay for one night or more, only to find out that the government does not allow foreigners to sleep at locals' homes. While a Burmese friend is quick to point out that: "It's not like they have the time to check all our homes," better to be safe than sorry. 
I am hopeful, though, that with Myanmar gradually opening itself up to the world, things can change in a few years or so. For now, I wish for the day when I can easily find and join a political-themed tour with emphasis on Aung San Suu Kyi, who first introduced me, albeit indirectly, to this beautiful golden land of ancient temples and warm people. –Rappler.com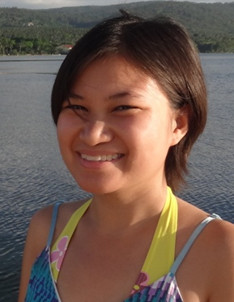 Claire Madarang is a writer, traveler and seeker. Her wanderlust takes her on adventures like backpacking for 7 weeks straight. Her seeking leads her to different wellness practices like meditation and healthy (mostly vegetarian) eating. Follow her adventures, tips and epiphanies at her blog, Traveling Light.