Going on a date, with friends, or just looking for something new to do? Try these dates for P1500 and below for two
MANILA, Philippines – Sometimes you just need a break from the city.  
Luckily, there are several destinations to escape to, if only for a day or overnight. All the better if it's with friends, or with your significant other.  
Have your romantic date out of town, even on a limited budget. The destinations below are intended for day trips; with proper budgeting, including around P200 per person for meals, these should run you about P1500 for two. Prepare more cash for overnight stays and shopping trips. Here are some ideas:
1. Recharge at the Makiling Botanic Gardens in Los Baños, Laguna
Nothing like ancient trees and forest sounds like birdcalls and crickets to take you away from the city. Walk around the Makiling Botanic Gardens with your partner and breathe in the fresh mountain air. Let the towering trees – some at least 100 years old – shelter you from the sun. 
Entrance fee to Makiling Botanic Gardens is Php20. Operating hours are from 8 am to 4 pm. Bring water and food. If you would like to spend several hours here, bring more, but a 3-hour stay should be sufficient.  
After exploring Makiling, you can go down to UP Los Baños to spend the rest of the afternoon. The sprawling grounds are lovely – pick a spot and spend the whole day talking. 
For dinner, take the jeep going outside the campus. You will find several restaurants and cafés on the road outside UP. 
How to get to Makiling Botanic Gardens: Take a Sta. Cruz bus from Buendia corner Taft or from EDSA. Fare is about P99  from Buendia, or a bit more depending on where you are coming from along  EDSA. Tell the conductor that you will be getting off College. From there, ride a jeep (P8) to UPLB. Ask the driver if the jeep will be going up to Forestry, which is walking distance from Makiling Botanic Gardens
2. Take a dip at the hot springs in Pansol, Calamba, Laguna
Allow your stress to evaporate with a trip to the hot springs in Pansol, in Calamba, Laguna. Calamba local Jinkee Umali especially swears by Laguna Hot Spring, where the spring is all-natural (no chlorine).  
Entrance fee to Laguna Hot Spring is P60. If you want to splurge, in addition to the relaxing dip, you may also have a body massage for Php150. Since you likely won't want to move after your massage, you can opt stay overnight in a room good for two (around P1,000).  
For dining, there are eateries in Pansol like Ihaw-ihaw ni Aling Tessie, beside Laguna Hot Spring where grilled items are on the menu. If you want to dine at restaurants or cafés, there are also many options in Calamba's commercial areas. 
How to get to Pansol: Ride a Calamba-bound bus or a bus passing by Calamba like Sta. Cruz from Buendia-Taft or EDSA. Fare is less than P100. From Calamba, ride a jeep to Pansol, for about P10)
3. Go boating and chill in Nuvali, Sta. Rosa, Laguna
If you want to be closer to nature but love the creature comforts of Manila, go to Nuvali. The property has a man-made lake where you can go boating (fee is P30 per head). You can also rent a bike (P60 per hour) to go around the lake.  
After these activities, you can simply choose one of the nearby restaurants for your lunch or dinner option. Visit the shops in Solenad 1 and 2 in the area, too – but we won't guarantee that you'll spend only P1500 for the both of you! 
How to get to Nuvali: Ride a Balibago-bound bus from Buendia-Taft or EDSA. Bus fare is Php61 from Buendia and can be more from EDSA. From Balibago, take a Tagaytay-bound jeep (Php14) which passes by Nuvali or ride a trike (Php16 per head, if you wait for the tricycle to be full)
4. Explore art and architecture at the Silangan Gardens in Antipolo, Rizal
Experience art, architecture, and nature at Pinto Art Museum in the 1.2-hectare Silangan Gardens in Antipolo, Rizal. The museum (entrance fee of Php150 for adults, Php75 for students, Php120 for senior citizens) houses art by greats and up-and-coming artists alike.
The museum is also a work of art in itself, as its simple architecture is designed to blend in with its natural surroundings. You'll also see art that blends right in with the outdoors (such as Narcissus by Salvador Alonday, which features the mythological character looking into a small man-made pond), so don't rush through the experience!
The museum is open from 9 am to 6 pm. The café is open on weekends for lunch. A tricycle ride away from the museum, though (along the Antipolo church area) will also take you to streets lined with restaurants. 
How to get to Pinto Art Museum: From Crossing or Cubao, ride an FX to Antipolo (estimated fare at P45) or any FX passing by Ynares Center Antipolo. Get off at Ynares and take a tricycle to Grand Heights (where the museum is) for P40
5. Get a dose of art and culture in Angono, Rizal
Angono is a known art hub in the Philippines. You'll find art everywhere, even on the streets, and you can also explore the museums and galleries, particularly the Blanco Museum (entrance fee at P100) and Nemiranda Arthouse (P40). You can also try the sinigang and the pritong kanduli at the cozy Balaw-Balaw restaurant, which is just walking distance from Nemiranda.
End the day by watching the sunset at Laguna de Bay, which is a 10-15 minutes tricycle ride from the town proper.
You may also want to stop by the Angono Petroglyphs (entrance fee: Php10), to see some of the oldest artwork in the Philippines in the form of carvings on the rock walls in the location. Chartering a tricycle will cost you about P300, one-way.
How to get to Angono: From Crossing or Cubao, ride an FX to Angono (estimated fare at P45) or any FX passing by Angono. You can then take a tricycle (minimum fare of P8) to get around the town proper, where the galleries and restaurants are. The tricycle ride to Laguna de Bay may be a bit expensive (around P10 or P15) – Rappler.com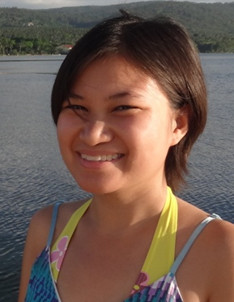 Claire Madarang is a writer, traveler and seeker. Her wanderlust takes her on adventures like backpacking for 7 weeks straight. Her seeking leads her to different wellness practices like meditation and healthy (mostly vegetarian) eating. Follow her adventures, tips and epiphanies at her blog, Traveling Light.
Note: An earlier version of this article originally said that Nuvali is located in Calamba, Laguna. It is located in Sta. Rosa, Laguna, and the correction has been reflected. We're sorry for the error.