On one side of the spectrum: hearts and flowers, hand-holding, romance. On the other side: missed flights, different expectations. How to deal with travel for two
MANILA, Philippines – When I was planning my first trip with my partner, I pictured romantic beach sunsets and hand-holding. I imagined the thrill of exploring places together. And while those did happen, what I did not count on were the fights, which were somehow magnified, with us being the only ones on the trip. I was also disappointed when he did not quite share my excitement for some places or activities.
But we continue to travel together, and over time, we are getting closer to having the travel experience perfect for both of us.
Here are some things we learned along the way, which can hopefully help while you plan your own couple adventures:
1. Plan your trip together, even if one is more experienced than the other. Communicate clearly and honestly on your preferences – for example, would it be budget travel or luxury travel? Strike a compromise if you find you don't agree.
When it comes to the itinerary details, some couples may be comfortable with only the other one – usually the more experienced traveler – calling the shots, but even then, the other person must be involved. For example, if you are the trip planner, ask your partner what he or she thinks of the accommodation options you have researched, and if he/she has suggestions.
(READ: Women and the art of travel planning)
And while you may do all the planning on the first trip or first few trips, you may want to pass on some tasks to your partner on later trips, then update each other on the progress as you go along.  On my first few trips with my partner, I did all the planning. It was a big relief for me when he helped out later on. 
Also, thinking as a team and sharing the responsibilities of the trip together can minimize arguments and eases the pressure on the expectations from the trip – especially if one thing or another goes wrong later on. 
2. Consider your preferences, and make concessions for each other.  Are you a beach person who likes to just chill on the sand all day while your partner likes exploring underwater? Then pick a beautiful beach slash diving spot for your next vacation.
Are you excited with adrenaline-pumping activities like whitewater rafting while your partner likes just walking around and visiting museums? Then go and experience each other's favorite activity. Who knows? You might just convert each other! I introduced my partner to snorkeling, and he loved it.
Or at the very least, if you don't convert your partner, the activity can bring you closer to each other.
This only works if you feel neutral about each other's favorite activity, though. If you feel that you really can't do it, then it is best to both spend time separately doing your own thing.
While I am excited getting into the thick of the action during festivals like Masskara, my partner can only take so much before he gets exhausted by the big crowds. So, while I watched the street dance from start to finish, my partner just walked around, ate, and, as a certified bibliophile, hunted for bargain books.
3. Understand your partner's quirks. Allow space, accommodate the other's habits. As a frequent solo traveler, I sometimes just let go and spend God knows how long basking in the beauty of the place. But traveling with my partner is another story. When I get too absorbed with what I'm doing, that's when fights usually happen – especially when he is already tired and hungry and I am still excited and clicking away at the scenery.
Being mindful of how your partner is feeling and doing what you can is important to make your travel experience together stress-free. 
It's important to be mindful of your body and your mood, too. I know that when I'm tired and hungry, I can get cranky, so I try to eat when I need to. 
4. Relax by doing nothing. While your travel together may feel like an extended date as you are together all the time, think of it as an opportunity for some romance and just being together, with no particular activity. In the blur of a packed itinerary, simple quality time and gestures can be forgotten. A simple evening walk by the beach or an offer to massage your partner's aching muscles after al long day of outdoor activities can go a long way towards making those memories you'll look back on later, fondly. 
5. Keep calm and laugh. While it may not happen in your first trip together, the chances of travel mishaps like delayed flights and tour guides who don't show up increase as you take more and more trips.
When it happens, don't let it spoil your adventure. Seeing the funny side to the situation will help.
If you have to vent, make it quick and don't dwell on it for the entire trip. 
And, don't take it out on your partner! If you feel he or she may be partly to blame for the mishap (for example, forgetting to follow up with the tour guide), be honest about it then move on, or just let it go if you think it's not worth it.
Having the travel experience perfect for both of you can take time (and several travels) to learn. My partner and I are still learning, too. The important thing, we found, is to just enjoy your adventure – imperfections and all.
– Rappler.com
Photo of couple cycling from Shutterstock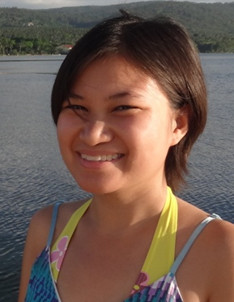 Claire Madarang is a writer, traveler and seeker. Her wanderlust takes her on adventures like backpacking for 7 weeks straight. Her seeking leads her to different wellness practices like meditation and healthy (mostly vegetarian) eating. Follow her adventures, tips and epiphanies at her blog, Traveling Light.