It's not easy to get there, but those who make the journey to the town of Sarangani are rewarded with beautiful views of this unspoiled travel destination
Like exotic fruits ripe for the picking, the town of Sarangani (not to be confused with nearby Sarangani province) hangs off the southern tip of mainland Davao Occidental, the country's newest province created only last year. 
The municipality is mainly composed of two big islands called Balut and Sarangani. Boarding the wooden-hulled ferry from General Santos City, the overnight journey to these remote islands can be an adventure in itself, traversing the capricious waters of Sarangani Strait, where the Pacific Ocean funnels into the Celebes Sea.
Those who make it this far, however, will be handsomely rewarded once they reach the town center of Mabila, sitting on the edge of the 862-meter tall island volcano of Balut, populated by indigenous B'laan and Sangil people, the latter having emigrated from the Sangihe Archipelago of North Sulawesi, Indonesia since the 18th century. Due to its proximity to our southern neighbor, a small community of Indonesians also lives on the island.
Intrigued by its peak, I embarked on a seven-hour hike across Balut Volcano. Accompanied by two B'laan copra farmers, we blazed a challenging path between the villages of Gomtago and Lipol, trudging a narrow and slippery trail not often used by locals.
Villagers greeted our ascent with curious stares, as I was told that I was the first tourist to traverse the mountain. As we walked up the southern slope, the weather was so clear that we could see all the way to the Indonesian islands of Marore! 
Past the coconut plantations, the path disappeared under an overgrowth of ferns and elephant grass. We ducked under massive spider webs that palm-sized orb-weavers knitted across the way, and even found basket-like sunbird nests that hung from large fern fronds, and were filled with tiny chocolate-colored eggs.
Halfway through our hike, we reached a grassy mountaintop thriving with pitcher plants – locally called sakong by the B'laan – strewn on the ground and over tree branches with their red-and-green vase-like insect traps.
Marvin, one of the guides, told me that when he was a child, his mother often warned him against pouring out the water inside these pitchers as she believed that doing so will consequently bring torrential rain.
Besides the abundant sakong, other interesting plants we found were ground orchids, wild pineapples and Medinilla pendula, a pink-flowered shrub found only in the Philippines.
By noontime, we detoured into a steamy ravine. Balut has no well-formed crater, but volcanic activity centers on this deep gully flanked by bare sulfurous rock. Finally, the trail tumbled onto Sabang Hot Spring, a turquoise pool of boiling spring water draining onto a stone beach, where, with the satisfaction of having pioneered a traverse trail, we were ferried back to Mabila by bangka.
Chartering a boat is a more relaxed way to explore the rest of the Sarangani islands. In contrast to the prominent peak and graceful slopes of Balut, the nearby island of Sarangani offers a different topography altogether, with its limestone hills and azure lagoons. 
The low-lying island provides oases of calm like Bolae Cove, Tuke Nunsol and Paras Beach, where one can safely swim or snorkel in sheltered waters. Moreover, Tuke Maklang Beach Resort offers a castaway experience in a peaceful cove colonized by thousands of squeaky flying foxes.  
The smaller islands shouldn't be missed as well. Ringed by coral reefs and pristine white sand, Olanivan Island was a desktop wallpaper come alive. Marorong Islet, near the port of Mabila, on the other hand, concealed stone ruins believed to be remnants of a fortified outpost built by 16th century Spanish explorer Ruy Lopez de Villalobos (the guy who gave the Philippines its name), before he departed for the Spice Islands in Indonesia. 
Whether it's rambling across its volcanic peaks or relaxing on pure shores, exploring one of the lesser-known corners of the archipelago does make one feel like a navigator of long ago discovering new territory. 
How to get there 
The islands of Sarangani town are located off the southern tip of Davao Occidental, but can only be conveniently accessed from Sarangani Bay. From Monday to Saturday, ferries depart from Lion's Beach (Queen Tuna Park) or Puting Bato Wharf, Barangay Calumpang in General Santos City, reaching Mabila, the town center on Balut Island, in 6 to 8 hours. The overnight trip costs PHP 320 (about $7.35) or 360 (about $8.27), depending on the vessel. Departure times are not fixed.
Alternatively, bangkas (outrigger canoes) that can carry up to four passengers may be chartered to Mabila from Barangay Margus or Gumasa Beach in Glan, Sarangani Province, located one to two hours away from General Santos. Boat trips are P 1,300 (about $29.88) from Margus in two hours, and P2,500 (about $57.46) from Gumasa in 3 hours. Monitor the weather closely, as the boat crossing to the islands may be rough.   
For chartered trips and ferry schedules, contact Tata Masin, port operations officer of Mabila Port at +63 9069012505.
Where to stay 
JVL Inn & Cafeteria has the only air-conditioned rooms at Mabila Port, Balut Island, ranging from P1,300 (about $29.88) to 1,500 (about $34.47). Electricity is available from 12:00 PM to 7:00 AM only. Tel. +63 9154253187. The guesthouse also manages Tuke Maklang Beach Resort on Sarangani Island, which has two generator-powered fan rooms for P350 (about $7.81) and P500 (about $11.50) that can accommodate up to 6 people. Bring enough food and water for your entire stay. – Rappler.com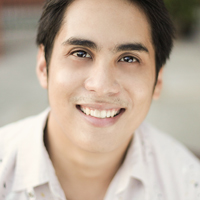 Edgar Alan Zeta-Yap is a freelance travel writer and photographer from Cebu City, Philippines who blogs at eazytraveler.net. Armed with an appetite for adventure, he enjoys volcano trekking, scuba diving and feasting on durian.