Three hotels, a dazzling variety of restaurants, and more make up the newest attraction in Manila – the City of Dreams
MANILA, Philippines – Located along Aseana Avenue, corner Roxas Boulevard, Entertainment City, Paranaque is, quite literally, a City of Dreams. 
The new center houses 3 grand hotels along with numerous leisure and lifestyle shops, and various dining options. The hotels and common areas are open, but the complex will soon have its grand opening. (READ: Leo DiCaprio, Robert De Niro plug City of Dreams Manila)
Time will tell if the newest casino resort in the Philippines will also be the best. It is the second to open in the world following the one in Macau.
Here's what you should know about the attractions:
Hotel 1: The Hyatt City of Dreams Manila 
This is a good option for families on vacations and businessmen looking to relax after long days of their work trips. 
The  hotel, with a capacity of 365 rooms, is a modern and comfortable setting, and their service always provides guests with the necessary amenities.
The Aqua Suites (85 square meters) boasts of a spacious environment and bathroom with a mega bathtub that comes with a view overlooking the pool area.
Hotel 2: The Nobu Hotel
The Nobu Hotel is inspired by the work of world-renowned chef Nobu Matsuhisa, who owns 32 Nobu restaurants worldwide. Rooms are Japanese-themed with low ceilings and custom-made calligraphy art (representing Chi, or flow of energy) that promote a boutique-inspired atmosphere.
The hotel has a total of 321 rooms of different types: the Corner room is 42 square meters, the Executive room is 46 square meters, and the Nobu Suite is 68 square meters.
Hotel 3: The Crown Towers hotel 
The Crown Towers hotel has the smallest capacity of the three, at 254 rooms, but provides the most variety of suite choices. It offers an exclusive and luxurious feel for its guests with its high ceilings, multiple dining choices, and large suite and villa options ranging from 53 square meters up to 548 square meters.
Each hotel has its own gym with top-of-the-line equipment (Crown and Nobu's have multiple touch-screen entertainment systems). 
Things to remember 
The Hyatt Hotel is the only one with a salon – Franck Provost – while the Nobu Hotel and Crown Towers offer spa services. Each hotel also has its own swimming pool, but that of Crown Towers provides a complimentary loan of Christian Dior sunglasses and is exclusive only to their hotel guests.
Note: Crown Towers' gym and spa have yet to officially open.
For those looking to shop, City of Dreams' The Shops at the Boulevard offers plenty of choices: Linda Farrow, Assembly, Art of Scents, Rolex, and BCBG Max Azria are retail stores already open. Soon to be available include Porsche Design, Paul & Shark, Hugo Boss, Montblanc, Stuart Weitzman, Roberto Cavalli, Canali, Qeelin, Rimowa.
Erwin's Gastrobar and Prego are restaurants currently in business at The Shops at the Boulevard. By City of Dreams' grand opening, Ruby Jack's, Hide Yamamoto, Ding Xian, Godiva Cafe, Apu, Goubuli, and O Kitchen will be open as well.
The Shops at the Boulevard also features Pangea, an ultra lounge where people can come over to have a few drinks and enjoy conversations over music. Those looking for more of a party vibe can go to Chaos, which will be a nightclub that is scheduled to open next month.
Kids can most look forward to DreamPlay by DreamWorks, which will have a number of multimedia activities for children and their parents to enjoy. Some of these activities will be inspired by films of DreamWorks Picture such as Shrek and How to Train Your Dragon.
The hotels also have numerous dining options that guests should try. Arguably the best is the very popular Nobu restaurant, which has finally arrived in Manila.
The restaurant offers popular dishes like Black Cod Den Miso, Salmon Sashimi New Style, Toro Tartar with Caviar, and much more. The Nobu branch in Manila also offers exclusive dishes for the country like their own tapsilog, Secoma Sisig, paella, and Kanji.
Guests should be prepared to shell out around P3500-4000 when dining at Nobu. 
The Hyatt Cafe, open 24 hours, offers buffet sets that serve deli, American, Italian, Japanese, Chinese, breakfast, and many other types of meals. They also have the midnight buffet, which charges at P588, and serves a wide variety of Chinese meals. 
Those staying at the Crown Towers will want to try the food at Crystal Dragon, which serves Cantonese food in a Chinese-inspired setting. 
They offer two types of full-course set minutes but also have different stand-alone meals like Roasted US Farm Pecking Duck, Wok Fried Diced Duck, Simmered Shredded Pork Ear with Spicy Vinegar, and much more.
Here are other restaurants you may want to check out: 
The Tasting Room:

European cuisine, the place also specializes in its different kinds of wine. 

The Crystal Lounge:

Serves a breakfast buffet in the morning, tea and coffee in the afternoon, and "trendy cocktails" at night.

Breezes:

A poolside bar that provides different types of alcoholic beverages and different types of cigars.

Red Ginger:

An all-day dining place that's a Southeast Asian-inspired bistro and cafe. The Charred Beef Salad, Rendang-Spiced Freshwater King Prawns, and Nasi Goreng are just some of the recommended dishes.

Noodl8:

 This restaurant offers different special noodle orders from Asian countries Thailand, Japan, Vietnam, Korea, and the Philippines.

Nobu Tea House:

A laid-back setting located near the lobby of the hotel that offers a wide range of teas, coffees, and different kinds of pastries.
– Rappler.com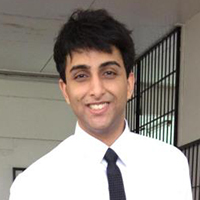 Naveen Ganglani is a correspondent and writer for Rappler.com who spends a lot of his time watching movies, flicking through TV shows, and reading novels when he isn't penning articles and covering events. On most days, he likes to watch re-runs of Friends as he hopes to master Joey Tribbiani's "How you doin'?" pick-up line. Follow him on Twitter: @naveenganglani