Take a closer look at how you travel – have you made any of these mistakes?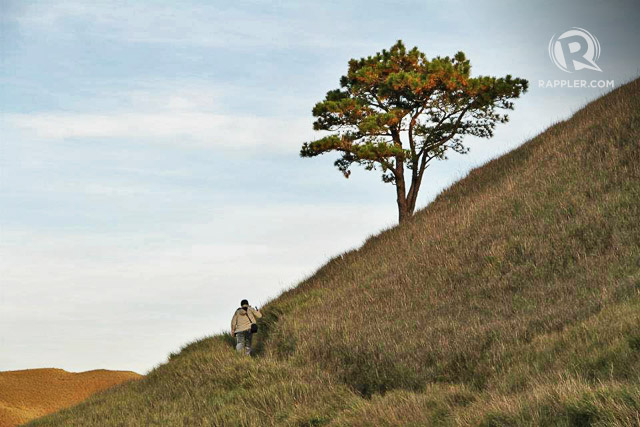 We have all probably heard the principle "Take nothing but pictures, leave nothing but footprints, kill nothing but time." 
While it seems easy enough to follow – don't take home plants or animals, don't litter, don't kill animals – and many travelers do succeed, traveling responsibly and consciously goes beyond this simple principle. 
Below are some common mistakes even well-intentioned travelers make that can harm a destination and its locals. Have you made any of these?
1. Contributing to overcrowding of destinations that have trouble accommodating large groups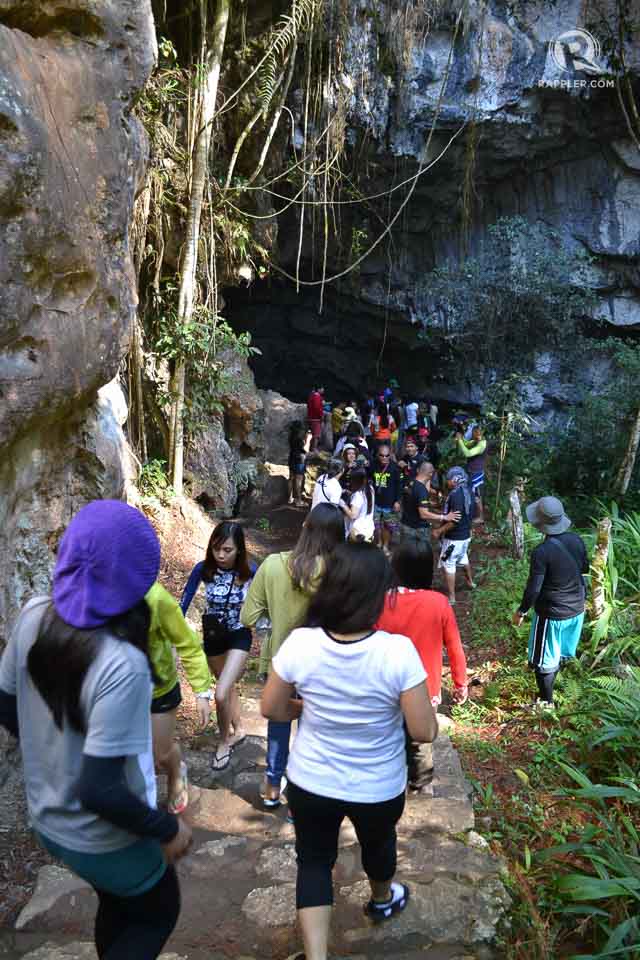 While some places can certainly use the money tourists bring in, some popular destinations are feeling the stress from the influx of tourists.
On some peak weekends, Sagada's tourist arrivals reach as high as 9,000, quite a number as the small town has a population of just around 12,000, according to Tracey Santiago, International Council on Monuments and Sites (ICOMOS) secretary who also heads coordination efforts for sustainable tourism in Sagada.  
Traveler Dayanne Crisologo, who took the Holy Week photos of Sagada featured here, admits that while she enjoyed her vacation, she felt guilty contributing to the overcrowding. Also, it was "impossible" to have quiet moments in tourist spots like Kiltepan. (READ: The Baguio, Sagada tour inspired by 'That Thing Called Tadhana')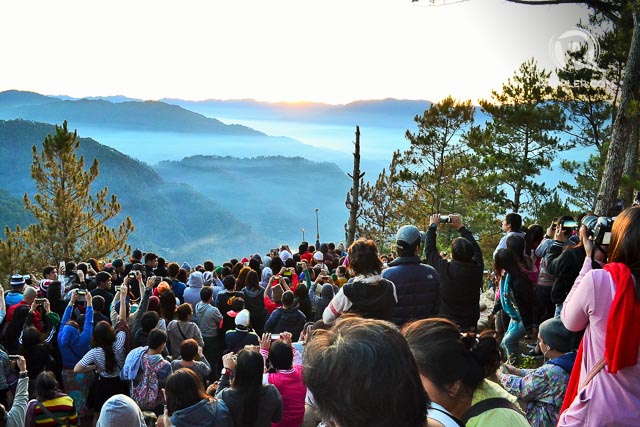 Even on weekends after Holy Week, the town is overwhelmed with tourist arrivals. Vans from tour groups fill the town, and the limited water supply is also an issue, according to councilor and tourism and culture commitee chair Dave Gulian. During peak season, the limited water supply is shared both by locals and tourists, including farmers who need to water the rice terraces. Water is also taken from Sagada's mountains and is bought at steep prices by inns and guesthouses for their guests. (READ: Holy Week escapade: Inns, homestays in Sagada fully booked)
Also because of the influx of tourists, a diversion road that will cut through trees and a historical structure is being proposed for Sagada, though opposed by locals.
Another popular destination, Mt. Pulag, also suffers from the volume of climbers beyond the mountain's capacity. (READ: British backpacker's PH adventure part 1: Pulag sunrise)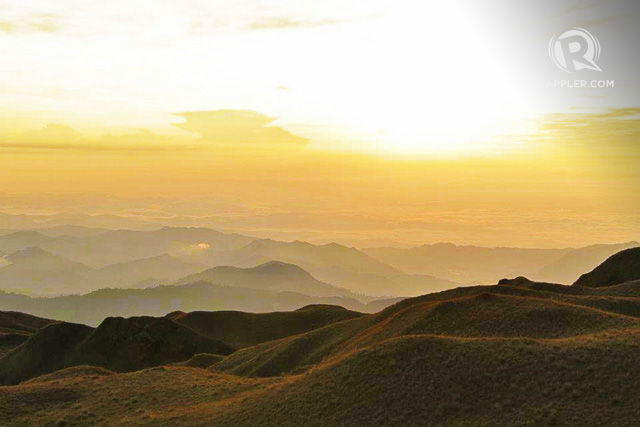 "Nakalbo na. (They have been denuded)," Daisy Moresto, administration staff at Pulag's visitor center, says of some areas in Pulag, particularly a campsite they temporarily closed down for vegetation to grow again.
While 300 is the limit for the number of climbers, the usual recorded number is 400, and on some peak weekends especially February, reaches as high as 600. 
The limit for each group of climbers is 30, but some travel organizers bring groups over 30, sometimes 40 or more. Apart from these groups are also climbers who come without a reservation. Moresto says they take pity on walk-ins especially those who come from a long way.
And so the overcrowding continues.
What you can do: Visit popular destinations during the weekdays or the off-peak season. And, should resources like water be limited, be understanding and sensitive – remember, you are sharing in the resources locals themselves use.
Santiago says that visiting Sagada during the off-peak months of July to October also ensures continuous livelihood for locals throughout the year. See this Sagada guide Santiago wrote for you to better plan and enjoy your Sagada trip. If you want to know more or understand more about Sagada, you can visit the Save Sagada page.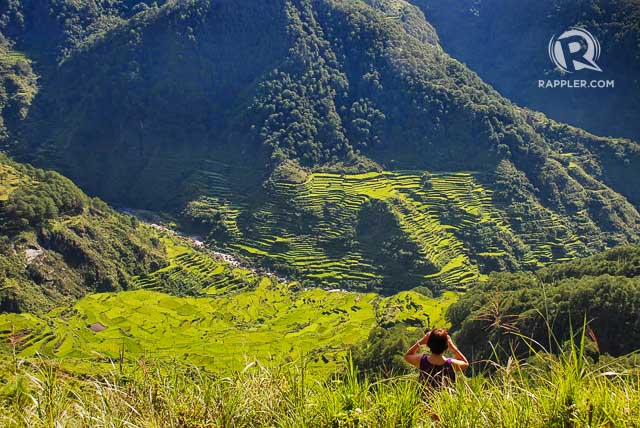 For Pulag, if you are going on an organized tour, ask the organizers to check if they follow the limit of 30 for your group. If you are doing a DIY climb, register ahead of time. Moresto also recommends climbing Pulag during weekdays and the off-peak season, where the number of climbers is 100 or less. She encourages climbers to check weather forecasts during off-peak season, as there are sunny days, like July last year.
2. Inadvertently disrespecting locals and their culture 
While you may just be excited and just want to enjoy a place, your actions, when not well-thought out, can offend or make locals uncomfortable. 
"People here in Sagada are quite conservative, and are very grounded on their indigenous culture and tradition,"  Sagada resident and Preserve Sagada blogger advocate Inan Cap-uy explains. (READ: Visiting Sagada? 12 things you must remember) 
Gulian adds that they believe in the sacredness of places and respect them accordingly – for example, each time locals get water from the mountains, they pray. 
And yet there have been reports of tourists being rowdy in areas with coffins, and even touching and stepping on these coffins while taking selfies, as well as people wearing swimsuits near churches. Gulian also mentions excited tourists taking photos of solemn rituals at close range and disrupting the ritual.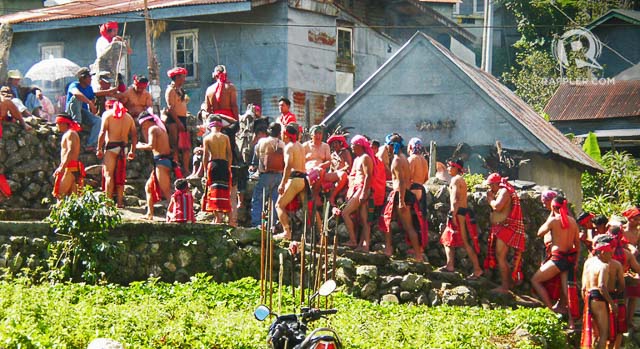 Some tourists also, while well-meaning, express stereotypical views of the locals. 
"There are still some tourists who ask: 'Where are the Igorots?' And by Igorots, they meant those who wear G-strings," Cap-uy reveals.  Cap-uy urges tourists to go beyond what they learned in history textbooks and to be open-minded. Locals usually wear traditional attire in rituals or at a time they choose, and not for tourists.
What you can do: Adopt the attitude of a visitor, not of a customer who paid for tours and services. Customers may feel free and entitled to do certain actions, but visitors tread respectfully and with caution. If you are visiting a stranger's house or even a friend's house for the first time, how do you usually act? Take that attitude when you go to a new place, especially to one not commercially developed like Sagada. 
And, if you chance upon an indigenous ritual, treat it as a privilege of witnessing the richness of locals' culture, and not as mere spectacle or entertainment.
3. Joining tours or activities with dubious – possibly harmful – tourism practices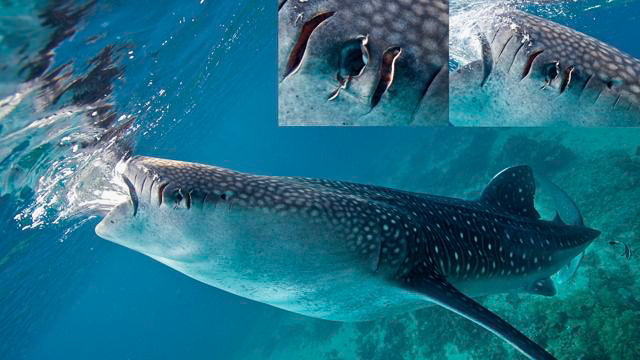 Some tours or activities, no matter how exciting for tourists, can pose harm to the environment.
Such is the case of the whale shark watching in Oslob, Cebu.  While tourists are assured of the presence of whale sharks daily, because of whale shark feeding, some whale sharks stay in the area instead of migrating naturally, and injuries have been reported among whale sharks from boat propellers as they mistake boats for food. Read more on the topic. (READ: Oslob's shark tales)
What you can do: If you want to see whale sharks, visit Donsol in Sorsogon, Puerto Princesa Bay in Palawan, or Sogod Bay in Southern Leyte, Marine Wildlife Watch of the Philippines director AA Yaptinchay suggests.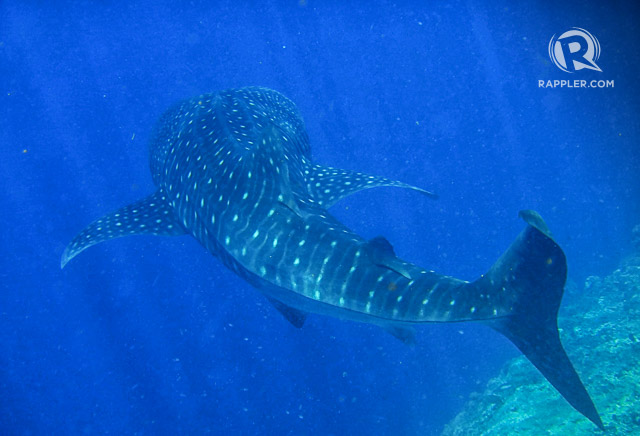 Also, you can still visit Oslob as they have beautiful tourist attractions aside from the whale sharks. And, possibly, in the future you can see Oslob's whale sharks, as conservation organization Physalus, in its study on Oslob's whale sharks, commits to help develop Oslob into a destination sustainable both for the sharks and locals' livelihood.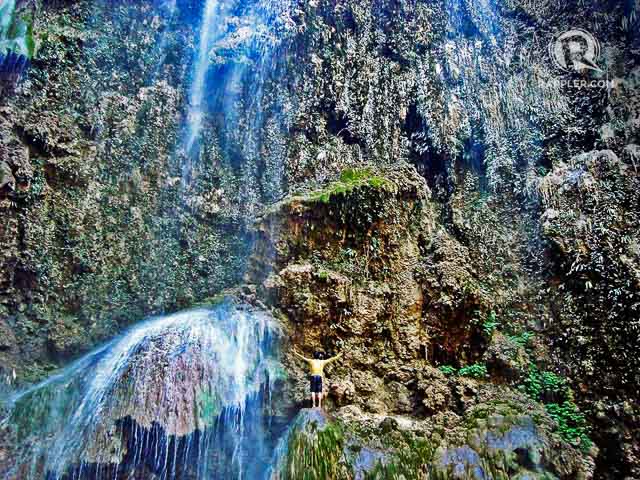 Visit destinations with responsible tourism practices. While these destinations may not be easy to identify, you can have an idea from websites and personal accounts from blogs and social media.
Ecotourism destinations in particular have the elements of nature as tourist attraction, ethical practices, and sustainability for both the environment and the locals, says Carlos Libosada, Jr. University of the Philippines assistant professor teaching tourism planning and ecotourism and author of the first Philippine book on ecotourism.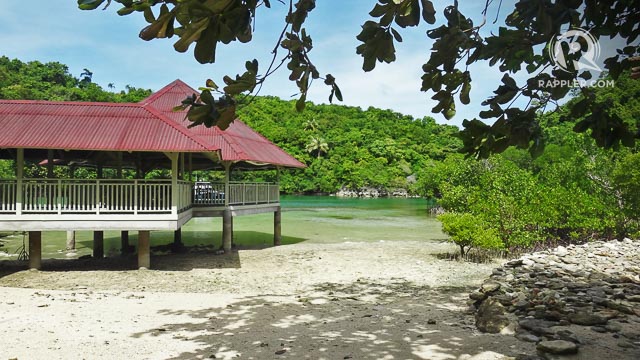 Aside from patronizing ecotourism destinations, you can also stay at environmentally conscious hotels and resorts. (READ: The wild, unspoiled beauty of Danjugan Island)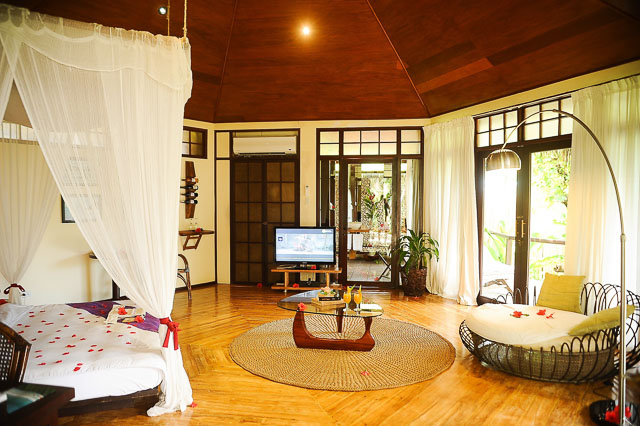 Usually their website would state their focus on the environment.
4. Thoughtlessly harming wildlife and nature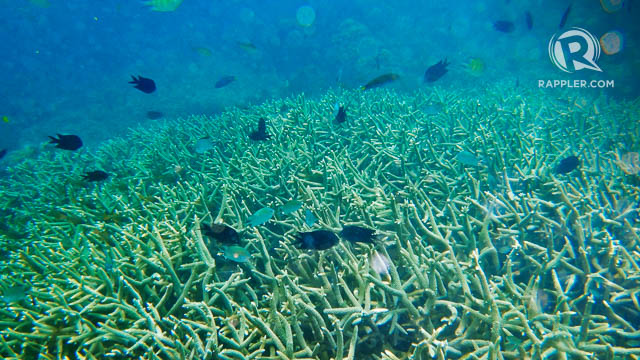 Snorkeling in coral reefs, swimming with whale sharks, caving, and other outdoor activities with nature interaction all have proper guidelines. (RELATED: British backpacker's PH adventure part 2: Caving in Sagada)
Unfortunately, these are not always followed, usually due to a lack of tourist awareness or lack of proper briefing from tour guides and organizers.
On my visit to Apo Island, Apo Reef, Occidental Mindoro, where turtles abound, tourists crowded too close around a turtle finding a nesting place on the beach and took photos using flash. At first, I was among them, until I saw the turtle stopping every time a photo was taken. The poor turtle went back to sea without laying eggs. Until now I still feel a tightness in my stomach whenever I remember that turtle and what I did.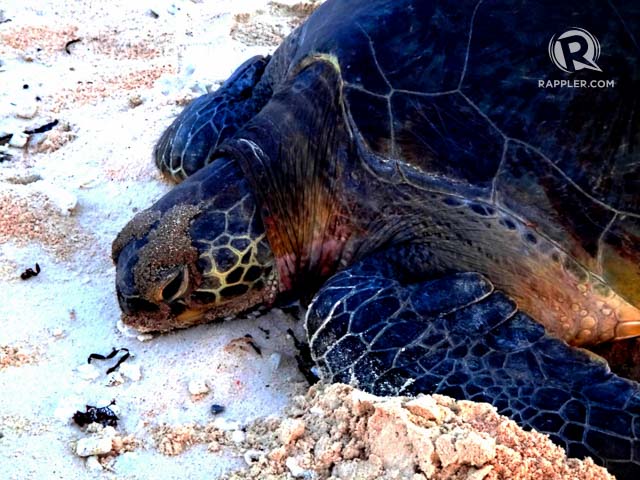 What you can do: Ask your guide about proper guidelines especially when it is your first time to do an outdoor activity, and especially when interacting with wildlife. Better yet, read up and research on proper wildlife interaction, as your guide might not always know. While the rules and regulations for marine wildlife interaction are being drafted by government agencies like Department of Tourism and Department of Environment and Natural Resources, Yaptinchay recommends the following:
The general rule is to not touch them and to be as unobstrusive as possible when watching them. For coral reefs, you should not step on corals as this can break them or prevent their growth. The same rule applies for caving – don't touch cave formations as the oil from your hands will prevent their growth.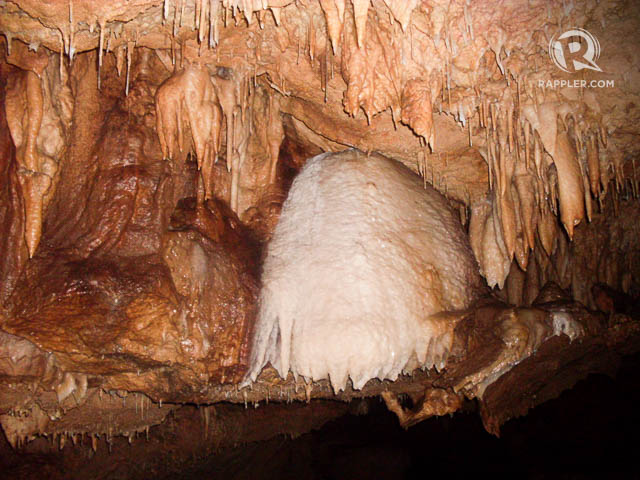 5. Haggling too much, and even for handmade products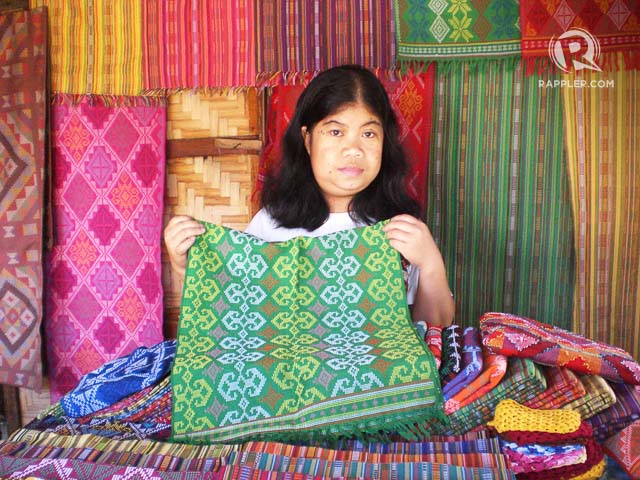 While getting a really good bargain can be an achievement for travelers, the money you save can mean a meal or a significant expense for the local you buy it from. One traveler recounts his story in remorse on how he was able to get the cheapest price at the cost of his conscience.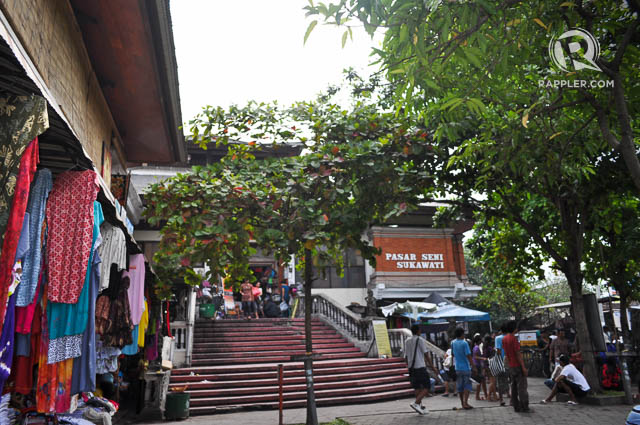 The locals are even more compromised when asked for huge discounts for handmade items that take long to make.
What you can do: Haggle minimally, especially for handmade products. If you can, chat with the local and learn more about thestory behind the product – you might even find out that the price you are paying is very small compared with the time and effort the product takes to make.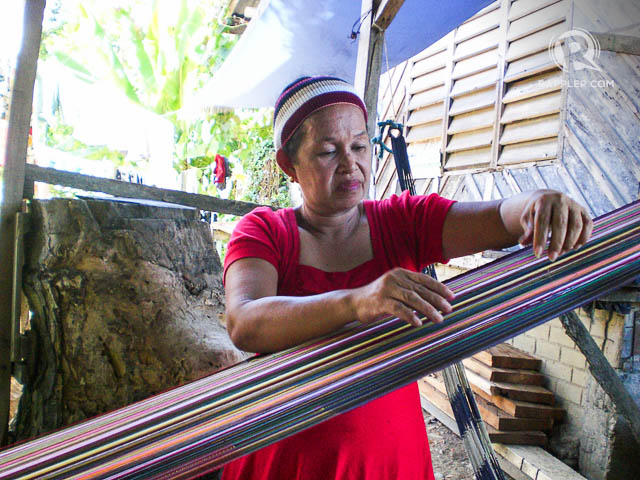 Heritage Conservation Society president Ivan Henares urges travelers to support locals and not to scrimp especially on art and handmade products. "Invest in them. We want the traditions to be passed on to the next generations," he adds. 
On the other hand, there are markets for tourists where haggling is really a sport. Best to research and ask your local guide on what is a fair price to haggle for.
6. Volunteering without finding out if your "help" really helps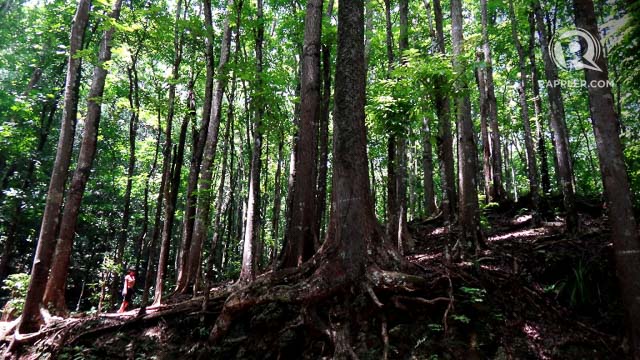 "Travel with a cause" or "travel with purpose" sounds noble and fulfilling – after all, you get to travel and help at the same time. But how do you know if your volunteering really helps? (READ: The joys and ills of voluntourism) 
For example, have you joined an out-of-town tree planting activity? Do you know if the saplings you planted – especially if for reforestation – are native to the area? Do you know that exotic forests are foreign to native animals and birds, and they usually do not make homes there? And that mahogany especially, a popular tree planting choice, competes with and prevents the growth of native species like narra? (READ: Is the gov't reforestation program planting the right trees?)
In volunteering for projects that aim to directly benefit the community like a book and school supplies drive, do you check if your volunteer work can really benefit the community? Do you have the skills for the work needed? 
Are you motivated to volunteer more to get that warm, fuzzy feeling that you did good – and perhaps to take that selfie – than to truly help? (READ: An appeal to people planting trees)  
What you can do: While it is not that simple to determine if your work can truly benefit the community or the environment, one way to lessen doubts is to volunteer with grassroots organizations or projects initiated by locals or people with a genuine connection to the locals. This way, you can more easily see if both you and the project you volunteer for truly contribute to the community. Freelance web developer and volunteer Grace Bangoy, who has been volunteering in local and international projects for the past ten years, recommends livelihood projects especially, as these help locals become self-sufficient and less reliant on aid.
You can also volunteer with reputable organizations with good track record. For tree planting specifically, you can volunteer with Haribon, which emphasizes planting native trees.
Here is an evolving list of Bangoy's recommended volunteer activities and organizations. 
There are volunteer trips, though, that may be more for your enrichment than for helping, and that is fine as long as you are aware of it and do no harm.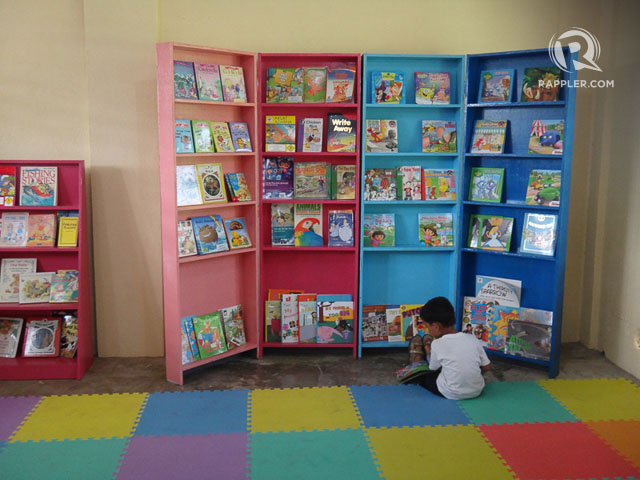 For example, I took part in a locally led book donation project for a school library. The donations would have been enough help, but we donors also went to the school to see the library launching and to interact with the students, which felt emotionally fulfilling. 
While it may be difficult at first, the actions you need to take to avoid these common travel mistakes can help ensure that the beauty of the destinations you visit are preserved, and that locals earn a decent and sustainable living. – Rappler.com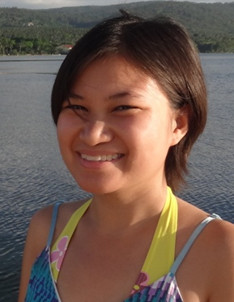 Claire Madarang is a writer, traveler, and seeker who believes in traveling light, particularly in the inner journey. Her wanderlust takes her to adventures like backpacking for seven weeks and exploring remote islands and bustling cities alike. Follow her adventures, travel tips, and epiphanies at Traveling Light.