The river depth, incline, and rock formations make rafting in the Cagayan River a fun and exciting experience
What started as a weekend lark for a group of mountaineers years ago has become Cagayan de Oro City's premier adventure sports attraction.
Before the pandemic shut down all tourism activities, whitewater rafting in the Cagayan River was already attracting over 20,000 tourists a year from all over the country and the world.
As the self-styled whitewater rafting capital in the Philippines, the city claims to be the only place where adventure-seekers can enjoy rafting any time of the year.
With 59 rapids over a 48-kilometer stretch, people can choose any of the five outfitters, all with International Rafting Federation-certified river guides, for their beginner, advanced, or extreme courses.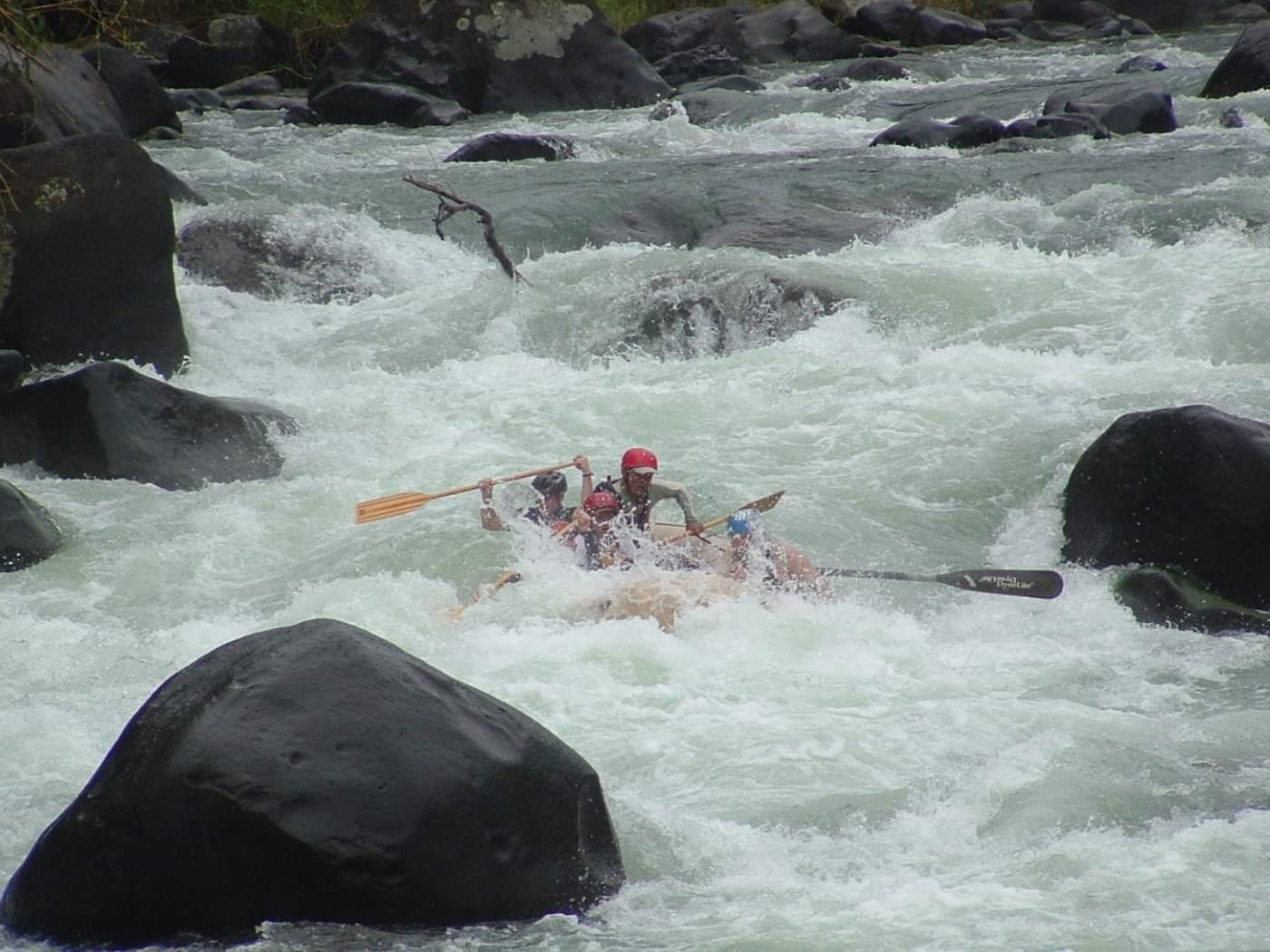 The river depth, incline, and rock formations make rafting in the Cagayan River a fun and exciting experience.
With rapids every 10 to 15 minutes, rafters can enjoy one-of-a-kind adrenaline rides, interspersed with the breathtaking flora and fauna of the primeval forest.
But it wasn't always like this.
Rupert Domingo, acknowledged as one of the pioneers of the sport in the city, said his group started rafting from the village of Taguanao with makeshift rafts not meant for water rafting in June 1995.
"We never expected it to evolve into a tourism attraction. We were only rafting for pleasure on weekends using used paddles we bought from Bonbon," Domingo said.
Bonbon is a coastal and fishing village nearer to downtown Cagayan de Oro.
The city's rafting pioneers were mostly members of the Northern Mindanao Mountaineering Society (NORMMS) that included Ronnie Vidal, Kim Domingo, and Reynolds Domingo. The group was joined later by Chisum Facture, Rolly Barretto, and Albert Lagamon, among others.
The inflatable boats they used at the start were only meant to be used in swimming pools, and they had no idea what sports rafting was all about.
It was only three years later when the group bought a second-hand inflatable boat from the US.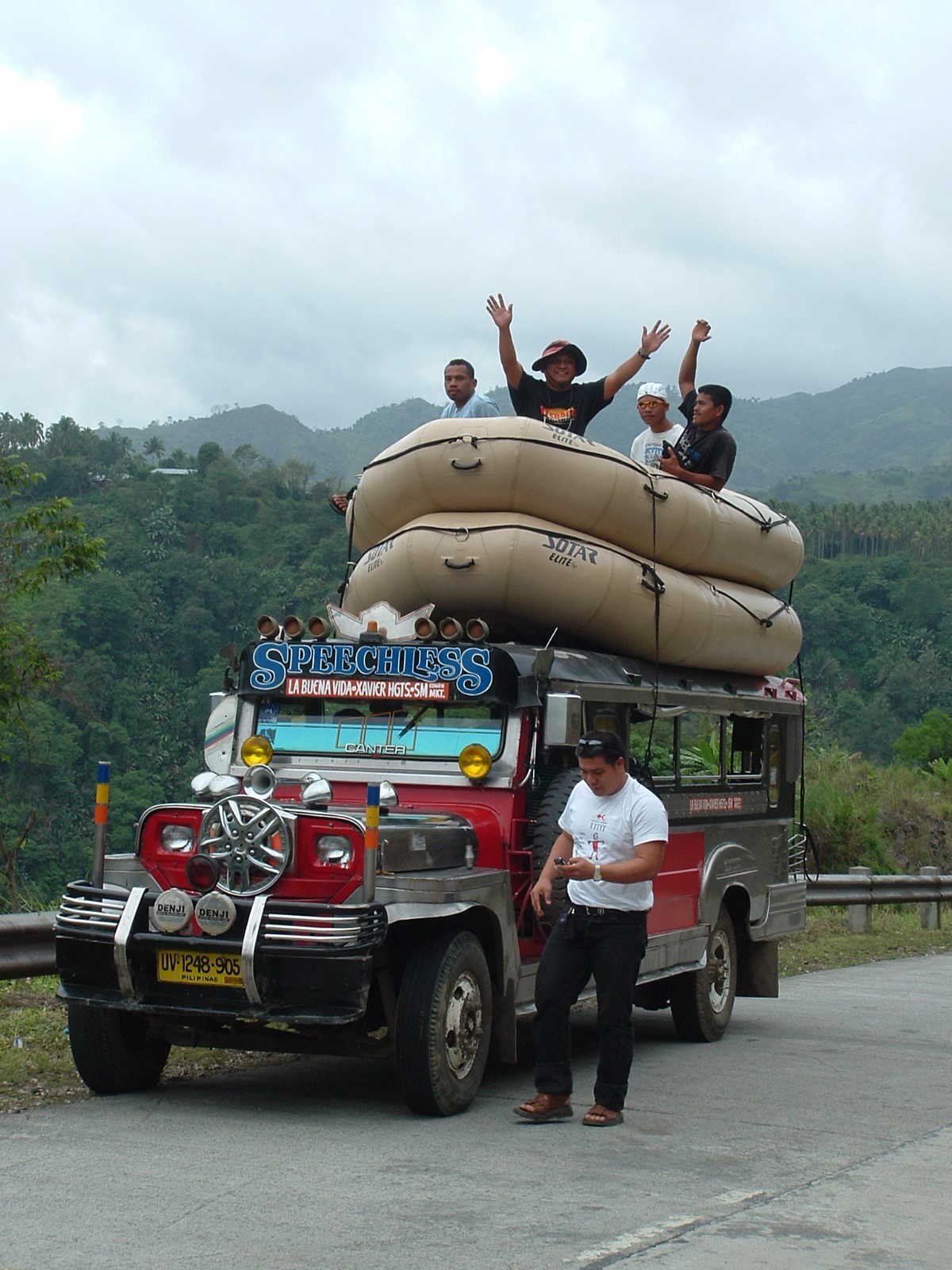 "No one taught us about white water rafting. We just learned by ourselves as we went along," Domingo said.
In 2005, an American named Glenn Lewman Jr. introduced them to his products and they bought three boats from him in installments.
Chisum Factura, president of the Oro Association of Rafters (OAR), recalled his early days river rafting in the Cagayan River.
"I started to go on weekends as a paddler, not as a raft guide. I joined every weekend whenever there were friends who wanted to paddle with us. Eventually, I gained experience and became confident as a raft guide," Factura said.
He said the only time they started getting formal training was when they met Lewman, who introduced them to the IRF in 2005.
To ensure the safety of their guests, the outfitters contracted an instructor from the US with the help of Lewman to train their members as international river guides.
"We pooled our resources for the plane fare of two trainers" in 2006 using the IRF guidelines, Domingo said.
But long before that, he said, they were already offering rides to people for free – the only expense was their jeepney fare from Divisoria in downtown Cagayan de Oro to their starting point in Taguanao.
Outfitters subsequently charged for the rides, starting at P300 per head. The fee was later increased to P500, then P700, then the present P1,200.
Dorothy Jean Pabayo, former director of the Department of Tourism (DOT) in Northern Mindanao, was one of the staunchest champions of the then-infant industry, often making it the city's centerpiece attraction in various travel expos held around the country.
New normal reset
The OAR is waiting to iron out the whitewater rafting guidelines and protocols in the city under a new normal together with the Cagayan de Oro City Tourism Office, said Rex Tapungot of Red Rafts.
Aside from Red Rafts, there are four other outfitters in Cagayan de Oro – Bugsay, Kagay, Great White Water Rafting, and 1st Rafting Adventure. There used to be seven of them until the COVID-19 pandemic struck.
With Cagayan de Oro already under Alert Level 2 these past four weeks, hopes are high that rafters can again enjoy the incomparable thrill of whitewater rafting on the Cagayan River. – Rappler.com
Plan your trip to CDO using these Klook promo codes!