While they are not surprised, many netizens vent about the hassle the delay caused them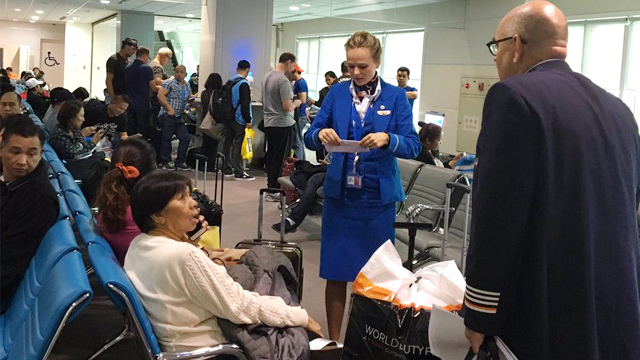 MANILA, Philippines – Stranded and tired passengers who were affected by the emergency closure in one of the runways of the Ninoy Aquino International Airport (NAIA) aired their frustration on social media on Monday, July 18.
While not surprised, many netizens vented about the hassle the delay caused them. 
@CebuPacificAir Delayed na naman po ang flight frm Mnl-Bcd.Sana po mag-abiso po tayo ng mas maaga hndi yung boarding time na.D lhat my pera.

— Ryan E. Ferrer (@ryanferreroh) July 18, 2016
Naia runway shuts down for repairs..cebu flight was told to return to cebu..expected 11pm to open again..what a long day.

— eric baena manalang (@ebmanalang) July 18, 2016
#klm authorities address passenger concerns.flight cancelled due to closure of airport in Manila. #taipei pic.twitter.com/RKVmWQOGrz

— Manja Bayang (@manja_bayang) July 18, 2016
@naia_miaa everyone's flight is delayed. My girlfriend can't get home before sunset! expected landing at 12:55 and now still in Clark.

— Christian Flores (@PhilanDroz) July 18, 2016
Some flights had to be diverted to Clark International Airport in Angeles City, Pampanga due to the delay. 
So daughter1 invited 16 friends Fr the UK to visit the Phils, all their flights diverted to Clark because of NAIA runway problems

— Kaye Tinga (@kayetinga) July 18, 2016
Some found humor in the situation.
That moment when the runway is like "Nope" you shall not pass #NaiaRunway

— Victoria (@05mariavictoria) July 18, 2016
Better safe than sorry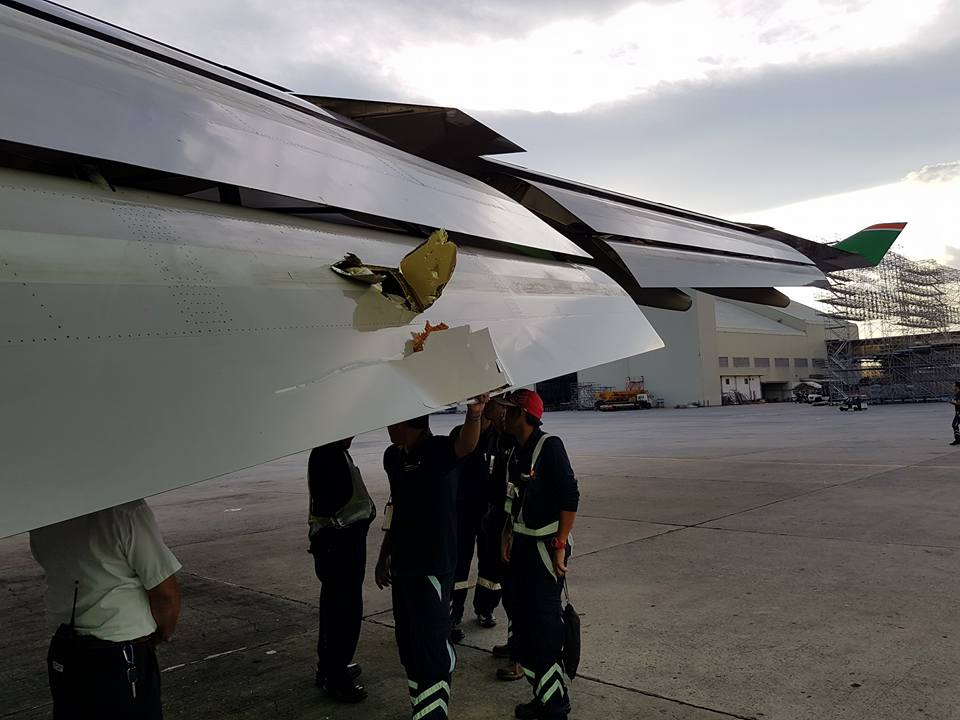 The Manila International Airport Authority (MIAA) announced on social media that an "emergency runway closure" was implemented on runway 06/24 due to a soft spot on the runway that could damage aircraft using it.
The airport authority said the runway is closed until 10PM to allow for asphalt overlay. 
A post by netizen Kurt Cabillon showed the damaged flaps of EVA Air flight 272 bound for Taipei. The starboard, or right, side was severely damaged allegedly by foreign object debris at the end of runway 24. 
MIAA announced it will forego its regular runway cleaning from 1:30 AM to 3:30 AM to make up for the influx of diverted flights. – Rappler.com