People can now submit online reports on good or bad experiences, including bribery, in government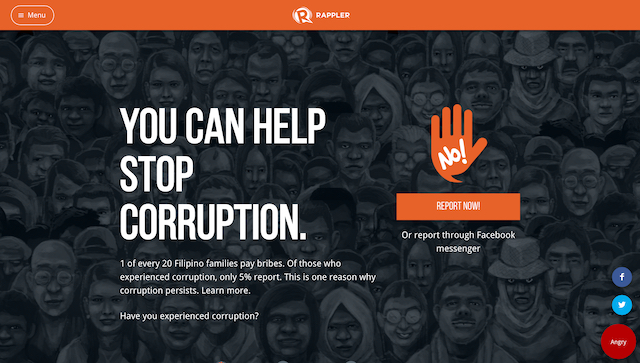 MANILA, Philippines – Rappler launched the anti-corruption campaign #NotOnMyWatch during the Philippine leg of the Social Good Summit 2016 on Saturday, September 24, giving Filipinos an accessible and interactive platform to call out corruption and commend good practices.
As of posting, more than 4,000 people have pledged to support the campaign and at least 30 reports have been filed.
#NotOnMyWatch lets netizens "talk" to or interact with a Facebook Messenger chat bot or fill up an online form at www.fightcorruption.ph to detail the best and the worst government practices they've experienced or witnessed.
Facebook users can interact with the chat bot by sending a message to the MovePH Facebook page.
Netizens can also visit www.fightcorruption.ph to make a pledge against corruption in government. Reports are plotted on a map.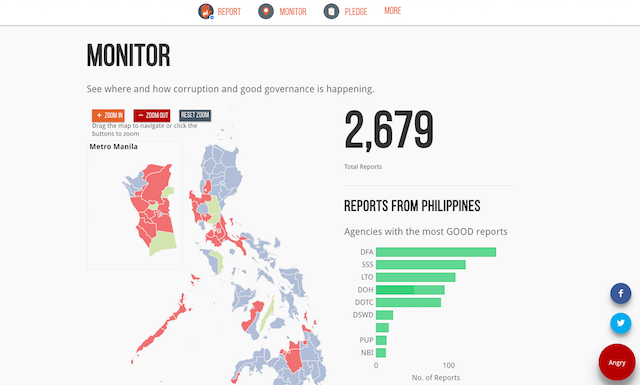 They may also report via the form below:
"This is something that we hope to carry into the next years. If we can make it work, it will make fighting corruption far more transparent," said Rappler CEO and executive editor Maria Ressa.
#NotOnMyWatch project lead Gemma Mendoza emphasized that the fight against corruption is a community effort.
"What we're going to do is use the power of technology, the power of data to show where corruption happens and how it happens. With real-time data, hopefully, we can solve the problem once and for all, with everybody's help," Mendoza said.
A recent Office of the Ombudsman survey showed that only 5% of surveyed Filipino families who admitted to paying bribes actually reported corruption.
"So what happens is, our instinct is usually to give in to corruption, let it slide, or post angrily on Facebook," said Happy Feraren, campaign coordinator of #NotOnMyWatch.
"This was the inspiration behind #NotOnMyWatch. We wanted to turn those Facebook rants into actual reports of corruption," she added.
These online mechanisms aim to enhance and complement existing government efforts – mostly offline. (READ: How COA, public can fight corruption using social media)
#NotOnMyWatch photo booth
Visitors also dropped by the #NotOnMyWatch photo booth at the Rappler XChange area to say "No!" to corruption.
Students, teachers, soldiers, and ordinary citizens posted their pledges and took a stand against corrupt practices.
Online, the hashtag #NotOnMyWatch has reached 2,063,418 accounts, and made 2,579,581 impressions since Saturday's launch.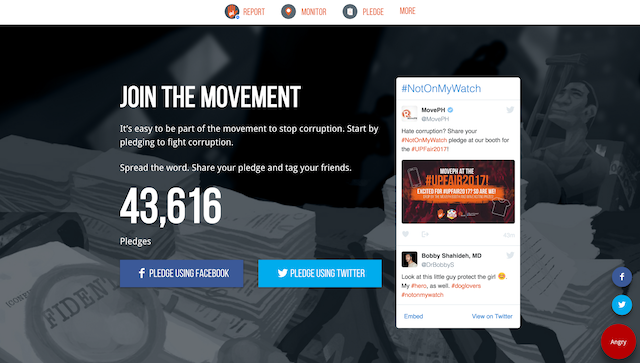 #NotOnMyWatch draws lessons from experiences in Agos-eBayanihan, a platform that uses mobile and web technologies and social media to crowdsource critical and actionable disaster-related information. 
It builds on previous efforts in the Philippines and in other countries to crowdsource reports on corruption by closing the feedback loop: from the filing of complaints or commendations by citizens to on-the-ground validation of these reports, to appropriate action by concerned agencies.
Rappler tapped government agencies and civil society groups to be part of the #NotOnMyWatch campaign.
Among the partners in government are the Commission on Audit (COA), and the Civil Service Commission (CSC), which handles calls to the 8888 citizen complaints hotline. Reports submitted via the platform will plug into existing initiatives of both agencies, such as the Citizens Participatory Audit and the Contact Center ng Bayan. 
Reports on best practices will become part of the #LingkodBayani database of the CSC. 
Rappler coordinates with the Office of the Ombudsman for the possible filing of cases against erring officials.
Rappler also partnered with the Union of Local Authorities of the Philippines (ULAP) and the Catholic Bishops' Conference of the Philippines-National Secretariat for Social Action (CBCP-NASSA), among others.
The groups saw a preview of the #NotOnMyWatch chat bot during a meet-up at the Rappler office on Thursday, September 1.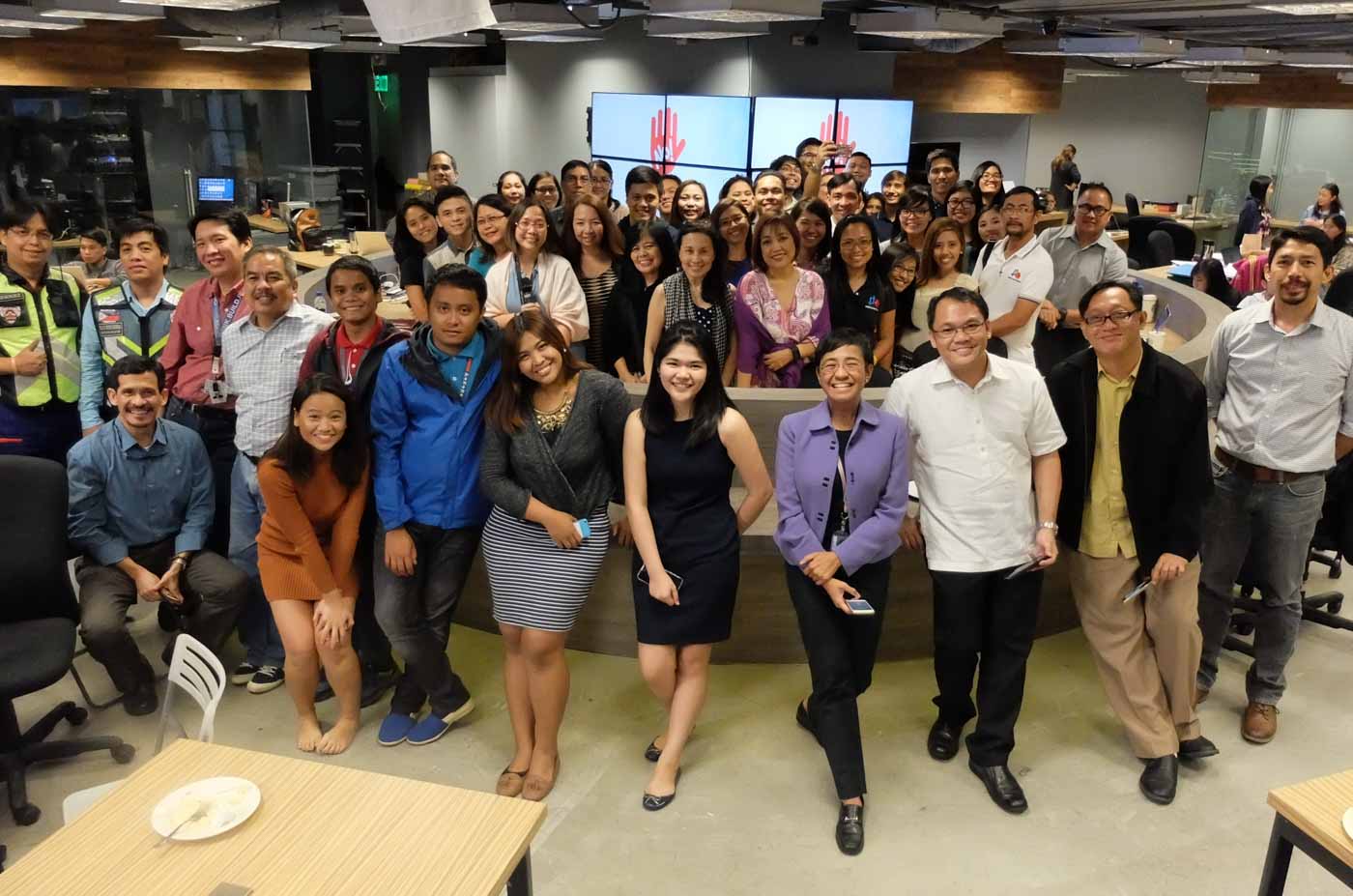 #NotOnMyWatch aims to contribute to economic development by leveling the playing field in the business sector through competitive and transparent bureaucratic processes.
"It is a very innovative tool to increase citizens' participation in the realm of good governance," said Xavier Alvaran, political officer of the Jesuit-led Simbahang Lingkod ng Bayan.
"We believe that the advancement in technology… has shown a great promise in advancing our cause of good governance, including curbing corruption. #NotOnMyWatch expands people's democratic space that they can use for the good of society," Alvaran added.
From October to December, Rappler will be holding #NotOnMyWatch workshops in Luzon, the Visayas, and Mindanao. This is to promote reporting via these online platforms, as well as to train and recruit Integrity Champions who will help fight corruption.
Those interested to help should email notonmywatch@rappler.com. – with a report from Aika Rey/Rappler.com
Reporting corruption gets you better government service. Tell us about your experience on www.fightcorruption.ph, and spread the word in your online accounts using #NotOnMyWatch.