This year's UP Diliman Oblation Run condemns the burial of the late dictator Ferdinand Marcos at the Heroes' Cemetery and calls for justice for Martial Law victims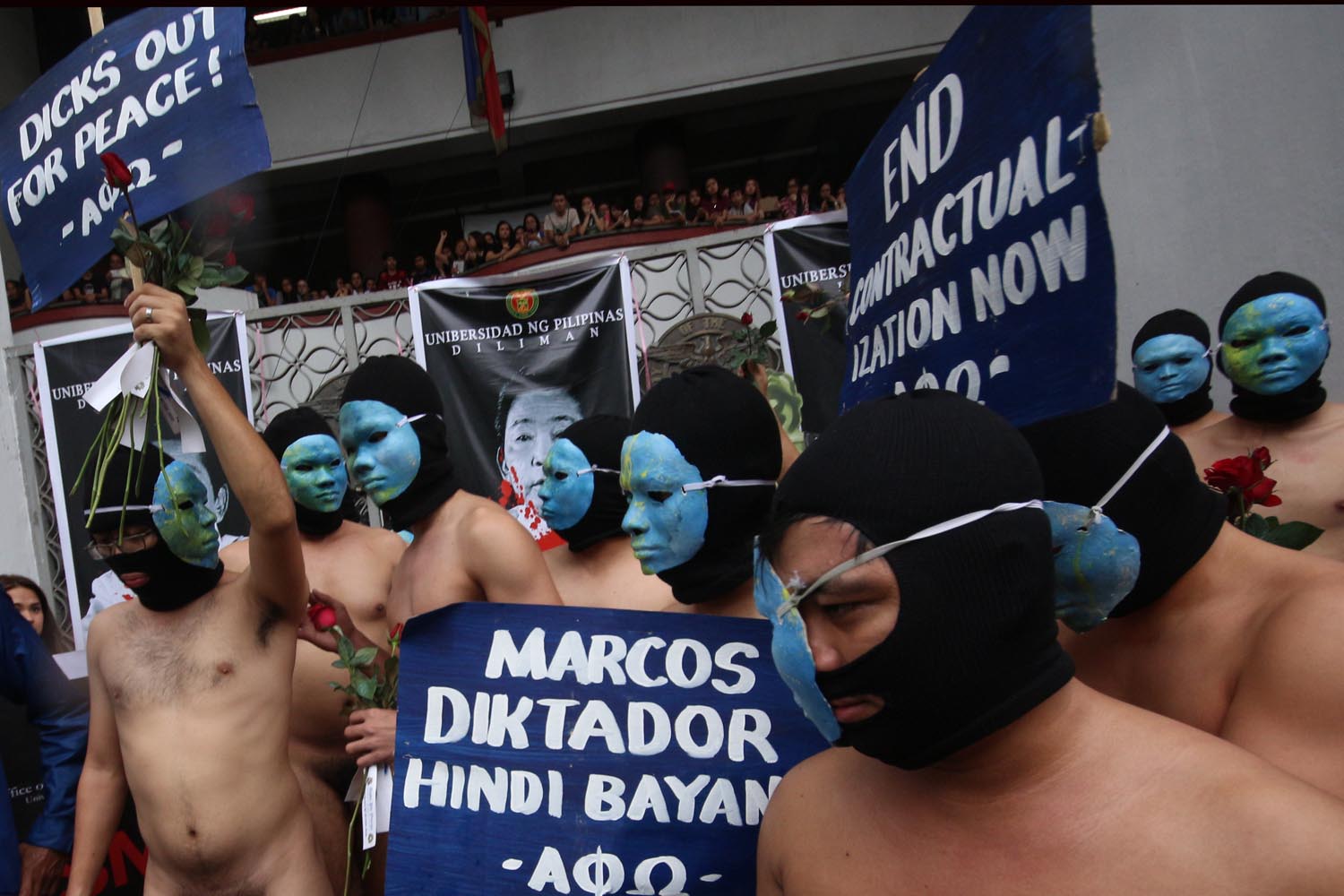 MANILA, Philippines – Members of the Alpha Phi Omega (APO) fraternity in the University of the Philippines, Diliman ran naked through a packed crowd with only their faces covered to protest against the hero's burial for the late dictator Ferdinand Marcos.
The Great Oblation Run is a long-held tradition in the state university that began in 1977. 
Also known as the "Ritual Dance of the Brave", it is a platform for the fraternity to declare its stand on certain issues and rally students behind them. Today, APO's message was a call for "Not just peace, but justice." 
At least 27 members participated in the run, which had them cross the halls of Palma Hall, a popular building on campus where many of the undergraduate core classes are held.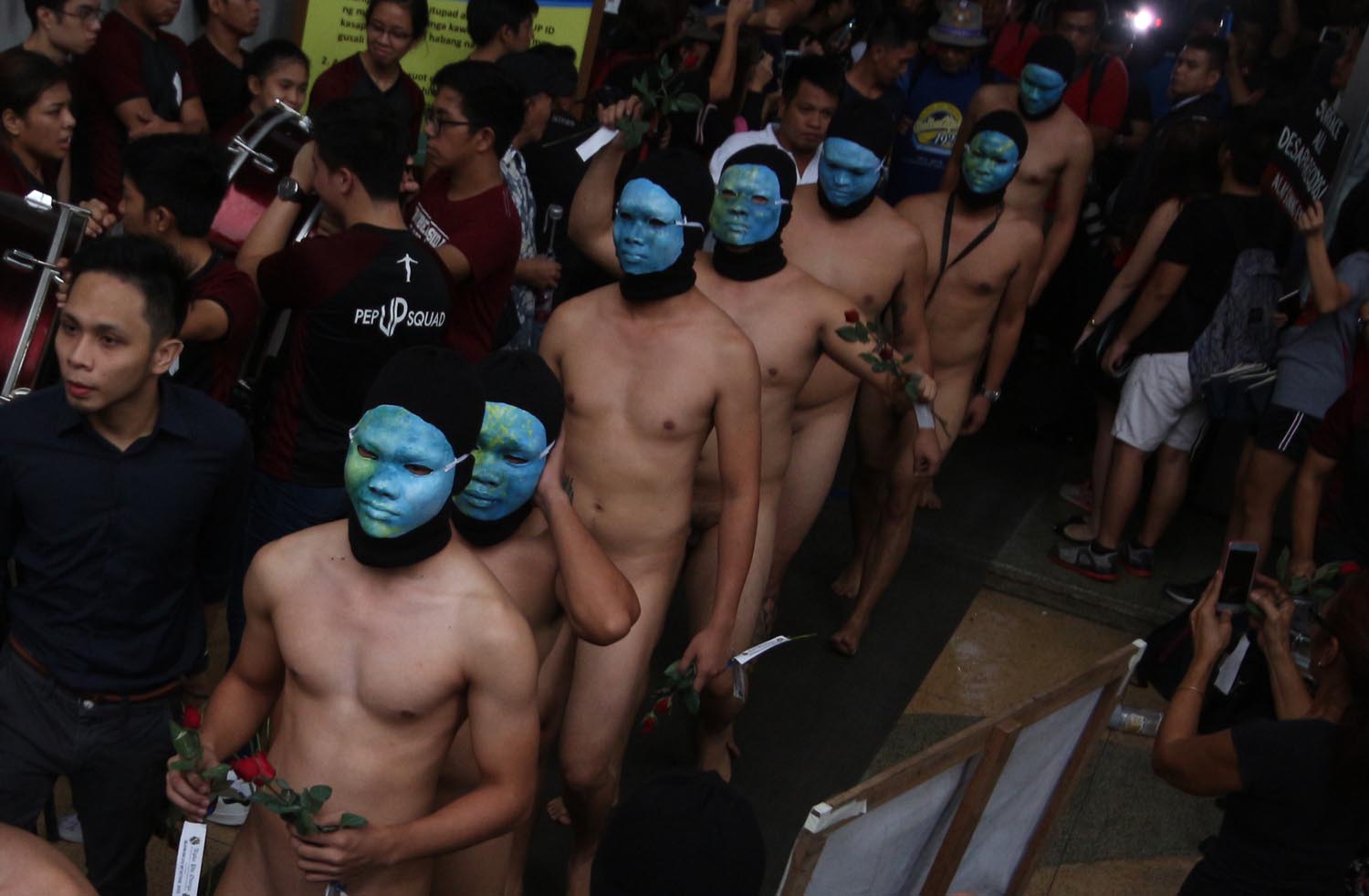 They dedicated this run not only to seek justice for the victims of Martial Law, but also to ask the Duterte administration to stop extrajudicial killings and to end contractual labor.  
Toby Roca of APO UP Diliman said, "[The government] should truly serve the people, protect the freedoms for which many have fought and died, by never forgetting the dark chapters of our history."
The APO members also called on the entire nation "to seek accountability and an honest unrevised history."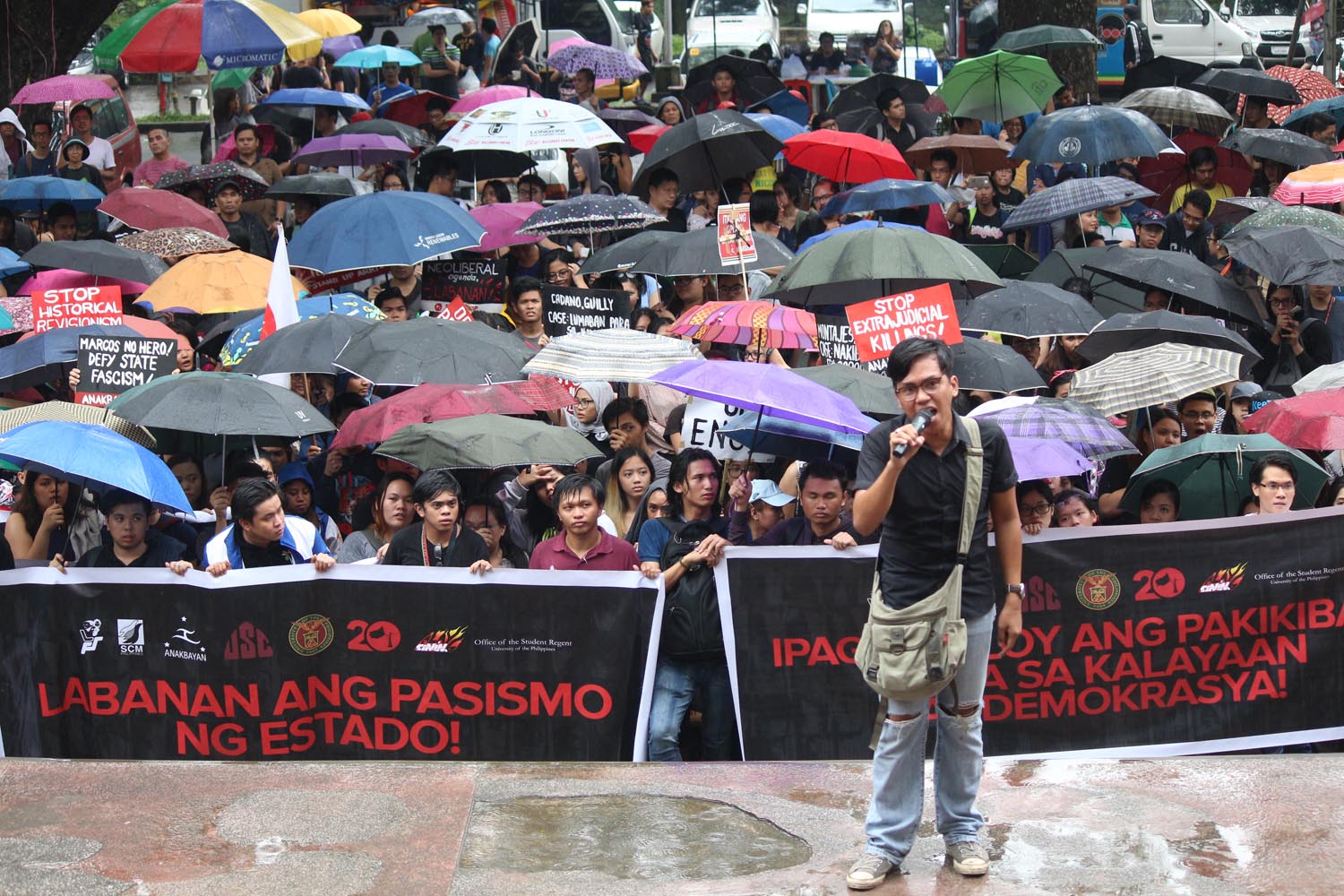 This year's Oblation Run coincides with the nationwide rallies against Marcos' burial at the Libingan ng mga Bayani.
Spectators, who came to see the Oblation Run, also witnessed a pre-program rally. Anti-Marcos leftist groups led students in chanting, "Marcos diktador, hindi bayani." (Marcos is a dictator, not a hero.)
UP Diliman Chancellor Michael Tan issued a statement urging professors to excuse students who opted to join the rally instead of attending class.
Aside from the protests, the UP Pep Drummers played popular UP cheers and the UP Kontemporaryong-Gamelan Pilipino (UP Kontra-GaPi) performed as part of the pre-program. – Rappler.com
Jason Cabrera is a Rappler intern from UP Diliman.
Related stories:
From Manila
From the provinces