'It was my vulnerability which forced me to be braver and more independent than I was'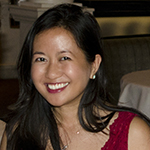 It started with a movie.
In the summer of 1993, four years after it was released, I saw Dead Poets Society, a coming-of-age film set at a conservative all-boys boarding school. Robin Williams played an English teacher to a crew(cut) of boys, who wanted to "carpe diem."
I can still remember where I sat in the movie theater that warm night in Saudi and how my heart raced when the young men, dressed in their peacoats, walked in the snow to see their friend play Puck in Midsummer Night's Dream.
In one scene, Williams stands on his desk and asks his students, "Why do I stand up here? Anybody? I stand upon my desk to remind myself that we must constantly look at things in a different way."
I had been imagining life in the US since I was a 5-year-old flipping through JC Penney catalogues, a reverie that seemed astronomically improbable; but on the drive home, I told my father, "I want to go to boarding school."
The next morning, I woke up to a US boarding school directory on my bed. Knowing nothing about boarding schools or how I would even afford it, with my father, in front of our word processor, I started to write: To Whom It May Concern. Filipino. Scholarship. Thank you.
(I still marvel at the fact that my father, who attended the Philippine Merchant Marine Academy because he could go for free, helped me write those letters. He would tell me later, "It costs nothing to dream.")
The school I would eventually choose was, in my romantic mind, the result of synchronicity.
My 9th grade history teacher Mrs Wagner introduced me to the director of admissions Mr Lampe, who made it possible for me to attend. The teacher, Mr Scott, in the brochure video reminded me of Mr Keating. It helped, too, that the school had a coat-and-tie dress code, which matched up with what I saw in the movie.
What I could not know, then, was that I would meet my closest friends there (half my wedding guest list were my high school friends); discover my love of literature; and walk in the snow to see a school play.
In photos taken my senior year, my smile is as wide as the breadth of my arms, which are raised above my head or around friends' shoulders. The school became home enough that one of my yearbook superlatives was "Most Likely to Return as a Teacher."
But in those first pictures from Move-in Day 1994, I have a diffident smile, and I am wearing an outfit that I copied piece by piece off of the mannequin at Contempo Casuals. My mother's arms are wrapped around me, whose back is rod straight. It's obvious from my frozen posture that I am sad.
My mom, who helped me move into my dorm, is leaving soon after we take these photos. My father and sisters are back home in Saudi Arabia, writing their first letters to me. I am also scared: I had only been to a few slumber parties my entire life and here I was, the only Filipino. And I am hungry, so hungry: in my nervousness, I barely ate my lunch (a sandwich, probably.)
But invisible to everyone is that I am ecstatic. At 5 the next morning, stunned awake by jetlag, I slipped out of my bedroom and sat in the common room where I heard only the hum of the refrigerator and the squawking of geese, which struck me as an odd conflation of the ordinary and sublime. A little more than a year earlier, coming to America was part of an experiment. I applied to schools thinking I'd had nothing to lose, and America, which I had dreamt about for years, was now, actually, my life.
In the next few weeks, I would learn to play timpani; ask my crush, Juan from Spain, to Sadie Hawkins (a semi-formal in which girls ask the boys); read Macbeth with a gravely witch's voice; and walk back from town in the rain with Ames, my Spanish classmate, the first amigo I made. I'd catch up with Raymond during study hall. I would buy bras for the first time without my mother with Nadia, who would later cut my hair with paper scissors in a second floor bathroom. I'd spend a weekend with her and Cynthia in Lee, Massachusetts, just because. These moments, which can seem prosaic now, shimmered for me, then.
The most salient lesson for me during those first few years in the US was to say yes – a lot and often. Yes to the invitation to Thanksgiving break with Marie. Yes to salami and Swiss for the first time. Yes to Parents' Weekend dinner with Heather's parents. Yes to hanging out with Cory and Kris over February break, that first kiss, the first heartache. Yes to what Mr Scott would call "making decisions with your eyes half-closed and your feet on shaky ground."
I'd like to think I would have had the courage to embrace these uncertainties even if I had stayed in Saudi Arabia or returned to the Philippines where I was more comfortable, the culture, familiar. But, if I were honest with myself, I'd have to admit that it was my vulnerability which forced me to be braver and more independent than I was. (I think that lesson was my parents', too, who let me go, even though we have no family in the US.)
Sometimes I forget how shy I was at 15 when I first came to this country. When I remember my ignorance and awkwardness, I cringe a little, but it is, as Joan Didion writes, "a good idea… to keep in touch."
Over Christmas break, I spent a weekend at the Simsbury 1820 House, a bed and breakfast in Simsbury, Connecticut, where I saw an international student from Asia having breakfast with her mother. There was something about the way that she sliced into her Danish and the hushed tones in which she spoke to her mother that reminded me of myself 23 years earlier.
I overhear them say that they're catching a train to Washington DC. I assume it is their first time, as they're poring over their itinerary. Maybe it's her first winter break stateside. Maybe they're looking at colleges. What is clear to me is that she's relatively new here.
I wish them happy holidays as they walk out, but what I really want to say is that I am happy for her.
She has so much to see and more to remember. – Rappler.com
Kristine Sydney was born in the Philippines, raised in Saudi Arabia, and has studied and worked in the United States for the last 23 years. She teaches high school English at a private school in Rhode Island. Follow her on Twitter at @kosheradobo.